By Cindy L. Rodriguez
Recently, a few 2015 debut author friends have had their books reviewed as being "good for reluctant readers," and the question was, "Is this a good thing?" I jumped into that online conversation because I work all day, every day with reluctant readers at my full-time day job as a reading specialist in a large suburban middle school in Connecticut.
First, what is a reluctant reader? It's a student who can read but chooses not to. They are not illiterate. They are aliterate. When it's designated silent reading time, they fake read. If a movie has been made, they watch it first. They can get by on quizzes and tests by listening to the teacher and peers talk about the book. Reluctant readers are not unintelligent. Some make it through high school successfully, with good grades, without ever reading a book cover to cover.
For some students, however, a lack of reading for years can affect their fluency, vocabulary, and comprehension skills. A reluctant reader turns into a struggling reader. The achievement gap between struggling readers and their peers grows as the work becomes more rigorous and academic expectations increase. Across the nation, the students who represent the achievement gap are largely minority students from urban areas.
My school has about 900 students in grades 6-8. The vast majority of students read well above their grade level, so reluctant and/or struggling readers land in my class. Most of my students are Hispanic and almost all of them are either English Language Learners or students who have transferred to our district from nearby cities. The goal is for them not to need reading support. Getting them there can be a challenge because reading is something they do not enjoy.
The school year usually starts like this:
Me: Welcome to class!
Student: I don't want to be in this class.
Me: How do you know? We haven't even started yet.
Student: I hate reading.
Me: I know. That's why you're here. Everyone here hates to read, except for me, of course. It'll be fun, I promise.
Student: How can it be fun if all we're going to do is read?
Me: Well, that's not all we're going to do. We might take a break from reading to chit-chat like we are now, but yeah, we're going to spend a lot of time reading.
Student: And you consider that fun?
Me: I do, and I think you will, too.
Student: Yeah, right. Good luck with that.
I've even had a few students cry on the first day of class and tell me they don't want to be seen in the "stupid" class. I try to convince them it's the best class in the building, but their discomfort is real and has been with them since they first started learning how to read and didn't like it or were separated from their peers for extra help. The older they get, the more embarrassing this is. I do validate their feelings and their frustrations, and I equate it with my ongoing struggle with exercise.
I know it's important, but I don't like to do it. The longer I don't do it, the more out of shape I get. If I decide it's time to change my habits, it might be uncomfortable, even painful, but it will get easier with time. Eventually, I'll be stronger and healthier. I may never love exercise, but I'll do it because it's good for me.
Some of my students are athletes or musicians or are engaged in some activity that requires an ongoing commitment, so they get my analogy. They understand that they may never love to read, but it's important for their futures.
So, how to start? Me, I'll start by walking my dog more now that winter is finally over. My students start by picking books they want to read, not books handed to them by a teacher. Some of them don't even know where to begin. These are not the students who already have a favorite genre or author. Some of them don't even know how to find a book in the library. All they've had is a longstanding feeling that reading is boring.
Enter books perfect for reluctant readers and teachers, booksellers, and librarians–the people who talk up books and place books in students' hands.
For its annual Quick Picks for Reluctant Young Adult Readers list, YALSA considers a book's physical appearance, style, and content. The criteria are meant as suggestions, and they clearly state not all criteria may fit all books. Here are the things they consider when evaluating a book for reluctant readers.
1. Physical Appearance
Cover – catchy, action-oriented, attractive, appealing, good "blurb"

Print style – sufficiently large for enjoyable reading

Format – appropriate and appealing balance of test and white space

Artwork/illustrations – enticing, realistic, demonstrated diversity
2. Style
Clear writing that easily communicates without long convoluted sentences of sophisticated vocabulary

Acceptable literary quality and effectiveness of presentation

Simple vocabulary but not noticeably controlled
3. Fiction
High interest "hook" in first 10 pages

Well-defined characters

Sufficient plot to sustain interest

Plot lines developed through dialog and action

Familiar themes with emotional appeal for teenagers

Believable treatment

Single point of view

Touches of humor when appropriate

Chronological order
4. Informational Books
Technical language acceptable if defined in context

Accuracy

Objectivity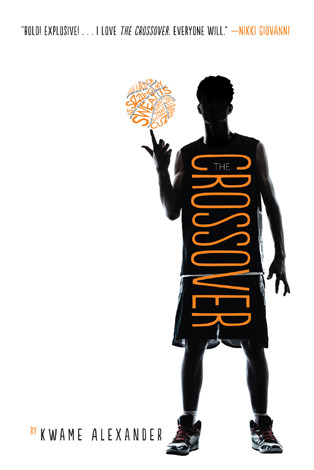 In short, books perfect for reluctant readers have an attractive design, hook the reader early, are relatively easy to read, and are written in a way that keeps them reading. So, to the question, Is it a good thing to have my book called "perfect for reluctant readers"? I say, YES! Some of the titles on this year's list include the Newbery winner The Crossover by Kwame Alexander and the Morris Award winner, Gabi, A Girl in Pieces by Isabel Quintero. That two of this year's top prize winners are also good books for reluctant readers should settle any question about whether books for reluctant readers are somehow "less than" in the literary world.
If anything, I'd argue they achieve something special because book lovers will read just about anything or push through a novel, even if they're not enjoying it entirely. Reluctant readers, though, are an author's toughest critic. They will put a book down in a heartbeat if it doesn't keep their interest. If you can capture a reluctant reader's interest, that's saying something. And if that reluctant reader goes on to read another book and then another, well, then I cry teacher tears of joy.
Getting these books into students' hands is a crucial piece of the puzzle. During one-on-one conferences recently, I asked my students about what they were reading and why they chose it. ALL OF THEM said they chose the book because a teacher or librarian recommended it.
Wow, reality check time.
If I say, "This is a great book," students will want to read it. Seems obvious, right? But, for those of us in this position, please realize the influence we have. We read lots of books as part of our jobs. We stand up in front of students, and we present a handful of books to them through book talks or when they ask for help to find a book. When we do this, they want to read them. The suggestions we make can turn non-readers into readers. This is serious.
So, which books are we recommending? Are we recommending the same books all the time? How diverse are our choices year to year in terms of genre, author, characters, content? Do we think there are girl books and boy books? Do we think there are books for students of color and books for all other students? These are important questions we should be asking ourselves because our answers will determine the books we champion. And the books we champion can become the books students, especially reluctant readers, choose to read.
For the record, here are some of the books my reluctant readers are currently reading and loving: