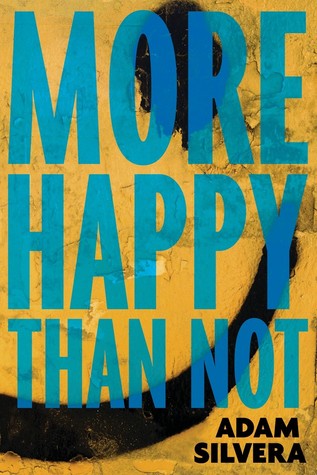 By Cecilia Cackley
DESCRIPTION: The Leteo Institute's revolutionary memory-relief procedure seems too good to be true to Aaron Soto — miracle cure-alls don't tend to pop up in the Bronx projects. But Aaron can't forget how he's grown up poor or how his friends aren't always there for him. Like after his father committed suicide in their one bedroom apartment. Aaron has the support of his patient girlfriend, if not necessarily his distant brother and overworked mother, but it's not enough.
Then Thomas shows up. He has a sweet movie-watching setup on his roof, and he doesn't mind Aaron's obsession with a popular fantasy series. There are nicknames, inside jokes. Most importantly, Thomas doesn't mind talking about Aaron's past. But Aaron's new-found happiness isn't welcome on his block. Since he can't stay away from Thomas or suddenly stop being gay, Aaron must turn to Leteo to straighten himself out, even if it means forgetting who he is.
Adam Silvera's extraordinary debut novel offers a unique confrontation of race, class and sexuality during one charged near-future summer in the Bronx.
MY TWO CENTS: Aaron Soto is an easy character to root for in this ever-so-slightly sci-fi story of relationships and sexuality. Aaron seems to fit into his world pretty easily at the start of the book. Although he lives with an overworked mother, a disinterested brother, and the ghost of his father who committed suicide in their one-bedroom apartment, Aaron spends much the first half of the novel playing aggressive games of manhunt with his friends and having romantic moments with his girlfriend. But the smiley-faced scar on Aaron's wrist is a visible reminder the pain that underlies these seemingly normal moments, and when a major twist occurs later in the novel, various truths are revealed and show the tangle Aaron's gotten himself into. There are no easy answers for anyone, and scars both visible and invisible are explored in this thought-provoking debut, which has received starred reviews from Publisher's Weekly, Booklist, Kirkus Reviews, and School Library Journal. This will appeal to fans of A.S. King, John Corey Whaley and Aaron Hartzler.
TEACHING TIPS: Lots for a literature group or book club to unpack here! Aaron makes lots of decisions that teens can discuss and decide whether or not they would choose differently. The concept of Leteo is one that provokes strong opinions and could be combined with research into brain science and psychology, including the recent news that MIT researchers found a drug that erases traumatic memories in mice and could be developed for human use. Memory erasing could move from sci-fi to non-fiction in the coming years, which would be a worthy topic for discussion and debate in classrooms.
ABOUT THE AUTHOR: Adam Silvera was born and raised in the Bronx and is tall for no reason. He was a bookseller before shifting to children's publishing where he worked at a literary development company, a creative writing website for teens, and as a book reviewer of children's and young adult novels. He lives in New York City.
Resources: http://www.hypable.com/cover-reveal-more-happy-than-not-plus-an-interview-with-author-adam-silvera/
FOR MORE INFORMATION ABOUT More Happy Than Not visit your local library or bookstore. Also, check out WorldCat.org, IndieBound.org, Goodreads, Amazon, and Barnes & Noble.