As the year draws to a close, we want to celebrate by highlighting current Latin@ children's and YA books that captured our hearts.
2015 has been a good year, one that's brought greater visibility to works by Latin@ authors and illustrators, as well as books by non-Latin@ creators that feature themes and characters with Latin@ connections. Make no mistake, the number of published titles originating in our community still remains at proportionately dismal levels, but this blog aims to promote, discuss, and amplify the voices that do exist. We also want to share our recommendations so that librarians, teachers, booksellers and parents will know about the best books out there.
Please note that this is a favorites list, and as such isn't as comprehensive as a "best of" list. We've reviewed many of the 73 Latin@ titles published this year, but not all of them, including many we hear are worthy of acclaim. We hope you'll share your own favorites in the comments! And rest assured, we'll keep striving to give well-crafted, Latin@-leaning books their due in our Libros Latin@s book talks and other features.
Here's what we focused on in compiling the list:
Children's and young-adult books about Latin@s or by Latin@s, published in 2015

Respectful representations of Latin@s and their experiences

Rich stories with intersectionality of race, ethnicity, class, gender, generations, and/or languages

Titles for a range of age levels and genres

High literary quality and (when relevant) strong visuals

Books with heart!
So now that you know the backstory of our list, here are our Latin@s in Kid Lit Favorite Titles of 2015, presented in sections by reading level and alphabetized by title. Click on the links to read full reviews. 
Picture Books
Drum Dream Girl: How One Girl's Courage Changed Music by Margarita Engle and Rafael López. This is the inspiring true story of Millo Castro Zaldarriaga, a Chinese Afro Cuban girl enamored with drums. Because tradition in 1930s Cuba prohibits girls from taking up drumming, what Millo achieves by breaking this taboo is even greater than the music she makes. Through their combined art, Engle and López enchantingly encapsulate Millo's dreams. For our full review, click here.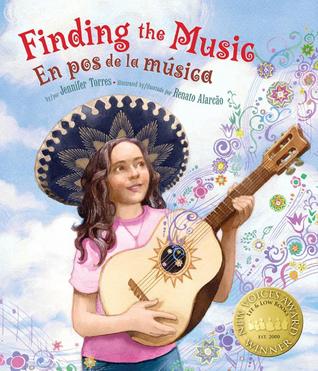 Finding the Music/En Pos de la Música by Jennifer Torres & Renato Alarcão. Before Reyna was born, her abuelito played in a mariachi band. His specialty was the vihuela, a small guitar-like instrument that has since fallen into disrepair. Reyna takes up the quest to get the repairs made. The vihuela becomes a powerful artifact that jump-starts the memory of the past, the important history of the community that tends to be invisible but is so essential to understanding the present. Here's our review.
Funny Bones: Posada and His Day of the Dead Calaveras by Duncan Tonatiuh. Nineteenth-century Mexican artist José Guadalupe Posada created now-famous engravings of calaveras, skeletons engaged in everyday activities that have become synonymous with the Day of the Dead. In this picture book, author-illustrator Tonatiuh presents Posada's life story, complete with background information on contextual events, such as the Mexican Revolution. Read our full review.
Growing Up Pedro: How the Martinez Brothers Made It From the Dominican Republic All the Way to the Major Leagues by Matt Tavares. Dominican baseball star Pedro Martinez, who helped lead the Boston Red Sox to a World Series win, got his start with plenty of help from his big brother Ramón. This is a story of brotherhood and of dreaming big and achieving bigger, powerfully illustrated by the author. Here's our review.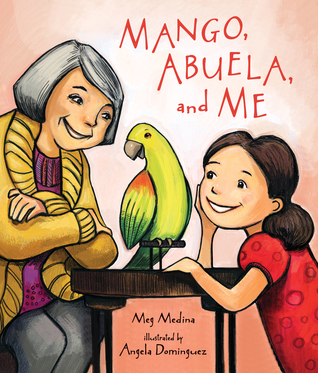 Mango, Abuela, and Me by Meg Medina & Angela Dominguez. Can a grandmother and granddaughter develop a close relationship when one speaks Spanish and the other speaks English? Of course! In Meg Medina's warm tale of love, patience, and language, Mia and her abuela – along with a parrot named Mango – teach each other more than just words. Angela Dominguez's rich, clean illustrations amplify this beautiful book. Check out this review.
Salsa: Un Poema Para Cocinar/A Cooking Poem by Jorge Argueta, Duncan Tonatiuh & Elisa Amado. Argueta has created several bilingual poetry books that celebrate traditional Latin American dishes–including Guacamole, Sopa de frijoles / Bean Soup, and Arroz con leche / Rice Pudding – and Salsa is just as mouth-watering. This story poem creates playful connections between salsa's vegetable ingredients and the musical instruments that they resemble. Tonatiuh's signature illustrations bring extra flavor to the mix. Don't miss our review.
The Remembering Day/ El Día de los Muertos by Pat Mora and Robert Casilla. This is a beautiful story about remembering our ancestors and their customs. Mora creates a loving relationship between a granddaughter and her grandmother that grows stronger as they practice their indigenous traditions together. For the grandmother, remembering is a significant aspect of everyday life but as the "leaves turn golden and fall from the trees" remembering becomes a celebration of those that have passed. After grandmother's death it becomes the granddaughter's responsibility to remember and honor her grandmother. Mora and Casilla's story emphasizes that El Día de los Muertos is more about remembering than it is about calaveras and flowers. Here's a review by La Bloga.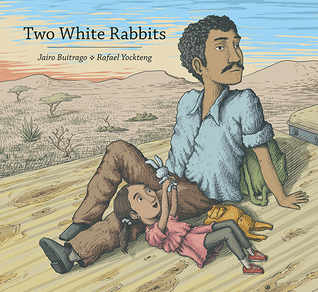 Two White Rabbits by Jairo Buitrago & Rafael Yockteng. A timely and moving picture book, originally published in Spanish, about a father and daughter traveling north towards the U.S. border. From counting what's around her to meeting people and a "coyote", this story, told from the child's point of view, portrays migrant refugees journeys with deep empathy. Check out this review.
Vámonos/Let's Go by René Colato Laínez & Joe Cepeda does more than simply render the English and Spanish versions of "The Wheels on the Bus" side by side. Instead, it extends the songs to explore the sounds of all kinds of vehicles—and to track the lively journey of two children on the bus as they make their way to the park. Classroom activities available from Holiday House.
Early Readers/ Chapter Books
Lola Levine is Not Mean! by Monica Brown & Angela Dominguez. In this delightful short chapter book, second grader Lola tackles soccer balls, annoying little brothers and runaway guinea pigs. Perfect for fans of school stories, family stories and all-around awesome characters! Check out the starred review Kirkus gave it.
Sofía Martinez: My Family Adventure by Jacqueline Jules. This series is a lovely addition to the world of early chapter books. Lively main character Sofia keeps herself in the middle of the action in her loving, playful extended family, and her adventures are light and joyful with a touch of mischief. The charming illustrations by Kim Smith will bring giggles to young readers. We reviewed it here.
Middle Grade
Echo by Pam Muñoz Ryan. Breaking from traditional narrative, this novel traces the connected stories behind a magical harmonica. Using diverse characters that live in far-flung geographical locations, the story introduces less familiar aspects of well-known historical events: laws regarding children with birth 'defects' in 1930's Germany, conditions for orphans during the Depression in the US, and the segregation of schools in California for children of Mexican descent during World War II. Here's our review.
Moving Target by Christina Diaz Gonzalez is a middle-grade fantasy thriller starring Cassie Arroyo, a Cuban-American expatriate living in Italy. After Cassie's father is struck by a hail of bullets, whisked off to surgery, and then vanishes, she discovers that she, not her father, is the main target of the assassins. She then teams up with Asher and Simone to recapture the Spear of Destiny, a medieval artifact mysteriously linked to Cassie's family line and the reason that her formerly blasé life at a private school is shattered overnight. Here's our review.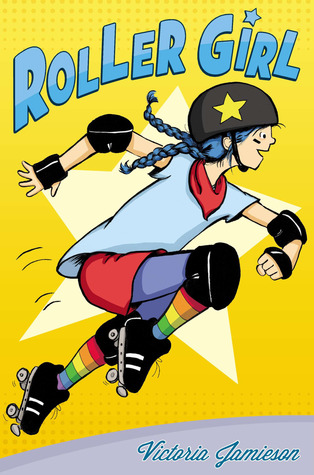 Roller Girl by Victoria Jamieson. In this highly engaging graphic novel, 12-year-old Astrid Vasquez finds her calling on a roller-derby track. Never mind that she brings no skating abilities to her first day of practice, or that her best friend would rather be at ballet camp. With the help of a savvy coach and teammates, and inspiration from a star jammer on the Rose City Rollers pro team, Astrid locates her derby groove. Check out this review.
Unusual Chickens for the Exceptional Poultry Farmer by Kelly Jones. Moving from Los Angeles to a farm, Sophie gets quite a surprise when she encounters a cranky chicken with supernatural abilities. It's easy to love Sophie, the half-Latina main character in this middle grade novel that upgrades the "new girl in town" idea by adding cool, magical chickens and letters from the beyond. Yes, we reviewed it.
Young Adult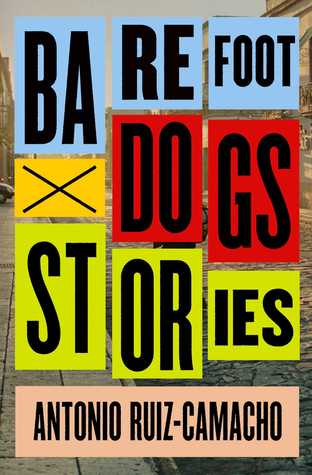 Barefoot Dogs: Stories* by Antonio Ruiz Camacho, a debut collection of interconnected stories, captures the flawed but fascinating humanity of the extended Arteaga family as they flee Mexico City after the kidnapping of the family patriarch. Even in exile, theirs is a relatively charmed existence. Unlike Latino immigrants driven north by more quotidian hardships, these scattering family members have no difficulty obtaining legal access to Palo Alto, Madrid, Austin, and New York City. They are not, however, wholly unsympathetic, and the particulars of the stories offer a counterweight to assumptions about Mexican immigrant experiences. Several stories, including "It Will Be Awesome Before Spring" and "Okie," take the perspective of grandchildren in the family. For a full review, click here.
Becoming Maria: Love and Chaos in the South Bronx by Sonia Manzano. Sonia Manzano is an actor widely recognized for her role as Maria on Sesame Street. This memoir provides generations of readers with an opportunity to experience Sonia's evolution from a young Latina, a puertorriqueña, in the Bronx into a promising performer. She powerfully reveals struggles to reconcile the love and abuse she witnessed in her family life. Don't miss our review.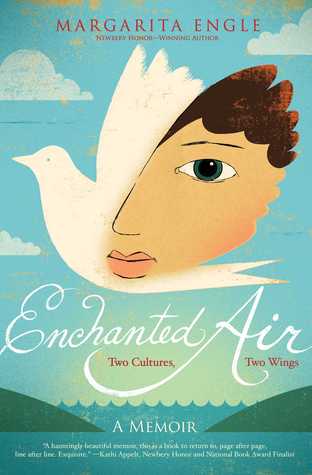 Enchanted Air: Two Cultures, Two Wings: A Memoir, by Margarita Engle. In this personal and deep mirror of her childhood, Engle showcases historical and emotional stories of life between two countries and two cultures. A memoir-in-verse that softly intertwines a love letter to Cuba and life, family, and memories attached to the island. Young readers will get a solid coming-of-age tale of growing up bicultural and the joys and pains found through that journey. Check out this review.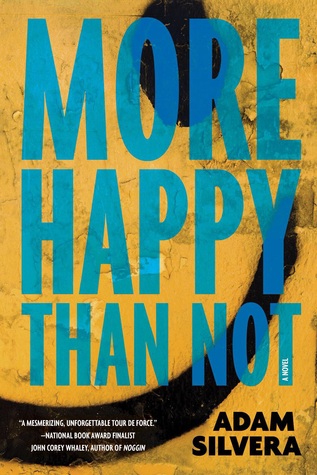 More Happy Than Not by Adam Silvera. Growing up in the Bronx with rough memories of his father's suicide, Aaron Soto gets by with the help of a supportive girlfriend and a hardworking mom. But the promise of relief from the memories lures him into considering a radical procedure, and there are other self-discoveries to come. This debut novel offers a unique confrontation of race, class and sexuality. The main character is easy to root for in this ever-so-slightly sci-fi story. Read our full review here.
Out of Darkness by Ashley Hope Pérez. The 1937 New London, Texas, school explosion—the worst school disaster in American history—serves as the backdrop for this riveting novel about segregation, love, family, and destructive forces beyond the control of its teen characters. The novel opens with the explosion, and then flashes back to show how the characters' lives intersect before the event. Check out our full review.
Queer Brown Voices: Personal Narratives of Latina/o LGBT Activism* by Uriel Quesada, Letitia Gomez & Salvador Vidal-Ortiz, interweaves the traditions of testimonio and institutional history in a collection of 14 personal essays and oral histories that demonstrate how lesbian, gay, bisexual and transgender Latina/o activists helped shape the LGBT movements of the 1970s, '80s, and '90s. This collection corrects the tendency to overlook the many Latinas/os who were fighting for LGBT causes well before more widely known white leaders, like Harvey Milk, became active. For a full review, click here.
Shadowshaper by Daniel José Older. Sierra Santiago's expectations of a normal fun summer in Brooklyn flip upside down when supernatural events intrude: zombies, weeping graffiti murals, Caribbean magic. But Sierra is the kind of heroine who makes plans and follows through, is clear-eyed about the shortcomings of people she loves, and takes charge with attitude. Read more of our review.
Show and Prove by Sofia Quintero. The year is 1983. Blend together teenagers, hip-hop, urban plight, and racial tension; mix in summer camp trips and hanging out with friends, and you arrive at Show and Prove. This is a book about negotiating feelings and mistakes and tragedy. It's a political book, examining identity and racism and bias in a way that never feels forced. For our full review, go here.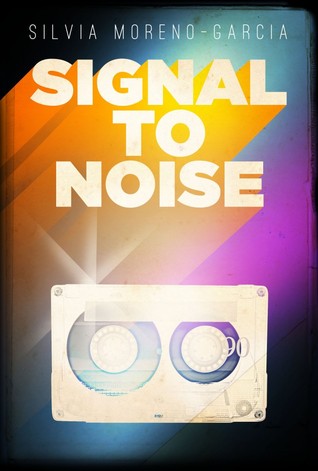 Signal to Noise* by Silvia Moreno-Garcia. This literary fantasy about coming–of-age romance, mixtapes and sorcery is set against the background of Mexico City in two time frames. It relates the intimate story of teenage Meche in 1988 and how she has grown up – and not – in the intervening 20 years. The universal themes of alienation and parental discord are emotions that anyone of any age can relate to. Modern teens may find themselves fascinated by the description of life in Mexico City nearly 30 years ago and discover it's not so different from their lives today. Yes, we reviewed it.
Surviving Santiago by Lyn Miller-Lachman is the continuing story of the Aguilar family from Miller-Lachman's novel Gringolandia. In this novel, Tina returns to Chile, which continues to be ruled by the Pinochet dictatorship in 1989. Tina falls in love with a local boy named Frankie, who has dangerous political connections and is a threat to her and her father, Marcelo, an important, targeted voice in the democracy movement. Here's our review.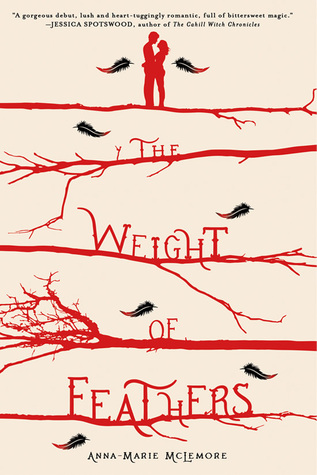 The Weight of Feathers by Anna-Marie McLemore is a 2016 William C. Morris Award finalist for good reason. McLemore's lyrical prose centers on two traveling performance families, the Corbeaus and Palomas, hated rivals for generations who violently clash whenever they perform in the same town. A dangerous, forbidden romance develops between Lace Paloma and Cluck Corbeau that leads to family secrets revealed and a stunning climax filled with gorgeous magical realism. We will be reviewing the book in February and Anna-Marie will be writing a guest post for us. Check back then! In the meantime, check out this review.
When Reason Breaks by Cindy L. Rodriguez. On the surface, Emily and Elizabeth share little in common besides 10th-grade lit class and the study of Emily Dickinson's poetry. But they're both hovering on the edge of an emotional precipice and one of them will attempt suicide. Set in New England, this captivating novel delivers a strong portrayal of Latin@s and a cast of satisfyingly complex characters from diverse backgrounds. Check out our full review here.
*Not technically classified as YA, these are adult books which may be of interest to teens.