Happy new year, everyone! 2016 looks to be a promising year for Latin@s in Kid Lit! Below, we have posted information about titles releasing in 2016 that are by/about/for Latin@s. Some are written by non-Latin@s but have Latin@ content. Others are not Latin@ themed, but are collaborations with Latin@ writers or illustrators, such as the first title listed, which is illustrated by Raúl Colón. If we have missed any upcoming releases, please let us know in the comments. Since these are new titles, we have not read them yet, and therefore, we cannot vouch for each one. We do, however, plan to read and review as many as we can, with a focus on celebrating the ones we love. As you browse the titles, you'll see new releases from well-known authors and illustrators, like Eric Velasquez, Yuyi Morales, Francisco X. Stork, Guadalupe Garcia McCall, Meg Medina, Benjamin Alire Sáenz, and e.E. Charlton-Trujillo, as well as many debuts. We are especially excited for blog-mate Zoraida Córdova, whose LABYRINTH LOST releases this year! Happy reading!
Picture Books & Early Readers
Solving the Puzzle Under the Sea by Robert Burleigh and Raúl Colón: Marie Tharp was always fascinated by the ocean. Taught to think big by her father who was a mapmaker, Marie wanted to do something no one had ever done before: map the bottom of the Atlantic Ocean. Was it even possible? Not sure if she would succeed, Marie decided to give it a try. Throughout history, others had tried and failed to measure the depths of the oceans. Sailors lowered weighted ropes to take measurements. Even today, scientists are trying to measure the depth by using echo sounder machines to track how long it would take a sound wave sent from a ship to the sea floor to come back. But for Marie, it was like piecing together an immense jigsaw puzzle. Despite past failures and challenges—sometimes Marie would be turned away from a ship because having a woman on board was "bad luck"—Marie was determined to succeed. And she did, becoming the first person to chart the ocean floor, helping us better understand the planet we call home. January 5.
Hillary by Jonah Winter and Raúl Colón: In this beautiful and empowering picture-book biography of presidential candidate Hillary Rodham Clinton, New York Timesbestselling author Winter and award-winning illustrator Colón illuminate her distinguished life and career. This stunning project follows Clinton from her early years as an outspoken student at Wellesley College and Yale Law School to marrying Bill Clinton and raising daughter Chelsea, to becoming First Lady of the United States and then a U.S. Senator and Secretary of State. Here is the inspiring story of the woman who may soon change the world—into a place where a girl can dream of growing up to be president. January 5.
Looking for Bongo by Eric Velasquez: Oh no! A boy's beloved stuffed toy, Bongo, is missing. No one can help him. When he asks hisabuela where Bongo is, she answers, "Yo no sé. I don't know." Mom and Dad haven't seen Bongo either. Gato just says "Meow," and runs away. When Bongo finally turns up behind Dad's drum, the problem of Bongo's whereabouts is resolved . . . but it doesn't answer how Bongo got there! The boy decides to set a trap to catch the Bongo thief. Rich illustrations help tell the story of a mystery cleverly solved. February 1.
Fearless Flyer by Heather Lang and Raúl Colón: On November 19, 1916, at 8:25 a.m., Ruth Law took off on a flight that aviation experts thought was doomed. She set off to fly nonstop from Chicago to New York City. Sitting at the controls of her small bi-plane, exposed to the elements, Law battled fierce winds and numbing cold. When her engine ran out of fuel, she glided for two miles and landed at Hornell, New York. Even though she fell short of her goal, she had broken the existing cross-country distance record. And with her plane refueled, she got back in the air and headed for New York City where crowds waited to greet her. March 1.
Maybe Something Beautiful: How Art Transformed a Neighborhood by F. Isabel Campoy, Theresa Howell and Rafael López: What good can a splash of color do in a community of gray? As Mira and her neighbors discover, more than you might ever imagine! Based on the true story of the Urban Art Trail in San Diego, California, Maybe Something Beautiful reveals how art can inspire transformation—and how even the smallest artists can accomplish something big. April 12.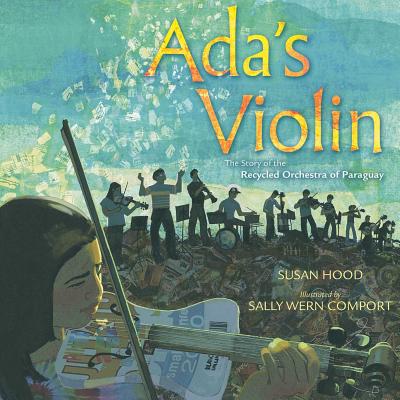 Ada's Violin: The Story of the Recycled Orchestra of Paraguay by Susan Hood and Sally Wern Comport: Ada Ríos grew up in Cateura, a small town in Paraguay built on a landfill. She dreamed of playing the violin, but with little money for anything but the bare essentials, it was never an option…until a music teacher named Favio Chávez arrived. He wanted to give the children of Cateura something special, so he made them instruments out of materials found in the trash. It was a crazy idea, but one that would leave Ada—and her town—forever changed. Now, the Recycled Orchestra plays venues around the world, spreading their message of hope and innovation. May 3.
Thunder Boy Jr. by Sherman Alexie and Yuyi Morales:  Thunder Boy Jr. is named after his dad, but he wants a name that's all his own. Just because people call his dad Big Thunder doesn't mean he wants to be Little Thunder. He wants a name that celebrates something cool he's done, like Touch the Clouds, Not Afraid of Ten Thousand Teeth, or Full of Wonder. But just when Thunder Boy Jr. thinks all hope is lost, he and his dad pick the perfect name…a name that is sure to light up the sky. May 10.
La Madre Goose by Susan Middleton Elya and Juana Martinez-Neal:   The itsy arañita/ climbed up the water spout/Down came la lluvia/ and washed la araña out.
Classic Mother Goose rhymes get a Latino twist in this cozy collection. From young Juan Ramón sitting in el rincón to the three little gatitos who lost their mitoncitos, readers will be delighted to see familiar characters in vibrant, luminous scenes brimming with fanciful details. July 19.
Marta! Big and Small by Jennifer Arena and Angela Dominguez: Marta is una niña, an ordinary girl . . . with some extraordinary animal friends! As Marta explores the jungle, she knows she's bigger than a bug, smaller than an elephant, and faster than a turtle. But then she meets the snake, who thinks Marta is sabrosa—tasty, very tasty! But Marta is ingeniosa, a very clever girl, and she outsmarts the snake with hilarious results. August 23.
These do not have covers yet:
¡Celebración! by Susan Middleton Elya, illustrated by Ana Aranda. The story, written in Elya's signature rhyming English/Spanish mash-up, recounts the activities surrounding a small town's summer celebration. Publication is planned for fall 2016.
Mamá the Alien by René Colato Laínez and Laura Lácamara: The bilingual story features a girl who sees her mother's old Resident Alien card and lets her imagination run wild, convincing herself that her mother is an alien from outer space. May 15.
A new chapter book in the Sofia Martinez series: My Vida Loca by Jacqueline Jules.
Middle Grade
Lola Levine, Drama Queen by Monica Brown. Seven-year-old Lola Levine is fierce on the soccer field. She can do a slide tackle (although she's not supposed to) and even likes gooey worms. Nothing scares Lola! That is, until she is auditioning in front of EVERYONE for her class play. After Lola is overcome with stage fright, she's cast as Squirrel #2, a non-speaking part! Lola is more than a little disappointed, and she looks to her bubbe for advice and comfort. But on opening night, the curtain rises, and she finds herself smack in the middle of an exasperating turn of events. January 5.
To Catch a Cheat by Varian Johnson: Jackson Greene is riding high. He is officially retired from conning, so Principal Kelsey is (mostly) off his back. His friends have great new projects of their own. And as he's been hanging out a lot with Gaby de la Cruz, he thinks maybe, just maybe, they'll soon have their first kiss. Then Jackson receives a link to a faked security video that seems to show him and the rest of Gang Greene flooding the school gym. The thugs behind the video threaten to pass it to the principal–unless Jackson steals an advance copy of the school's toughest exam. So Jackson devises a three-part plan to foil the blackmailers, clear his friends' names for good, and trap the true bad guys along the way. As Gang Greene executes another multi-step caper full of twists and turns, they learn that sometimes it takes a thief to catch a cheat. January 26.
Hunter of Chaos: The Circle of Lies by Crystal Velasquez: Ana's life changed dramatically when she accepted a position at an exclusive boarding school in New Mexico. She found three great new friends—Shani, Doli, and Lin—and together, they discovered that they each had the power to turn into a wildcat. Their new friendship and powers were put to the test in a battle against the god Anubis and his newly resurrected Brotherhood of Chaos. After defeating the Brotherhood, Ana learns that her aunt and uncle have gone missing. Her friends are ready to help her find them, but then Shani is accused of vandalizing school property and expelled. While Ana and the others head to Mexico to search for her family, Shani travels to Mumbai to stay with her father. But strange things are happening in the Indian city. Has she stumbled upon another sinister plot? Meanwhile, Ana, Doli, and Lin have gone to Mexico to try and track down Ana's family, and in the heart of Chichen Itxa, they find new dangers—and more proof of the Brotherhood's growing power. With the four wildcats separated by thousands of miles, is this Anubis's chance to rise again? February 16.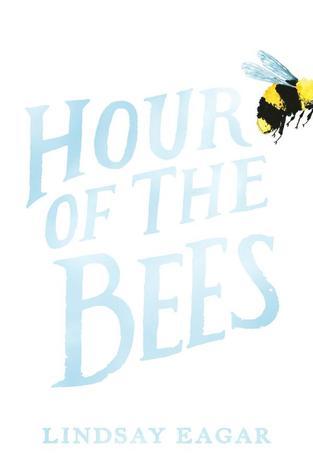 Hour of the Bees by Lindsay Eagar: While her friends are spending their summers having pool parties and sleepovers, twelve-year-old Carolina — Carol — is spending hers in the middle of the New Mexico desert, helping her parents move the grandfather she's never met into a home for people with dementia. At first, Carol avoids prickly Grandpa Serge. But as the summer wears on and the heat bears down, Carol finds herself drawn to him, fascinated by the crazy stories he tells her about a healing tree, a green-glass lake, and the bees that will bring back the rain and end a hundred years of drought. As the thin line between magic and reality starts to blur, Carol must decide for herself what is possible — and what it means to be true to her roots. Readers who dream that there's something more out there will be enchanted by this captivating novel of family, renewal, and discovering the wonder of the world. March 8.
The Midnight War of Mateo Martinez by Robin Yardi: Life is confusing for Mateo Martinez. He and Johnny Ramirez don't hang out anymore, even though they used to be best friends. He and his new friend Ashwin try to act like brave, old-time knights, but it only gets them in trouble. His parents keep telling him to hold his sister's hand when crossing busy streets, even though she's the one who always runs ahead. And last night, two skunks stole Mateo's old trike. Wait—two skunks stole his trike? Mateo is too big for that rusty kid toy. He has a cool, shiny new bike anyway. But Mateo also has a neighborhood to protect. And he's about to begin a big, stinky quest to catch the thieves. March 1.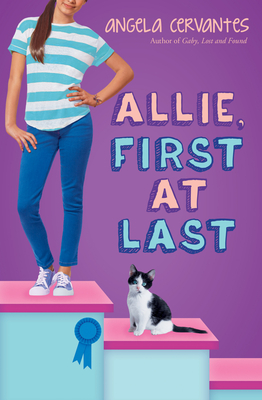 Allie, First at Last by Angela Cervantes: Junko Tabei: The first woman to reach the top of Mount Everest. Rita Moreno: The first Hispanic actress to win an Academy Award. Gwendolyn Brooks: The first African American author to win the Pulitzer Prize. Allie Velasco: ???
Allie Velasco wants to win. Something. Everyone in her family is a standout in some way and Allie is determined to make her mark. When a prestigious school competition is announced, Allie knows this is her shot. There's just one problem–her biggest competition is her ex-best friend Sara. Can Allie take top prize and win back a friend–or is she destined to lose it all? March 29.
Nothing Up My Sleeve by Diana López: Sixth-graders Dominic, Loop, and Z stumble upon a new magic shop in town and can't wait to spend their summer mastering cool tricks to gain access to the Vault, a key holders-only back room bound to hold all kinds of secrets. And once they get in, they set their sights even higher: a huge competition at the end of the summer. They work on their card tricks, sleights, and vanishing acts, trying to come up with the most awesome routines possible. Problem is, the trip is expensive, and it's money that each guy's family just doesn't have. To make things worse, the shop-owners' daughter, Ariel (who just so happens to be last year's competition winner), will do anything to make sure the boys don't come out on top. Even pit them against one another. Will they make it to the competition? And if so, at what cost? April 19.
Lowriders in Space: Lowriders to the Center of the Earth by Cathy Camper and Raúl the Third. The lovable trio from the acclaimed Lowriders in Space are back! Lupe Impala, Elirio Malaria, and El Chavo Octopus are living their dream at last. They're the proud owners of their very own garage. But when their beloved cat Genie goes missing, they need to do everything they can to find him. Little do they know the trail will lead them to the realm of Mictlantecuhtli, the Aztec god of the Underworld, who is keeping Genie prisoner! July 5.
A Kingdom Beneath the Waves by David Bowles: The sequel to Pura Belpré Honor Book The Smoking Mirror will be released in April. The Garza family's Christmas vacation in Mexico is cut short by the appearance of Pingo, one of the elfish tzapame. The news is grim: a rogue prince from an ancient undersea kingdom is seeking the Shadow Stone, a device he will use to flood the world and wipe out humanity. Now Carol and Johnny must join a group of merfolk and travel into the deepest chasms of the Pacific Ocean to stop the prince and his monstrous army with their savage magic.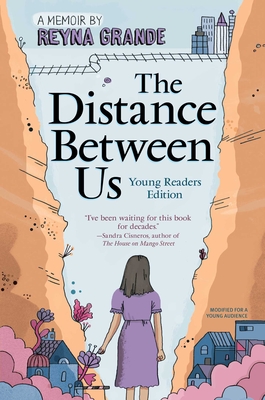 The Distance Between Us by Reyna Grande: The young reader's version of Reyna Grande's memoir releases in September. When Reyna Grande's father leaves his wife and three children behind in a village in Mexico to make the dangerous trek across the border to the United States, he promises he will soon return from "El Otro Lado" (The Other Side) with enough money to build them a dream house where they can all live together. His promises become harder to believe as months turn into years. When he summons his wife to join him, Reyna and her siblings are deposited in the already overburdened household of their stern, unsmiling grandmother. The Distance Between Us captures one girl's passage from childhood to adolescence and beyond.
These do not have covers yet:
Morning Star Horse/El Caballo Lucero by Margarita Engle: a bilingual, illustrated, middle grade historical fantasy; translated by Alexis Romay.
The Only Road by Alexandra Diaz: In this contemporary middle-grade novel about illegal immigration, a boy flees his home in Guatemala to seek a new, safer life in the U.S.
Lou Lou and Pea and the Mural Mystery by Jill Diamond: About two best friends with a flair for intrigue who uncover a string of mysteries in their community, set against the backdrop of Día de los Muertos. Fall 2016.
Return Fire by Christina Diaz Gonzalez: The sequel to Moving Target will be released in September 2016.
Young Adult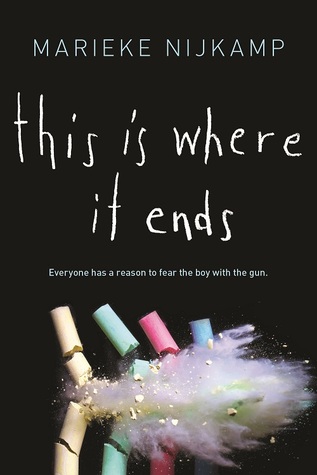 This is Where it Ends by Marieke Nijkamp:  10:00 a.m.: The principal of Opportunity, Alabama's high school finishes her speech, welcoming the entire student body to a new semester and encouraging them to excel and achieve. 10:02 a.m.: The students get up to leave the auditorium for their next class. 10:03: The auditorium doors won't open. 10:05: Someone starts shooting. Told over the span of 54 harrowing minutes from four different perspectives, terror reigns as one student's calculated revenge turns into the ultimate game of survival. January 5.
The Memory of Light by Francisco X. Stork: When Vicky Cruz wakes up in the Lakeview Hospital Mental Disorders ward, she knows one thing: She can't even commit suicide right. But for once, a mistake works out well for her, as she meets Mona, the live wire; Gabriel, the saint; E.M., always angry; and Dr. Desai, a quiet force. With stories and honesty, kindness and hard work, they push her to reconsider her life before Lakeview, and offer her an acceptance she's never had. But Vicky's newfound peace is as fragile as the roses that grow around the hospital. And when a crisis forces the group to split up, sending her back to the life that drove her to suicide, Vicky must try to find the strength to carry on. She may not have it. She doesn't know. January 26.
Kill the Boy Band by Goldy Moldavsky: Okay, so just know from the start that it wasn't supposed to go like this. All we wanted was to get near The Ruperts, our favorite boy band. We didn't mean to kidnap one of the guys. It kind of, sort of happened that way. But now he's tied up in our hotel room. And the worst part of all, it's Rupert P. All four members of The Ruperts might have the same first name, but they couldn't be more different. And Rupert P. is the biggest flop out of the whole group. We didn't mean to hold hostage a member of The Ruperts, I swear. At least, I didn't. We are fans. Okay, superfans who spend all of our free time tweeting about the boys and updating our fan tumblrs. But so what, that's what you do when you love a group so much it hurts. How did it get this far? Who knows. I mean midterms are coming up. I really do not have time to go to hell. February 23.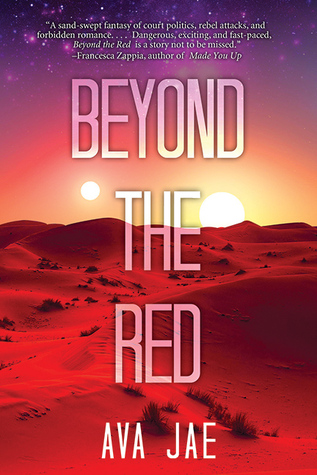 Beyond the Red by Ava Jae: Alien queen Kora has a problem as vast as the endless crimson deserts. She's the first female ruler of her territory in generations, but her people are rioting and call for her violent younger twin brother to take the throne. Despite assassination attempts, a mounting uprising of nomadic human rebels, and pressure to find a mate to help her rule, she's determined to protect her people from her brother's would-be tyrannical rule. Eros is a rebel soldier hated by aliens and human alike for being a half-blood. Yet that doesn't stop him from defending his people, at least until Kora's soldiers raze his camp and take him captive. He's given an ultimatum: be an enslaved bodyguard to Kora, or be executed for his true identity—a secret kept even from him. When Kora and Eros are framed for the attempted assassination of her betrothed, they flee. Their only chance of survival is to turn themselves in to the high court, where revealing Eros's secret could mean a swift public execution. But when they uncover a violent plot to end the human insurgency, they must find a way to work together to prevent genocide. March 1.
Burn Baby Burn by Meg Medina: Nora Lopez is 17 during the infamous New York summer of 1977, when the city is besieged by arson, a massive blackout, and a serial killer named Son of Sam who shoots young women on the streets. Nora's family life isn't going so well either: her bullying brother, Hector, is growing more threatening by the day, her mother is helpless and falling behind on the rent, and her father calls only on holidays. All Nora wants is to turn 18 and be on her own. And while there is a cute new guy who started working with her at the deli, is dating even worth the risk when the killer likes picking off couples who stay out too late? March 8.
Head of the Saint (English translation) by Socorro Acioli: After walking for days across the harsh Brazilian landscape only to be rejected by his last living relative, Samuel finds his options for survival are dwindling fast – until he comes to the hollow head of a statue, perfect for a boy to crawl into and hide. Whilst sheltering, Samuel realizes that he can hear the villagers' whispered prayers to Saint Anthony – confessing lost loves, hopes and fears – and he begins to wonder if he ought to help them out a little. When Samuel's advice hits the mark he becomes famous, and people flock to the town to hear about their future loves. But with all the fame comes some problems, and soon Samuel has more than just the lovelorn to deal with. March 8.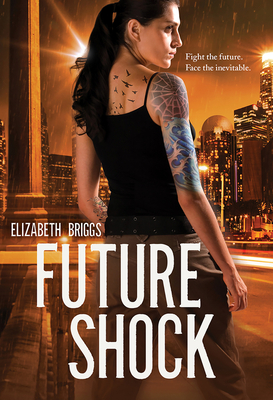 Future Shock by Elizabeth Briggs: Elena Martinez has hidden her eidetic memory all her life–or so she thinks. When powerful tech giant Aether Corporation selects her for a top-secret project, she can't say no. All she has to do is participate in a trip to the future to bring back data, and she'll be set for life. Elena joins a team of four other teens with special skills, including Adam, a science prodigy with his own reason for being there. But when the time travelers arrive in the future, something goes wrong and they break the only rule they were given: do not look into their own fates. Now they have 24 hours to get back to the present and find a way to stop a seemingly inevitable future from unfolding. With time running out and deadly secrets uncovered, Elena must use her eidetic memory, street smarts, and a growing trust in Adam to save her new friends and herself. April 1.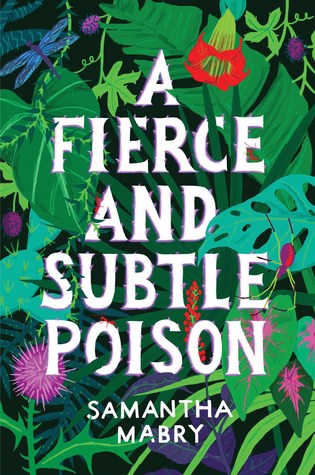 A Fierce and Subtle Poison by Samantha Mabry: Everyone knows the legends about the cursed girl–Isabel, the one the senoras whisper about. They say she has green skin and grass for hair, and she feeds on the poisonous plants that fill her family's Caribbean island garden. Some say she can grant wishes; some say her touch can kill. Seventeen-year-old Lucas lives on the mainland most of the year but spends summers with his hotel-developer father in Puerto Rico. He's grown up hearing stories about the cursed girl, and he wants to believe in Isabel and her magic. When letters from Isabel begin mysteriously appearing in his room the same day his new girlfriend disappears, Lucas turns to Isabel for answers–and finds himself lured into her strange and enchanted world. But time is running out for the girl filled with poison, and the more entangled Lucas becomes with Isabel, the less certain he is of escaping with his own life. April 12.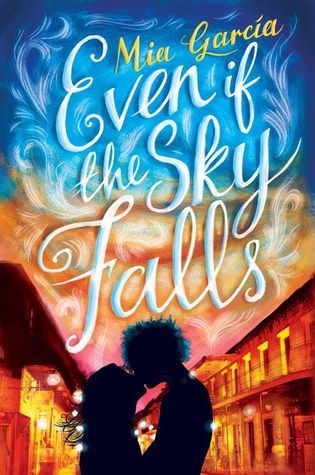 Even if the Sky Falls by Mia Garcia: Julie is desperate for a change. So she heads to New Orleans with her youth group to rebuild houses and pretend her life isn't a total mess. But between her super-clingy team leader and her way-too-chipper companions, Julie feels more trapped than ever. In a moment of daring, she ditches her work clothes for DIY fairy wings and heads straight into the heart of Mid-Summer Mardi Gras, where she locks eyes with Miles, an utterly irresistible guy with a complicated story of his own. And for once, Julie isn't looking back. She jumps at the chance to see the real New Orleans, and in one surreal night, they dance under the stars, share their most shameful secrets, and fall in love. But their adventure takes an unexpected turn when an oncoming hurricane changes course. As the storm gains power and Julie is pulled back into chaos she finds pretending everything is fine is no longer an option. May 10.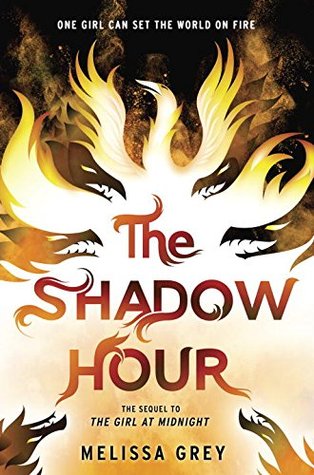 The Shadow Hour by Melissa Grey: Everything in Echo's life changed in a blinding flash when she learned the startling truth: she is the firebird, the creature of light that is said to bring peace. The firebird has come into the world, but it has not come alone. Every action has an equal and opposite reaction, and Echo can feel a great and terrible darkness rising in the distance. Cosmic forces threaten to tear the world apart. Echo has already lost her home, her family, and her boyfriend. Now, as the firebird, her path is filled with even greater dangers than the ones she's already overcome. She knows the Dragon Prince will not fall without a fight. Echo must decide: can she wield the power of her true nature–or will it prove too strong for her, and burn what's left of her world to the ground? Welcome to the shadow hour. July 12.
These do not have covers yet:
Labyrinth Lost by Zoraida Córdova: Bruja magic runs in her blood, but a curse to get rid of it may cost Alex more than her power. Alex is a bruja, the most powerful witch in her family. But she's hated magic ever since it made her father disappear into thin air. So while most girls celebrate their Sweet 16s, Alex prepares for Deathday – the most important day in a bruja's life, and her only opportunity to rid herself of magic. But the curse she performs during the ceremony backfires and her family vanishes. Left alone, Alex seeks help from Nova, a brujo who covets power for himself. To get her family back they must travel to Los Lagos, a land in-between, as dark as Limbo and as strange as Wonderland.
Lion Island, Cuba's Warrior of Words by Margarita Engle: a young adult historical verse novel about the freedom struggle of indentured Chinese laborers.
Good Girls Don't Lie by Alexandra Diaz: pitched as a Mexican-American Juno, a realistic coming-of-age story starring good girl Josie Figueroa.
Shame the Stars by Guadalupe Garcia McCall: A YA Romeo and Juliet retelling set in 1915 Texas during the height of the Mexican revolution, about a Mexican-American teen trying to protect his family's ranch and his sweetheart's safety while caught between the Texas Rangers and Mexican revolutionaries.
Salsa for Fidel: Or a Beginner's Guide to Cat Videos by Tom Crosshill: Rick Gutierrez, avowed nerd and self-styled Cat King of the Internet, travels to Cuba for a summer of learning salsa and reconnecting with his mother's roots. He's determinedly not doing any of this to impress Ana Cabrera, his just-out-of-reach dance partner. In Cuba, however, they discover that there is a lot more to the country than they first suspected—and the greatest danger may lie where they least expect it.
When the Moon Was Ours by Anna-Marie McLemore: When the Moon Was Ours follows two characters through a story that has multicultural elements and magical realism, but also has central LGBT themes—a transgender boy, the best friend he's falling in love with, and both of them deciding how they want to define themselves.