By Diana Rodriguez Wallach
The main character of my new young adult spy thriller series, Anastasia Phoenix, is not Latina. Given how few books feature Latinx characters, you might not find this very surprising. But when your maiden name is Rodriguez and you've previously written a YA Latina trilogy, this fact is a little shocking to the publishing world.
The first book in the series, Proof of Lies, went through a lot of rejections before it made it into print. At first, I stumbled into the wrong market—I was pitching a spy thriller when YA imprints were buying vampires, then werewolves, then dystopian. Eventually the publishing pendulum swung back toward contemporary, but I encountered a different issue. "I'm surprised the main character isn't Latina," was a common comment from editors who passed on the manuscript.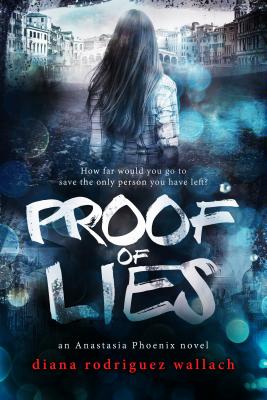 At one point, a prior agent who represented the novel suggested I consider the switch. Just make Anastasia Puerto Rican, Dominican, Mexican, anything. But that wasn't the story I wanted to tell. While this book went through many, many significant edits during the years it took to find the right publishing house, Anastasia's ethnicity remained the same. Frankly put, I couldn't see her parents as Puerto Rican spies. Proof of Lies is set in Italy; the second book, Lies that Bind (March 2018), is set in England, France, and Brazil. The entire concept was to set each book in a different country, primarily European. I was aiming for a James Bond or Jason Bourne feel, only with a female in the lead.
I didn't realize I was breaking a cardinal rule of marketing.
In 2008, I published my first YA trilogy, Amor and Summer Secrets. It's a YA Latina romance, and it was the third novel my agent tried to sell on my behalf. My first two manuscripts, which are still unpublished, featured white teenagers in coming-of-age tales. After those failed attempts, my agent suggested I write a multicultural story, so I did. Mariana Ruiz is a non-Spanish-speaking half-Puerto Rican teen growing up in the Philly suburbs who feels disconnected to her Latina heritage, until she's forced to spend the summer on the island. The book sold in two days.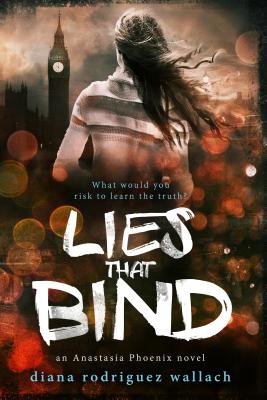 Unbeknownst to me, that book put me in a box. Like any other author, my publisher's sales and marketing team had to determine where to place my book and exactly which reader I should reach. For me, I wasn't simply put in the YA Box, but the YA Latina Box. So when I followed up that series, which placed in the International Latino Book Awards, with a novel featuring a white girl with a double-black belt in karate and no mention of ethnic identity other than "American teenager," I unwittingly broke their marketing rules.
I'm not the first author to face this; it's why many writers choose pen names when switching genres (whether it be a YA author writing adult romance, or a thriller writer penning a literary tome). Like them, my prior agent asked if I'd consider a pseudonym, but I refused. It wasn't for any political statement, but for the most honest reason of all—I worked really hard on this book for years, and I was going to see my name on it when it published. Even if that name was Rodriguez. Even if that name gave readers the wrong impression of what was inside.
Because ultimately, my last name doesn't comprise the entirety of who I am. Yes, my father was born and raised in Puerto Rico, but my mother is Polish and she grew up in a Polish-speaking household, and went to a Polish-speaking church and Catholic school. I attended Christmas mass in Polish every year growing up, and my mom cooked pierogi and kielbasa right alongside Spanish rice and plantains on Christmas Eve. I'm positive a lot of teens have similar experiences, whether they be Latinx and Irish, Indian and African American, or Filipino and Jewish.
So Anastasia Phoenix is not my big fat Latina book. While there is some Spanish dialog in it—because her love interest, Marcus, is from Madrid—I stuck to my vision and kept the mystery at the center of the plot rather than her ethnicity. That's not to say I won't write another Latina novel. In fact, I'm working on a contemporary YA right now that will feature a multicultural character. But I hope to follow it up with another YA thriller about a female ghost hunter whose ethnic background may never be mentioned. If I'm lucky, I will publish them all under my real name, and I hope my readers will follow along. Whatever ethnicity they may be.
ABOUT THE AUTHOR (from her website): Diana Rodriguez Wallach is the author of the Anastasia Phoenix Series, three young adult spy thrillers (Entangled Publishing). The first book in the trilogy, Proof of Lies, was named by Paste Magazine as one of the "Top 10 Best Young Adult Books for March 2017." Bustle also listed her as one of the "Top Nine Latinx Authors to Read for Women's History Month 2017." Additionally, she is the author of three award-winning young adult novels: Amor and Summer Secrets, Amigas and School Scandals, and Adios to All The Drama (Kensington Books); as well as a YA short-story collection based on the Narcissus myth, entitled Mirror, Mirror (Buzz Books, 2013).
In 2011, she published a highly regarded essay in Dear Bully: 70 Authors Tell Their Stories (HarperCollins). It was the only essay chosen from the anthology by Scholastic to be used in its classroom materials. Diana is featured in the anthology, Latina Authors and Their Muses (Twilight Times Books, 2015), and she is currently on staff as a featured blogger for Quirk Books.
In 2010, Diana was named one of the Top Ten New Latino Authors to Watch by LatinoStories.com, and she placed second in the International Latino Book Awards. She is an advisory board member for the Philly Spells Writing Center, and is a Creative Writing instructor for Johns Hopkins University's Center for Talented Youth. She holds a B.S. in Journalism from Boston University, and currently lives in Philadelphia. For more about Diana, check out The Whole Story.