By Toni Margarita Plummer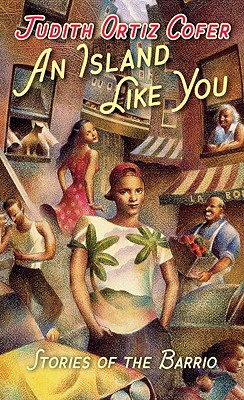 Judith Ortiz Cofer was born in Hormigueros, Puerto Rico, raised in Paterson, New Jersey, and for twenty-six years taught English and Creative Writing at the University of Georgia. She was a prolific author of fiction, nonfiction, and poetry, and she won distinctions in all these genres. The first Latino to win an O. Henry Prize, her other honors included a PEN/Martha Albrand Special Citation for Nonfiction, an essay published in Best American Essays, and an induction into the Georgia Writers Hall of Fame. She also was a celebrated author of children's literature. Ortiz Cofer was the first author to win the Pura Belpré Award for her first young adult book An Island Like You: Stories of the Barrio. On December 30, 2016, she passed away at the young age of 64, due to cancer.
Latinxs in Kid Lit wishes to celebrate Judith Ortiz Cofer's life and work by dedicating this week to her. Each day you will find a review of one of her books: the young adult novels Call Me María, If I Could Fly, and The Meaning of Consuelo and the picture book A Bailar/Let's Dance. We will also host a giveaway of the books reviewed this week, so be sure to enter for a chance to win. We hope highlighting a few of Ortiz Cofer's many books will lead you to discover or rediscover her writing, which holds a special place in Latino literature.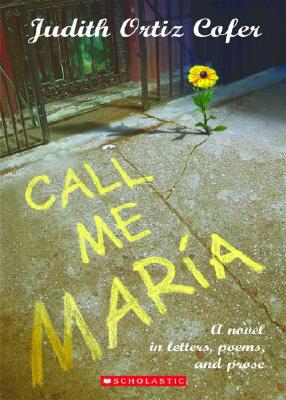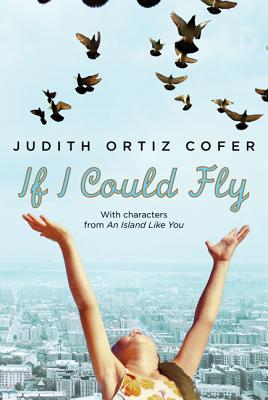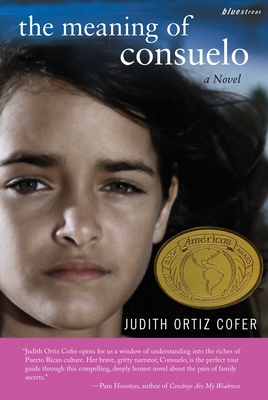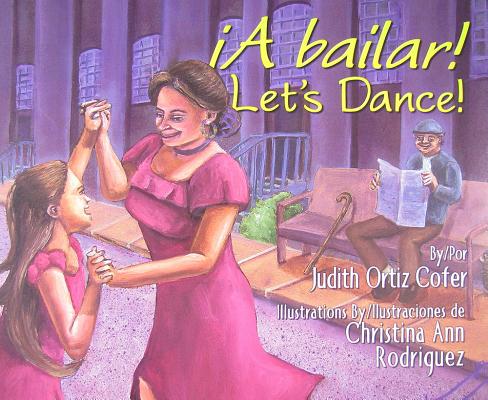 Given last year's Hurricane María and the ongoing hardships in Puerto Rico, it is perhaps a good time to revisit the fraught relationship between Puerto Rico and the U.S. mainland, in particular, how this has affected Puerto Rican families. This is a recurrent theme in Ortiz Cofer's work. In her stories, the tension between the two places manifests itself in the parents. The mother is loyal to the island. The father feels more at home in New York or New Jersey, or longs to go there because he imagines it offers a superior life. This plays a major factor in why the parents separate. The daughter, the main character, is independent, smart, and creative. She must grow up quickly and often has to take care of her parents. But she still manages to be true to herself and to ultimately follow her dreams. I found all of Ortiz Cofer's books brimming with a love of language and reading, and a rich appreciation for Puerto Rican culture, especially its music.
TheLatinoAuthor.com interviewed Ortiz Cofer back in 2015 and asked how she would like to be remembered. This question was a general one and not in reference to her cancer. But I was still very interested to read her response: "I haven't given much thought to how I want to be remembered. But perhaps it would be enough if someone remembered me by one thing they've read: 'Wasn't she the one who wrote . . .?'"
For Judith Ortiz Cofer, I think we can do better than that. See you here tomorrow!
Toni Margarita Plummer is a Macondo Fellow, a winner of the Miguel Mármol Prize, and the author of the story collection The Bolero of Andi Rowe. She hails from South El Monte, a working-class suburb of Los Angeles, and worked as an acquiring editor at a major publisher for more than ten years. Toni now freelance edits and lives in the Hudson Valley with her family. Visit her website at ToniMargaritaPlummer.Wordpress.com.
We will be giving away a copy of each of the Judith Ortiz Cofer books reviewed here this week to one lucky winner! The titles are: Call Me María, If I Could Fly, and The Meaning of Consuelo and the picture book A Bailar/Let's Dance.