"Every woman in this house had inherited it, the same way they had inherited the loss and the broken hearts written into their blood" —Anna-Marie McLemore, Wild Beauty
By Dr. Sonia Alejandra Rodriguez
Estrella Nomeolvides refers to her and/or her family as being poison ten times throughout the novel. The Nomeolvides women grow flowers by digging their hands into the earth and allowing the magic inside them to pour out making gardens of the land around them. Generations of Nomeolvides women live in La Pradera, a land that, although owned by the white and affluent Briar family, has its own powers and resentments. The Nomeolvides women ended up at La Pradera after being chased out of other places having been accused of witchcraft and of making men disappear. Now, they can die if they refuse to grow flowers in the land because then the flowers will just grow inside them and they can die if they try to leave La Pradera.
Estrella and her cousins are heirs to the generational trauma born out of a history of displacement and dispossession. For most of the novel, the trauma is associated with the men the land has literally taken from them. They understand this trauma, they might challenge it and refuse it, but, for the most part, they accept it as their burden to bear. The Nomeolvides women are convinced that La Pradera will take whomever they romantically love thus they fear loving someone too hard.
The story is propelled by the cousins' desire to protect their shared love, Bay Briar. Once they all find out that each one of them is in love with Bay they fear what their collective love might do to her. The cousins bury something special to each of them in the earth in exchange for Bay's life. It seems to work, but the mysterious appearance of a young man they name Fel forces them to unearth their past and the secrets buried in the land.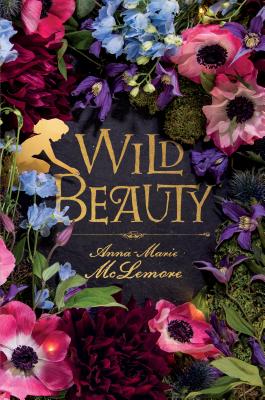 Wild Beauty is a novel about the stories, lessons, and warnings that are passed on from one generation of women to the next. The older Nomeolvides women share stories of the other women in their family who have left and have died, who have tried to deny their gifts only to find themselves surrounded by unruly flowers, and of women who have learned not to love as deeply. The sharing of these stories, lessons, and warnings, both in the novel and in real life, is a political act. When women exchange knowledge in this way, it is, among other reasons, for survival's sake because it is likely that there are larger systemic oppressions that threaten their daily lives—as is the case for the Nomeolvides women. As a result, trauma can also be passed down from one generation of women to the next.
Estrella calls this trauma a poison that runs in the blood of the women in her family. However, when she speaks of the poison as it impacts all of the women, she talks about it in a very transactional way. She says, "Sorrow was a family heirloom, written into their blood like ink on a will" (262). In this quote, and in the epigraph opening this essay, sorrow, loss, and broken hearts connote significant value and exchange. Heirlooms are special and are worth enough to be passed down. Heirlooms are taken care of and cherished so that they may be passed down. Inheriting an heirloom suggests that one has taken over the responsibility of taking care of said heirloom. Wills are a very typical way to exchange the ownership of an heirloom from one party to another. This reading suggests that, at least at some level, Estrella understands that this poison was inflicted on her family and that it wasn't necessarily a choice.
The idea of the writing in the blood like ink on a will continues to develop in the novel as the cousins fight to take La Pradera from the Briar family and as it's revealed that the Briar family built an estate over a collapsed quarry where many men died: "They were the immigrants, the underaged, the ones left off the role sheets. And they had been caught [in the quarry], in the ages they had been when they died, freed neither by being found and given burials, nor by their families hearing what had become of them, nor by the truth ever being told" (288). Estrella sees that the contracts, the wills, and the legalese that protected the Briars are fraught. Therefore, if the ink on a will can be challenged, then so can the poison written in the blood. In other words, Estrella realizes that La Pradera took their men not because they are cursed but because their gardens helped to further hide the truth of what had happened on that land. So, at the end, the women are not poison.
This truth, however, does not free Estrella because while she might have settled her family's inheritance of sorrow, loss, and broken hearts, she is still convinced that she is poison. The narrator says of Estrella: "Her heart was poison. It was a close tangle of thorns. Even when it held love, that love came sharp, and she didn't know how to offer it to anyone except with the edges out" (285). This particular moment in the novel is as important as it is beautiful because it touches on the realities of what it means to unearth our traumas. In other words, giving names to the trauma, pinpointing their origin, revealing truths about the traumas does not equal closure, peace, or complete healing. Instead, it is often the case that learning truths about our trauma means there's a lot more self, familial, and community healing left to do. The description of Estrella's love brought these questions to mind: What do we do when our identity has intertwined with the trauma? What do we do when the truths about the trauma are too much? How do we learn to love when the trauma is ongoing?
Wild Beauty offers two answers to these questions. First, the narrator says of Estrella, "If she apologized for her own heart then she would make it tame, and small. But like this, it was wild, and limitless" (282). At this moment in the novel, the description of Estrella's heart is about her love for her family, her desire to follow her heart, her heart's inclination to love men and women, and of her fear of loving too deeply. She won't apologize for who she is, trauma and all, and she can see that her heart isn't poison but is instead "wild and limitless." Her heart is capable of simultaneously holding love and hurt. It doesn't have to be one or the other. Feeling that our heart is full of hurt doesn't mean that there isn't any room for love. And, feeling all the love imaginable doesn't mean we are immune to getting hurt again. The second answer Wild Beauty provides comes toward the end of the novel when the narrator says, "They had to rip out their fate by the roots" (311). Generational trauma doesn't need to define us or determine our future. It is something that needs to be acknowledged so that we may rip it out and create more possibilities for ourselves.
McLemore creates a wonderful and beautiful world in Wild Beauty. The Nomeolvides women are sincere, and flawed, and complicated. Their desire to love wholeheartedly but being unable to, for whatever reason, will resonate with many readers. The villains are too familiar. The underlying story of exploiting the land for profit, often times at the sake of disenfranchised bodies, is extremely important. The connection that McLemore makes between generational trauma and the land is also significant. At the end, Wild Beauty encourages us to not be afraid to love.
CLICK HERE for an interview with author Anna-Marie McLemore about Wild Beauty.
Dr. Sonia Alejandra Rodriguez teaches composition, literature, and creative writing as an Assistant Professor at LaGuardia Community College in NYC. Her research focuses on Latinx children's and young adult literature. Follow her on twitter @mariposachula8