Today is the book birthday for the final installment of the Love, Sugar, Magic series by Anna Meriano.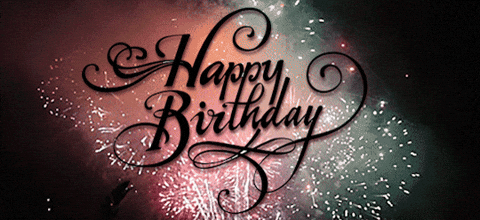 To celebrate, our own Cecilia Cackley has created two pieces of artwork to go along with two of the recipes from the series.
.
It's spring break in Rose Hill, Texas, but Leo Logroño has a lot of work to do if she's going to become a full-fledged bruja like the rest of her family.
She still hasn't discovered the true nature of her magical abilities, and that isn't the only bit of trouble in her life: Her family's baking heirlooms have begun to go missing, and a new bakery called Honeybees has opened across town, threatening to run Amor y Azúcar right out of business.
What's more, everyone around her seems to have secrets, and none of them want to tell Leo what's going on.
But the biggest secret of all comes when Leo is paid a very surprising visit—by her long-lost Abuelo Logroño. Abuelo promises answers to her most pressing questions and tells Leo he can teach her about her power, about what it takes to survive in a world where threats lurk in the shadows. But can she trust him?
.
Next, we have links to cool stuff:
If you CLICK HERE, you will see our post celebrating the release of Book #2, complete with a Q&A with the author and original character collages.
If you CLICK HERE, you will see our review of the first book.
And if you click on the blue link, you will access the educators' guide for all three books, thanks to the publisher. LOVE SUGAR MAGIC TEACHERS GUIDE
.
Now, we have information on the author, Anna Meriano 
Anna Meriano is the author of the books in the Love Sugar Magic series, A Dash of Trouble, A Sprinkle of Spirits and A Mixture of Mischief. She grew up in Houston, Texas, and earned her MFA in creative writing with an emphasis in writing for children from the New School in New York. She has taught creative writing and high school English, and she works as a writing tutor. Anna likes reading, knitting, playing full-contact quidditch, and singing along to songs in English, Spanish, and ASL. Her favorite baked goods are the kind that open hearts. You can visit her online at www.annameriano.com.
.
Now, get ready to be amazed by the talents of Cecilia Cackley, and get ready to bake because these are real recipes!
AND THANKS TO WALDEN POND PRESS,
WE HAVE ONE COPY OF BOOK 3 TO GIVE AWAY. ENTER TO WIN HERE:
Cecilia Cackley is a Mexican-American playwright and puppeteer based in Washington, DC. A longtime bookseller, she is currently the Children's/YA buyer and event coordinator for East City Bookshop on Capitol Hill. Find out more about her art at www.ceciliacackley.com or follow her on Twitter @citymousedc