.
We are an affiliate with Indiebound and Bookshop. If If you make a purchase through these links, at no additional cost to you, we will earn a small commission.
.
In addition to listing 2021 titles by/for/about Latinx on our master list, we will remind readers of what's releasing each month. CONGRATULATIONS to these Latinx creators. Let's celebrate these September book babies! Please let us know in the comments if we are missing any.
.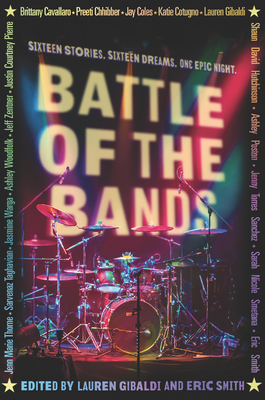 BATTLE OF THE BANDS, edited by Lauren Gibaldi and Eric Smith (Candlewick, September 7, 2021). YA Anthology. A daughter of rock 'n' roll royalty has a secret crush. A lonely ticket taker worries about his sister. An almost-famous songwriter nurses old wounds. A stage manager tires of being behind the scenes. A singer-songwriter struggles to untangle her feelings for her best friend and his girlfriend. In this live-out-loud anthology, the disparate protagonists of sixteen stories are thrown together for one unforgettable event: their high school's battle of the bands. Told in a harmonic blend of first- and third-person narrative voices, roughly chronological short stories offer a kaleidoscopic view of the same transformative night. Featuring an entry from Justin Courtney Pierre, lead vocalist of Motion City Soundtrack, Battle of the Bands isa celebration of youth, music, and meeting the challenges of life head-on.
With stories by Brittany Cavallaro, Preeti Chhibber, Jay Coles, Katie Cotugno, Lauren Gibaldi, Shaun David Hutchinson, Ashley Poston, Jenny Torres Sanchez, Sarah Nicole Smetana, Eric Smith, Jenn Marie Thorne, Sarvenaz Taghavian, Jasmine Warga, Ashley Woodfolk, and Jeff Zentner, and featuring Motion City Soundtrack's Justin Courtney Pierre.
.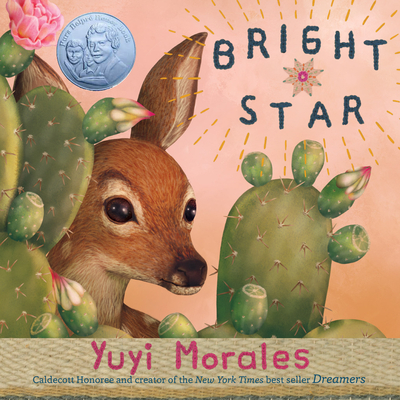 BRIGHT STAR by Yuyi Morales (Neal Porter Books, September 7, 2021). Picture Book.
Child, you are awake
You are alive
You are a bright star,
Inside our hearts.
Told with a combination of powerful, spare language and sumptuous and complex imagery that is typical of Yuyi Morales's work, this is the story of a fawn making her way through a border landscape teaming with flora and fauna native to the region. A gentle but empowering voice encourages her to face her fears when she comes across an obstacle in the form of an insurmountable barrier. Yuyi Morales' first book since her New York Times bestseller Dreamers is a book for very young children looking for their place in a world full of uncertainty. It is a book with resonance for all children, especially those whose safety is threatened due to the immigration crisis in the US.
.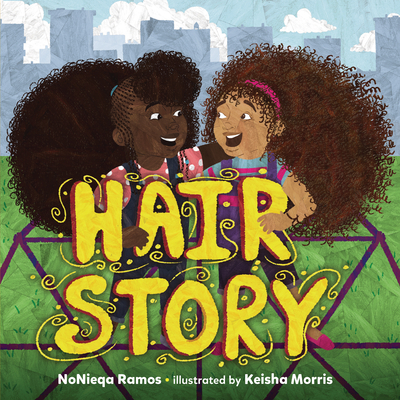 HAIR STORY by NoNieqa Ramos, illustrated by Keosha Morris (Carolrhoda Books, September 7, 2021). Picture Book. Preciosa has hair that won't stay straight, won't be confined. Rudine's hair resists rollers, flat irons, and rules.
Together, the girls play hair salon They take inspiration from their moms, their neighbors, their ancestors, and cultural icons. They discover that their hair holds roots of the past and threads of the future.
With rhythmic, rhyming verse and vibrant collage art, author NoNieqa Ramos and illustrator Keisha Morris follow two girls as they discover the stories hair can tell.
.
.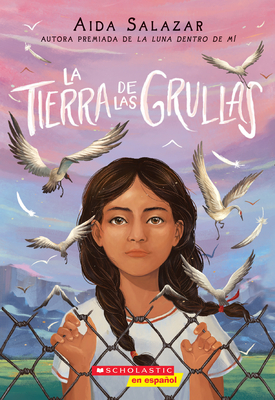 LA TIERRA DE LAS GRULLAS, the Spanish edition of THE LAND OF THE CRANES by Aisa Salazar (Scholastic en español, September 7, 2021). Middle Grade. Betita, de nueve años, sabe que es una grulla. Papi le contó la historia desde antes que su familia emigrara a Los Ángeles buscando refugio de la guerra del narco en México. Los aztecas procedían de un lugar llamado Aztlán, en lo que es hoy el sureste de Estados Unidos, cuyo nombre significa "tierra de las grullas", y establecieron su gran ciudad en el centro del universo: Tenochtitlán, la actual Ciudad de México. Cuenta una profesía que su gente regresaría un día a vivir entre las grullas en la tierra prometida. Papi le dice a Betita que ellos son grullas que han regresado a su hogar.
Un día, el querido padre de Betita es arrestado por el Servicio de Control de Inmigración y Aduanas y deportado a México. Betita y su mamá ingrávida se quedan solas, pero finalmente son también detenidas y deben aprender a sobrevivir en un campamento de detención de familias en las afueras de Los Ángeles. Incluso en estas condiciones crueles e inhumanas, Betita encuentra amparo en su propia poesía y en la comunidad que ella y su madre encuentran en el campamento. Las voces de sus compañeros en busca de asilo vuelan por encima del odio que los mantiene enjaulados y que amenaza cada día con hacerlos caer más bajo de lo que jamás imaginaron. ¿Podrán Betita y su familia volver a ser una sola?
.
LOTERÍA by Karla Arenas Valenti (Knof, September 7, 2021). Middle Grade. A perilous game of chance. A journey among myths and monsters. A girl whose fate hangs in the balance…It is the hottest hour of the hottest day in Oaxaca City when Life and Death walk into town, ready to begin a new game of la Lotería. But first, they need a pawn, a child whose fate will be determined by the winner of the game: a long and prosperous life or an untimely death. Fate finds this child in a robin-egg blue house, tucked beneath a massive jacaranda tree. And so, the game begins.
Every card reveals a new twist in Clara's fate: a tree, a scorpion, a fateful arrow, a mermaid, a deer, a treacherous rose. But Clara knows none of this. All she knows is that her cousin Esteban has vanished, and she'll do whatever it takes to save him, traveling to the mythical Kingdom of Las Pozas in her search. And although it seems her fate was sealed as soon as the cards were dealt, Clara just might have what it takes to shatter the game and choose a new path.
.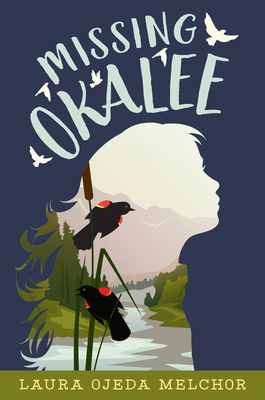 MISSING OKALEE by Laura Onjeda Melchor (Shadow Mountain, September 7, 2021). Middle Grade. When compared to her nearly perfect little sister, Phoebe Paz Petersen feels she doesn't measure up in her parents' eyes. Okalee is smart and beloved for her sunny disposition, which makes it hard for Phoebe to stand out in their small town in Montana. But if she can get picked for the coveted solo in the school choir, she'll stop being a middle-school nobody and finally get her chance to shine.
Despite her sister's annoying perfection, Phoebe actually loves spending time with Okalee. They have one very special, secret tradition: River Day–when they hold hands and make their way across the cold, rushing Grayling River, to celebrate the first hint of spring. This year's River Day crossing, however, goes horribly wrong, and Phoebe's world is suddenly turned upside down.
Heartbroken and facing life without Okalee, Phoebe is more determined than ever to sing the solo in the school concert as a way of speaking to her sister one last time. But Phoebe's so traumatized by what happened, she's lost her beautiful singing voice.
Kat Waters wants the choir solo for herself and is spreading a terrible rumor about what really happened to Okalee on River Day. If Phoebe tells the truth, she believes her family will never forgive her and she may never get to sing her goodbye to Okalee. Even worse, somebody is leaving Phoebe anonymous notes telling her they saw what really happened at the river.
.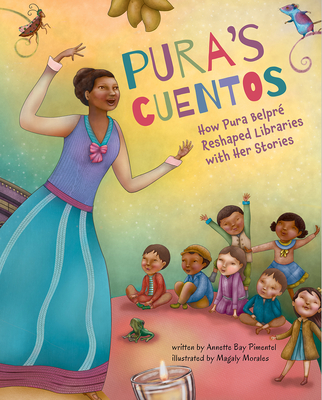 PURA'S CUENTOS: How Pura Belpré Reshaped Libraries with Her Stories by Annette Bay Pimentel, illustrated by Magaly Morales (Abrams Books for Young Readers, September 7, 2021). Picture Book. Pura's abuela always has a cuento to share. She crows ¡Qui-qui-ri-quí! for Señor Gallo, booms Borom, Borom for Señor Zapo, and tells of a beautiful cockroach who loves a mouse. Pura clings to these stories like coquíes cling to green leaves.
When Pura grows up and moves from Puerto Rico to Harlem, she gets a job at the library, where she is surrounded by stories—but they're only in English. Where is Señor Gallo? Where is Pérez the mouse? Where is Puerto Rico on these shelves? She decides to tell children the tales of her homeland in English and in Spanish.
Pura's Cuentos captures the exuberant spirit and passion of Pura Belpré: celebrated storyteller, author, folklorist, and the first Latina librarian in New York City. A pioneer of bilingual storytimes, she welcomed countless new families to the library, formed cultural bridges in her community, and broke the rules by telling stories that weren't printed in books—at least, not yet.
.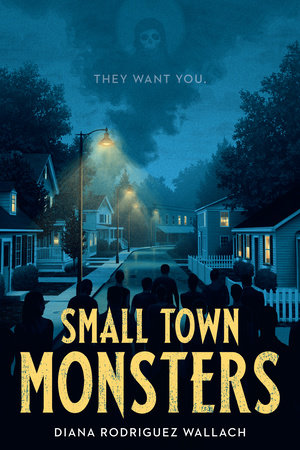 SMALL TOWN MONSTERS by Diana Rodriguez Wallach (Underlined, September 7, 2021). Young Adult. Vera Martinez wants nothing more than to escape Roaring Creek and her parents' reputation as demonologists. Not to mention she's the family outcast, lacking her parents' innate abilities, and is terrified of the occult things lurking in their basement.
Maxwell Oliver is supposed to be enjoying the summer before his senior year, spending his days thinking about parties and friends. Instead he's taking care of his little sister while his mom slowly becomes someone he doesn't recognize. Soon he suspects that what he thought was grief over his father's death might be something more…sinister.
When Maxwell and Vera join forces, they come face to face with deeply disturbing true stories of cults, death worship, and the very nature that drives people to evil.
.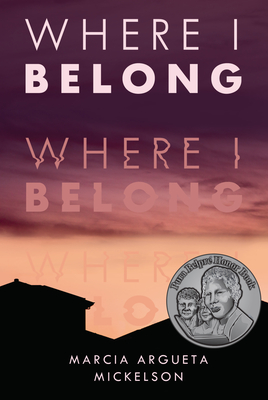 WHERE I BELONG by Marcia Argueta Mickelson (Carolrhoda Lab, September 7, 2021). Young Adult. In the spring of 2018, Guatemalan American high school senior Milagros "Millie" Vargas knows her life is about to change. She's lived in Corpus Christi, Texas, ever since her parents sought asylum there when she was a baby. Now a citizen, Millie devotes herself to school and caring for her younger siblings while her mom works as a housekeeper for the wealthy Wheeler family. With college on the horizon, Millie is torn between attending her dream school and staying close to home, where she knows she's needed. She's disturbed by what's happening to asylum-seekers at the U.S.-Mexico border, but she doesn't see herself as an activist or a change-maker. She's just trying to take care of her own family.
Then Mr. Wheeler, a U.S. Senate candidate, mentions Millie's achievements in a campaign speech about "deserving" immigrants. It doesn't take long for people to identify Millie's family and place them at the center of a statewide immigration debate. Faced with journalists, trolls, anonymous threats, and the Wheelers' good intentions–especially those of Mr. Wheeler's son, Charlie–Millie must confront the complexity of her past, the uncertainty of her future, and her place in the country that she believed was home.
.
BAREFOOT DREAMS OF PETRA LUNA by Alda P. Dobbs, illustrated by John Jay Cabuay (Sourcebooks, September 14, 2021). Middle Grade. It is 1913, and twelve-year-old Petra Luna's mama has died while the Revolution rages in Mexico. Before her papa is dragged away by soldiers, Petra vows to him that she will care for the family she has left–her abuelita, little sister Amelia, and baby brother Luisito–until they can be reunited. They flee north through the unforgiving desert as their town burns, searching for safe harbor in a world that offers none.
Each night when Petra closes her eyes, she holds her dreams close, especially her long-held desire to learn to read. Abuelita calls these barefoot dreams: "They're like us barefoot peasants and indios–they're not meant to go far." But Petra refuses to listen. Through battlefields and deserts, hunger and fear, Petra will stop at nothing to keep her family safe and lead them to a better life across the U.S. border–a life where her barefoot dreams could finally become reality.
.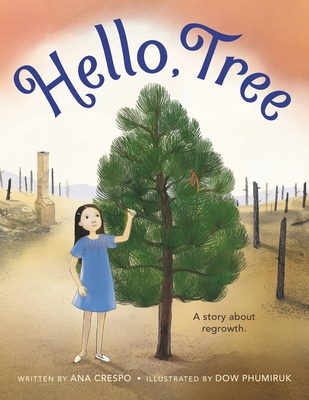 HELLO, TREE by Ana Crespo, illustrated by Dow Phumiruk (Little, Brown Books for Young Readers, September 14, 2021). Picture Book. When a wildfire comes roaring into the forest, all the animals and humans flee. But all the tree can do is wait. Wait until many days and nights pass. Wait until the fire loses the battle. And wait until the forest is still before the forest can be reborn and the animals and the girl can come back.

Inspired by the 2013 Black Forest fire and told from the viewpoint of a tree watching its home destroyed, Hello, Tree is about the kinship between humans and nature, and preservation of the environment.
.
.
.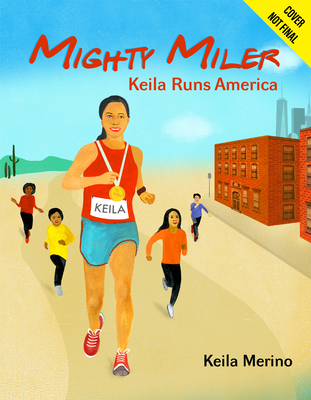 MIGHTY MILER: Keila Runs America by Keila Merino, illustrated by Ana Aranda (Six Foot Press, September 15, 2021). Picture Book. Feeling shy and uncertain and speaking only a few words of English, Keila finds an unlikely friend in her gym teacher, Mr. Jones. He shouts out instructions to the students as they play kickball and dodgeball, and at first Keila doesn't understand him and doesn't know what to do. Finally, he yells out to her, "Just run " And then Keila starts running . . . and running . . . and running She discovers that she has a natural talent for the sport. Through running, Keila finds inside her a determination that she never knew she had. Learning to run like the wind, Keila bravely adapts to her new life in America and develops a confidence and sense of herself that will stay with her forever.
Mighty Miler is the true story of ultrarunning champion, coach, and New York City schoolteacher Keila Merino. An immigrant from Mexico, she discovered running in the schoolyards of Arizona and has harnessed the sport to hurdle barriers of language, gender, and class. Today she competes around the world and shares a message of optimism, hard work, and kindness that has shaped the lives of her students–many of whom are immigrants–as much as it has her own. Keila's story shows that by following one's passion and helping others, one can achieve the American dream.
.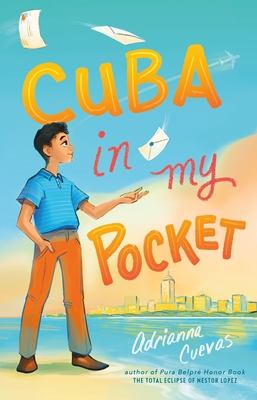 CUBA IN MY POCKET by Adriana Cuevas (FSG/Macmillan, September 21, 2021). Middle Grade.
When the failed Bay of Pigs invasion in 1961 solidifies Castro's power in Cuba, twelve-year-old Cumba's family makes the difficult decision to send him to Florida alone. Faced with the prospect of living in another country by himself, Cumba tries to remember the sound of his father's clarinet, the smell of his mother's lavender perfume.
Life in the United States presents a whole new set of challenges. Lost in a sea of English speakers, Cumba has to navigate a new city, a new school, and new freedom all on his own. With each day, Cumba feels more confident in his new surroundings, but he continues to wonder: Will his family ever be whole again? Or will they remain just out of reach, ninety miles across the sea?
.
.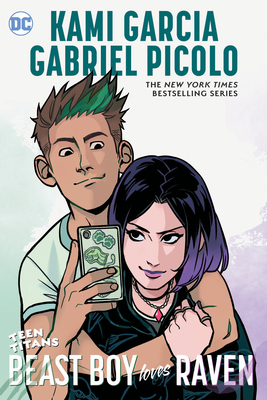 TEEN TITANS: Beast Boy Loves Raven by Kami Garcia, illustrated by Gabriel Picolo (DC Comics, September 28, 2021). Young Adult. It seems like years, but it's only been a few days since Raven Roth recovered her memories, trapped her demon father, Trigon, into her amulet, and had her heart broken for the first time. But she doesn't have time to think about the past…she has to focus on finding a way to get rid of Trigon for good.
Garfield Logan still can't believe he has powers that allow him to change into different animals, but the price of knowing that his parents kept this secret hidden from him just feels too high. And what's more, his difficulty controlling these abilities could have unexpected consequences.
Both are seeking answers from the one person who seems to have them all figured out: Slade Wilson.
When their paths converge in Nashville, Raven and Gar can't help but feel a connection, despite the secrets they both try to hide. It will take a great amount of trust and courage to overcome the wounds of their pasts. But can they find acceptance for the darkest part of themselves? Or maybe even love?