.
We are an affiliate with Indiebound and Bookshop. If If you make a purchase through these links, at no additional cost to you, we will earn a small commission.
In addition to listing 2022 titles by/for/about Latinx on our master list, we will remind readers of what's releasing each month.
CONGRATULATIONS to these Latinx creators. Let's celebrate these January book babies!
.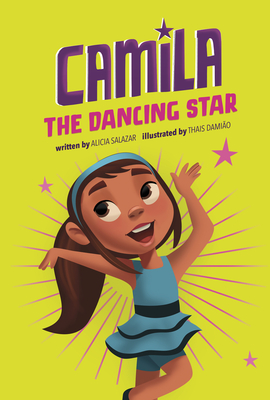 CAMILA THE DANCING STAR by Alicia Salazar, illustrated by Thais Damiao (Picture Window Books, January 1, 2022). Early Reader. Camila's dance camp is holding a dance competition. She and her partners are working hard and hoping for a win. Their steps, turns, and twirls look great! But when Camila falls, she twists her ankle and ends up on crutches. Are Camila's dancing days over for now?
.
.
.
.
.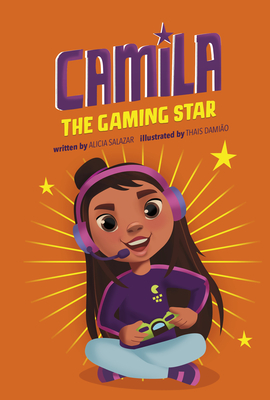 CAMILA THE GAMING STAR by Alicia Salazar, illustrated by Thais Damiao (Picture Window Books, January 1, 2022). Early Reader. Camila wants to buy some new video equipment, so when she hears about a video game tournament, she sees her chance to win big money. Her brother and sister help her perfect her gaming skills, but will it be enough to make her into a winning video game star?
.
.
.
.
.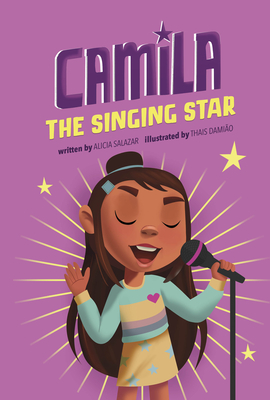 CAMILA THE SINGING STAR by Alicia Salazar, illustrated by Thais Damiao (Picture Window Books, January 1, 2022). Early Reader. Camila has entered a singing competition and she knows that she wants to sing her family's favorite song; but when it comes to actually competing Camila is very nervous about the size of the audience and being in the spotlight–but Camila knows her family is there and that she can use that knowledge to overcome her stage fright. Includes artistic activity.
.
.
.
.
.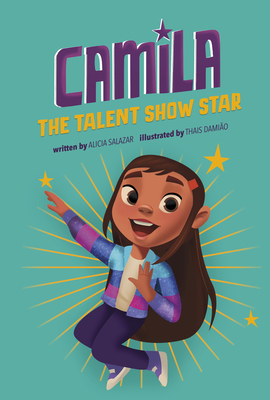 CAMILA THE TALENT SHOW STAR by Alicia Salazar, illustrated by Thais Damiao (Picture Window Books, January 1, 2022). Early Reader. Every year Camila's school has a talent show, and Camila wants to sing her favorite song; but Ruby, a new girl, has already signed up to sing the same song and Camila is so mad she decides not to compete at all–until Ruby suggests that they sing together, and Camila discovers sometimes two voices are better than one. Includes suggestions for creating your own talent show.
.
.
.
.
.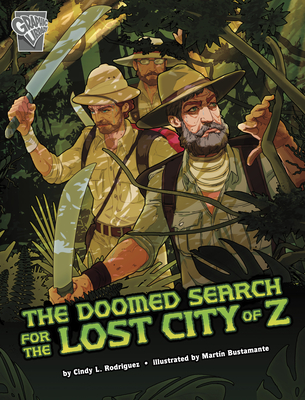 THE DOOMED SEARCH FOR THE LOST CITY OF Z by Cindy L. Rodriguez, illustrated by Martín Bustamante (Capstone Press, January 1, 2022). Graphic Novel. Percy Fawcett was a mapmaker and an adventurer. In the early 1900s, he spent years mapping out the jungles of South America. Fawcett became obsessed with the idea of a lost city of gold hidden deep in the jungle. At the age of 57, Fawcett, his 21-year-old son Jack, and Jack's friend Raleigh Rimell left on a quest to find the Lost City of Z. The three men were never heard from again. Untangle the clues they left behind.
.
.
.
.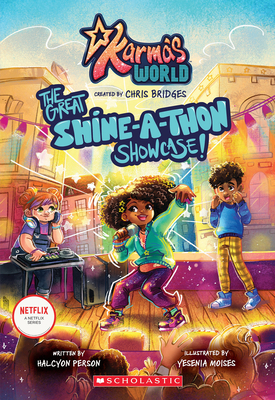 KARMA'S WORLD #1: The Great Shine-A-Thon Showcase! by Halcyon Person, illustrated by Yesenia Moises (Scholastic, January 4, 2022). Chapter Book. Meet Karma Grant! Karma and her friends are totally stoked for the MC Grillz concert in their neighborhood, Hansberry Heights! But when the famous rapper's bus breaks down and the show is canceled, it's up to Karma to make the best of some bad luck. Will Karma be able to put on her own concert, the Shine-a-Thon, with her friends or will the pressure prove to be way too much?
.
.
.
.
.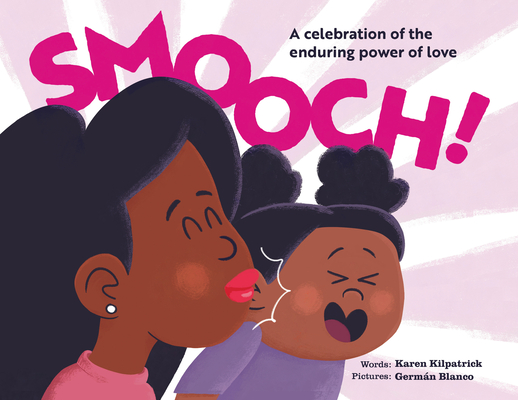 SMOOCH: A Celebration of the Enduring Power of Love by Karen Kilpatrick, illustrated by Germán Blanco (Genius Cat Books, January 4, 2022). Picture Book. Both humorous and endearing, Smooch is a fresh take on the expression of love that is relevant, relatable, and reassuring. Showcasing diverse family structures and characters through bright, colorful artwork, Smooch engages young readers through familiar circumstances and humor and caregivers through touching sentiment. Perfect for showcasing the permanent bond of love in a fun way, or for children dealing with any kind of separation anxiety.
.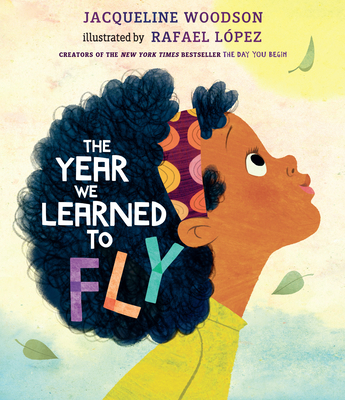 THE YEAR WE LEARNED TO FLY by Jacqueline Woodson, illustrated by Rafael López (Nancy Paulsen Books, January 4, 2022). Picture Book. On a dreary, stuck-inside kind of day, a brother and sister heed their grandmother's advice: "Use those beautiful and brilliant minds of yours. Lift your arms, close your eyes, take a deep breath, and believe in a thing. Somebody somewhere at some point was just as bored you are now." And before they know it, their imaginations lift them up and out of their boredom. Then, on a day full of quarrels, it's time for a trip outside their minds again, and they are able to leave their anger behind. This precious skill, their grandmother tells them, harkens back to the days long before they were born, when their ancestors showed the world the strength and resilience of their beautiful and brilliant minds.
.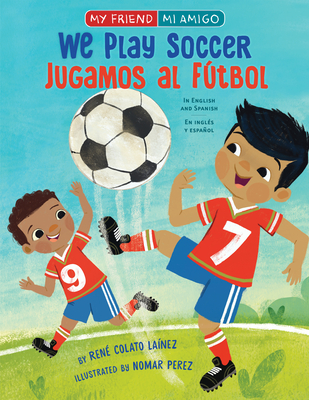 WE PLAY SOCCER by René Colato Laínez, illustrated by Nomar Perez (Holiday House, January 11, 2022). Picture Book. Two boys, an English speaker and a Spanish speaker, are on the same soccer team. They have their uniforms and their cleats. They can both juggle the ball. At first, the boys must wait on the bench. But when the coach lets them in the game, both Joe and José score goals. "We win," says Joe. "Ganamos," says José.
.
.
.
.
.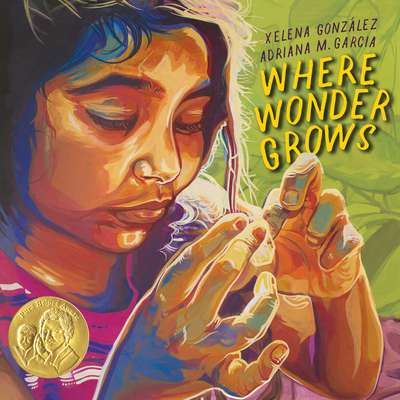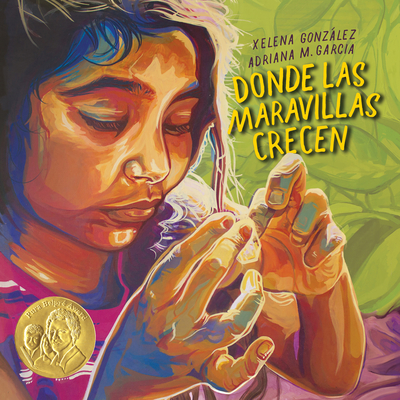 WHERE WONDER GROWS/Donde Las Maravillas Crencen by Xelena González, illustrated by Adriana M. Garcia (Cinco Puntos Press/Lee & Low, January 4, 2022). Picture Book. When Grandma walks to her special garden, her granddaughters know to follow her there. Grandma invites the girls to explore her collection of treasures–magical rocks, crystals, seashells, and meteorites–to see what wonders they reveal. They are alive with wisdom, Grandma says. As her granddaughters look closely, the treasures spark the girls' imaginations. They find stories in the strength of rocks shaped by volcanoes, the cleansing power of beautiful crystals, the mystery of the sea that houses shells and shapes the environment, and the long journey meteorites took to find their way to Earth. This is the power of Grandma's special garden, where wonder grows and stories blossom. Releases simultaneously in Spanish.
.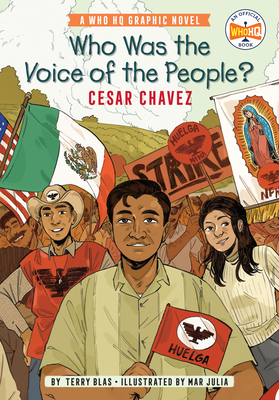 WHO WAS THE VOICE OF THE PEOPLE? Cesar Chavez: A Who HQ Graphic Novel by Terry Blas, illustrated by Mar Julia (Penguin Workshop, January 11, 2022). Graphic Novel. Follow Cesar Chavez and the National Farmworkers Association as they set out on a difficult 300-mile protest march in support of farm workers' rights. A story of hope, solidarity, and perseverance, this graphic novel invites readers to immerse themselves in the life of the famous Latino American Civil Rights leader.
.
.
.
.
.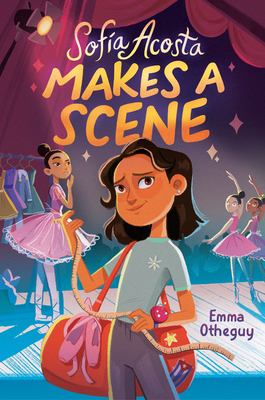 SOFÍA ACOSTA MAKES A SCENE by Emma Otheguy (Knopf Books for Young Readers, January 25, 2022). Middle Grade. It's a good thing Sofía Acosta loves dreaming up costumes, because otherwise she's a ballet disaster—unlike her parents, who danced under prima ballerina Alicia Alonso before immigrating to the suburbs of New York. Luckily, when the Acostas host their dancer friends from Cuba for a special performance with the American Ballet Theatre, Sofía learns there's more than dance holding her family together. Between swapping stories about Cuba and sharing holiday celebrations, the Acostas have never been more of a team.
Then Sofía finds out about the dancers' secret plans to defect to the United States, and makes a serious mistake—she confides in her best friend, only to discover that Tricia doesn't want "outsiders" moving to their community. Now Sofía wonders what the other neighbors in her tight-knit suburban town really think of immigrant families like hers. Sofía doesn't want to make a scene, but if she doesn't speak up, how will she figure out if her family really belongs?
.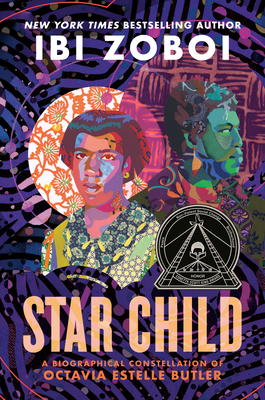 STAR CHILD: A Biographical Constellation of Octavia Estelle Butler by Ibi Zoboi (Dutton Books for Young Readers, January 25, 2022). Acclaimed novelist Ibi Zoboi illuminates the young life of the visionary storyteller Octavia E. Butler in poems and prose. Born into the Space Race, the Red Scare, and the dawning Civil Rights Movement, Butler experienced an American childhood that shaped her into the groundbreaking science-fiction storyteller whose novels continue to challenge and delight readers fifteen years after her death.
.
.
.
.
.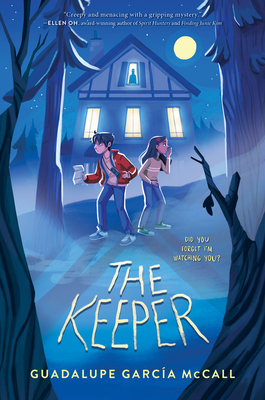 THE KEEPER by Guadalupe Garcia McCall. (HarperCollins, January 25, 2022). Middle Grade. James's new house has a history. None of the kids who've lived there have ever survived. No sooner have he and his family arrived in their "perfect" new home in their "perfect" new town than he starts getting mysterious letters from someone called the Keeper. Someone who claims to be watching him. Someone who is looking for "young blood."
James and his sister, Ava, are obviously in danger. But the problem with having a history of playing practical jokes is that no one believes James—not even his parents. Now James and Ava need to figure out who is sending the letters before they become the next victims in their neighborhood's long history of missing children.
Because one thing is clear: Uncovering the truth about the Keeper is the only thing that will keep them alive.
.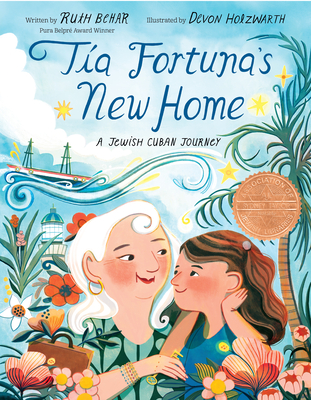 TÍA FORTUNA'S NEW HOME: A Jewish Cuban Journey by Ruth Behar, illustrated by Devon Holzwarth (Knopf Books for Young Readers, January 25, 2022). Picture Book. When Estrella's Tía Fortuna has to say goodbye to her longtime Miami apartment building, The Seaway, to move to an assisted living community, Estrella spends the day with her. Tía explains the significance of her most important possessions from both her Cuban and Jewish culture, as they learn to say goodbye together and explore a new beginning for Tía.
.
.
.