.
FIRST: A major shout-out and thank you to Adriana María Martinez Figueroa, who should be followed on Twitter at @boricuareads. She generously shared information with us and helped us to build this list. She has a comprehensive list and covers adult titles, too. Follow her for more information!
NOW…HERE IT IS! The 2021 list of books releasing by/for/about Latinxs. Here are the 150+ titles we know about that are releasing this year. We also have a list of about 30 books that are expected to be released this year, but don't yet have an official description and/or cover image. We will update this post as we get additional information. The coming year brings new books from many of our favorite creators along with exciting debuts. Keep in mind that a book may have a Latinx creator (like an illustrator) but the content may not be Latinx-centered, so if you are looking for books with Latinx content, please read the descriptions carefully. The books are listed by the publishing date. Please let us know in the comments if we are missing any!
.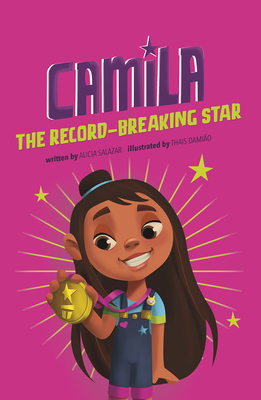 CAMILA THE RECORD-BREAKING STAR by Alicia Salazar, illustrated by Thais Damiao (Picture Window Books, January 1, 2021). Early chapter book. After reading about kid record-breakers, Camila dreams of breaking a record of her own. But which world record should she tackle? No matter what she tries, Camila finds that breaking records is hard. Will she ever become a record-breaking star?
.
.
.
.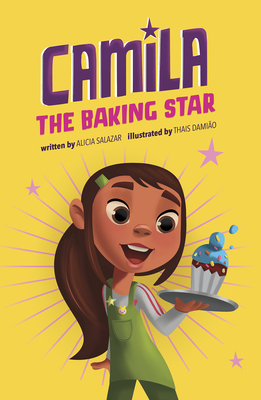 CAMILA THE BAKING STAR by Alicia Salazar, illustrated by Thais Damiao (Picture Window Books, January 1, 2021). Early chapter book. Camila and her papa enter a baking competition on TV. As they start their challenge, Camila is determined to take complete control of their challenge, strawberry-iced cake pops. But without teamwork, their dessert is a mess. Is it too late to become baking stars?
.
.
.
.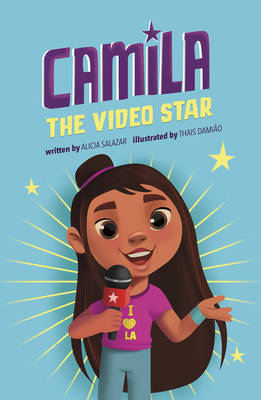 CAMILA THE VIDEO STAR by Alicia Salazar, illustrated by Thais Damiao (Picture Window Books, January 1, 2021). Early chapter book. A video contest is the perfect way for Camila to become a star. To enter, she must make a video that explains what her city, Los Angeles, means to her. But Los Angeles is so big–how will she decide what to talk about? As Camila works on her video, she realizes that there's one special thing that makes her city feel like home.
.
.
.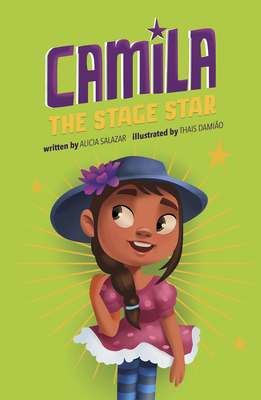 CAMILA THE STAGE STAR by Alicia Salazar, illustrated by Thais Damiao (Picture Window Books, January 1, 2021). Early chapter book. When Camila tries out for a play, she practices hard to get ready for auditions. So she's extra disappointed when she doesn't get the starring role. But as she learns her part and works with the rest of the cast, Camila discovers there is more than one way to be a star.
.
.
.
.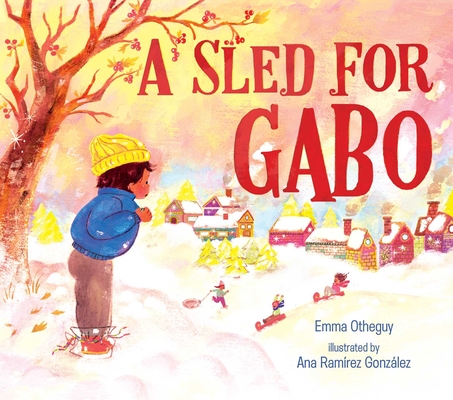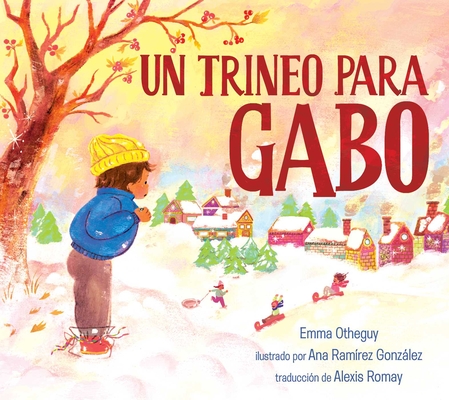 A SLED FOR GABO by Emma Otheguy, illustrated by Ana Ramírez González (Atheneum Books for Young Readers, January 5, 2021). Picture Book. On the day it snows, Gabo sees kids tugging sleds up the hill, then coasting down, whooping all the while. Gabo wishes he could join them, but his hat is too small, and he doesn't have boots or a sled. But he does have warm and welcoming neighbors in his new town who help him solve the problem in the sweetest way possible!
.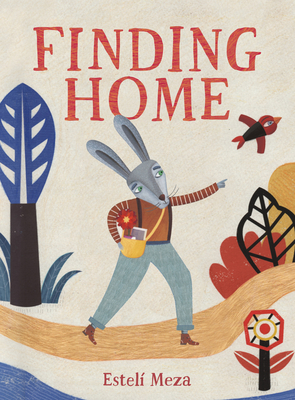 FINDING HOME/BUSCANDO EL HOGAR written and illustrated by Estelí Meza (Orchard Books, January 5, 2021). Picture Book. When Conejo's house blows away in a storm, his friends and neighbors take turns helping him look for it. Though they do not find his house, they each send him on his way with good cheer and small gifts. Conejo is grateful for their support, but still finds himself sitting with sadness for some time. When the rain clears, Conejo finds the courage to rebuild. He fills his new home with the memories, love, and support he collected from his friends along the way. Simultaneous bilingual English-Spanish editions.
.
.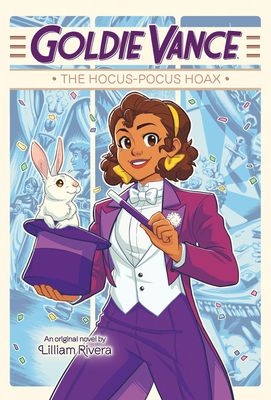 GOLDIE VANCE: The Hocus-Pocus Hoax by Lilliam Rivera (Little, Brown Books for Young Readers, January 5, 2021). Middle Grade. The Crossed Palms is hosting the first ever League of Magical Arts Convention, bringing the world's most renowned and emerging magicians to the resort, including an overeager part-time magician and detective named Derek Von Thurston. When some of the magic starts to go awry, Goldie — and Derek — are on the case! Can Goldie uncover the saboteur before the final act goes live?
.
.
.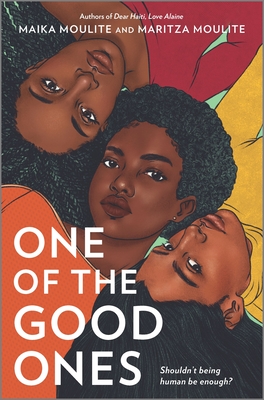 ONE OF THE GOOD ONES by Maika Moulite and Maritza Moulite (Inkyard Press, January 5, 2021). Young Adult. When teen social activist and history buff Kezi Smith is killed under mysterious circumstances after attending a social justice rally, her devastated sister Happi and their family are left reeling in the aftermath. As Kezi becomes another immortalized victim in the fight against police brutality, Happi begins to question the idealized way her sister is remembered. Perfect. Angelic. One of the good ones.
Even as the phrase rings wrong in her mind–why are only certain people deemed worthy to be missed?–Happi and her sister Genny embark on a journey to honor Kezi in their own way, using an heirloom copy of The Negro Motorist Green Book as their guide. But there's a twist to Kezi's story that no one could've ever expected–one that will change everything all over again.
.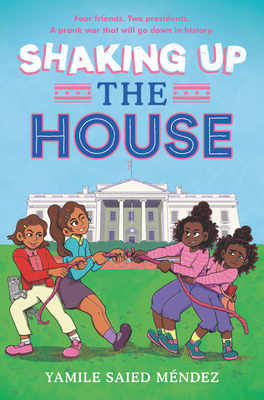 SHAKING UP THE HOUSE by Yamile Saied Méndez (HarperCollins, January 5, 2021). Middle Grade. Ingrid and Winnie López have lived at 1600 Pennsylvania Avenue for eight years, but their friends Skylar and Zora Williams—the new first daughters—are about to move into the White House with their mom, the president-elect. What the Williamses don't know is that incoming presidents' families are often pranked by the folks they're replacing, and Ingrid and Winnie take that tradition very seriously.
But when the four girls get wrapped up in an ever-escalating exchange of practical jokes and things spiral out of control, can they avoid an international incident? Or will their battle go down in American history and ruin their friendship forever?
.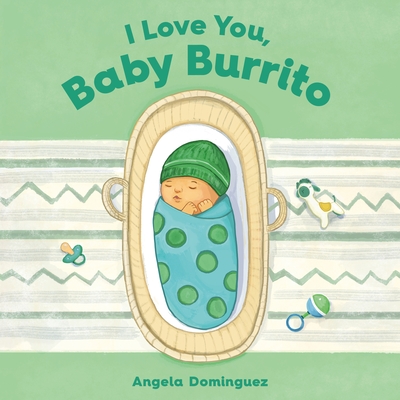 I LOVE YOU, BABY BURRITO by Angela Dominguez (Roaring Brook Press, January 12, 2021). Picture Book. From Pura Belpré honoree Angela Dominguez, I Love You Baby Burrito celebrates the act of swaddling a newborn into a "baby burrito."
.
.
.
.
.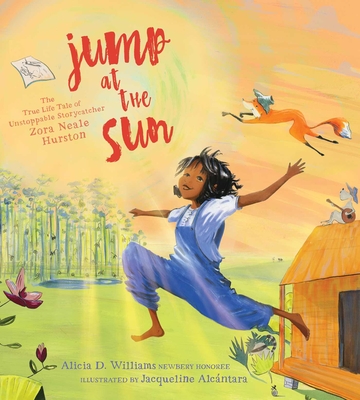 JUMP AT THE SUN: The True Life Tale of Unstoppable Storycatcher Zora Neale Hurston by Alicia D. Williams, illustrated by Jacqueline Alcántara (Atheneum/Caitlyn Dlouhy Books, January 12, 2021). Picture Book. Zora was a girl who hankered for tales like bees for honey. Now, her mama always told her that if she wanted something, "to jump at de sun," because even though you might not land quite that high, at least you'd get off the ground. So Zora jumped from place to place, from the porch of the general store where she listened to folktales, to Howard University, to Harlem. And everywhere she jumped, she shined sunlight on the tales most people hadn't been bothered to listen to until Zora. The tales no one had written down until Zora. Tales on a whole culture of literature overlooked…until Zora. Until Zora jumped.
.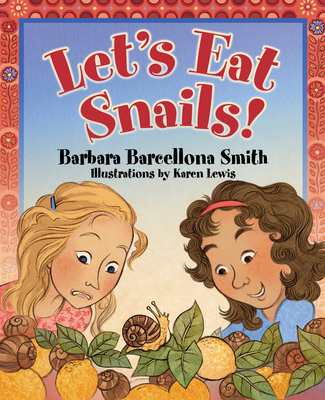 LET'S EAT SNAILS! by Barbara Barcellona Smith, illustrated by Karen Lewis (NewSouth Books, January 12, 2021). Picture Book. Let's Eat Snails celebrates Italian-American culture through a story that introduces kids to its familial and culinary traditions. When Margie visits the Barcellona family home, she isn't ready for what the Sicilian family is bringing to the table: snails Margie embarks on a culinary adventure in harvesting, purifying, and cooking snails to find that they are, in fact, delizioso.
.
.
.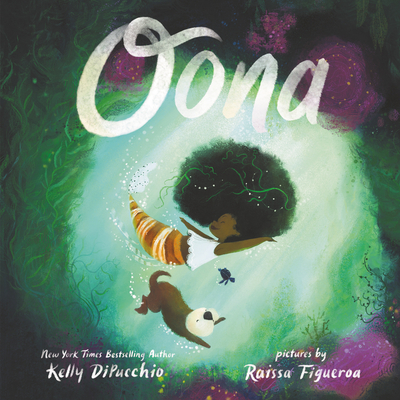 OONA by Kelly DiPucchio, illustrated by Raissa Figueroa (Katherine Tegen Books, January 12, 2021). Picture Book. Oona and her best friend Otto love to search for treasure…and often find trouble instead. Messy trouble. Tricky trouble. Even shark-related trouble. That's never stopped them before, though!
After all, no proper treasure hunt is without some adventure. But when the grandest treasure yet is stuck in a deep, dark rift, Oona's not sure if she can dive right in. What might be waiting for her in those unknown waters?
.
.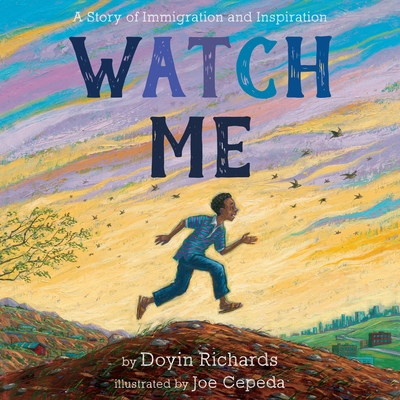 WATCH ME: A Story of Immigration and Inspiration by Doyin Richards, illustrated by Joe Cepeda (Feiwel & Friends, January 12, 2021). Picture Book. Joe came to America from Africa when he was young. He worked hard in school, made friends, and embraced his new home. Like so many immigrants before and after him, Joe succeeded when many thought he would fail. In telling the story of how his father came to America, Doyin Richards tells the story of many immigrants, and opens the experience up to readers of all backgrounds.
.
.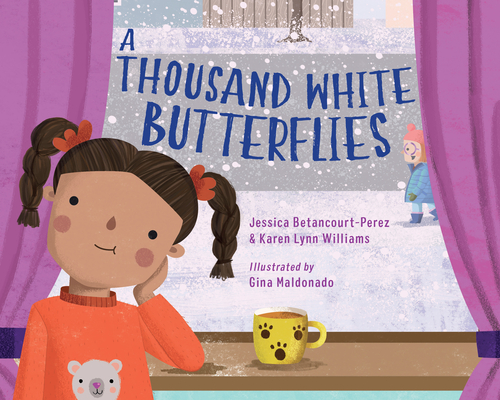 A THOUSAND WHITE BUTTERFLIES by Jessica Betancourt-Perez and Karen Lynn Williams, illustrated by Gina Maldonado (Charlesbridge, January 19, 2021). Picture Book. Isabella has recently arrived from Colombia with her mother and abuela. She misses Papa, who is still in South America. It's her first day of school, her make-new-friends day, but when classes are canceled because of too much snow, Isabella misses warm, green, Colombia more than ever. Then Isabella meets Katie and finds out that making friends in the cold is easier than she thought!
.
.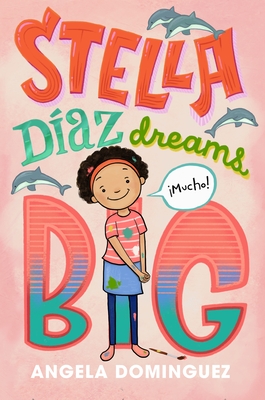 STELLA DÍAZ DREAMS BIG written and illustrated by Angela Dominguez (Roaring Brook Press, January 21, 2021). Chapter Book. Stella is happy as a clam in fourth grade. She's the president of the Sea Musketeers conservation club, she starts taking swim lessons, and she joins a new art club at school. But as her schedule fills up, school gets harder, too. Suddenly the tides have turned, and she is way too busy!
Stella will be in an ocean of trouble if she can't keep her head above water. But with her trusty Sea Musketeers by her side, she hopes to make her big dreams come true!
.
.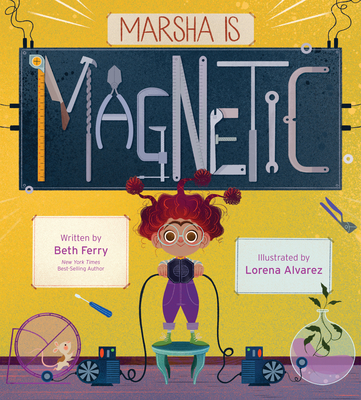 MARSHA IS MAGNETIC by Beth Ferry, illustrated by Lorena Alvarez (HMH Books for Young Readers, January 26, 2021). Picture Book. Marsha is a scientist who has never met a problem she couldn't solve. But when it comes to making friends to invite to her birthday party, she is stumped.

Luckily, Marsha knows the solution to being stumped: the scientific method.

With equal parts creativity, determination, and humor, Marsha sets out to attract as many friends as she can—what could possibly go wrong?
.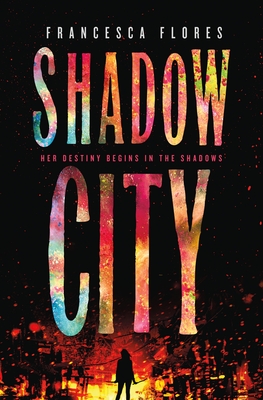 SHADOW CITY by Francesca Flores (Wednesday Books, January 26, 2021). Young Adult. Aina Solís has fought her way to the top of criminal ranks in the city of Kosín by wresting control of an assassin empire owned by her old boss, Kohl. She never has to fear losing her home and returning to life on the streets again—except Kohl, the man who tried to ruin her life, will do anything to get his empire back. Aina sets out to kill him before he can kill her.
But Alsane Bautix, the old army general who was banned from his seat in the government after Aina revealed his corruption, is working to take back power by destroying anyone who stands in his way. With a new civil war on the horizon and all their lives at risk, the only way for Aina to protect her home is to join up with the only other criminal more notorious than her: Kohl himself.
As Bautix's attacks increase, Aina and Kohl work together to stop his incoming weapons shipments and his plans to take back the Tower of Steel. To defeat them both, Aina will resort to betrayal, poison, and a deadly type of magic that hasn't been used in years.
Through narrow alleys, across train rooftops, and deep in the city's tunnels, Aina and Kohl will test each other's strengths and limits, each of them knowing that once Bautix is dead, they'll still have to face each other. If she manages to kill him, she'll finally have the freedom she wants—but it might forever mark her as his shadow in a city where only the strongest survive.
.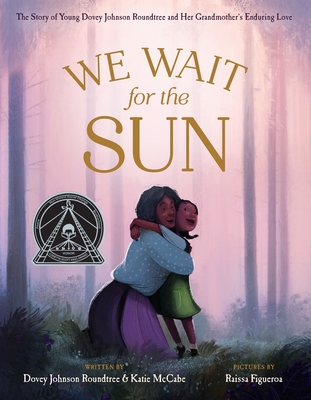 WE WAIT FOR THE SUN by Dovey Johnson Roundtree and Katie McCabe, illustrated by Raissa Figueroa (Roaring Brook Press, January 26, 2021). Picture Book.
.
.
.
.
.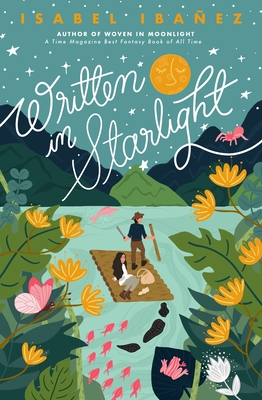 WRITTEN IN STARLIGHT by Isabel Ibañez (Page Street Kids, January 26, 2021). Young Adult. Catalina Quiroga is a condesa without a country. She's lost the Inkasisa throne, the loyalty of her people, and her best friend. Banished to the perilous Yanu Jungle, Catalina knows her chances of survival are slim, but that won't stop her from trying to escape. Her duty is to rule.
While running for her life, Catalina is rescued by Manuel, the son of her former general, who has spent years searching for allies. With his help, Catalina could find the city of gold that's home to the fierce Illari people and strike a deal with them for an army to retake her throne.
But the elusive Illari are fighting a battle of their own—a mysterious blight is corrupting the jungle, laying waste to everything they hold dear. As a seer, Catalina should be able to help, but her ability to read the future in the stars is as feeble as her survival instincts. While on her journey, Catalina must reckon with her duty and her heart to find her true calling, which is key to stopping the corruption before it destroys the jungle completely.
.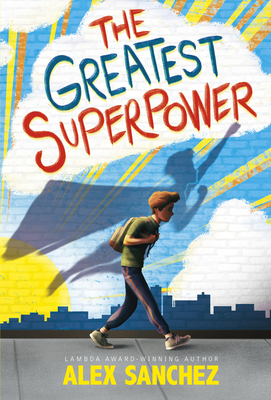 THE GREATEST SUPERPOWER by Alex Sanchez, illustrated by Brann Garvey (Capstone, February 1, 2021). Middle Grade. It's the summer before high school, and thirteen-year-old Jorge Fuerte wants nothing more than to spend his days hanging out with his fellow comic-book-obsessed friends. But then everything changes. His parents announce they're divorcing for a reason Jorge and his twin brother, Cesar, never saw coming–their larger-than-life dad comes out as transgender. Jorge struggles to understand the father he's always admired, but Cesar refuses to have anything to do with him. As Jorge tries to find a way to stay true to the father he loves, a new girl moves into the neighborhood: cool, confident, quirky Zoey. She tames Jorge's unruly terrier and enlists the terrier and Jorge in a dance routine for the back-to-school talent show. As the date of the show draws near, Jorge must face his fears and choose between being loyal to his brother or truthful about his family's secret. Although he's no superhero, Jorge already has the world's greatest superpower–if he decides to use it.
.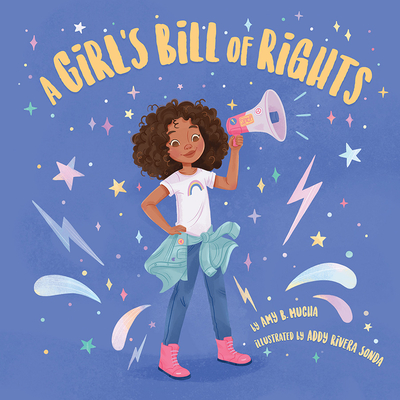 A GIRL'S BILL OF RIGHTS by Amy B, Mucha, illustrated by Addy Rivera Sonda (Beaming Books, February 2, 2021). Picture Book. In a world where little girls must learn to stand tall, A Girl's Bill of Rights boldly declares the rights of every woman and girl: power, confidence, freedom, and consent. A diverse cast of characters stand up for themselves and proudly celebrate the joy and power of being a girl.
.
.
.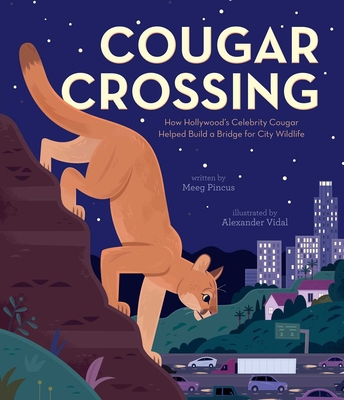 COUGAR CROSSING: How Hollywood's Celebrity Cougar Helped Build a Bridge for City Wildlife by Meeg Pincus, illustrated by Alexander Vidal (Beach Lane Books, February 2, 2021). Picture Book. P-22, the famed "Hollywood Cougar," was born in a national park near Los Angeles, California. When it was time for him to leave home and stake a claim to his own territory, he embarked on a perilous journey—somehow crossing sixteen lanes of the world's worst traffic—to make his home in LA's Griffith Park, overlooking the famed Hollywood sign. But Griffith Park is a tiny territory for a mountain lion, and P-22's life has been filled with struggles.
Residents of Los Angeles have embraced this brave cougar as their own and, along with the scientists monitoring P-22, raised money to build a wildlife bridge across Highway 101 to help cougars and other wildlife safely expand their territories and build new homes—ensuring their survival for years to come.
.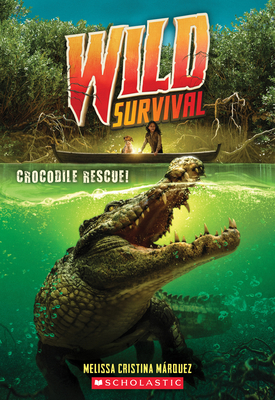 CROCODILE RESCUE: Wild Survival #1 by Melissa Cristina Márquez (Scholastic, February 2, 2021). Middle Grade. Twelve-year-old Adrianna Villalobos and her older brother Feye travel the globe with their parents, the hosts of a suspenseful nature show called "Wild Survival!" The show features daring animal rescues and the work the family does at their animal sanctuary. They've recently gotten an offer to take the show from YouTube to a TV network, and Adrianna is thrilled. So far, she's always been behind the scenes, but now she gets to join the rest of her family onscreen. She can't wait to bring her passion for animals to a wide audience.
Their first stop is the lush mangrove forests of Cuba, where they're going to help rescue an injured crocodile. But things get off to a rocky start when Feye is injured in an accident partially caused by Adrianna. The status of the show is in jeopardy, and Adrianna's parents want her back behind the scenes, or maybe even back at home.
Adrianna is determined to prove herself, and save the show-whatever it takes. Even if that means confronting the legendary Mega Croc of Cuba that's rumored to inhabit the murky waters around their base camp.
.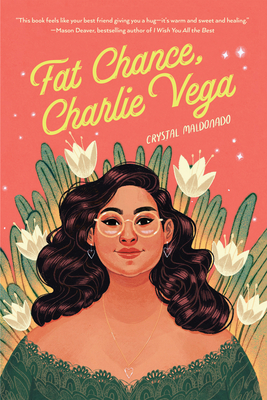 FAT CHANCE, CHARLIE VEGA by Crystal Maldonado (Holiday House, February 2, 2021). Young Adult. Charlie Vega is a lot of things. Smart. Funny. Artistic. Ambitious. Fat.
People sometimes have a problem with that last one. Especially her mom. Charlie wants a good relationship with her body, but it's hard, and her mom leaving a billion weight loss shakes on her dresser doesn't help. The world and everyone in it have ideas about what she should look like: thinner, lighter, slimmer-faced, straighter-haired. Be smaller. Be whiter. Be quieter.
But there's one person who's always in Charlie's corner: her best friend Amelia. Slim. Popular. Athletic. Totally dope. So when Charlie starts a tentative relationship with cute classmate Brian, the first worthwhile guy to notice her, everything is perfect until she learns one thing–he asked Amelia out first. So is she his second choice or what? Does he even really see her? Because it's time people did.
.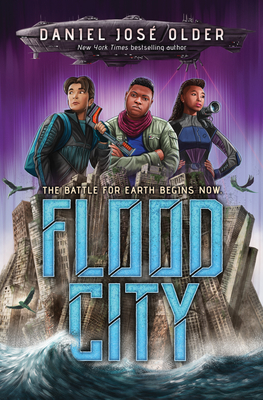 FLOOD CITY by Daniel José Older (Scholastic, February 2, 2021). Middle Grade. Welcome to Flood City, the last inhabitable place left above the waters that cover Earth. It's also the last battleground between the Chemical Barons, who once ruled the planet and now circle overhead in spaceships, desperate to return, and the Star Guard, who have controlled the city for decades.
Born and raised in Flood City, Max doesn't care about being part of either group. All he wants is to play his music with the city band, keep his sister from joining the Star Guard, and be noticed by his crush, the awesome drummer Djinna.
Meanwhile, Ato, a young Chemical Baron, has joined his crew for what was supposed to be a routine surveillance mission, only things go from bad to worse between unexplained iguanagull attacks and the discovery of deadly schemes. Ato's just trying to stay safe, keep his twin brother alive, and not hurt anyone. So when his commander prepares to wipe out Flood City completely, Ato must decide how far he'll go.
As Max's and Ato's paths collide, it changes everything. Because they might be able to stop a coming war. But can two enemies work together to save Earth?
.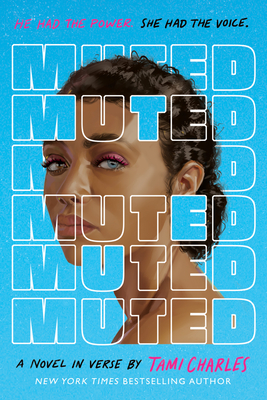 MUTED by Tami Charles (Scholastic Press, February 2, 2021). Young Adult. For seventeen-year-old Denver, music is everything. Writing, performing, and her ultimate goal: escaping her very small, very white hometown.
So Denver is more than ready on the day she and her best friends Dali and Shak sing their way into the orbit of the biggest R&B star in the world, Sean "Mercury" Ellis. Merc gives them everything: parties, perks, wild nights — plus hours and hours in the recording studio. Even the painful sacrifices and the lies the girls have to tell are all worth it.
Until they're not.
Denver begins to realize that she's trapped in Merc's world, struggling to hold on to her own voice. As the dream turns into a nightmare, she must make a choice: lose her big break, or get broken.
.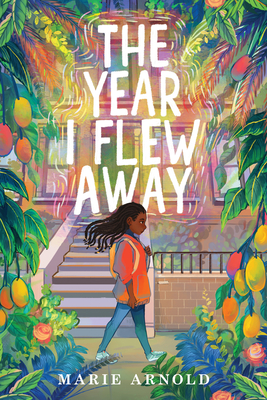 THE YEAR I FLEW AWAY by Marie Arnold (Versify, February 2, 2021). Middle Grade. It's 1985 and ten-year-old Gabrielle is excited to be moving from Haiti to America. Unfortunately, her parents won't be able to join her yet and she'll be living in a place called Brooklyn, New York, with relatives she has never met. She promises her parents that she will behave, but life proves to be difficult in the United States, from learning the language to always feeling like she doesn't fit in to being bullied. So when a witch offers her a chance to speak English perfectly and be "American," she makes the deal. But soon she realizes how much she has given up by trying to fit in and, along with her two new friends (one of them a talking rat), takes on the witch in an epic battle to try to reverse the spell.
.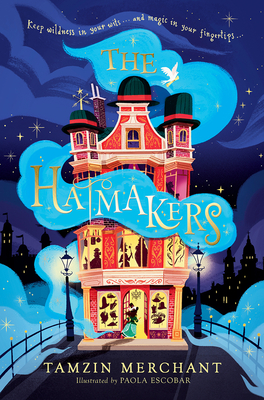 THE HATMAKERS by Tamzin Merchant, illustrated by Paola Escobar (Norton Young Readers, February 2, 2021). Middle Grade. When Cordelia Hatmaker's beloved father fails to return from an ingredient-hunting expedition, Cordelia is the only member of the family who knows in her heart that he can't be gone for good. Her grief-stricken aunt and uncle forge ahead to continue the work of their guild and to fulfill a crucial order from the King for a magical Peace Hat. But the enchantments woven into the carefully crafted goods of the Hatmaker, Bootmaker, Cloakmaker, Watchmaker, and Glovemaker guilds begin causing sudden inducements of rage and chaos. As war looms and the Peace objects backfire, Cordelia must find out who is using the Makers' creations for dark purposes and uncover the truth about her father's disappearance.
.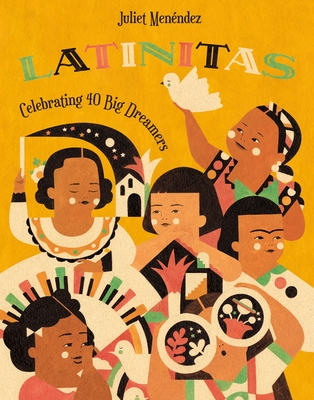 LATINITAS: Celebrating 40 Big Dreamers by written and illustrated by Juliet Menéndez (Henry Holt and Co. BYR, February 23, 2021). Picture Book. Discover how 40 influential Latinas became the women we celebrate today! In this collection of short biographies from all over Latin America and across the United States, Juliet Menéndez explores the first small steps that set the Latinitas off on their journeys. Spanish edition coming August 31, 2021.
From Supreme Court Justice Sonia Sotomayor to singer Selena Quintanilla to NASA's first virtual reality engineer, Evelyn Miralles, this is a book for aspiring artists, scientists, activists, and more. These women followed their dreams—and just might encourage you to follow yours!
The book features Sor Juana Inés de la Cruz, Juana Azurduy de Padilla, Policarpa Salavarrieta, Rosa Peña de González, Teresa Carreño, Zelia Nuttall, Antonia Navarro, Matilde Hidalgo, Gabriela Mistral, Juana de Ibarbourou, Pura Belpré, Gumercinda Páez, Frida Kahlo, Julia de Burgos, Chavela Vargas, Alicia Alonso, Victoria Santa Cruz, Claribel Alegría, Celia Cruz, Dolores Huerta, Rita Moreno, Maria Auxiliadora da Silva, Mercedes Sosa, Isabel Allende, Susana Torre, Julia Alvarez, Sandra Cisneros, Sonia Sotomayor, Rigoberta Menchú Tum, Mercedes Doretti, Sonia Pierre, Justa Canaviri, Evelyn Miralles, Selena Quintanilla, Berta Cáceres, Serena Auñón, Wanda Díaz-Merced, Marta Vieira da Silva, Alexandria Ocasio-Cortez, and Laurie Hernandez.
.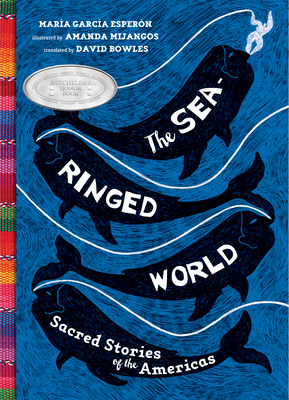 THE SEA-RINGED WORLD: Sacred Stories of the Americas by Maria Garcia Esperon, illustrated by Amanda Mijangos, translated by David Bowles (Levine Querido, February 23, 2021). Middle Grade. Fifteen thousand years before Europeans stepped foot in the Americas, people had already spread from tip to tip and coast to coast. Like all humans, these Native Americans sought to understand their place in the universe, the nature of their relationship with the divine, and the origin of the world into which their ancestors had emerged. The answers lay in their sacred stories.
.
.
.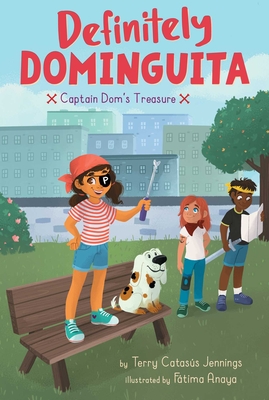 DEFINITELY DOMINGUITA: Captain Dom's Treasure by Terry Castasús, illustrated by Fatima Anaya (Aladdin, March 2, 2021). Chapter Book. When Dominguita finds an old map in the back of an even older book in her beloved library, she is excited to see a telltale X marking an unknown place. Everyone knows that X marks the spot for treasure—and Dom knows that means a new adventure for her, Pancho, and Steph!
But everyone seems to think that the map, while fun, probably isn't real. Dom is determined to prove them wrong. And as the trio starts to uncover the mystery of the map, they realize that it has closer ties to the community they love than they could have imagined.
.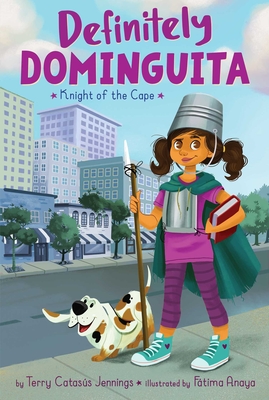 DEFINITELY DOMINGUITA: Knight of the Cape by Terry Castasús, illustrated by Fatima Anaya (Aladdin, March 2, 2021). Chapter Book. All Dominguita wants to do is read. Especially the books in Spanish that Abuela gave to her just before she moved away. They were classics that Abuela and Dominguita read together, classics her abuela brought with her all the way from Cuba when she was a young girl. It helps Dominguita feel like Abuela's still there with her.
One of her favorites, Don Quixote, tells of a brave knight errant who tries to do good deeds. Dominguita decides that she, too, will become a knight and do good deeds around her community, creating a grand adventure for her to share with her abuela. And when the class bully tells Dominguita that girls can't be knights, Dom is determined to prove him wrong. With a team of new friends, can Dominguita learn how to be the hero of her own story?
.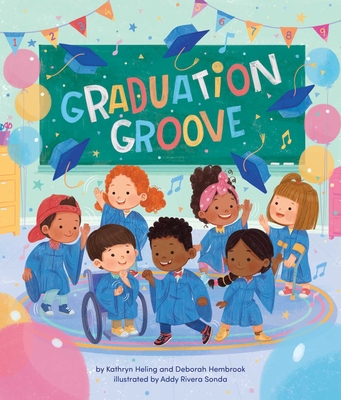 GRADUATION GROOVE by Kathryn Heling and Deborah Hembrook, illustrated by Addy Rivera Sonda (little bee books, March 2, 2021). Picture Book. It's time to graduate from kindergarten! This book celebrates all of the things that make kindergarten great. From classmates to projects, teachers to pets, kindergarten is full of amazing experiences. Graduating from kindergarten and starting first grade is an important milestone in every kid's life. Whether you're excited or nervous, this book is perfect for your special day and will help you dance to first grade!
.
.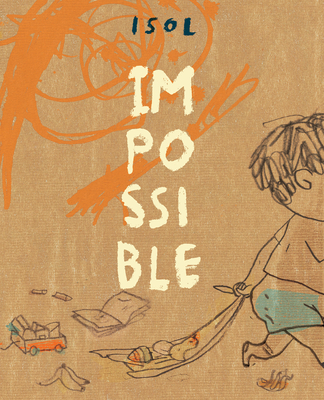 IMPOSSIBLE by Isol, translated by Elisa Amado (Groundwood Books, March 2, 2021). Picture Book. Toribio is two years old and his parents love him very much, but some days, taking care of him feels like an impossible task. He won't sleep, makes a fuss when eating, splashes his bath water everywhere, and refuses to use his potty. At the end of the day, Toribio's parents are exhausted. So when they see an ad for a specialist who can solve any type of problem, his desperate parents make an appointment right away. Mrs. Meridien's methods deliver overnight results, but her solution isn't quite what they had in mind.
.
.
INFINITY REAPER by Adam Silvera (Quill Tree Books, March 2, 2021) Young Adult. Emil and Brighton Rey defied the odds. They beat the Blood Casters and escaped with their lives–or so they thought. When Brighton drank the Reaper's Blood, he believed it would make him invincible, but instead the potion is killing him.
In Emil's race to find an antidote that will not only save his brother but also rid him of his own unwanted phoenix powers, he will have to dig deep into the very past lives he's trying to outrun. Though he needs the help of the Spell Walkers now more than ever, their ranks are fracturing, with Maribelle's thirst for revenge sending her down a dangerous path.
Meanwhile, Ness is being abused by Senator Iron for political gain, his rare shifting ability making him a dangerous weapon. As much as Ness longs to send Emil a signal, he knows the best way to keep Emil safe from his corrupt father is to keep him at a distance.
The battle for peace is playing out like an intricate game of chess, and as the pieces on the board move into place, Emil starts to realize that he may have been competing against the wrong enemy all along.
.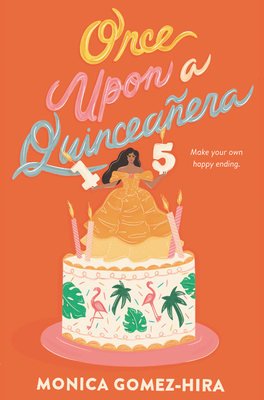 ONCE UPON A QUINCEAÑERA by Monica Gomez Hira (HarperTeen, March 2, 2021). Young Adult. Carmen Aguilar just wants to make her happily ever after come true. Except apparently "happily ever after" for Carmen involves being stuck in an unpaid summer internship. Now she has to perform as a party princess! In a ball gown. During the summer. In Miami.
Fine. Except that's only the first misfortune in what's turning out to be a summer of Utter Disaster.
But if Carmen can manage dancing in the blistering heat, fending off an oh-so-unfortunately attractive ex, and stopping her spoiled cousin from ruining her own quinceañera—Carmen might just get that happily ever after—after all.
.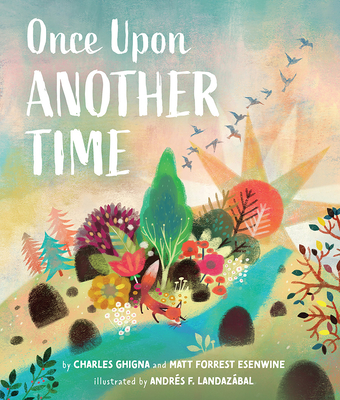 ONCE UPON ANOTHER TIME by Matt Forrest Esenwine and Charles Ghigna, illustrated by Andres F. Landazabal (Beaming Books, March 2, 2021). Picture Book. With sweeping landscapes and up-close details of the natural world, Once Upon Another Time takes readers through a lyrical exploration of the world as it was before humans made their mark. Contrasting the past with the present, this expansive picture book serves as a warm invitation for children–and all people–to appreciate, explore, and protect the magic and wonder of this planet we call home.
.
.
.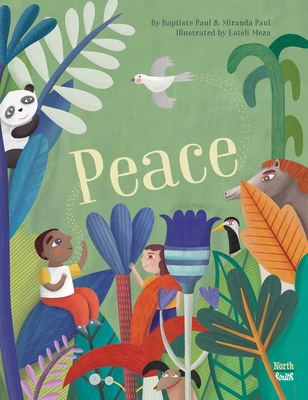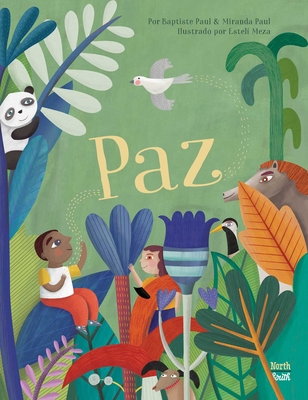 PEACE by Miranda Paul and Baptiste Paul, illustrated by Estelí Meza (NorthSouth Books, March 2, 2021). Picture Book. Peace is on purpose. Peace is a choice. Peace lets the smallest of us have a voice. From a hello and pronouncing your friend's name correctly to giving more than you take and saying I'm sorry, this simple concept book explores definitions of peace and actions small and big that foster it. Simultaneously published in Spanish.
.
.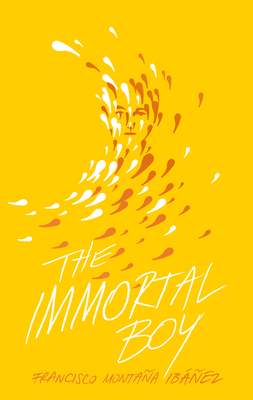 THE IMMORTAL BOY by Francisco Montaña Ibáñez, translated by David Bowles (Levine Querido, March 9, 2021). Two intertwining stories of Bogotá. One, a family of five children, left to live on their own. The other, a girl in an orphanage who will do anything to befriend the mysterious Immortal Boy. How they weave together will never leave you. Presented in English and Spanish.
.
.
.
.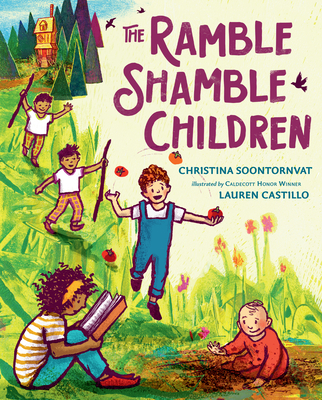 THE RAMBLE SHAMBLE CHILDREN by Christine Soontornvat, illustrated by Lauren Castillo (Nancy Paulsen Books, March 9, 2021). Picture Book. Merra, Locky, Roozle, Finn, and little Jory love their ramble shamble house. It's a lot of work taking care of the garden, the chickens, and themselves, but they all pitch in to make it easier–even Jory, who looks after the mud puddles. When they come across a picture of a "proper" house in a book, they start wondering if their own home is good enough. So they get to work "propering up" the garden, the chickens, and even the mud puddles. But the results aren't exactly what they expected, and when their now-proper household's youngest member goes missing, they realize that their ramble shamble home might be just right for their family, after all.
.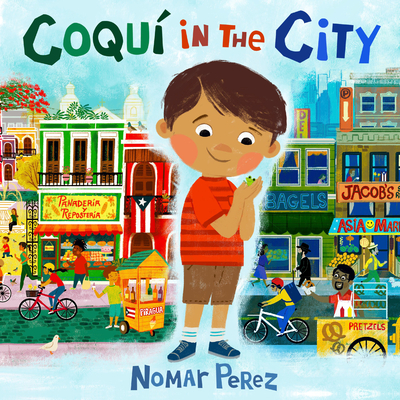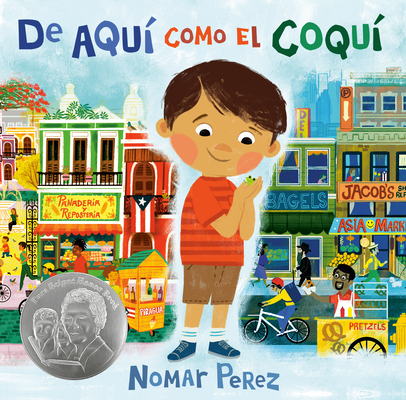 COQUI IN THE CITY written and illustrated by Nomar Perez (Dial Books, March 16, 2021). Picture Book. Miguel's pet frog, Coquí, is always with him: as he greets his neighbors in San Juan, buys quesitos from the panadería, and listens to his abuelo's story about meeting baseball legend Roberto Clemente. Then Miguel learns that he and his parents are moving to the U.S. mainland, which means leaving his beloved grandparents, home in Puerto Rico, and even Coquí behind. Life in New York City is overwhelming, with unfamiliar buildings, foods, and people. But when he and Mamá go exploring, they find a few familiar sights that remind them of home, and Miguel realizes there might be a way to keep a little bit of Puerto Rico with him–including the love he has for Coquí–wherever he goes.
.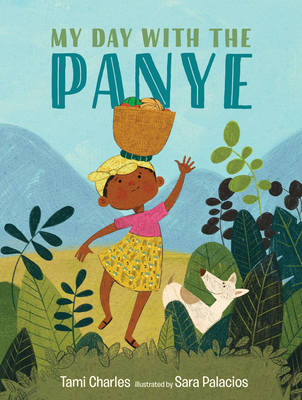 MY DAY WITH THE PANYE by Tami Charles, illustrated by Sara Palacios (Candlewick, March 16, 2021). Picture Book. In the hills above Port-au-Prince, a young girl named Fallon wants more than anything to carry a large woven basket to the market, just like her Manman. As she watches her mother wrap her hair in a mouchwa, Fallon tries to twist her own braids into a scarf and balance the empty panye atop her head, but realizes it's much harder than she thought. BOOM! Is she ready after all?
.
.
.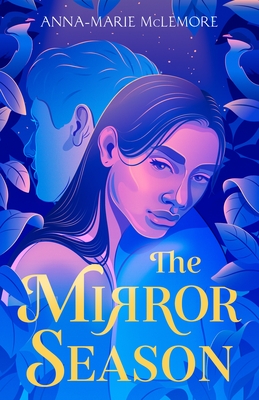 THE MIRROR SEASON by Anna-Marie McLemore (Feiwel & Friends, March 16, 2021). Young Adult. Graciela Cristales' whole world changes after she and a boy she barely knows are assaulted at the same party. She loses her gift for making enchanted pan dulce. Neighborhood trees vanish overnight, while mirrored glass appears, bringing reckless magic with it. And Ciela is haunted by what happened to her, and what happened to the boy whose name she never learned.
But when the boy, Lock, shows up at Ciela's school, he has no memory of that night, and no clue that a single piece of mirrored glass is taking his life apart. Ciela decides to help him, which means hiding the truth about that night. Because Ciela knows who assaulted her, and him. And she knows that her survival, and his, depend on no one finding out what really happened.
.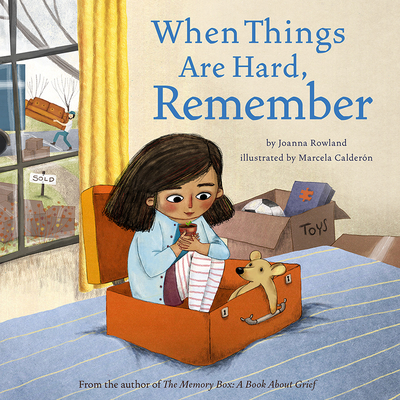 WHEN THINGS ARE HARD, REMEMBER by Joanna Rowland, illustrated by Marcela Calderon (Beaming Books, March 16, 2021). Picture Book. A seed falls to the ground. A child moves away from home. Can life bloom in a new place? Joanna Rowland explores what it means to have hope–hope that things will get better, hope that you are cared for even when things are hard, and hope that new growth is waiting to burst forth, just around the corner.
.
.
.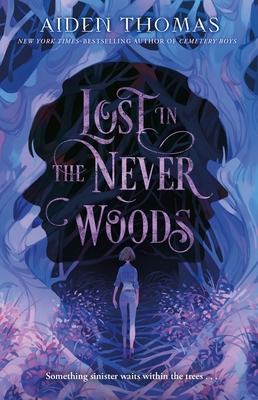 LOST IN THE NEVER WOODS by Aiden Thomas (Swoon Reads, March 23, 2021). Young Adult. It's been five years since Wendy and her two brothers went missing in the woods, but when the town's children start to disappear, the questions surrounding her brothers' mysterious circumstances are brought back into the light. Attempting to flee her past, Wendy almost runs over an unconscious boy lying in the middle of the road.

Peter, a boy she thought lived only in her stories, asks for Wendy's help to rescue the missing kids. But, in order to find them, Wendy must confront what's waiting for her in the woods.
.
.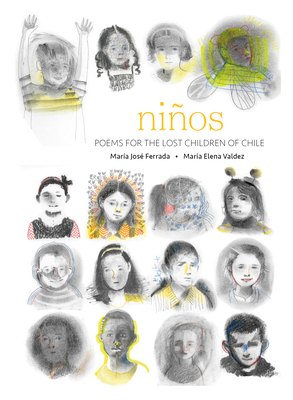 NIÑOS: POEMS FOR THE LOST CHILDREN OF CHILE by María José Ferrada, illustrated by María Elena Valdez, translated by Lawrence Schimel (Eerdmans, March 23, 2021). Picture Book. On September 11, 1973, a military coup plunged Chile into seventeen long years of dictatorial rule. Only the return of democracy could reveal the full horrors of Augusto Pinochet's regime: 3,197 people dead or disappeared—including thirty-four children under the age of fourteen.
This book is a stirring memorial to those victims and to the cost of extremism. Thirty-four poems—one for each child lost—consider the diverse hopes of these fragile young lives. From Alicia to Jaime, Héctor to Paola, Soledad to Rafael, they were brave and creative, thoughtful and strong. In these pages, some children watch for the changing seasons. Some listen for new sounds on rainy afternoons. And some can't wait for their next birthday.
.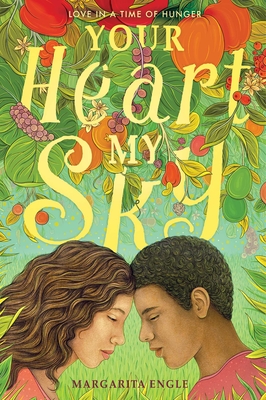 YOUR HEART, MY SKY: Love in a Time of Hunger by Margarita Engle (Atheneum Books for Young Readers, March 23, 2021). Young Adult. The people of Cuba are living in el período especial en tiempos de paz—the special period in times of peace. That's what the government insists that this era must be called, but the reality behind these words is starvation.
Liana is struggling to find enough to eat. Yet hunger has also made her brave: she finds the courage to skip a summer of so-called volunteer farm labor, even though she risks government retribution. Nearby, a quiet, handsome boy named Amado also refuses to comply, so he wanders alone, trying to discover rare sources of food.
A chance encounter with an enigmatic dog brings Liana and Amado together. United in hope and hunger, they soon discover that their feelings for each other run deep. Love can feed their souls and hearts—but is it enough to withstand el período especial?
.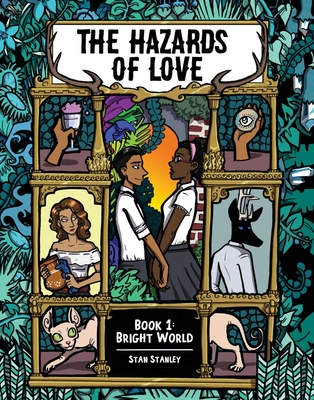 THE HAZARDS OF LOVE VOL. 1 by Stan Stanley (Oni Press, March 30, 2021). YA Graphic Novel. Amparo's deal with the talking cat was simple: a drop of blood and Amparo's name to become a better person. Their mother and abuela would never worry about them again, and they'd finally be worthy of dating straight-A student Iolanthe. But when the cat steals their body, becoming the better person they were promised, Amparo's spirit is imprisoned in a land of terrifying, flesh-hungry creatures known as Bright World.
With cruel and manipulative masters and a society that feeds on memories, Amparo must use their cleverness to escape, without turning into a monster like the rest. On "the other side," Iolanthe begins to suspect the new Amparo has a secret, and after the cat in disguise vanishes, she's left searching for answers with a no-nonsense medium from the lesbian mafia and the only person who might know the truth about Bright World.
.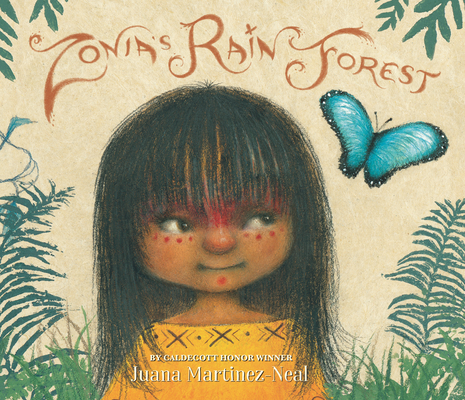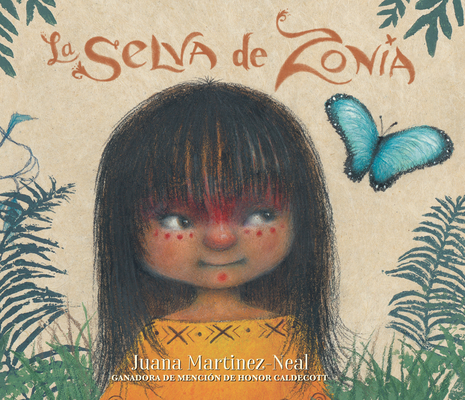 ZONIA'S RAIN FOREST/ La selva de Zonia written and illustrated by Juana Martinez-Neal (Candlewick, March 30, 2021). Picture Book. Zonia's home is the Amazon rain forest, where it is always green and full of life. Every morning, the rain forest calls to Zonia, and every morning, she answers. She visits the sloth family, greets the giant anteater, and runs with the speedy jaguar. But one morning, the rain forest calls to her in a troubled voice. How will Zonia answer? Back matter includes a translation of the story in Asháninka, information on the Asháninka community, and resources on the Amazon rain forest and its wildlife.
.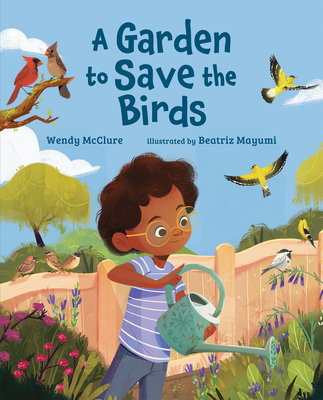 A GARDEN TO SAVE THE BIRDS by Wendy McClure, illustrated by Beatriz Mayumi (Albert Whitman & Co., April 1, 2021). Picture Book. When a bird flies into their window by accident, Callum and his sister, Emmy, learn that from the outside, the glass looks just like the sky. They also learn that the United States has lost a lot of birds in recent years–and that there are lots of things their family can do to help. First, they set out feeders and make the windows safe. Then, for the winter, they build a little shelter and put out a heated birdbath. By springtime, all kinds of birds are visiting their yard. But with such a big problem, is there more they can do to make a difference?
.
.
ALL YOU CAN IMAGINE written and illustrated by Bernardo Marçolla (Free Spirit Publishing, April 6, 2021). Picture Book. Where can imagination take you? All You Can Imagine encourages readers to open their hearts, minds, and eyes to the world around them to let imagination in, foster connections, and explore all the possibilities of the universe.
Imagination and creativity give us the power to connect to ourselves, to others, and to the world around us. All You Can Imagine helps children embrace and expand their ideas and imagination, whether these ideas arrive slowly, piece by piece, or suddenly, like a bird taking flight. Imaginative play is an integral foundation for social, emotional, and academic development, so fill an entire day with the power of imagination and all the ways it can be shared and expressed.
.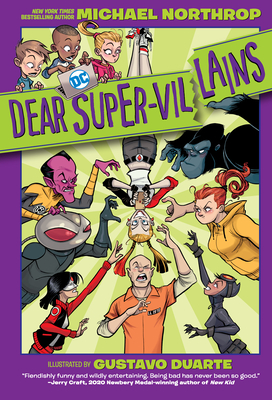 DEAR SUPER-VILLAINS by Michael Northrop, illustrated by Gustavo Duarte (DC Comics, April 6, 2021). How did Gorilla Grodd get so smart? Did Harley Quinn ever try a career in comedy? Why does Catwoman always lose to Batman?
Each chapter highlights members of the Legion of Doom in a sympathetic way that is relatable to kids. But look closely and you may notice the baddies are up to something big! Will the Justice League show up in time to stop them? You'll have to write in to the Tip-line of Evil to find out!
.
.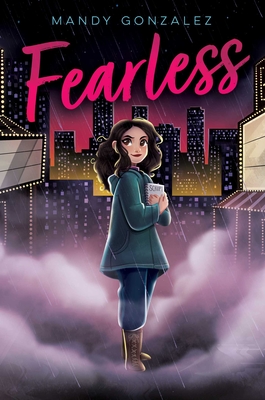 FEARLESS by Mandy Gonzalez (Aladdin, April 6, 2021). Middle Grade. The Ethel Merman Theater is cursed. No one is sure how or why, but the evidence speaks for itself. Show after show has flopped and the theater is about to close. Enter twelve-year-old Monica Garcia, who has been cast to star in a Broadway musical revival of The Goonies, the theater's last chance to produce a hit before it shutters its doors for good.
The kids in the cast each have their own reasons for wanting to make the show a success, and all eyes in the theater world are on them. Will this show finally break the curse of the Ethel? The kids aren't quite sure if the curse is even real, but when their first performance doesn't quite go as planned, it certainly feels that way.
Then they realize the ghost light—the light that is always kept on at every theater in order to appease the ghosts—wasn't lit! When the kids rush to flick the switch back on, they find themselves locked in the theater—but that's the least of their problems when the ghost of the Ethel makes her debut appearance!
Can the cast overcome their fears and reverse the ghost's curse before opening night so they can save the show—and their dreams?
.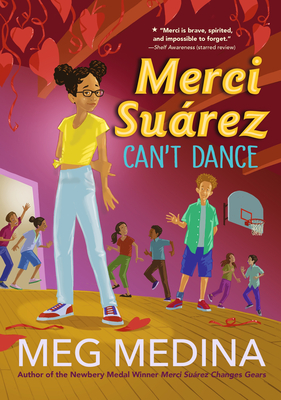 MERCI SUÁREZ CAN'T DANCE by Meg Medina (Candlewick, April 6, 2021). Middle Grade. Seventh grade is going to be a real trial for Merci Suárez. For science she's got no-nonsense Mr. Ellis, who expects her to be a smart as her brother, Roli. She's been assigned to co-manage the tiny school store with Wilson Bellevue, a boy she barely knows, but whom she might actually like. And she's tangling again with classmate Edna Santos, who is bossier and more obnoxious than ever now that she is in charge of the annual Heart Ball.
One thing is for sure, though: Merci Suárez can't dance—not at the Heart Ball or anywhere else. Dancing makes her almost as queasy as love does, especially now that Tía Inés, her merengue-teaching aunt, has a new man in her life. Unfortunately, Merci can't seem to avoid love or dance for very long. She used to talk about everything with her grandfather, Lolo, but with his Alzheimer's getting worse each day, whom can she trust to help her make sense of all the new things happening in her life?
.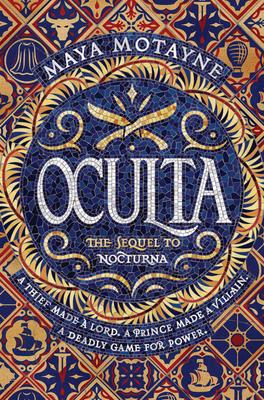 OCULTA by Maya Motayne (Balzer + Bray, April 6, 2021). Young Adult. After joining forces to save Castallan from an ancient magical evil, Alfie and Finn haven't seen each other in months. Alfie is finally stepping up to his role as heir and preparing for an International Peace Summit, while Finn is traveling and reveling in her newfound freedom from Ignacio.
That is, until she's unexpectedly installed as the new leader of one of Castallan's powerful crime syndicates.
Just when Finn finds herself back in San Cristobal, Alfie's plans are also derailed. The mysterious organization responsible for his brother's murder, has resurfaced—and their newest target is the summit. And when these events converge, Finn and Alfie are once again forced to work together to follow the assassins' trail and preserve Castallan's hopes for peace with Englass.
But will they be able to stop these sinister foes before a new war threatens their kingdom?
.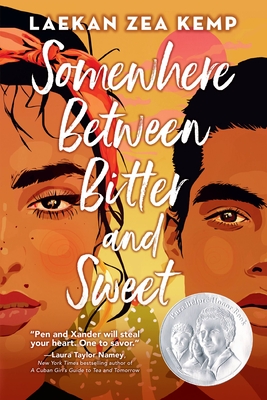 SOMEWHERE BETWEEN BITTER AND SWEET by Laekan Zea Kemp (Little Brown Young Readers, April 6, 2021). Young Adult. Penelope Prado has always dreamed of opening her own pastelería next to her father's restaurant, Nacho's Tacos. But her mom and dad have different plans-leaving Pen to choose between disappointing her traditional Mexican American parents or following her own path. When she confesses a secret she's been keeping, her world is sent into a tailspin. But then she meets a cute new hire at Nacho's who sees through her hard exterior and asks the questions she's been too afraid to ask herself.
Xander Amaro has been searching for home since he was a little boy. For him, a job at Nacho's is an opportunity for just that–a chance at a normal life, to settle in at his abuelo's, and to find the father who left him behind. But when both the restaurant and Xander's immigrant status are threatened, he will do whatever it takes to protect his newfound family and himself.
Together, Pen and Xander must navigate first love and discovering where they belong in order to save the place they all call home.
.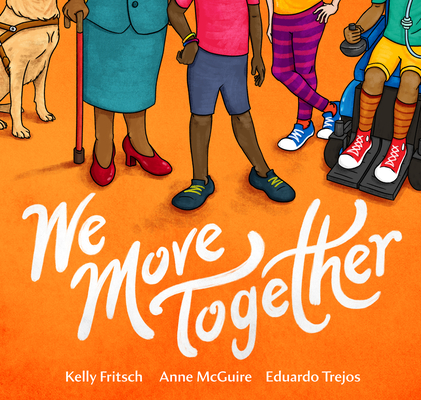 WE MOVE TOGETHER by Kelly Fritsch and Anne McGuire, illustrated by Eduardo Trejos (AK Press, April 6, 2021). Picture Book. A bold and colorful exploration of all the ways that people navigate through the spaces around them and a celebration of the relationships we build along the way. We Move Together follows a mixed-ability group of kids as they creatively negotiate everyday barriers and find joy and connection in disability culture and community.
.
.
.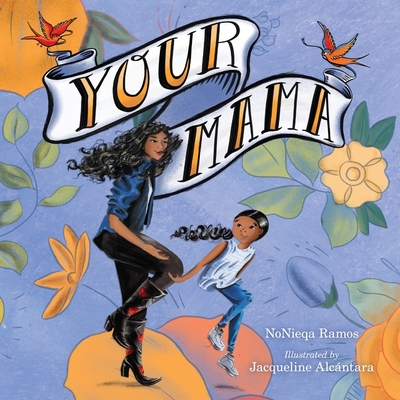 YOUR MAMA by NoNieqa Ramos, illustrated by Jacqueline Alcántara (Versify, April 6, 2021). Picture Book. A sweet twist on the age-old "yo mama" joke, celebrating fierce moms everywhere. Yo' mama so sweet, she could be a bakery. She dresses so fine, she could have a clothing line. And, even when you mess up, she's so forgiving, she lets you keep on living. Your Mama twists an old joke into a point of pride that honors the love, hard work, and dedication of mamas everywhere.
.
.
.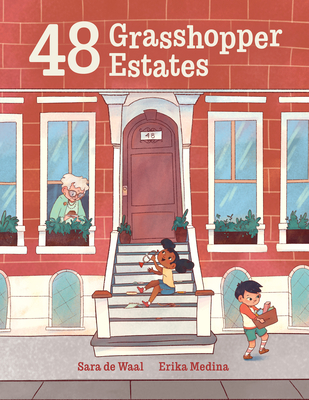 48 GRASSHOPPER ESTATES by Sara de Wall, illustrated by Erika Medina (Annick Press, April 13, 2021). Picture Book. Whether it's a supersonic sandwich maker or a twelve-tailed dragon, Sicily Bridges can make almost anything from materials she finds around her apartment complex. But when it comes to making friends, Sicily has yet to find the perfect fit.
.
.
.
.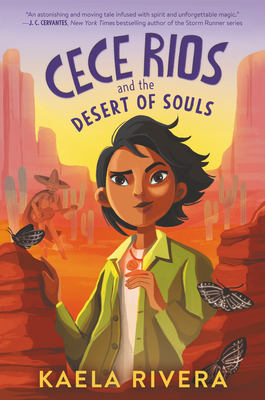 CECE RIOS AND THE DESERT OF SOULS by Kaela Rivera (HarperChildren's, April 13, 2021). Middle Grade. Living in the remote town of Tierra del Sol is dangerous, especially in the criatura months, when powerful spirits roam the desert and threaten humankind. But Cecelia Rios has always believed there was more to the criaturas, much to her family's disapproval. After all, only brujas—humans who capture and control criaturas—consort with the spirits, and brujeria is a terrible crime.
When her older sister, Juana, is kidnapped by El Sombrerón, a powerful dark criatura, Cece is determined to bring Juana back. To get into Devil's Alley, though, she'll have to become a bruja herself—while hiding her quest from her parents, her town, and the other brujas. Thankfully, the legendary criatura Coyote has a soft spot for humans and agrees to help her on her journey.
With him at her side, Cece sets out to reunite her family—and maybe even change what it means to be a bruja along the way.
.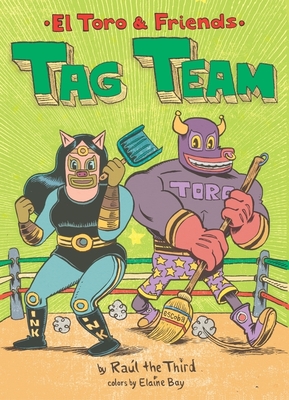 TAG TEAM: El Toro and Friends by Raúl the Third (Versify, April 13, 2021). Early Reader. After last night's match, the stadium is a mess! There is so much work to be done and Mexican wrestling star El Toro feels overwhelmed. Enter . . . La Oink Oink!
With the collaborative spirit they have in the ring, El Toro and La Oink Oink tackle the cleaning up together. La Oink Oink sweeps and El Toro picks up the trash. La Oink Oink washes the dishes, and El Toro dries them. Together, an insurmountable mountain of chores becomes a series of fun tasks for these two wrestling friends!
.
.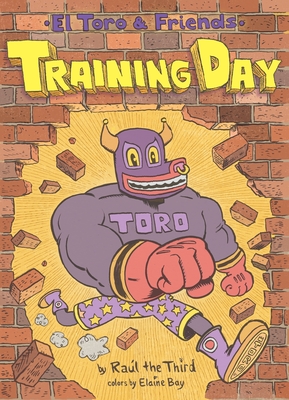 TRAINING DAY: El Toro and Friends by Raúl the Third (Versify, April 13, 2021). Early Reader. Task #1: Getting out of bed. Usually that's not so hard, but being the champion luchador isn't easy. Today, El Toro is feeling uninspired. But his coach, Kooky Dooky, knows that practice makes better and it's important for El Toro to stay in shape and keep training!
.
.
.
.
THE MARY SHELLEY CLUB by Goldy Moldavsky (Henry Holt and Co. BYR, April 13, 2021). Young Adult. When it comes to horror movies, the rules are clear: Avoid abandoned buildings, warehouses, and cabins at all times; Stay together: don't split up, not even just to "check something out"; If there's a murderer on the loose, do not make out with anyone.
If only surviving in real life were this easy.
New girl Rachel Chavez turns to horror movies for comfort, preferring stabby serial killers and homicidal dolls to the bored rich kids of Manhattan Prep…and to certain memories she'd preferred to keep buried.
Then Rachel is recruited by the Mary Shelley Club, a mysterious society of students who orchestrate Fear Tests, elaborate pranks inspired by urban legends and movie tropes. At first, Rachel embraces the power that comes with reckless pranking. But as the Fear Tests escalate, the competition turns deadly, and it's clear Rachel is playing a game she can't afford to lose.
.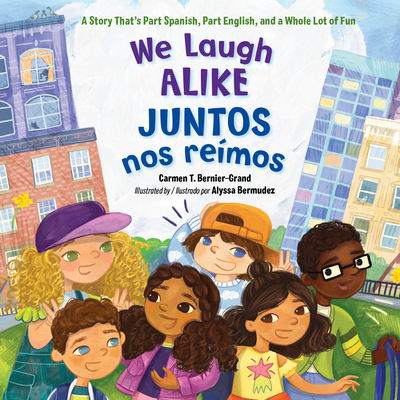 WE LAUGH ALIKE/ JUNTOS NOS REÍMOS by Carmen T. Bernier, illustrated by Alyssa Bermudez (Charlesbridge, April 13, 2021). Picture Book. Three kids are playing at the park when three more arrive. The groups can't understand each other because one trio speaks only English and the other only Spanish. But they can express similar thoughts in their own languages. Aquí interactúan el inglés y el español. Can they find a way to play? Of course they can! By watching each other, both groups learn that they are more alike than different and end up discovering new words and making new friends.
.
.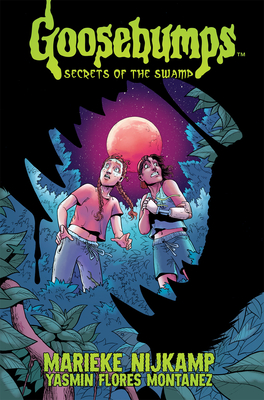 GOOSEBUMPS: Secrets of the Swamp by Marieke Nijkamp, illustrated by Yasmin Florez Montanez (IDW Publishing, April 20, 2021). Graphic Novel. When twelve-year-old Blake is shipped away to stay with her weird aunt in Fever Swamp for the summer, she expects her weeks to be filled with video games, mosquito bites, and a whole lot of nothing. Instead, she finds herself in a spooky turf war between wolf hunters and werewolves!
Blake's never let anything–including her prosthetic hand–slow her down or stop her from crushing her opponents in a game of Lore Hunter, but real-life monsters on all sides take danger and fear to a whole new level. Blake will need to use all of her gaming skills to escape in this all-ages scarefest.
.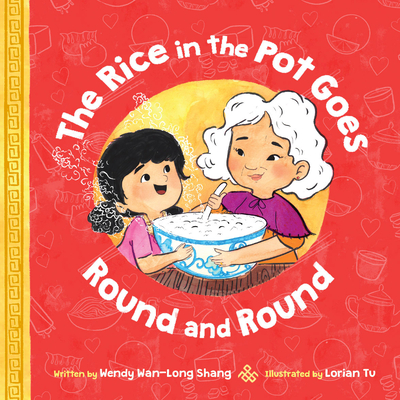 THE RICE IN THE POT GOES ROUND AND ROUND by Wendy Wan-Long Shang, illustrated by Lorian Tu (Orchard Books, April 20, 2021). Picture Book. Sing along to this delicious twist on "The Wheels on the Bus" and celebrate the food, laughter, and love of a multigenerational family meal! At the table where this family gathers, they share food, laughter, and, most of all, love. Readers of all ages are sure to delight in this joyful, expressive sing-along, slurping noodles, squishing tofu, and tapping chopsticks as they sing along to this familiar tune.
.
.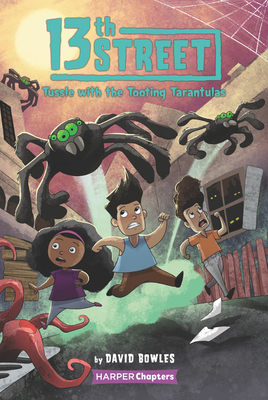 13th STREET #5: Tussle with the Tooting Tarantulas by David Bowles, illustrated by Shane Clester (HarperCHapters, April 27, 2021). Chapter Book. Malia, Dante, and Ivan are ready to take on the evil forces controlling 13th Street. But then Ivan is kidnapped by giant—and stinky!—spiders. Can Malia and Dante save him from their sticky webs?
.
.
.
.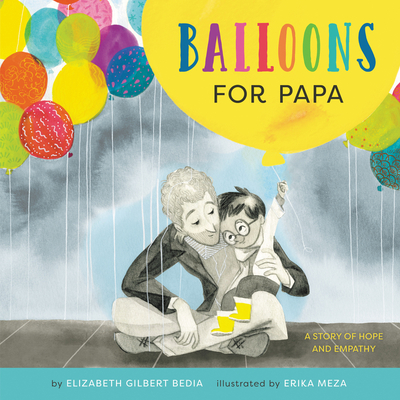 BALLONS FOR PAPA by Elizabeth Gilbert Bedia, illustrated by Erika Meza (HarperCollins, April 27, 2021). Picture Book. Arthur's gloomy father rushes him through the park every morning, through gray and rainy weather. Arthur just wants a bright balloon from the park's vendor, but Papa always says no. One morning, the balloons magically appear at their doorstep, and Arthur figures out the perfect way to bring the sunshine out—and Papa's smile back—even if only for a few moments.
.
.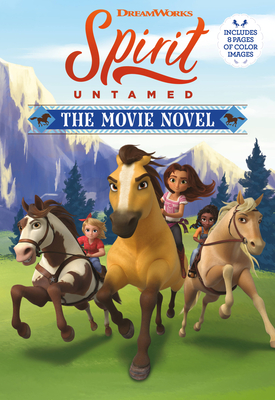 SPIRIT UNTAMED: THE MOVIE NOVEL by Claudia Guadalupe Martinez (Little, Brown Books for Young Readers, April 27, 2021). Middle Grade. Lucky Prescott never really knew her late mother, Milagro Navarro, a fearless horse-riding stunt performer. Like her mother, Lucky isn't exactly a fan of rules and restrictions. When her aunt Cora moves them from their East Coast city to live in Miradero with Lucky's father, Lucky is decidedly unimpressed with the sleepy little town. She has a change of heart when she meets Spirit, a wild Mustang who shares her independent streak, and befriends two local horseback riders, Abigail Stone and Pru Granger. When a heartless horse wrangler plots to capture Spirit and his herd and auction them off to a life of captivity and hard labor, Lucky enlists her new friends and bravely embarks on the adventure of a lifetime to rescue the horse who has given her freedom, a sense of purpose, and who has helped Lucky discover a connection to her mother's legacy.
.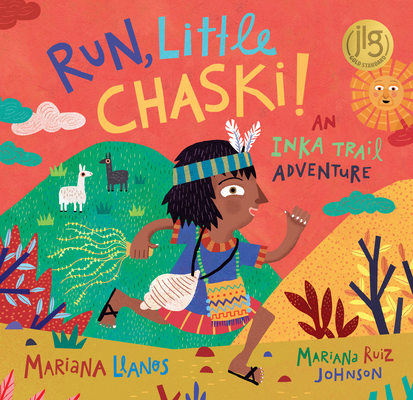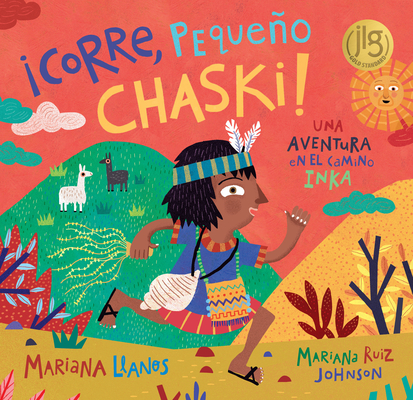 RUN LITTLE CHASKI: AN INKA TRAIL ADVENTURE by Mariana Llanos, illustrated by Mariana Ruiz Johnson (Barefoot Books, May 1, 2020). Picture Book. The book will also be released in Spanish: Corre Pequeño Chaski: Una aventura en el Camino Inka.
.
.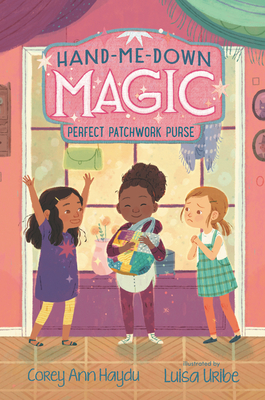 HAND-ME-DOWN MAGIC #3: Perfect Patchwork Purse by Corey Ann Haydu, illustrated by Luisa Uribe (Katherine Tegen Books, May 4, 2021). Chapter Book. Alma knew it the first time she saw it: The patchwork purse in the window of the Curious Cousins Secondhand Shoppe was magical. Special. Perfect. But when her friend Cassie spots the purse and buys it, what could Alma do but agree that the purse really did look just right on Cassie?
Del decides it's up to her to bring some homespun magic back into Alma's life, and she's got just the plan to do it. After all, she is the EXPERT on magic! All she needs is some glitter and lots and lots of glue . . . because she knows magic can always come from the most unexpected places, but most importantly, that best-friend-cousins never let each other down.
.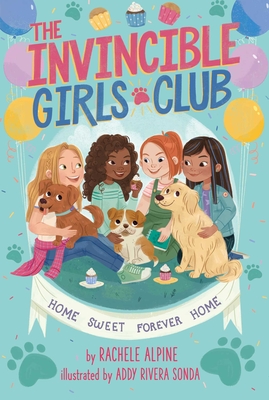 HOME SWEET FOREVER HOME (The Invincible Girls Club #1) by Rachel Alpine, illustrated by Addy Rivera Sonda (Aladdin, May 4, 2021). Chapter Book. Lauren is a huge dog lover and is over-the-moon excited when she gets to go to the local shelter to read to the dogs. While there, she learns that the older dogs are often not adopted, so she and her friends set out to find them homes.
Together, Lauren, Ruby, Myka, and Emelyn create a brilliant event, where attendees can eat delicious cupcakes while meeting adoptable dogs. But on the big day, it seems like everything goes upside down. Can the girls save the event and make sure their four-legged friends get a chance at their fur-ever homes?
.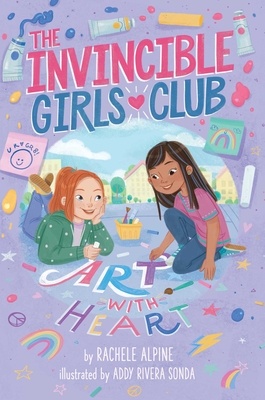 ART WITH HEART (The Invincible Girls Club #2) by Rachel Alpine, illustrated by Addy Rivera Sonda (Aladdin, May 4, 2021). Chapter Book. Someone is writing mean messages about Emelyn and other kids in her grade on pieces of paper and sticking them to lockers and bathroom walls. When Emelyn discovers a classmate hiding in the bathroom crying about the mean words written about her, Emelyn brings this problem to The Invincible Girls. Together, they decide to fight the negativity with positivity!
Emelyn, Laura, Ruby, and Myka spread words of kindness and cheerful images all over the place to cancel out the negative ones. But they keep running into speed bumps along the way—and Emelyn isn't sure she's the right person to lead the charge. Can the girls help stop the bullying in their school? And can Emelyn ultimately find her own voice?
.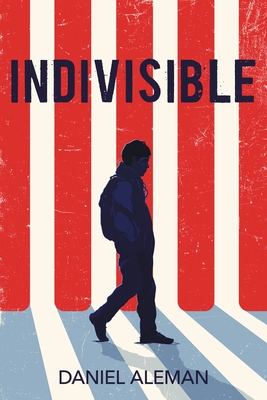 INDIVISIBLE by Daniel Aleman (Little, Brown Books for Young Readers, May 4, 2021). Middle Grade. Mateo Garcia and his younger sister, Sophie, have been taught to fear one word for as long as they can remember: deportation. Over the past few years, however, the fear that their undocumented immigrant parents could be sent back to Mexico has started to fade. Ma and Pa have been in the United States for so long, they have American-born children, and they're hard workers and good neighbors. When Mateo returns from school one day to find that his parents have been taken by ICE, he realizes that his family's worst nightmare has become a reality. With his parents' fate and his own future hanging in the balance, Mateo must figure out who he is and what he is capable of, even as he's forced to question what it means to be an American.
.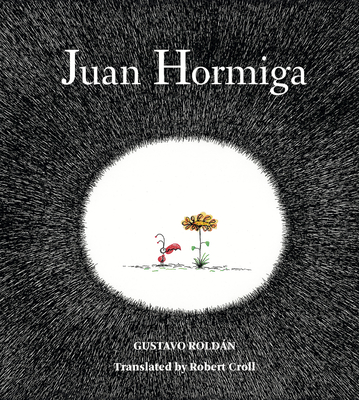 JUAN HORMIGA by Gustavo Roldán, translated by Robert Croll (Elsewhere Editions, May 4, 2021). Picture Book. Juan Hormiga, the greatest storyteller of his entire anthill, loves to recount his fearless grandfather's adventures. When Juan and his fellow ants gather around for storytime, he hypnotizes all with tales of his grandfather's many exploits – including his escape from an eagle's talons and the time he leapt from a tree with just a leaf for a parachute. When he's through telling these tales, Juan loves to cozy up for a nice long nap. He's such a serious napper that he takes up to ten siestas every day! Though well loved by his ant friends, Juan decides telling tales and sleeping aren't quite enough for him – it's time to set off on his own adventure.
.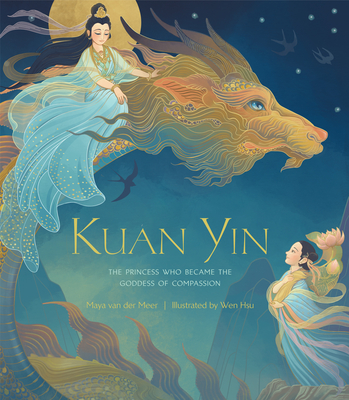 KUAN YIN: The Princess Who Became the Goddess of Compassion by Maya van der Meer, illustrated by Wen Hsu (Bala Kids, May 4, 2021). Picture Book. Miao Shan isn't your typical princess. She likes to spend her time quietly meditating with the creatures of the forest or having adventures with dragons and tigers. Miao Shan's heart is so full of love that her dream is to spread happiness throughout the land and help people endlessly. But her father has other plans for her–he intends to have her married and remain in the palace. With the help of her little sister Ling, Miao Shan escapes and begins her journey to discover the true meaning of compassion.
During their adventure, Ling and Miao Shan are eventually separated. Ling must overcome doubts, fears, and loneliness in order to realize what her sister had told her all along–that love is the greatest power in the world. After the sisters' reunion, Miao Shan realizes her true calling as Kuan Yin, the goddess of compassion.
.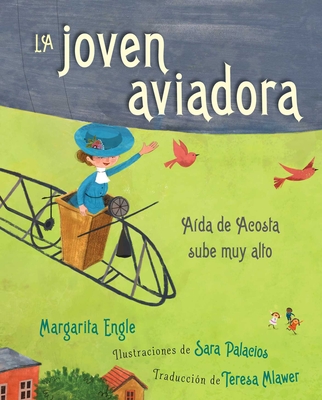 LA JOVEN AVIADORA by Margarita Engle, illustrated by Sara Palacios (Atheneum Books for Young Readers, May 4, 2021). Picture Book. Spanish version of THE FLYING GIRL. En una animada calle en la encantadora ciudad de París, una joven llamada Aída miró hacia el cielo y se quedó maravillada ante la vista de un dirigible. ¡Cuánto le gustaría surcar el cielo de esa manera! El inventor del aparato, Alberto, la invitó a dar un paseo en su dirigible, pero Aída no quería viajar como pasajera. Ella quería ser el piloto.
Aída era apenas una adolescente, y ninguna mujer o joven había volado antes. Pero eso no la detuvo. Todo lo que ella necesitaba eran algunas clases y una oportunidad.
.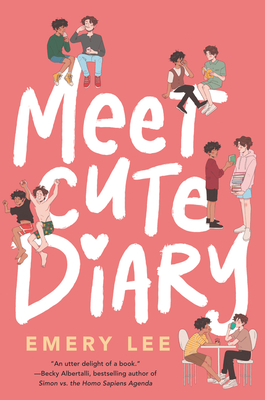 MEET CUTE DIARY by Emery Lee (Quill Tree Books, May 4, 2021). Young Adult. Noah Ramirez thinks he's an expert on romance. He has to be for his popular blog, the Meet Cute Diary, a collection of trans happily ever afters. There's just one problem—all the stories are fake. What started as the fantasies of a trans boy afraid to step out of the closet has grown into a beacon of hope for trans readers across the globe.
When a troll exposes the blog as fiction, Noah's world unravels. The only way to save the Diary is to convince everyone that the stories are true, but he doesn't have any proof. Then Drew walks into Noah's life, and the pieces fall into place: Drew is willing to fake-date Noah to save the Diary. But when Noah's feelings grow beyond their staged romance, he realizes that dating in real life isn't quite the same as finding love on the page.
Noah will have to choose between following his own rules for love or discovering that the most romantic endings are the ones that go off script.
.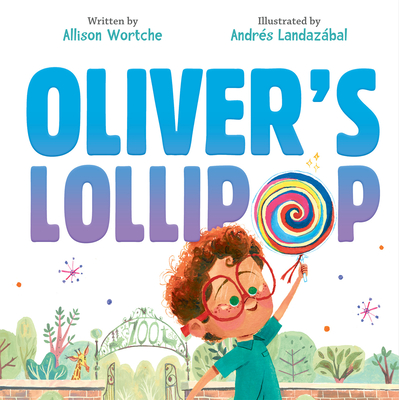 OLIVER'S LOLLIPOP by Allison Wortche, illustrated by Andrés Landazabal (Philomel Books, May 4, 2021). Picture Book. Oliver finds the perfect lollipop on his birthday trip to the zoo, and it's all he can think about! Forget riding the carousel–he might drop his precious treat. No point roaring at the lions with his brother or engaging with any of the animals. After all, who needs the peacocks' beautiful feathers or the flamingoes' brilliant hues when there's a colorful swirly lollipop to admire?
But when one particular zoo animal threatens to ruin the fun, Oliver learns that there's plenty more to see than the candy he'd been coveting. And sharing the day–and his sweets–with his brother might just be the most special treat of all.
.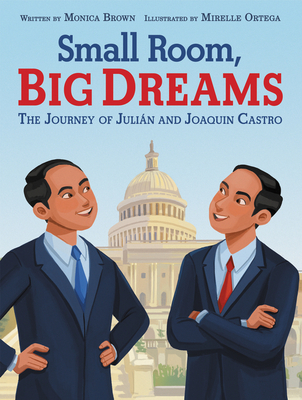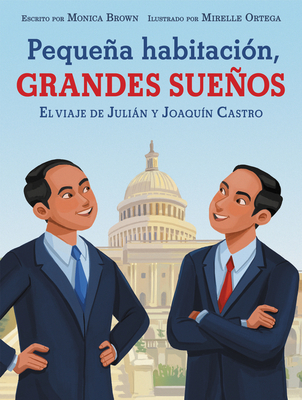 SMALL ROOM, BIG DREAMS: The Journey of Julián and Joaquin Castro by Monica Brown, illustrated by Mirelle Ortega (Quill Tree Books, May 4, 2021). Picture Book. The story of political powerhouse twins Julián and Joaquin Castro began in the small room that they shared with their grandmother Victoriana in San Antonio, Texas. Victoriana crossed the border from Mexico into Texas as a six-year-old orphan, marking the start of the family's American journey. Her daughter Rosie, Julián and Joaquin's mom, was an activist who helped the barrio through local government.
The strong women in their family inspired the twins to get involved in politics. Julián and Joaquin have been working at the local, state, and national level—as a former presidential candidate, mayor and member of President Obama's Cabinet, and a U.S. Congressman, respectively—to make the country a better place for everyone.
.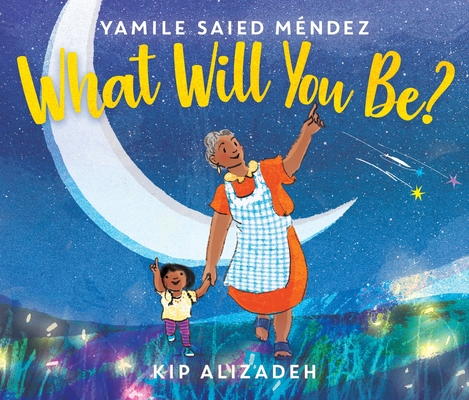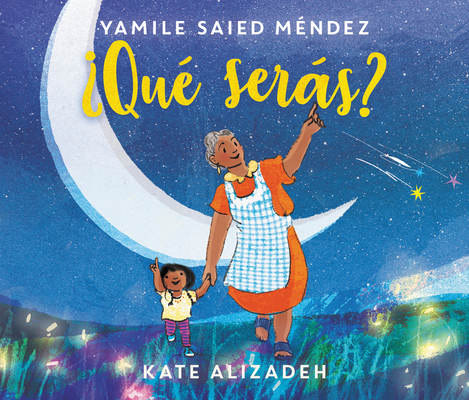 WHAT WILL YOU BE? by Yamile Saied Méndez, illustrated by Kate Alizadeh (HarperCollins, May 4, 2021). Picture Book. What will you be when you grow up? A young girl dreams about all the endless possibilities, sparking a sense of wonder, curiosity, and growth. With her abuela's loving guidance, she learns her potential is limitless.
.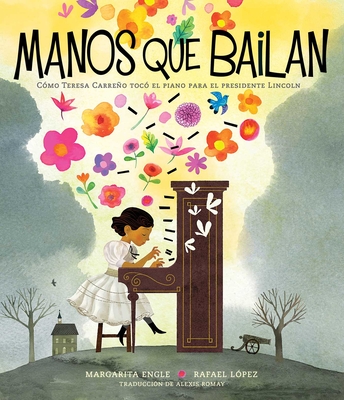 MANOS QUE BAILAN (DANCING HANDS) by Margarita Engle, illustrated by Rafael López, translated by Alexis Romay (Atheneum Books for Young Readers, May 4, 2021). Picture Book. De niña, a Teresa Carreño le encantaba dejar que sus manos bailaran a lo largo de las hermosas teclas del piano. Si se sentía triste, la música le levantaba el ánimo y, cuando estaba feliz, el piano la ayudaba a compartir esa alegría. Pronto comenzó a escribir sus propias canciones y a tocar en grandes catedrales.
Entonces, una revolución en Venezuela hizo que su familia tuviera que huir a Estados Unidos. Teresa se sentía sola en este sitio desconocido en el que muy poca de la gente a quien conocía hablaba español. Y lo peor es que también había una guerra en su nuevo hogar: la Guerra Civil.
Aun así, Teresa siguió tocando y pronto adquirió fama de ser la talentosa niña del piano que podía tocar cualquier cosa, desde una canción folclórica hasta una sonata. Era tan famosa, de hecho, ¡que el presidente Abraham Lincoln quiso que fuera a tocar a la Casa Blanca! Sin embargo, con el país dividido por la guerra, ¿podría la música de Teresa traer consuelo a quienes más lo necesitaban?
.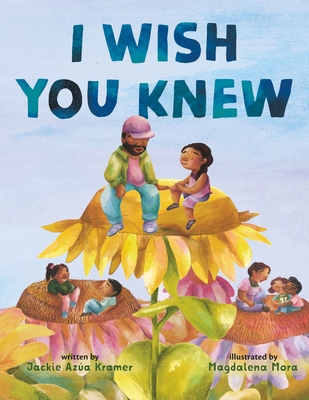 I WISH YOU KNEW by Jackie Azúa Kramer, illustrated by Magdalena Mora (Roaring Brook Press, May 11, 2021). Picture Book.
When Estrella's father has to leave because
he wasn't born here, like her,
She misses him.
And she wishes people knew the way it affects her.
At home. At school.
Always.
But a school wrapped around a hundred-year-old oak tree is the perfect place to share and listen.
Some kids miss family,
Some kids are hungry,
Some kids live in shelters.
But nobody is alone.
A story about deportation, divided families, and the importance of community in the midst of uncertainty.
.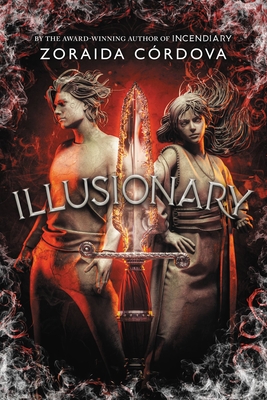 ILLUSIONARY by Zoraida Córdova (Little, Brown Books for Young Readers, May 11, 2021). Young Adult. Reeling from betrayal at the hands of the Whispers, Renata Convida is a girl on the run. With few options and fewer allies, she's reluctantly joined forces with none other than Prince Castian, her most infuriating and intriguing enemy. They're united by lofty goals: find the fabled Knife of Memory, kill the ruthless King Fernando, and bring peace to the nation. Together, Ren and Castian have a chance to save everything, if only they can set aside their complex and intense feelings for each other.

With the king's forces on their heels at every turn, their quest across Puerto Leones and beyond leaves little room for mistakes. But the greatest danger is within Ren. The Gray, her fortress of stolen memories, has begun to crumble, threatening her grip on reality. She'll have to control her magics–and her mind–to unlock her power and protect the Moria people once and for all.
.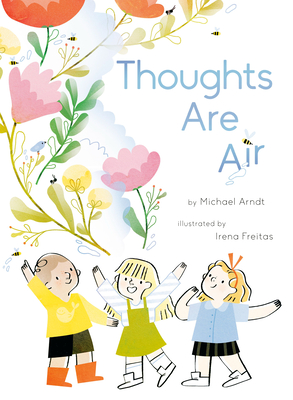 THOUGHTS ARE AIR by Michael Arndt, illustrated by Irena Freitas (Dial Books, May 11, 2021). Picture Book. When a trio of friends happen upon a neighborhood tree falling into decay, an idea catches hold. But what makes a dream become a plan, and how does a plan lead to a brighter tomorrow? Thoughts Are Air links thoughts, words, and actions to the water cycle. Just as air becomes water becomes solid matter, thoughts become words become actions. The comparison is subtle yet powerful–air condensing into matter; ideas condensing into doing something that matters.
.
.
.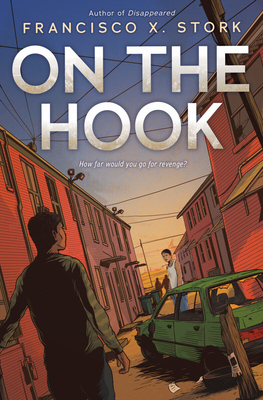 ON THE HOOK by Francisco X. Stork (Scholastic, May 18, 2021). Young Adult. Hector has always minded his own business, working hard to make his way to a better life someday. He's the chess team champion, helps the family with his job at the grocery, and teaches his little sister to shoot hoops overhand.
Until Joey singles him out. Joey, whose older brother, Chavo, is head of the Discípulos gang, tells Hector that he's going to kill him: maybe not today, or tomorrow, but someday. And Hector, frozen with fear, does nothing. From that day forward, Hector's death is hanging over his head every time he leaves the house. He tries to fade into the shadows – to drop off Joey's radar – to become no one.
But when a fight between Chavo and Hector's brother Fili escalates, Hector is left with no choice but to take a stand.
The violent confrontation will take Hector places he never expected, including a reform school where he has to live side-by-side with his enemy, Joey. It's up to Hector to choose whether he's going to lose himself to revenge or get back to the hard work of living.
.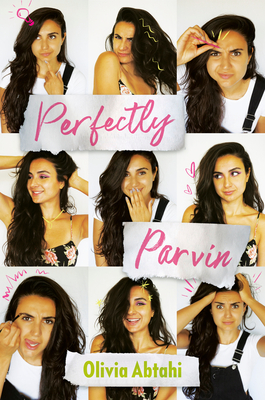 PERFECTLY PARVIN by Olivia Abtahi (G.P. Putnam's Sons Books for Young Readers, May 18, 2021). Young Adult. Parvin Mohammadi has just been dumped–only days after receiving official girlfriend status. Not only is she heartbroken, she's humiliated. Enter high school heartthrob Matty Fumero, who just might be the smoking-hot cure to all her boy problems. If Parvin can get Matty to ask her to Homecoming, she's positive it will prove to herself and her ex that she's girlfriend material after all. There's just one problem: Matty is definitely too cool for bassoon-playing, frizzy-haired, Cheeto-eating Parvin. Since being herself hasn't worked for her in the past (see aforementioned dumping), she decides to start acting like the women in her favorite rom-coms. Those women aren't loud, they certainly don't cackle when they laugh, and they smile much more than they talk.
But Parvin discovers that being a rom-com dream girl is much harder than it looks. Also hard? The parent-mandated Farsi lessons. A confusing friendship with a boy who's definitely not supposed to like her. And hardest of all, the ramifications of the Muslim ban on her family in Iran. Suddenly, being herself has never been more important.
.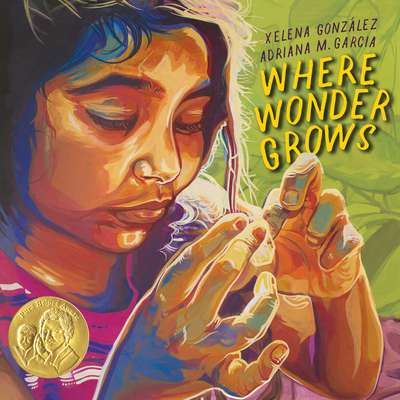 WHERE WONDER GROWS by Xelena González, illustrated by Adriana M. Garcia (Cinco Puntos Press, May 25, 2021). Picture Books. Grandma knows that there is wondrous knowledge to be found everywhere you can think to look. She takes her girls to their special garden, and asks them to look over their collection of rocks, crystals, seashells, and meteorites to see what marvels they have to show. "They were here long before us and know so much more about our world than we ever will," Grandma says. So they are called grandfathers. By taking a close look with an open mind, they see the strength of rocks shaped by volcanoes, the cleansing power of beautiful crystals, the oceans that housed their shells and shapes its environment, and the long journey meteorites took to find their way to them. Gathered together, Grandma and the girls let their surroundings spark their imaginations.
.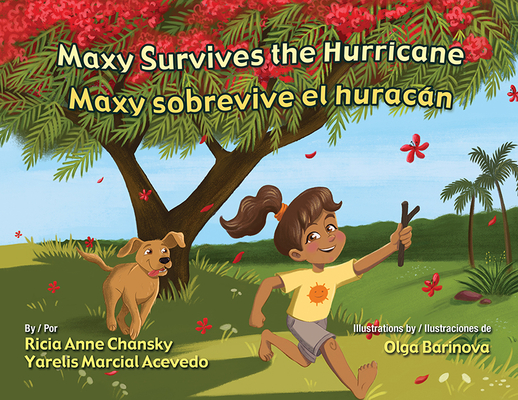 MAXY SURVIVES THE HURRICANE / Maxy sobrevive el huracán by Ricia Anne Chansky and Yarelis Marcial Acevedo, illustrated Olga Barinova (Piñata Books, May 31, 2021). Picture Book. Maxy the dog survives Hurricane Maria, and like many who go through natural disasters, he is later terrified of storms and rain.
.
.
.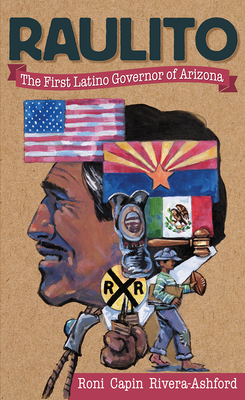 RAULITO: The First Latino Governor of Arizona /El Primer Gobernador Latino de Arizona by Roni Capin Rivera-Ashford (Piñata Books, May 31, 2021). Picture Book. This bilingual biography for kids ages 8-14 follows the dreams and achievements of Raul H. Castro, who was the first Latino governor of Arizona and US Ambassador to El Salvador, Bolivia and Argentina.
.
.
.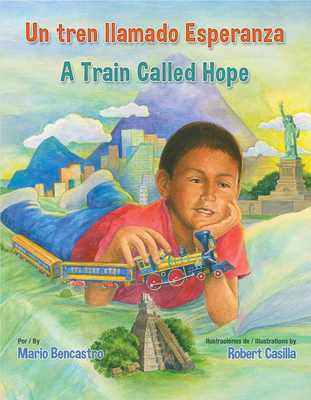 Un tren llamado Esperanza / A Train Called Hope by Mario Bencastro, illustrated by Robert Casilla (Piñata Books, May 31, 2021). Picture Book. This bilingual picture book contrasts a boy's enjoyment of his childhood toy train with his dangerous journey north crowded on a real train in search of family and a better future.
.
.
.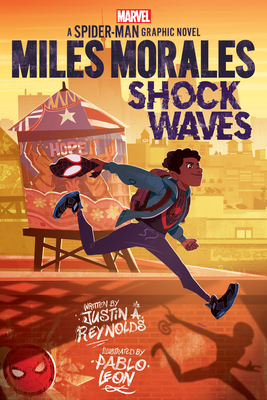 MILES MORALES: Shock Waves, an original Spider-Man graphic novel by Jason Reynolds, illustrated by Pablo Leon (Graphix, June 1, 2021). Middle Grade. Miles Morales is a normal kid who happens to juggle school at Brooklyn Visions Academy while swinging through the streets of Brooklyn as Spider-Man. After a disastrous earthquake strikes his mother's birthplace of Puerto Rico, Miles springs into action to help set up a fundraiser for the devastated island. But when a new student's father goes missing, Miles begins to make connections between the disappearance and a giant corporation sponsoring Miles' fundraiser. Who is behind the disappearance, and how does that relate to Spider-Man?
.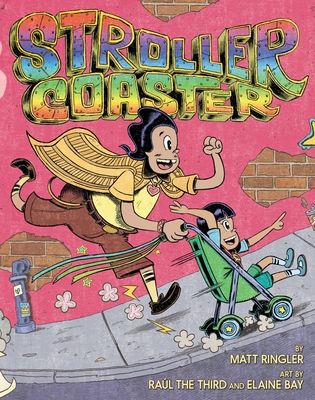 STROLLERCOASTER by Matt Ringler, art by Raúl the Third and Elaine Bay (Little, Brown Books for Young Readers, June 1, 2021). Picture Book. Buckle up as a toddler's tantrum is cleverly averted when a loving dad transforms an everyday neighborhood stroll into an extraordinary adventure, reminding us that all you need to chase away a bad mood is love and a little bit of imagination.
.
.
.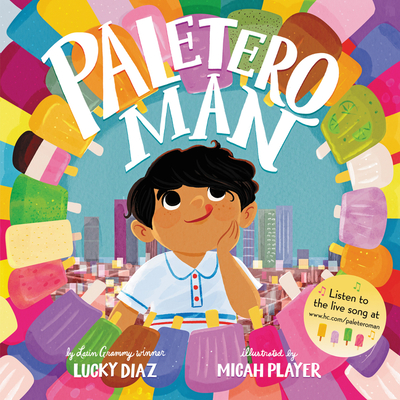 PALETERO MAN by Lucky Diaz, illustrated by Micah Player (HarperCollins, June 1, 2021). Picture Book.
.
.
.
.
.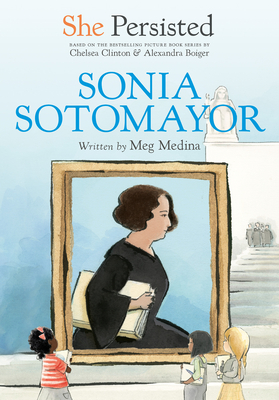 SHE PERSISTED: Sonia Sotomayor by Meg Medina (Philomel Books, June 1, 2021). Chapter Book. Inspired by the #1 New York Times bestseller She Persisted by Chelsea Clinton and Alexandra Boiger comes a chapter book series about women who stood up, spoke up and rose up against the odds! Sonia Sotomayor is the first Latina Supreme Court Justice in the history of the United States, but her road there wasn't easy. She overcame many challenges along the way, including a diagnosis of diabetes at age seven. But she didn't let that stop her from achieving her dream and inspiring children all over the world to work hard and believe in themselves.
.
.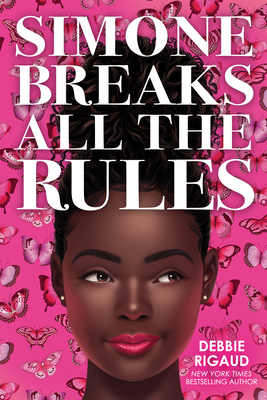 SIMONE BREAKS ALL THE RULES by Debbie Rigaud (Scholastic Press, June 1, 2021). Young Adult. It's senior year, and Simone Thibodeaux is ready to shake things up.
Until now, her life has been sealed in a boy-proof container, thanks to her strict Haitian immigrant parents, who enforce no-dating rules and send Simone to an all-girls high school. As for prom? Simone is allowed to go on one condition: Her parents will select her date (a boy from a nice Haitian immigrant family, obviously).
Simone is desperate to avoid the humiliation of the setup — especially since she's crushing on a boy she knows her parents wouldn't approve of. It's time to take action. So Simone and her fellow late-bloomer friends make a Senior Year Bucket List of all the things they haven't had a chance to do. Like: sneaking out of the house, skipping class (gasp!), and oh yeah — choosing their own prom dates.
But as the list takes on a life of its own, things get much more complicated than Simone expected. She'll have to discover which rules are worth breaking, and which might save her from heartbreak.
.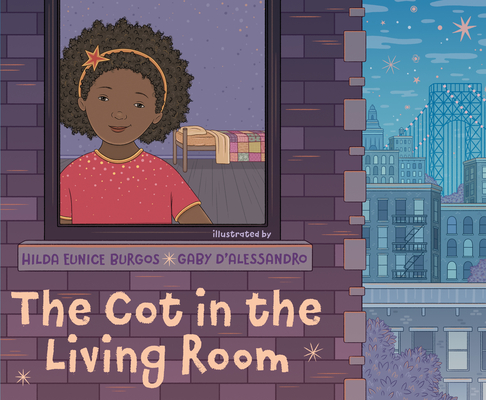 THE COT IN THE LIVING ROOM by Hilda Eunice Burgos, illustrated by Gaby D'Alessandro (Kokila Books, June 1, 2021). Picture Book. Night after night, a young girl watches her mami set up a cot in the living room for guests in their Washington Heights apartment, like Raquel (who's boring) and Edgardo (who gets crumbs everywhere). She resents that they get the entire living room with a view of the George Washington Bridge, while all she gets is a tiny bedroom with a view of her sister (who snores). Until one night when no one comes, and it's finally her chance! But as it turns out, sleeping on the cot in the living room isn't all she thought it would be.
.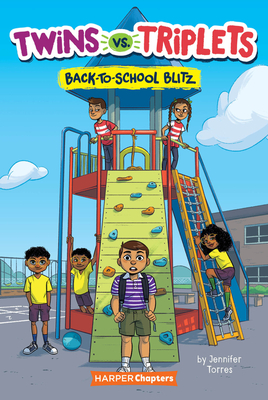 TWINS VS. TRIPLETS #1: Back-to-School Blitz by Jennifer Torres, illustrated by Vanessa Flores (HarperCollins, June 1, 2021). Chapter Book. David can't wait to go back to school and get far away from his trickster neighbors. But he's in for a surprise when a set of equally prank-loving triplets move onto his block—and into his class!
Now the twins and triplets are battling for control of the playground and David is stuck in the middle. Can he end the prank war before recess gets cancelled for the whole year?
.
.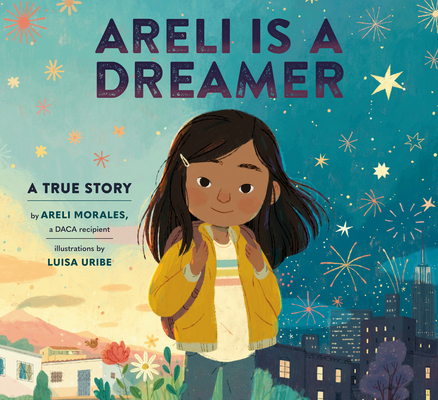 ARELI IS A DREAMER: A True Story by Areli Morales, a DACA Recipient (Random House Studio, June 8, 2021). Picture Book. When Areli was just a baby, her mama and papa moved from Mexico to New York with her brother, Alex, to make a better life for the family–and when she was in kindergarten, they sent for her, too.
Everything in New York was different. Gone were the Saturdays at Abuela's house, filled with cousins and sunshine. Instead, things were busy and fast and noisy. Areli's limited English came out wrong, and schoolmates accused her of being illegal. But time passed, and Areli slowly became a New Yorker–although not an American citizen. "I could do anything here," Areli says one day to the city sky. "Someday, I will."
This is a moving story–one that resonates with millions of immigrants who make up the fabric of our country–about one girl living in two worlds, a girl whose DACA application was eventually approved and who is now living her American dream.
.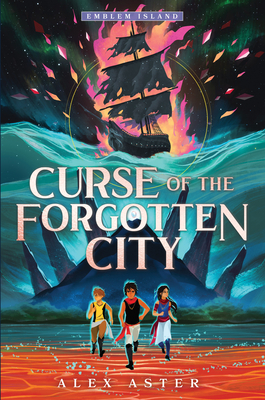 CURSE OF THE FORGOTTEN CITY by Alex Aster (Sourcebooks Young Readers, June 8, 2021). Middle Grade. Tor is adjusting to life with the power of the Night Witch, especially with his best friends Engle and Melda by his side. But when a mysterious girl washes ashore claiming a band of cursed pirates is on their way to Emblem Island, life changes fast.
The girl, Gemma, is from an underwater city that was destroyed by the terrible Calavera pirates and she warns Tor they are now on their way to his home.
The trio of friends must come up with a plan to stop the pirates from getting an ancient relic that would give them the ability to control the high seas, while also protecting all they love from the new danger.
.
FIFTEEN HUNDRED MILES FROM THE SUN by Jonny Garza Villa (Skyscape, June 8, 2021). Young Adult. Julián Luna has a plan for his life: Graduate. Get into UCLA. And have the chance to move away from Corpus Christi, Texas, and the suffocating expectations of others that have forced Jules into an inauthentic life.
Then in one reckless moment, with one impulsive tweet, his plans for a low-key nine months are thrown–literally–out the closet. The downside: the whole world knows, and Jules has to prepare for rejection. The upside: Jules now has the opportunity to be his real self.
Then Mat, a cute, empathetic Twitter crush from Los Angeles, slides into Jules's DMs. Jules can tell him anything. Mat makes the world seem conquerable. But when Jules's fears about coming out come true, the person he needs most is fifteen hundred miles away. Jules has to face them alone.
Jules accidentally propelled himself into the life he's always dreamed of. And now that he's in control of it, what he does next is up to him.
.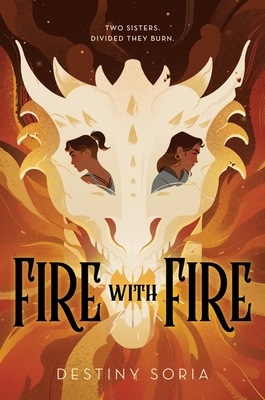 FIRE WITH FIRE by Destiny Soria (HMH Books for Young Readers, June 8, 2021). Young Adult. Dani and Eden Rivera were both born to kill dragons, but the sisters couldn't be more different. For Dani, dragon slaying takes a back seat to normal high school life, while Eden prioritizes training above everything else. Yet they both agree on one thing: it's kill or be killed where dragons are concerned.
Until Dani comes face-to-face with one and forges a rare and magical bond with him. As she gets to know Nox, she realizes that everything she thought she knew about dragons is wrong. With Dani lost to the dragons, Eden turns to mysterious and alluring sorcerers to help save her sister. Now on opposite sides of the conflict, each sister will do whatever it takes to save the other. But the two are playing with magic that is more dangerous than they know, and there is another, more powerful enemy waiting for them both in the shadows.
.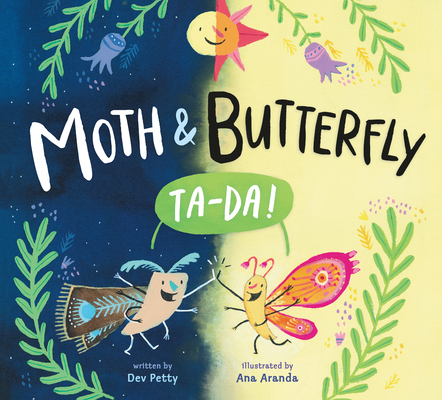 MOTH & BUTTERFLY: TA-DA! by Dev Petty, illustrated by Ana Aranda (Nancy Paulsen Books, June 8, 2021). Picture Book. Two caterpillar friends love what they have in common–lots of legs and a talent for chewing leaves into funny shapes. And when it's time to build cocoons, they hang theirs side by side. "Happy metamorphosis," says an older, more knowledgeable butterfly. And it is a happy metamorphosis indeed–for when the two emerge from their cocoons, they can fly! But so much else has changed–as one is now a moth, who flies by night, and the other is a butterfly, who flies by day. How will things work now? Fortunately some things never change–like true friends figuring out a way to be together, and happily flying into the sunset and sunrise.
.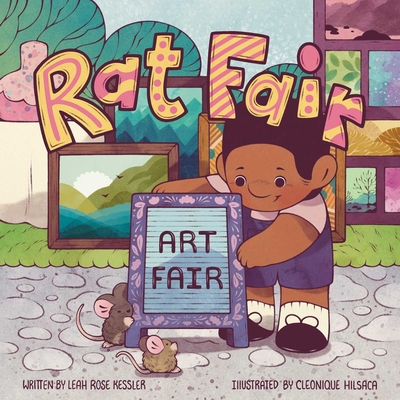 RAT FAIR by Leah Rose Kessler, illustrated by Cleonique Hilsaca (Pow! Kids Books, June 15, 2021). Picture Book. When a group of industrious, fun-loving rats find letters fallen from an Art Fair sign, they put the sign back together—with one small adjustment—and get to work creating a spectacular RAT FAIR. Their fair is ruined when humans sweep away everything the rats have created. Undaunted, the rats switch gears and start working on their very own Rat Art Fair. As they are wrapping up their first day of the Rat Art Fair, a human child who has been following their progress from the sidelines catches them red handed, and the rats must decide if they can trust the child.
.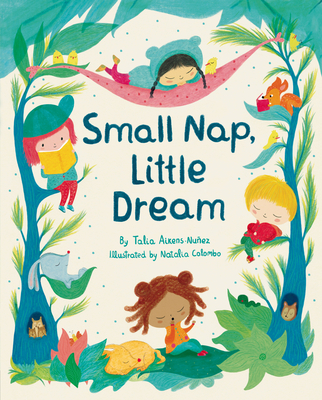 SMALL NAP, LITTLE DREAM by Talia Aikens-Nuñez, illustrated by Natalia Colombo (Nancy Paulsen Books, June 15, 2021). Picture Book. Young children are busy all day long–running and climbing, looking and laughing–and in the middle of a full day of fun, there's nothing like taking a break for a small nap. This is the time of day to have a little dream–sueñito–that gives the afternoon some added sweetness.
.
.
.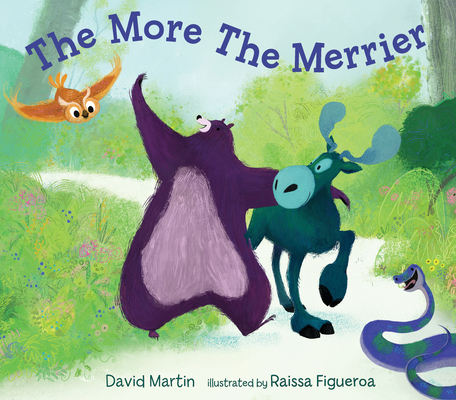 THE MORE THE MERRIER by David Martin, illustrated by Raissa Figueroa (Candlewick, June 15, 2021). Picture Book. Some like to kick their feet and bend their knees to the music. Others prefer to slip and slide . . . or swoop down . . . or skip high and low! Bear, Moose, Snake, and other forest animals dance to their own groove in a rhythmic celebration of individuality.
.
.
.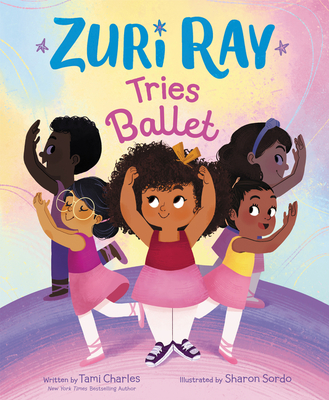 ZURI RAY TRIES BALLET by Tami Charles, illustrated by Sharon Sordo (Quill Tree Books, June 15, 2021). Picture Book. Meet Zuri Ray. She's always willing to go the extra mile for family and friends and is up for any challenge. At least, that was before her best friend, Jessie, asked her to join a ballet camp.
Now Zuri isn't sure if she's up for everything. While Jessie can't wait to chassé and plié while wearing tight hair buns and frilly tutus, that doesn't sound like Zuri at all! But she can't let her friend down. Maybe classical ballet just needs a new spin.
.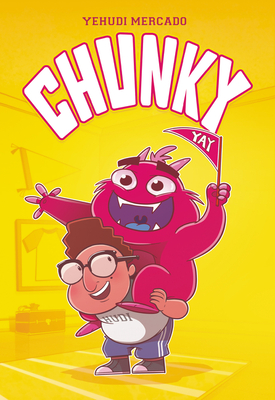 CHUNKY written and illustrated by Yehudi Mercado (Katherine Tegen Books, June 22, 2021). Graphic Novel/Middle Grade. Hudi needs to lose weight, according to his doctors. Concerned about the serious medical issue Hudi had when he was younger, his parents push him to try out for sports. Hudi would rather do anything else, but then he meets Chunky, his imaginary friend and mascot. Together, they decide to give baseball a shot.
As the only Mexican and Jewish kid in his neighborhood, Hudi has found the cheerleader he never had. Baseball doesn't go well (unless getting hit by the ball counts), but the two friends have a great time drawing and making jokes. While Hudi's parents keep trying to find the right sport for Hudi, Chunky encourages him to pursue his true love—comedy.
But when Hudi's dad loses his job, it gets harder for Hudi to chart his own course, even with Chunky's guidance. Can Chunky help Hudi stay true to himself or will this friendship strike out?
.
MUSE SQUAD: THE MYSTERY OF THE TENTH by Chantel Acevedo (Balzer + Bray, July 6, 2021). Middle Grade.
.
.
.
.
.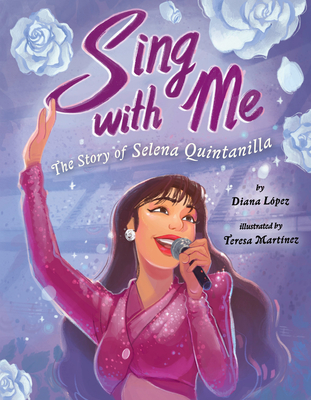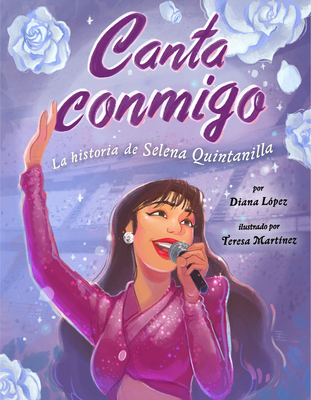 SING WITH ME: THE STORY OF SELENA QUINTANILLA by Diana López, illustrated by Teresa Martinez (Dial Books, July 6, 2021). Picture Book. From a very early age, young Selena knew how to connect with people and bring them together with music. Sing with Me follows Selena's rise to stardom, from front-lining her family's band at rodeos and quinceañeras to performing in front of tens of thousands at the Houston Astrodome. Young readers will be empowered by Selena's dedication–learning Spanish as a teenager, designing her own clothes, and traveling around the country with her family–sharing her pride in her Mexican-American roots and her love of music and fashion with the world. This book is being released simultaneously in Spanish.
.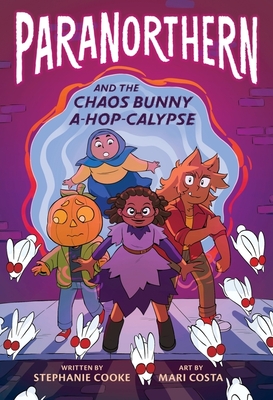 PARANORTHERN: And the Chaos Bunny A-hop-calypse by Stephanie Cooke, illustrated by Mari Costa (Etch/HMH Books for Young Readers, July 6, 2021). Graphic Novel/Middle Grade. It's fall break in the supernatural town of North Haven, and young witch Abby's plans include pitching in at her mom's magical coffee shop, practicing her potion making, and playing board games with her best friends—a pumpkinhead, a wolf-girl, and a ghost. But when Abby finds her younger sister being picked on by some speed demons, she lets out a burst of magic so strong, it opens a portal to a realm of chaos bunnies. And while these bunnies may look cute, they're about to bring the a-hop-ocalypse (and get Abby in a cauldronful of trouble) unless she figures out a way to reverse the powerful magic she unwittingly released. What's a witch to do?
.
SUMMER IN THE CITY OF ROSES by Michelle Ruiz Keil (Soho Teen, July 6, 2021). Young Adult. All her life, seventeen-year-old Iph has protected her sensitive younger brother, Orr. But this summer, with their mother gone at an artist residency, their father decides it's time for fifteen-year-old Orr to toughen up at a wilderness boot camp. When he brings Iph to a work gala in downtown Portland and breaks the news, Orr has already been sent away. Furious at his betrayal, Iph storms off and gets lost in the maze of Old Town. Enter George, a queer Robin Hood who swoops in on a bicycle, bow and arrow at the ready, offering Iph a place to hide out while she figures out how to track down Orr.
Orr, in the meantime, has escaped the camp and fallen in with The Furies, an all-girl punk band, and moves into the coat closet of their ramshackle pink house. In their first summer apart, Iph and Orr must learn to navigate their respective new spaces of music, romance, and sex work activism—and find each other to try to stop a transformation that could fracture their family forever.
.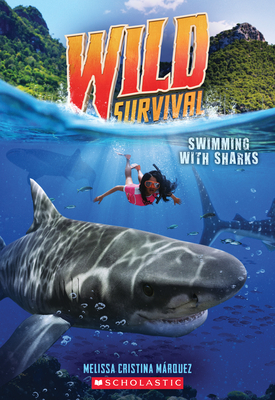 SWIMMING WITH SHARKS: Wild Rescue #2 by Melissa Cristina Márquez (Scholastic, July 6, 2021). Middle Grade. Twelve-year-old Adrianna Villalobos and her older brother Feye travel the globe with their parents, the hosts of a suspenseful nature show called "Wild Survival!" The show features daring animal rescues and the work the family does at their animal sanctuary.
Their latest adventure takes them to the coast of Sri Lanka. There they must rescue an injured tiger shark– before it's too late!
.
.
.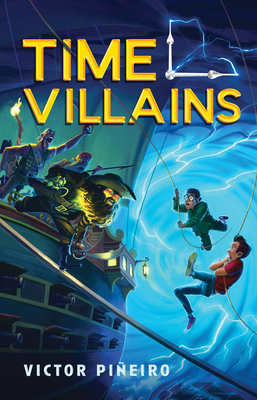 TIME VILLAINS by Victor Piñeiro (Sourcebooks Young Readers, July 6, 2021). Middle Grade. Javi Santiago is trying his best not to fail sixth grade. So, when the annual "invite any three people to dinner" homework assignment rolls around, Javi enlists his best friend, Wiki, and his sister, Brady, to help him knock it out of the park.
But the dinner party is a lot more than they bargained for. The family's mysterious antique table actually brings the historical guests to the meal…and Blackbeard the Pirate is turning out to be the worst guest of all time.
Before they can say "avast, ye maties," Blackbeard escapes, determined to summon his bloodthirsty pirate crew. And as Javi, Wiki, and Brady try to figure out how to get Blackbeard back into his own time, they might have to invite some even zanier figures to set things right again.
.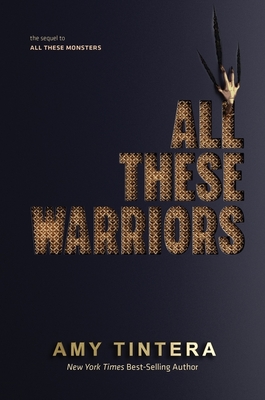 ALL THESE WARRIORS by Amy Tintera (Houghton Mifflin Harcourt, July 13, 2021). Young Adult. When the world was crumbling, seventeen-year-old Clara fought back. She escaped her abusive home and joined Team Seven, a monster fighting squad of runaways and misfits formed to combat the scrabs terrorizing the planet. And after nearly dying in Paris, Clara and Team Seven discovered the sinister truth behind the scrab invasion. Scrabs aren't just mindless monsters set on destruction. They're being trained and weaponized by MDG, a private security firm hired by the government.
Now Clara and the rest of Team Seven have made it their mission to expose MDG. But no one said fighting for the truth would be easy. And as Clara and Team Seven find themselves at the center of a global conspiracy, they must face their biggest threat yet: their own demons.
.
BELLA'S RECIPE FOR SUCCESS by Ana Siqueira, illustrated by Geraldine Rodriguez (Beaming Books, July 13, 2021). Picture Book. Bella wants to find out what she's good at. But she quits everything she (barely) tries because she's a desastre. Her somersaults are like jirafas rolling downhill, her piano playing like elephant feet. When she decides to learn how to bake with her abuela, her first attempt at dulce de leche frosting looks like cocodrilo skin. She must learn it's okay to try again or she won't be good at anything.
.
.
.
.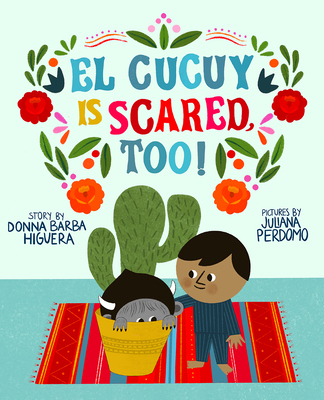 EL CUCUY IS SCARED, TOO! by Donna Barba Higuera, illustrated by Juliana Perdomo (Abrams Books for Young Readers, July 13, 2021). Picture Book. Ramón is a little boy who can't sleep. He is nervous for his first day at a new school. And El Cucuy is the monster who lives in Ramón's cactus pot. He can't sleep, either. It turns out that El Cucuy is scared, too!
This story explores the worries that can accompany moving to a new place and beginning a new journey—and reveals how comfort, bravery, and strength can be found through even the most unexpected of friendships.
.
THE NIGHTMARE BEFORE CHRISTMAS illustrated by Jeannette Arroyo (Disney Classic & Little Golden Books, July 13, 2021). Picture Book. Tim Burton's classic film The Nightmare Before Christmas-retold for the first time as a Little Golden Book. Jack Skellington is the King of Halloween Town… but after so many years of the same spooky thing, he's become bored of scaring. When Jack accidentally discovers Christmas Town, he hatches a crazy scheme to take over a new holiday for the year. But can the master of monstrous scares spread Christmas cheer like jolly old Saint Nick? And what will Halloween Town's power-hungry Oogie Boogie do when he discovers Jack's plan?
.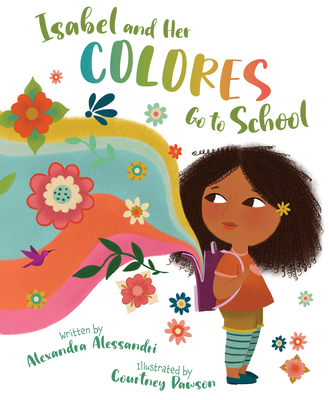 ISABEL AND HER COLORES GO TO SCHOOL by Alexandra Alessandri, illustrated by Courtney Dawson (Sleeping Bear Press, July 15, 2021). Picture Book. Isabel doesn't speak much English, preferring the colors and comfort of Spanish, yet she still finds creative ways to communicate when words won't work.
.
.
.
.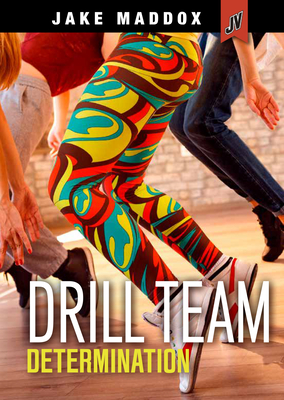 DRILL TEAM DETERMINATION: A Jake Maddox JV Girls Story text by Cindy L. Rodriguez (Capstone/Stone Arch Books, August 1, 2021). Middle Grade. Thirteen-year-old Aniyah comes from a long line of drill and step team members. Her mom and aunts all competed, so none of them understand why Aniyah doesn't want to continue the tradition. But Aniyah doesn't like attention or performing. Then Aniyah's friend Stacy convinces her to give the team a try. They dance just for fun and they don't compete, so there's no pressure. Aniyah discovers she is right—it is kind of fun! But just when Aniyah is starting to get into the groove, the rules change, and the team decides to enter a competition. Can Aniyah overcome her fears and get on board with competition, or will she have to step away from drill team?
.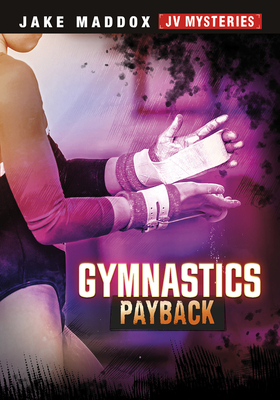 GYMNASTICS PAYBACK: A Jake Maddox Mysteries Book text by Cindy L. Rodriguez (Capstone/Stone Arch Books, August 1, 2021). Middle Grade. Mia Hernandez's gymnastics team is nervous about the upcoming season. However, they're encouraged when their new coach tells them that she was once a gymnast for their longtime rivals. The coach's knowledge will be a great advantage during the season. But strange things begin to happen at the competitions. The wrong music is played during some girls' floor exercises. Itching powder ends up in one team's chalk. At another meet, the parallel bars fall apart while a competitor performs her routine. Someone is taking dangerous risks to cheat at the competitions. But who could it be, and why? Follow along as Mia discovers the shocking truth behind who's been sabotaging the competition during the gymnastics season in this Jake Maddox JV Mystery.
.
A BEAUTIFUL DOOM by Laura Pohl (Sourcebooks Fire, August 3, 2021). Young Adult. After the mysterious death of their best friend, Ella, Yuki, and Rory are the talk of their elite school, Grimrose Acad mie. The police ruled Ariane's death as a suicide, but the trio are determined to find out what really happened.
When Nani Eszes arrives as their newest roommate, it sets into motion a series of events that no one could have predicted. As the girls retrace their friend's final days, they discover a dark secret about Grimrose–Ariane wasn't the first dead girl.
They soon learn that all the past murders are connected to ancient fairytale curses…and that their own fates are tied to the stories, dooming the girls to brutal and gruesome endings unless they can break the cycle for good.
.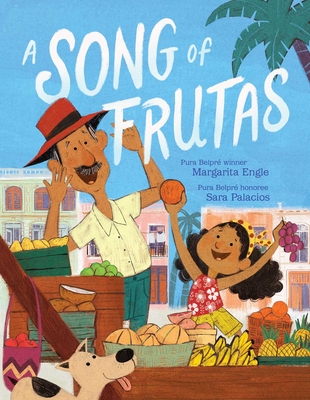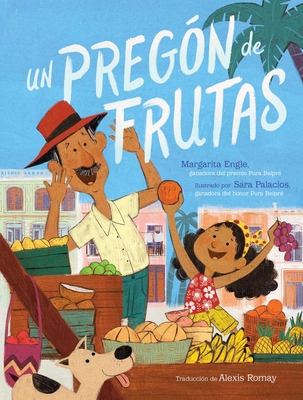 A SONG OF FRUTAS/ Un pregón de frutas by Margarita Engle, illustrated by Sara Palacios (Atheneum Books for Young Readers, August 3, 2021). Picture Book. The little girl loves visiting her grandfather in Cuba and singing his special songs to sell all kinds of fruit: mango, limón, naranja, piña, and more! Even when they're apart, grandfather and granddaughter can share rhymes between their countries like un abrazo—a hug—made of words carried on letters that soar across the distance like songbirds.
.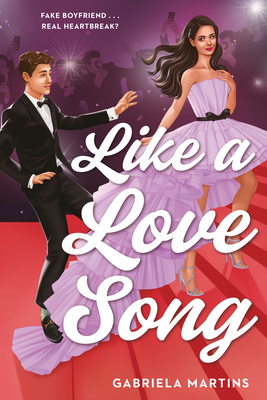 LIKE A LOVE SONG by Gabriela Martins (Underlined, August 3, 2021). Young Adult. Fake boyfriend. Real heartbreak? Natalie is living her dream: topping the charts and setting records as a Brazilian pop star… until she's dumped spectacularly on live television. Not only is it humiliating–it could end her career.
Her PR team's desperate plan? A gorgeous yet oh-so-fake boyfriend. Nati reluctantly agrees, but William is not what she expected. She was hoping for a fierce bad boy–not a soft-hearted British indie film star. While she fights her way back to the top with a sweet and surprisingly swoon-worthy boy on her arm, she starts to fall for William–and realizes that maybe she's the biggest fake of them all. Can she reclaim her voice and her heart?
.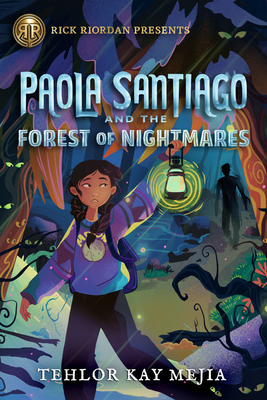 PAOLA SANTIAGO AND THE FOREST OF NIGHTMARES by Tehlor Kay Mejia (Rick Riordan Presents, August 3, 2021). Middle Grade. Six months after Paola Santiago confronted the legendary La Llorona, life is nothing like she'd expected it to be. She is barely speaking to her best friends, Dante and Emma, and what's worse, her mom has a totally annoying boyfriend. Even with her chupacabra puppy, Bruto, around, Pao can't escape the feeling that she's all alone in the world.
Pao has no one to tell that she's having nightmares again, this time set in a terrifying forest. Even more troubling? At their center is her estranged father, an enigma of a man she barely remembers. And when Dante's abuela falls mysteriously ill, it seems that the dad Pao never knew just might be the key to healing the eccentric old woman.
Pao's search for her father will send her far from home, where she will encounter new monsters and ghosts, a devastating betrayal, and finally, the forest of her nightmares. Will the truths her father has been hiding save the people Pao loves, or destroy them?
.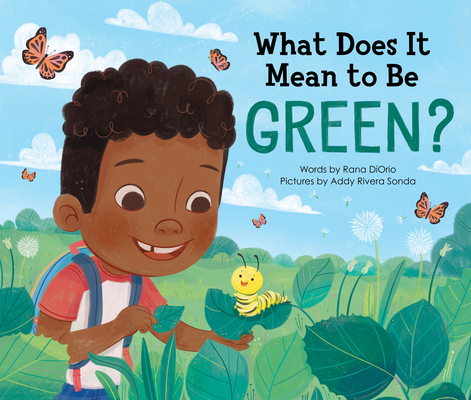 WHAT DOES IT MEAN TO BE GREEN? by Rana DiOrio, illustrated by Addy Rivera Sonda (Little Pickle Press, August 3, 2021). Picture Book.
.
.
.
.
.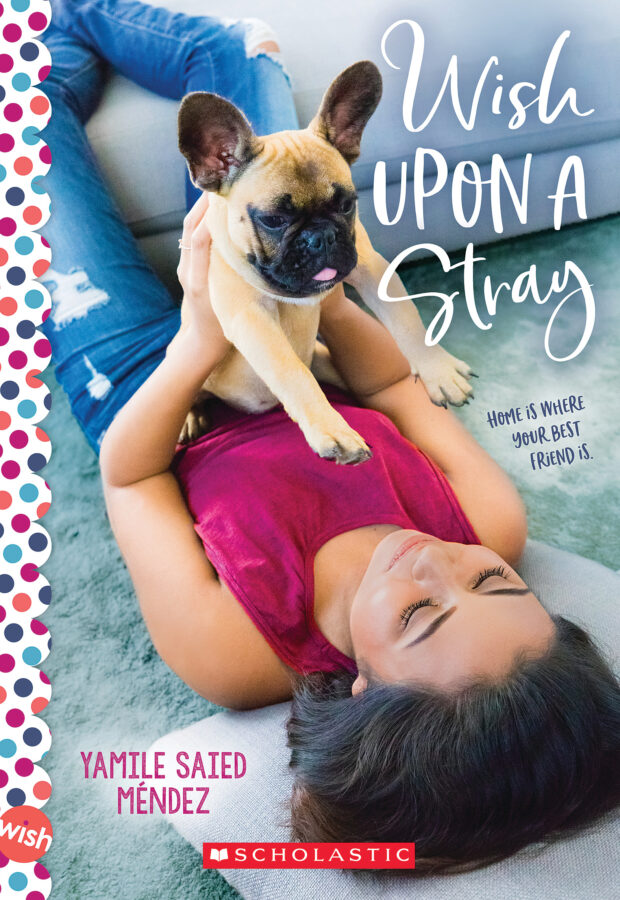 WISH UPON A STRAY by Yamile Saied Méndez (Scholastic, August 3, 2021). Middle Grade. María Emilia's life turns upside-down when she and her family immigrate from Argentina to the US. How can she make new friends when simply speaking English all day is exhausting?
Luckily, she has the company of a stray dog in the neighborhood, who happens to look and act just like her beloved pet cat back home. Eventually, it turns out the pup isn't a stray after all — she belongs to María Emilia's new neighbor, Donovan. In order to spend more time with the dog (who totally isn't her reincarnated cat… right?), she agrees to sing in Donovan's band. But can Emilia find her new voice without losing herself?
.
.
BOOGIE BOOGIE, Y'ALL written and illustrated by C.G. Esperanza (Katherine Tegan Books, August 10, 2021). Picture Book. A celebratory ode to graffiti and the Boogie Down Bronx. The city is alive with vibrant art in every corner of the parks, the shops, the trains. But most people are too busy to see it—or worse, choose to ignore it! When three children stop to marvel at the art around their community, they realize it's up to them to show everyone else how truly special it is when art and reality dance together so seamlessly.
.
.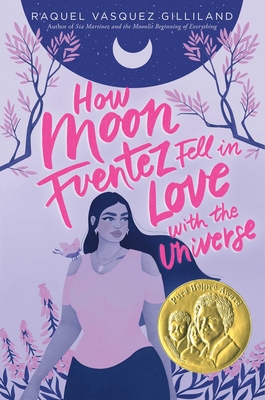 HOW MOON FUENTES FELL IN LOVE WITH THE UNIVERSE by Raquel Vasquez Gilliland (Simon & Schuster Books for Young Readers, August 10, 2021). Young Adult. When her twin sister reaches social media stardom, Moon Fuentez accepts her fate as the ugly, unwanted sister hidden in the background, destined to be nothing more than her sister's camerawoman. But this summer, Moon also takes a job as the "merch girl" on a tour bus full of beautiful influencers and her fate begins to shift in the best way possible.
Most notable is her bunkmate and new nemesis, Santiago Phillips, who is grumpy, combative, and also the hottest guy Moon has ever seen.
Moon is certain she hates Santiago and that he hates her back. But as chance and destiny (and maybe, probably, close proximity) bring the two of them in each other's perpetual paths, Moon starts to wonder if that's really true. She even starts to question her destiny as the unnoticed, unloved wallflower she always thought she was.
Could this summer change Moon's life as she knows it?
.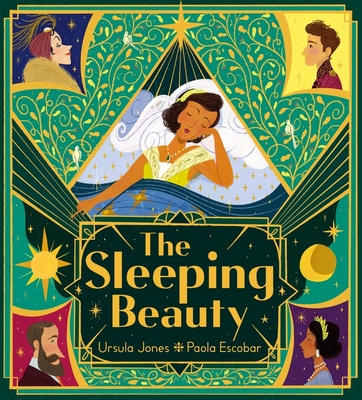 THE SLEEPING BEAUTY by Ursula Jones, illustrated by Paola Escobar (Orchard Books, August 10, 2021). Picture Book.
.
.
.
.
.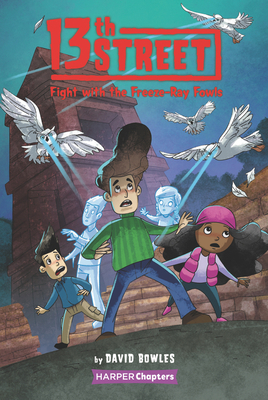 13th STREET #6: Fight with the Freeze-Ray Fowls by David Bowles, illustrated by Shane Clester (HarperChapters, August 17, 2021). Chapter Book. Cousins Malia, Dante, and Ivan must face off against the evil queen of 13th Street. But she has lots of monsters on her side, including birds that can freeze you with a look! Can the cousins defeat her and shut down 13th Street once and for all?
.
.
.
.
BIG APPLE DIARIES written and illustrated by Alyssa Bermudez (Roaring Brook Press, August 17, 2021). Middle Grade. It's the year 2000 in New York City. For 12-year old Alyssa, this means splitting time between her Puerto Rican dad's apartment in Manhattan and her white mom's new place in Queens, navigating the trials and tribulations of middle school, and an epic crush on a new classmate. The only way to make sense of it all is to capture the highs and lows in doodles and hilarious comics in a diary.
Then life abruptly changes on September 11, 2001. After the Twin Towers fall and so many lives are lost, worries about gossip and boys feel distant and insignificant. Alyssa must find a new sense of self and purpose amidst all of the chaos, and find the strength to move forward with hope.
.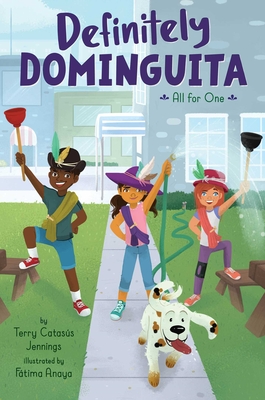 DEFINITELY DOMINGUITA: All for One by Terry Castasús, illustrated by Fatima Anaya (Aladdin, August 17, 2021). Chapter Book. Dom, Pancho, Steph, and their noble steed, Rocco, are ready for their next adventure! When their beloved El Señor Fuentes asks Dom to run a very important errand—to put the order in at the local butcher shop for his daughter, Leni's, upcoming quinceañera—Dom is happy to help. But when Señor Fuentes discovers the order was never put in—and the food for the party has been sold to someone else—Dom takes a cue from The Three Musketeers to try and figure out what happened.
With the help of Pancho and Steph, Dom discovers the dastardly Bublassi brothers have big plans to sabotage Leni's party. Keeping in mind the famous motto All for One and One for All, Mundytown's own Three Musketeers are determined to make sure Leni has a party she'll remember for all the right reasons!
.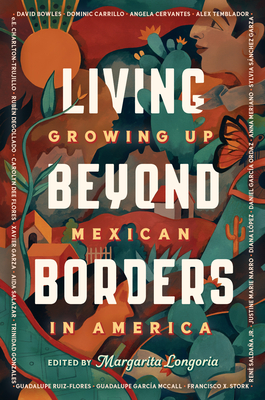 LIVING BEYOND BORDERS: Growing up Mexican in America edited by Margarita Longoria (Philomel Books, August 17, 2021). Young Adult Anthology. Twenty stand-alone short stories, essays, poems, and more from celebrated and award-winning authors make up this YA anthology that explores the Mexican American experience. With works by Francisco X. Stork, Guadalupe Garcia McCall, David Bowles, Rubén Degollado, e.E. Charlton-Trujillo, Diana López, Xavier Garza, Trinidad Gonzales, Alex Temblador, Aida Salazar, Lupe Ruiz-Flores, Sylvia Sanchez Garza, Dominic Carrillo, Angela Cervantes, Carolyn Dee Flores, René Saldaña Jr., Justine Narro, Daniel García Ordaz, and Anna Meriano. In this mixed-media collection of short stories, personal essays, poetry, and comics, this celebrated group of authors share the borders they have crossed, the struggles they have pushed through, and the two cultures they continue to navigate as Mexican American.
.
.
MY TWO BORDER TOWNS by David Bowles, illustrated by Erika Meza (Kokila, August 24, 2021). Picture Book. Early one Saturday morning, a boy prepares for a trip to the Other Side/el Otro Lado. It's close—just down the street from his school—and it's a twin of where he lives. To get there, his father drives their truck along the Rio Grande and over a bridge, where they're greeted by a giant statue of an eagle. Their outings always include a meal at their favorite restaurant, a visit with Tío Mateo at his jewelry store, a cold treat from the paletero, and a pharmacy pickup. On their final and most important stop, they check in with friends seeking asylum and drop off much-needed supplies.
.
ALEJANDRIA FIGHTS BACK! / ¡LA LUCHA DE ALEJANDRIA! by Leticia Hernandez-Linares, illustrated by Robert Liu-Trujillo for the Rise-Home Project (Feminist Press, August 31, 2021). Picture Book. For nine-year-old Alejandria, home isn't just the apartment she shares with Mami and her abuela, Tita, but rather the whole neighborhood. Home is the bakery where Ms. Beatrice makes yummy picos; the sidewalk where Ms. Alicia sells flowers with her little dog, Duende; and the corner store with friendly Mr. Amir.
But lately the city has been changing, and rent prices are going up. Many people in el barrio are leaving because they can no longer afford their homes, and "For Sale" signs are popping up everywhere. Then the worst thing happens: Mami receives a letter saying they'll have to move out too.
Alejandria knows it isn't fair, but she's not about to give up and leave. Join Alejandria as she brings her community together to fight and save their neighborhood!
.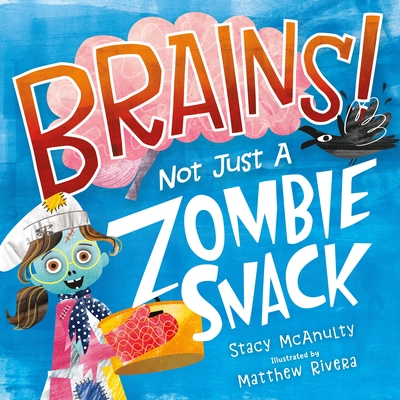 BRAINS! NOT JUST A ZOMBIE SNACK by Stacy McAnulty, illustrated by Matthew Rivera (Henry Holt and Co. BYR, August 31, 2021). Picture Book. Brains. 78% water, 100% delicious. A zombie chef who has sworn off eating brains salivates over this super powerful organ in this funny and fact-filled picture book. From learning about how the brain processes messages from our five senses, to learning why wrinkly human brains are so much more powerful than smooth mouse brains, this is a hilarious introduction to the organ that does it all.
.
.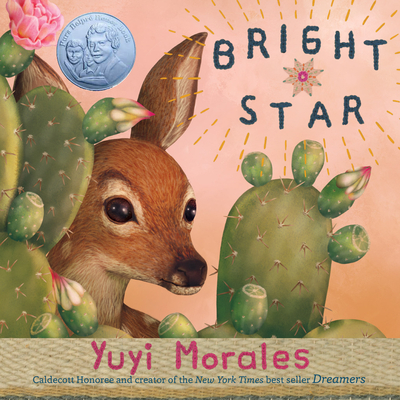 BRIGHT STAR by Yuyi Morales (Neal Porter Books, September 7, 2021). Picture Book.
Child, you are awake
You are alive
You are a bright star,
Inside our hearts.
Told with a combination of powerful, spare language and sumptuous and complex imagery that is typical of Yuyi Morales's work, this is the story of a fawn making her way through a border landscape teaming with flora and fauna native to the region. A gentle but empowering voice encourages her to face her fears when she comes across an obstacle in the form of an insurmountable barrier. Yuyi Morales' first book since her New York Times bestseller Dreamers is a book for very young children looking for their place in a world full of uncertainty. It is a book with resonance for all children, especially those whose safety is threatened due to the immigration crisis in the US.
.
LOTERÍA by Karla Arenas Valenti (Knof, September 7, 2021). Middle Grade. A perilous game of chance. A journey among myths and monsters. A girl whose fate hangs in the balance…It is the hottest hour of the hottest day in Oaxaca City when Life and Death walk into town, ready to begin a new game of la Lotería. But first, they need a pawn, a child whose fate will be determined by the winner of the game: a long and prosperous life or an untimely death. Fate finds this child in a robin-egg blue house, tucked beneath a massive jacaranda tree. And so, the game begins.
Every card reveals a new twist in Clara's fate: a tree, a scorpion, a fateful arrow, a mermaid, a deer, a treacherous rose. But Clara knows none of this. All she knows is that her cousin Esteban has vanished, and she'll do whatever it takes to save him, traveling to the mythical Kingdom of Las Pozas in her search. And although it seems her fate was sealed as soon as the cards were dealt, Clara just might have what it takes to shatter the game and choose a new path.
.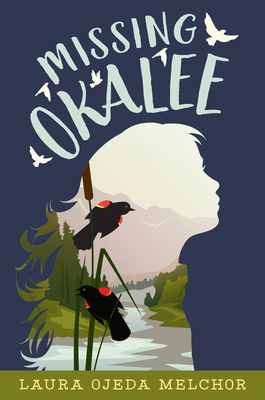 MISSING OKALEE by Laura Onjeda Melchor (Shadow Mountain, September 7, 2021). Middle Grade. When compared to her nearly perfect little sister, Phoebe Paz Petersen feels she doesn't measure up in her parents' eyes. Okalee is smart and beloved for her sunny disposition, which makes it hard for Phoebe to stand out in their small town in Montana. But if she can get picked for the coveted solo in the school choir, she'll stop being a middle-school nobody and finally get her chance to shine.
Despite her sister's annoying perfection, Phoebe actually loves spending time with Okalee. They have one very special, secret tradition: River Day–when they hold hands and make their way across the cold, rushing Grayling River, to celebrate the first hint of spring. This year's River Day crossing, however, goes horribly wrong, and Phoebe's world is suddenly turned upside down.
Heartbroken and facing life without Okalee, Phoebe is more determined than ever to sing the solo in the school concert as a way of speaking to her sister one last time. But Phoebe's so traumatized by what happened, she's lost her beautiful singing voice.
Kat Waters wants the choir solo for herself and is spreading a terrible rumor about what really happened to Okalee on River Day. If Phoebe tells the truth, she believes her family will never forgive her and she may never get to sing her goodbye to Okalee. Even worse, somebody is leaving Phoebe anonymous notes telling her they saw what really happened at the river.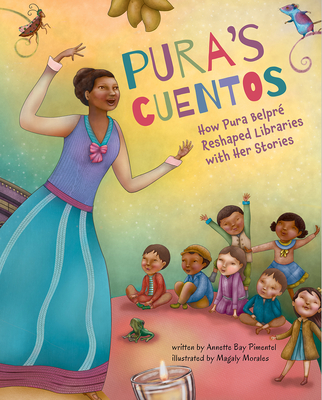 PURA'S CUENTOS: How Pura Belpré Reshaped Libraries with Her Stories by Annette Bay Pimentel, illustrated by Magaly Morales (Abrams Books for Young Readers, September 7, 2021). Picture Book. Pura's abuela always has a cuento to share. She crows ¡Qui-qui-ri-quí! for Señor Gallo, booms Borom, Borom for Señor Zapo, and tells of a beautiful cockroach who loves a mouse. Pura clings to these stories like coquíes cling to green leaves.
When Pura grows up and moves from Puerto Rico to Harlem, she gets a job at the library, where she is surrounded by stories—but they're only in English. Where is Señor Gallo? Where is Pérez the mouse? Where is Puerto Rico on these shelves? She decides to tell children the tales of her homeland in English and in Spanish.
Pura's Cuentos captures the exuberant spirit and passion of Pura Belpré: celebrated storyteller, author, folklorist, and the first Latina librarian in New York City. A pioneer of bilingual storytimes, she welcomed countless new families to the library, formed cultural bridges in her community, and broke the rules by telling stories that weren't printed in books—at least, not yet.
.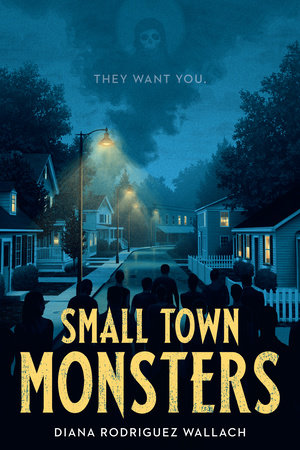 SMALL TOWN MONSTERS by Diana Rodriguez Wallach (Underlined, September 7, 2021). Young Adult. Vera Martinez wants nothing more than to escape Roaring Creek and her parents' reputation as demonologists. Not to mention she's the family outcast, lacking her parents' innate abilities, and is terrified of the occult things lurking in their basement.
Maxwell Oliver is supposed to be enjoying the summer before his senior year, spending his days thinking about parties and friends. Instead he's taking care of his little sister while his mom slowly becomes someone he doesn't recognize. Soon he suspects that what he thought was grief over his father's death might be something more…sinister.
When Maxwell and Vera join forces, they come face to face with deeply disturbing true stories of cults, death worship, and the very nature that drives people to evil.
.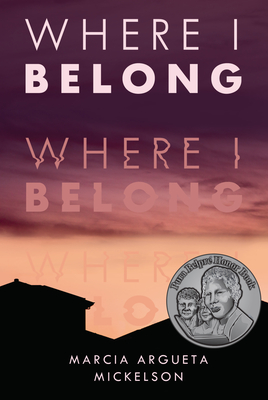 WHERE I BELONG by Marcia Argueta Mickelson (Carolrhoda Lab, September 7, 2021). Young Adult. In the spring of 2018, Guatemalan American high school senior Milagros "Millie" Vargas knows her life is about to change. She's lived in Corpus Christi, Texas, ever since her parents sought asylum there when she was a baby. Now a citizen, Millie devotes herself to school and caring for her younger siblings while her mom works as a housekeeper for the wealthy Wheeler family. With college on the horizon, Millie is torn between attending her dream school and staying close to home, where she knows she's needed. She's disturbed by what's happening to asylum-seekers at the U.S.-Mexico border, but she doesn't see herself as an activist or a change-maker. She's just trying to take care of her own family.
Then Mr. Wheeler, a U.S. Senate candidate, mentions Millie's achievements in a campaign speech about "deserving" immigrants. It doesn't take long for people to identify Millie's family and place them at the center of a statewide immigration debate. Faced with journalists, trolls, anonymous threats, and the Wheelers' good intentions–especially those of Mr. Wheeler's son, Charlie–Millie must confront the complexity of her past, the uncertainty of her future, and her place in the country that she believed was home.
BAREFOOT DREAMS OF PETRA LUNA by Alda P. Dobbs, illustrated by John Jay Cabuay (Sourcebooks, September 14, 2021). Middle Grade. It is 1913, and twelve-year-old Petra Luna's mama has died while the Revolution rages in Mexico. Before her papa is dragged away by soldiers, Petra vows to him that she will care for the family she has left–her abuelita, little sister Amelia, and baby brother Luisito–until they can be reunited. They flee north through the unforgiving desert as their town burns, searching for safe harbor in a world that offers none.
Each night when Petra closes her eyes, she holds her dreams close, especially her long-held desire to learn to read. Abuelita calls these barefoot dreams: "They're like us barefoot peasants and indios–they're not meant to go far." But Petra refuses to listen. Through battlefields and deserts, hunger and fear, Petra will stop at nothing to keep her family safe and lead them to a better life across the U.S. border–a life where her barefoot dreams could finally become reality.
.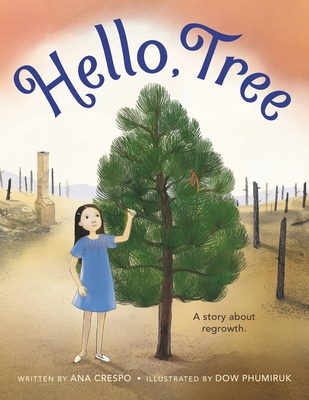 HELLO, TREE by Ana Crespo, illustrated by Dow Phumiruk (Little, Brown Books for Young Readers, September 14, 2021). Picture Book. When a wildfire comes roaring into the forest, all the animals and humans flee. But all the tree can do is wait. Wait until many days and nights pass. Wait until the fire loses the battle. And wait until the forest is still before the forest can be reborn and the animals and the girl can come back.

Inspired by the 2013 Black Forest fire and told from the viewpoint of a tree watching its home destroyed, Hello, Tree is about the kinship between humans and nature, and preservation of the environment.
.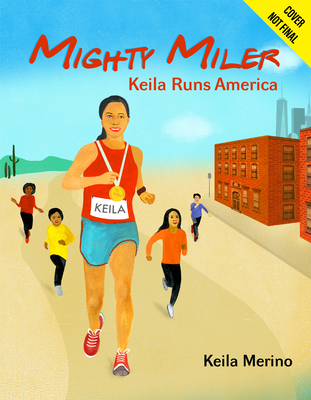 MIGHTY MILER: Keila Runs America by Keila Merino, illustrated by Ana Aranda (Six Foot Press, September 15, 2021). Picture Book. Feeling shy and uncertain and speaking only a few words of English, Keila finds an unlikely friend in her gym teacher, Mr. Jones. He shouts out instructions to the students as they play kickball and dodgeball, and at first Keila doesn't understand him and doesn't know what to do. Finally, he yells out to her, "Just run " And then Keila starts running . . . and running . . . and running She discovers that she has a natural talent for the sport. Through running, Keila finds inside her a determination that she never knew she had. Learning to run like the wind, Keila bravely adapts to her new life in America and develops a confidence and sense of herself that will stay with her forever.
Mighty Miler is the true story of ultrarunning champion, coach, and New York City schoolteacher Keila Merino. An immigrant from Mexico, she discovered running in the schoolyards of Arizona and has harnessed the sport to hurdle barriers of language, gender, and class. Today she competes around the world and shares a message of optimism, hard work, and kindness that has shaped the lives of her students–many of whom are immigrants–as much as it has her own. Keila's story shows that by following one's passion and helping others, one can achieve the American dream.
.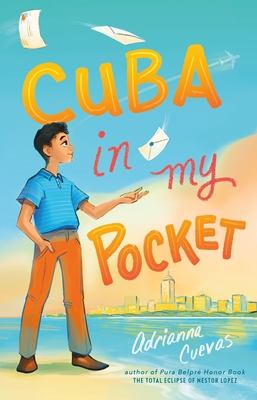 CUBA IN MY POCKET by Adriana Cuevas (FSG/Macmillan, September 21, 2021). Middle Grade.
When the failed Bay of Pigs invasion in 1961 solidifies Castro's power in Cuba, twelve-year-old Cumba's family makes the difficult decision to send him to Florida alone. Faced with the prospect of living in another country by himself, Cumba tries to remember the sound of his father's clarinet, the smell of his mother's lavender perfume.
Life in the United States presents a whole new set of challenges. Lost in a sea of English speakers, Cumba has to navigate a new city, a new school, and new freedom all on his own. With each day, Cumba feels more confident in his new surroundings, but he continues to wonder: Will his family ever be whole again? Or will they remain just out of reach, ninety miles across the sea?
.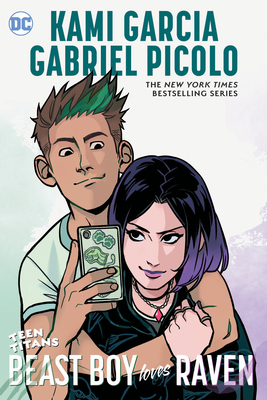 TEEN TITANS: Beast Boy Loves Raven by Kami Garcia, illustrated by Gabriel Picolo (DC Comics, September 28, 2021). Young Adult. It seems like years, but it's only been a few days since Raven Roth recovered her memories, trapped her demon father, Trigon, into her amulet, and had her heart broken for the first time. But she doesn't have time to think about the past…she has to focus on finding a way to get rid of Trigon for good.
Garfield Logan still can't believe he has powers that allow him to change into different animals, but the price of knowing that his parents kept this secret hidden from him just feels too high. And what's more, his difficulty controlling these abilities could have unexpected consequences.
Both are seeking answers from the one person who seems to have them all figured out: Slade Wilson.
When their paths converge in Nashville, Raven and Gar can't help but feel a connection, despite the secrets they both try to hide. It will take a great amount of trust and courage to overcome the wounds of their pasts. But can they find acceptance for the darkest part of themselves? Or maybe even love?
.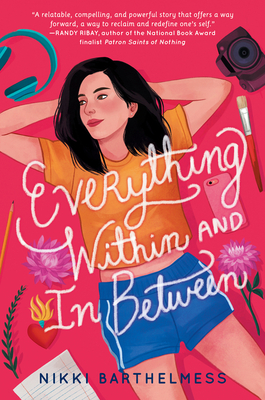 EVERYTHING WITHIN AND IN BETWEEN by Nikki Barthelmess (Harper, October 5, 2021). Young Adult.
For Ri Fernández's entire life, she's been told, "We live in America and we speak English." Raised by her strict Mexican grandma, Ri has never been allowed to learn Spanish.
What's more, her grandma has pulled Ri away from the community where they once belonged. In its place, Ri has grown up trying to fit in among her best friend's world of mansions and country clubs in an attempt try to live out her grandmother's version of the "American Dream."
In her heart, Ri has always believed that her mother, who disappeared when Ri was young, would accept her exactly how she is and not try to turn her into someone she's never wanted to be. So when Ri finds a long-hidden letter from her mom begging for a visit, she decides to reclaim what Grandma kept from her: her heritage and her mom.
But nothing goes as planned. Her mom isn't who Ri imagined she would be and finding her doesn't make Ri's struggle to navigate the interweaving threads of her mixed heritage any less complicated. Nobody has any idea of who Ri really is—not even Ri herself.
.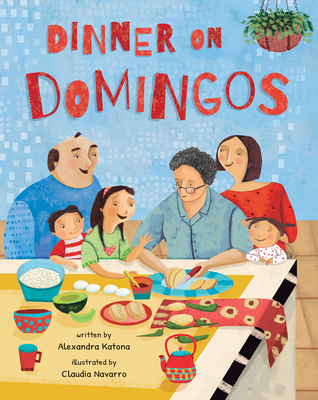 DINNER ON DOMINGOS by Alexandra Katona, illustrated by Claudia Navarro (Barefoot Books, October 11, 2021). Picture Book. "This magical home turns a normal Sunday into domingo: the best day of the week." Warm memories wash over a first-generation Latinx American girl as she experiences a typical Sunday night dinner at her Abuelita's house. Readers are immersed in the rich ways love is expressed within this home: the delicious smells of Ecuadorian home cooking, dancing, hugging and playing games with aunts, uncles and cousins. As Alejandra thinks about all the good times her family has had there, she decides that she wants to be brave and try speaking Spanish with Abuelita so that they can deepen their bond. Based on the author's own life, this timely tale reflects the experience of many families.
.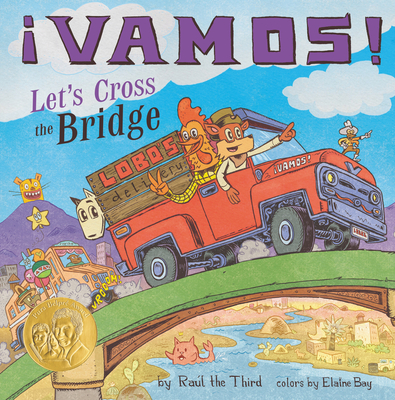 ¡VAMOS! Let's Cross The Bridge by Raúl The Third (Versify, October 12, 2021). Picture Book. Little Lobo and Bernabe are back in this joyful story about coming together and celebrating community. People are always crossing the bridge for work, to visit family, or for play. Some going this way; others going that way. Back and forth they go. With friends on foot and in bicycles, in cars and trucks, the bridge is an incredibly busy place with many different types of vehicles.

Little Lobo and his dog Bernabé have a new truck and they are using it to carry party supplies over the bridge with their pals El Toro and La Oink Oink. The line is long and everyone on the bridge is stuck. How will they pass the time? Eventually everyone comes together for an epic party on the bridge between two different countries. Richard Scarry's Cars and Trucks and Things That Go gets Mexican American makeover in this joyful story about coming together.
.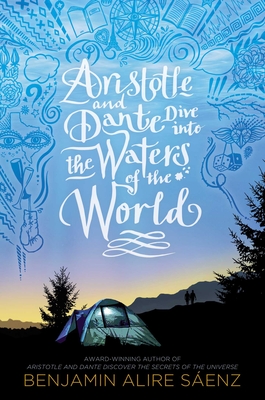 ARISTOTLE AND DANTE DIVE INTO THE WATERS OF THE WORLD by Benjamin Alire Sáenz (Simon & Schuster Books for Young Readers, October 12, 2021). Young Adult. In Aristotle and Dante Discover the Secrets of the Universe, two boys in a border town fell in love. Now, they must discover what it means to stay in love and build a relationship in a world that seems to challenge their very existence.
Ari has spent all of high school burying who he really is, staying silent and invisible. He expected his senior year to be the same. But something in him cracked open when he fell in love with Dante, and he can't go back. Suddenly he finds himself reaching out to new friends, standing up to bullies of all kinds, and making his voice heard. And, always, there is Dante, dreamy, witty Dante, who can get on Ari's nerves and fill him with desire all at once.
The boys are determined to forge a path for themselves in a world that doesn't understand them. But when Ari is faced with a shocking loss, he'll have to fight like never before to create a life that is truthfully, joyfully his own.
.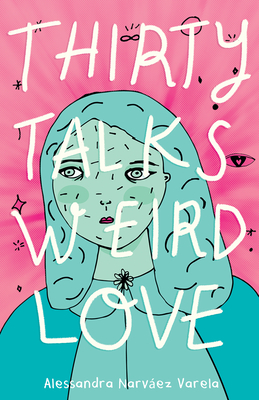 THIRTY TALKS WEIRD LOVE by Alessandra Narváez Varela (Cinco Puntos Press, October 12, 2021). Young Adult. Out of nowhere, a lady comes up to Anamaria and says she's her, from the future. But Anamaria's thirteen, she knows better than to talk to some weirdo stranger. Girls need to be careful, especially in Ciudad Juárez, Mexico–it's the 90's and fear is overtaking her beloved city as cases of kidnapped girls and women become alarmingly common. This thirty-year-old "future" lady doesn't seem to be dangerous, but she won't stop bothering her, switching between cheesy Hallmark advice about being kind to yourself, and some mysterious talk about saving a girl.
Anamaria definitely doesn't need any saving, she's doing just fine. She works hard at her strict, grade-obsessed middle school–so hard that she hardly gets any sleep; so hard that the stress makes her snap not just at mean girls but even her own (few) friends; so hard that when she does sleep she dreams about dying–but she just wants to do the best she can so she can grow up to be successful. Maybe Thirty's right. Maybe she's not supposed to be so exhausted with her life, but how can she ask for help when her city is mourning the much bigger tragedy of its stolen girls?
.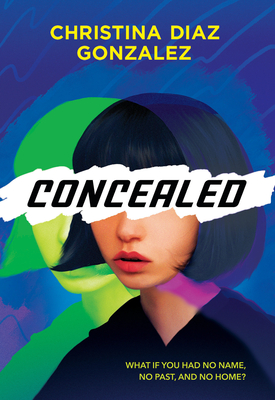 CONCEALED by Christina Diaz Gonzalez (Scholastic Press, October 19, 2021). Middle Grade. Katrina believes that she and her parents are part of the Witness Protection Program. That's why they keep switching towns, and names, and identities… right?
But when her father disappears, Katrina learns that she's the reason they've been hiding all these years. And it's not just her identity that is called into question-but her very humanity.
.
.
.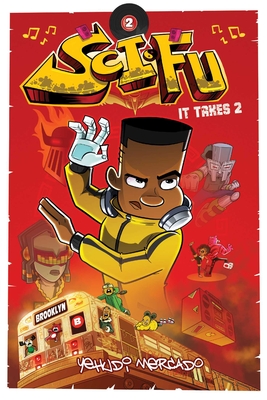 SCI-FU: IT TAKES 2 written and illustrated by Yehudi Mercado (Oni Press, October 19, 2021). Graphic Novel. Wax, aspiring DJ and sci-fu master-in-training, made it back safely from the alien robot planet of Discopia, where he defeated the Five Deadly Dangers and became the rightful king of Discopia. He doesn't want the crown, though. He just wants things to go back to normal. Wax and his crew thought the robot trouble was behind them, but strange creatures have been showing up in Brooklyn, and Wax is determined to take care of them once and for all. Little does he know, there's a new villain in Discopia, and she'll do anything to take the crown from Wax. Wax starts to worry he doesn't have what it takes to protect his family, friends, and all of Brooklyn from the new threats. Wax will need to kick his hip-hop and sci-fu training into high gear—and learn to rely on his family and friends for help—if he's going to have a shot at saving his neighborhood.
.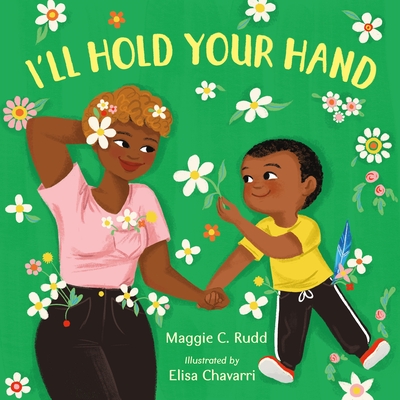 I'LL HOLD YOUR HAND by Maggie C. Rudd, illustrated by Elisa Chavarri (Farrar, Straus and Giroux BYR, October 26, 2021). Picture Book. I'll Hold Your Hand celebrates the unbreakable bond of family, and all the ways our actions can say "I love you" louder than words.
.
.
.
.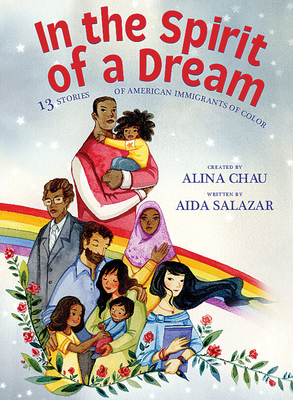 IN THE SPIRIT OF A DREAM: 13 Stories of American Immigrants of Color by Aida Salazar and Alina Chau (Orchard Books, November 2, 2021). Picture Book. Celebratory, triumphant, and inspiring, In the Spirit of a Dream is a tribute to American immigrants of color, written in poems and illustrated by 14 first- and second-generation immigrant artists.In the spirit of a dream, many immigrants of color set out across continents, oceans, and borders, travelling to the United States in pursuit of opportunity. This book is a celebration of 13 American immigrants of color, from world-famous to local heroes, politicians, surgeons, athletes, activists and more. The biographies included feature engineer and astronaut Anousheh Ansari; Paralympic athlete and entrepreneur Alejandro Albor; surgeon Ayub Khan Ommaya; jazz musician Candido Camero; dancer Conceiçao Damasceno; Sriracha inventor and businessman David Tran; basketball player Dikembe Mutombo; author Edwidge Danticat; politician Ilhan Omar; comic artist Jim Lee; environmental activist Juana Guttierez; cellist Yo-Yo Ma, and the Undocupoets, a group of undocumented poets. These stories are told in poems by Aida Salazar and artwork by Alina Chau, Bianca Diaz, Dion MBD, Fahmida Azim, Gaby D'Alessandro, Jose Ramirez, Ken Daley, Nicole Xu, Paulo D. Campos, Rahele Jomepour Bell, Tracy Guiteau, Vanessa Flores, and Yasmin Imamura.
.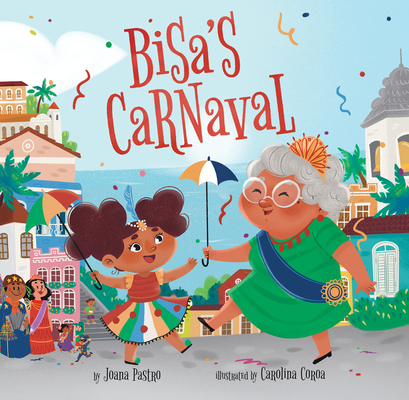 BISA'S CARNAVAL by Joana Pastro, illustrated by Carolina Coroa (Scholastic, November 2, 2021). Picture Book. With help from her bisa (great-grandma), a young girl in Brazil prepares for Carnaval: bright costumes, feathers, flowers, and plenty of glitter. But bisa must stay home. As the girl hugs bisa goodbye, the music pulls her in. Excitement is everywhere, on every sight, sound and scent. But…Carnaval isn't the same without bisa.

With the blow of a whistle and lots of love, the girl will make sure BISA'S CARNAVAL is the best one ever!
.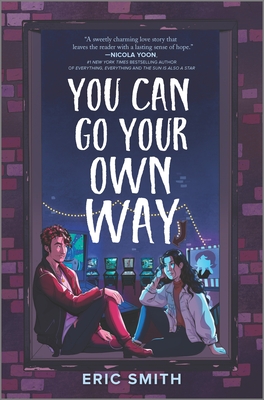 YOU CAN GO YOUR OWN WAY by Eric Smith (Inkyard Press, November 2, 2021). Young Adult. Adam Stillwater is in over his head. At least, that's what his best friend would say. And his mom. And the guy who runs the hardware store down the street. But this pinball arcade is the only piece of his dad that Adam has left, and he's determined to protect it from Philadelphia's newest tech mogul, who wants to turn it into another one of his cold, lifeless gaming caf's.
Whitney Mitchell doesn't know how she got here. Her parents split up. She lost all her friends. Her boyfriend dumped her. And now she's spending her senior year running social media for her dad's chain of super successful gaming caf s–which mostly consists of trading insults with that decrepit old pinball arcade across town.But when a huge snowstorm hits, Adam and Whitney suddenly find themselves trapped inside the arcade. Cut off from their families, their worlds, and their responsibilities, the tension between them seems to melt away, leaving something else in its place. But what happens when the storm stops?
.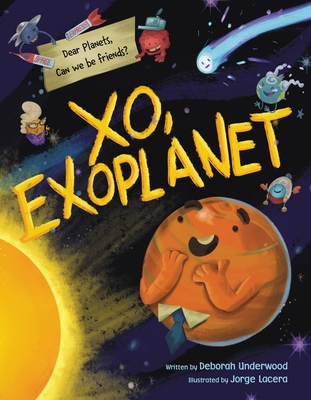 XO, EXOPLANET by Deborah Underwood, illustrated by Jorge Lacera (Disney Hyperion, November 2, 2021). Picture Book. An exoplanet is a planet that doesn't circle our sun–At least that's what Mercury, Venus, Earth, Mars, Jupiter, Saturn, Uranus, and Neptune think. (Pluto, too!). But when the planets send a letter of greeting to a newly discovered exoplanet, they get a surprising response: The exoplanet thinks THEY are the exoplanets! When the space feud escalates, how will interplanetary peace be restored?
.
.
.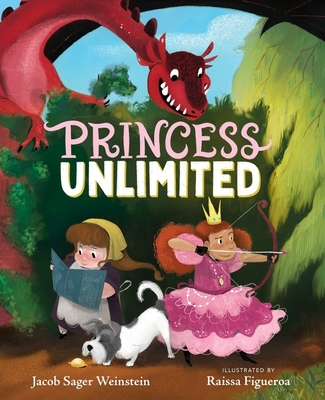 PRINCESS UNLIMITED by Jacob Sager Weinstein, illustrated by Raissa Figueroa (Clarion Books, November 9, 2021). Picture Book. The funny and empowering tale of a determined princess who takes matters into her own hands when a dragon ravages her kingdom and her royal parents are too preoccupied with frills and sparkles to help.
.
.
.
.
A BUCKET OF DIRTY WATER by Jasminne Mendez (Arte Público Press, 2021). YA Memoir. Becoming a teenager isn't easy for anyone. But what happens when your need for independence clashes with your immigrant parent's values? This collection of short personal essays by Jasminne Mendez, reminds us that growing up different can be hard yet rewarding and finding out who we are is a journey and not a destination.
.
.
JOSEFINA'S HABICHUELAS by Jasminne Mendez (Arte Público Press, Fall 2021). Picture Book. Josefina's Habichuelas is the story of a young girl who loves dessert. During the season of Lent, Josefina gives up eating sweets and learns the value of perseverance. When her mami and tias teach her the family recipe of habichuelas con dulce, Josefina also learns that sometimes the sweetest things in life aren't sweets.
.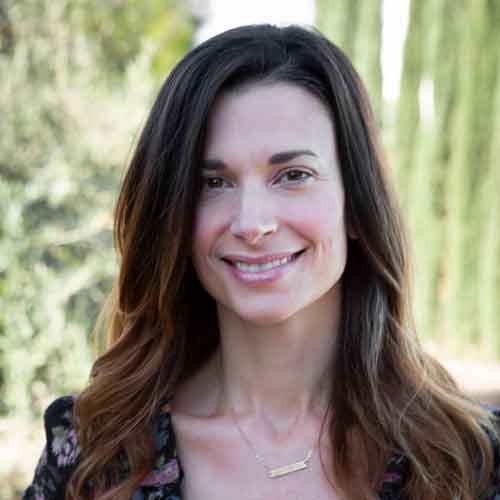 MI CASA IS MY HOME by Laurenne Sala, illustrated by Zara González Hoang (Candlewick, Fall 2021). Picture Book. A bilingual celebration of home and family starring Lucia who lives en su casa with her big, loud, beautiful familia.
.
.
.
TWIN FLAMES by Olivia Abtahi (Tu Books, Fall 2021). Young Adult. Twin Flames is a young adult fantasy about twins Leila and Bianca, who are counting the days until high school graduation so they can escape their small Virginia town. When Leila receives a mysterious power, the twins suddenly have a whole new world to explore—until a relapse of Bianca's childhood illness threatens everything.
.
.
.