.
We are an affiliate with Indiebound and Bookshop. If If you make a purchase through these links, at no additional cost to you, we will earn a small commission.
.
HERE IT IS: Our 2022 list of books by/for/about Latinxs. Here are the 132 titles we know about that are releasing this year. This is down from last year, but we have more books that were announced as releasing this year but do not yet have an official description, a release date, and/or a cover image. Last year, we had about 30 titles that were not ready to list. This year, we have 60 titles that may release this year, but are not ready to be listed. Our guess is this is due to the pandemic and supply chain problems. Some may be pushed back to 2023. Keep scrolling and you will find the 60 titles after the 123 that have complete information. We will update this post as we get additional information.
Keep in mind that a book may have a Latinx creator (like an illustrator) but the content may not be Latinx-centered, so if you are looking for books with Latinx content, please read the descriptions carefully. The books are listed by the publishing date. Please let us know in the comments if we are missing any!
.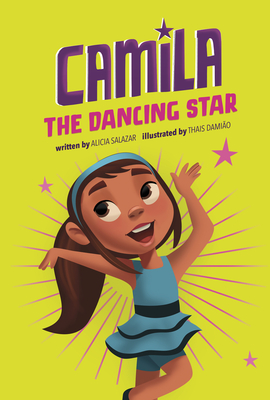 CAMILA THE DANCING STAR by Alicia Salazar, illustrated by Thais Damiao (Picture Window Books, January 1, 2022). Early Reader. Camila's dance camp is holding a dance competition. She and her partners are working hard and hoping for a win. Their steps, turns, and twirls look great! But when Camila falls, she twists her ankle and ends up on crutches. Are Camila's dancing days over for now?
.
.
.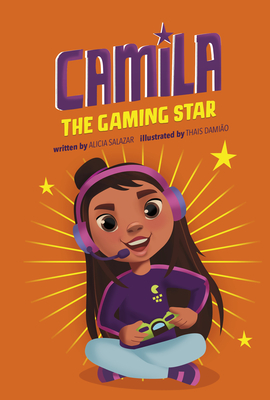 CAMILA THE GAMING STAR by Alicia Salazar, illustrated by Thais Damiao (Picture Window Books, January 1, 2022). Early Reader. Camila wants to buy some new video equipment, so when she hears about a video game tournament, she sees her chance to win big money. Her brother and sister help her perfect her gaming skills, but will it be enough to make her into a winning video game star?
.
.
.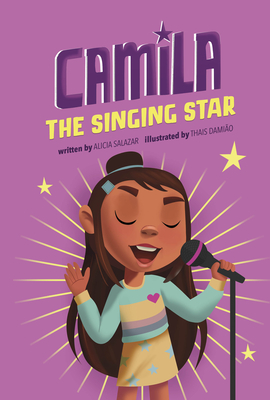 CAMILA THE SINGING STAR by Alicia Salazar, illustrated by Thais Damiao (Picture Window Books, January 1, 2022). Early Reader. Camila has entered a singing competition and she knows that she wants to sing her family's favorite song; but when it comes to actually competing Camila is very nervous about the size of the audience and being in the spotlight–but Camila knows her family is there and that she can use that knowledge to overcome her stage fright. Includes artistic activity.
.
.
.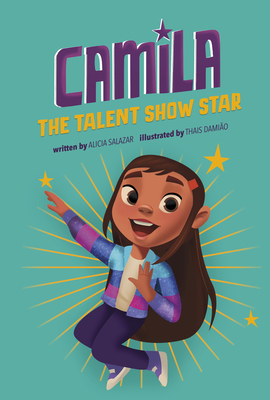 CAMILA THE TALENT SHOW STAR by Alicia Salazar, illustrated by Thais Damiao (Picture Window Books, January 1, 2022). Early Reader. Every year Camila's school has a talent show, and Camila wants to sing her favorite song; but Ruby, a new girl, has already signed up to sing the same song and Camila is so mad she decides not to compete at all–until Ruby suggests that they sing together, and Camila discovers sometimes two voices are better than one. Includes suggestions for creating your own talent show.
.
.
.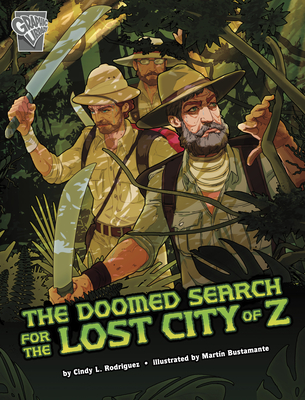 THE DOOMED SEARCH FOR THE LOST CITY OF Z by Cindy L. Rodriguez, illustrated by Martín Bustamante (Capstone Press, January 1, 2022). Graphic Novel. Percy Fawcett was a mapmaker and an adventurer. In the early 1900s, he spent years mapping out the jungles of South America. Fawcett became obsessed with the idea of a lost city of gold hidden deep in the jungle. At the age of 57, Fawcett, his 21-year-old son Jack, and Jack's friend Raleigh Rimell left on a quest to find the Lost City of Z. The three men were never heard from again. Untangle the clues they left behind.
.
.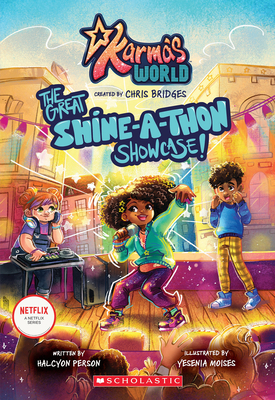 KARMA'S WORLD #1: The Great Shine-A-Thon Showcase! by Halcyon Person, illustrated by Yesenia Moises (Scholastic, January 4, 2022). Chapter Book. Meet Karma Grant! Karma and her friends are totally stoked for the MC Grillz concert in their neighborhood, Hansberry Heights! But when the famous rapper's bus breaks down and the show is canceled, it's up to Karma to make the best of some bad luck. Will Karma be able to put on her own concert, the Shine-a-Thon, with her friends or will the pressure prove to be way too much?
.
.
.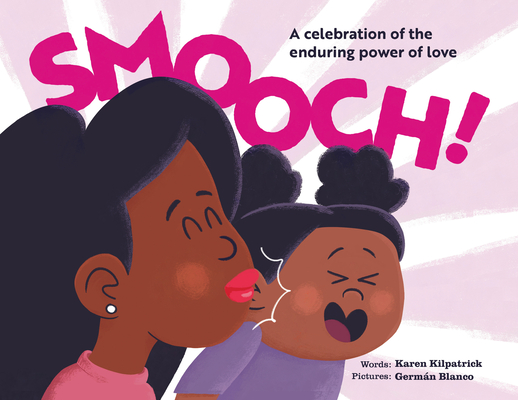 SMOOCH: A Celebration of the Enduring Power of Love by Karen Kilpatrick, illustrated by Germán Blanco (Genius Cat Books, January 4, 2022). Picture Book. Both humorous and endearing, Smooch is a fresh take on the expression of love that is relevant, relatable, and reassuring. Showcasing diverse family structures and characters through bright, colorful artwork, Smooch engages young readers through familiar circumstances and humor and caregivers through touching sentiment. Perfect for showcasing the permanent bond of love in a fun way, or for children dealing with any kind of separation anxiety.
.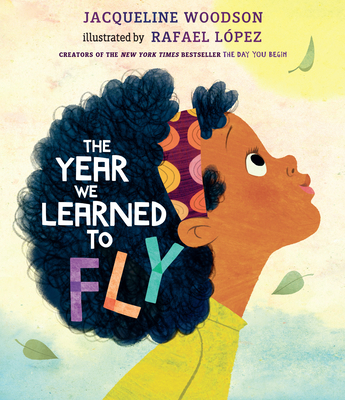 THE YEAR WE LEARNED TO FLY by Jacqueline Woodson, illustrated by Rafael López (Nancy Paulsen Books, January 4, 2022). Picture Book. On a dreary, stuck-inside kind of day, a brother and sister heed their grandmother's advice: "Use those beautiful and brilliant minds of yours. Lift your arms, close your eyes, take a deep breath, and believe in a thing. Somebody somewhere at some point was just as bored you are now." And before they know it, their imaginations lift them up and out of their boredom. Then, on a day full of quarrels, it's time for a trip outside their minds again, and they are able to leave their anger behind. This precious skill, their grandmother tells them, harkens back to the days long before they were born, when their ancestors showed the world the strength and resilience of their beautiful and brilliant minds.
.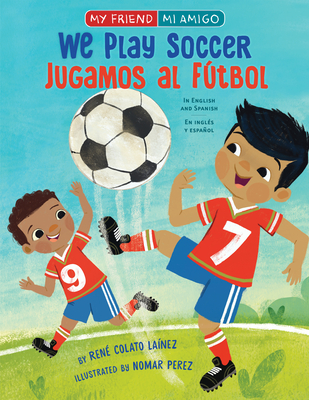 WE PLAY SOCCER by René Colato Laínez, illustrated by Nomar Perez (Holiday House, January 11, 2022). Picture Book. Two boys, an English speaker and a Spanish speaker, are on the same soccer team. They have their uniforms and their cleats. They can both juggle the ball. At first, the boys must wait on the bench. But when the coach lets them in the game, both Joe and José score goals. "We win," says Joe. "Ganamos," says José.
.
.
.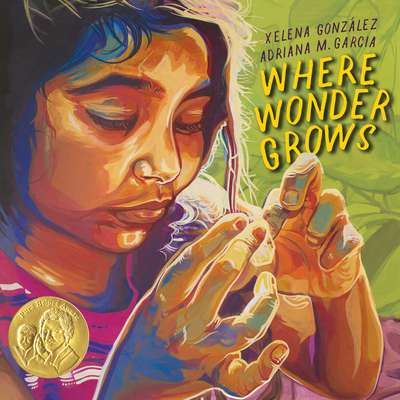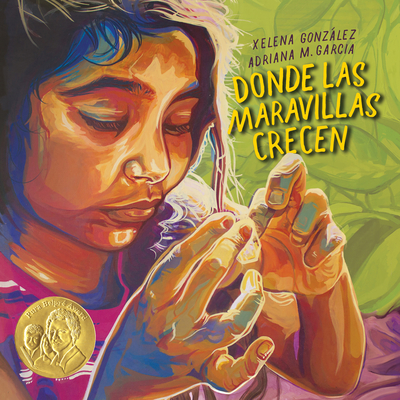 WHERE WONDER GROWS/Donde Las Maravillas Crencen by Xelena González, illustrated by Adriana M. Garcia (Cinco Puntos Press/Lee & Low, January 4, 2022). Picture Book. When Grandma walks to her special garden, her granddaughters know to follow her there. Grandma invites the girls to explore her collection of treasures–magical rocks, crystals, seashells, and meteorites–to see what wonders they reveal. They are alive with wisdom, Grandma says. As her granddaughters look closely, the treasures spark the girls' imaginations. They find stories in the strength of rocks shaped by volcanoes, the cleansing power of beautiful crystals, the mystery of the sea that houses shells and shapes the environment, and the long journey meteorites took to find their way to Earth. This is the power of Grandma's special garden, where wonder grows and stories blossom. Releases simultaneously in Spanish.
.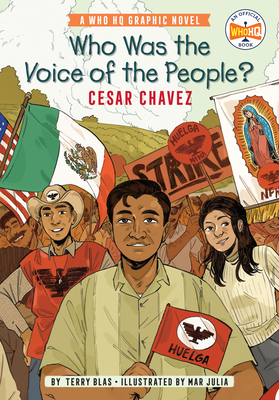 WHO WAS THE VOICE OF THE PEOPLE? Cesar Chavez: A Who HQ Graphic Novel by Terry Blas, illustrated by Mar Julia (Penguin Workshop, January 11, 2022). Graphic Novel. Follow Cesar Chavez and the National Farmworkers Association as they set out on a difficult 300-mile protest march in support of farm workers' rights. A story of hope, solidarity, and perseverance, this graphic novel invites readers to immerse themselves in the life of the famous Latino American Civil Rights leader.
.
.
.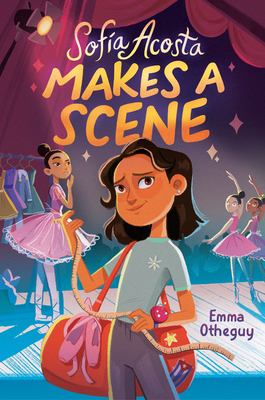 SOFÍA ACOSTA MAKES A SCENE by Emma Otheguy (Knopf Books for Young Readers, January 25, 2022). Middle Grade. It's a good thing Sofía Acosta loves dreaming up costumes, because otherwise she's a ballet disaster—unlike her parents, who danced under prima ballerina Alicia Alonso before immigrating to the suburbs of New York. Luckily, when the Acostas host their dancer friends from Cuba for a special performance with the American Ballet Theatre, Sofía learns there's more than dance holding her family together. Between swapping stories about Cuba and sharing holiday celebrations, the Acostas have never been more of a team.
Then Sofía finds out about the dancers' secret plans to defect to the United States, and makes a serious mistake—she confides in her best friend, only to discover that Tricia doesn't want "outsiders" moving to their community. Now Sofía wonders what the other neighbors in her tight-knit suburban town really think of immigrant families like hers. Sofía doesn't want to make a scene, but if she doesn't speak up, how will she figure out if her family really belongs?
.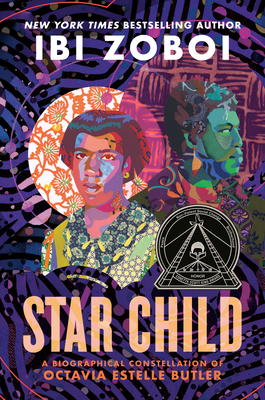 STAR CHILD: A Biographical Constellation of Octavia Estelle Butler by Ibi Zoboi (Dutton Books for Young Readers, January 25, 2022). Acclaimed novelist Ibi Zoboi illuminates the young life of the visionary storyteller Octavia E. Butler in poems and prose. Born into the Space Race, the Red Scare, and the dawning Civil Rights Movement, Butler experienced an American childhood that shaped her into the groundbreaking science-fiction storyteller whose novels continue to challenge and delight readers fifteen years after her death.
.
.
.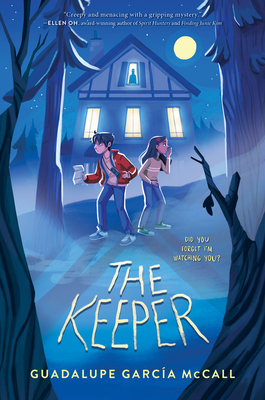 THE KEEPER by Guadalupe Garcia McCall. (HarperCollins, January 25, 2022). Middle Grade. James's new house has a history. None of the kids who've lived there have ever survived. No sooner have he and his family arrived in their "perfect" new home in their "perfect" new town than he starts getting mysterious letters from someone called the Keeper. Someone who claims to be watching him. Someone who is looking for "young blood."
James and his sister, Ava, are obviously in danger. But the problem with having a history of playing practical jokes is that no one believes James—not even his parents. Now James and Ava need to figure out who is sending the letters before they become the next victims in their neighborhood's long history of missing children.
Because one thing is clear: Uncovering the truth about the Keeper is the only thing that will keep them alive.
.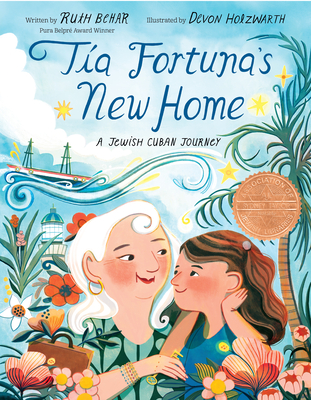 TÍA FORTUNA'S NEW HOME: A Jewish Cuban Journey by Ruth Behar, illustrated by Devon Holzwarth (Knopf Books for Young Readers, January 25, 2022). Picture Book. When Estrella's Tía Fortuna has to say goodbye to her longtime Miami apartment building, The Seaway, to move to an assisted living community, Estrella spends the day with her. Tía explains the significance of her most important possessions from both her Cuban and Jewish culture, as they learn to say goodbye together and explore a new beginning for Tía.
.
.
.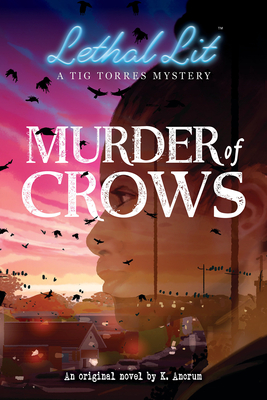 MURDER OF CROWS (Lethal Lit Novel #1) by K. Ancrum (Scholastic Inc., February 1, 2022). Young Adult. Lethal Lit follows Tig Torres, a Cuban American teen detective, in her hometown of Hollow Falls. In season one of the hit podcast, Tig used her smarts and fearlessness to track down the infamous "Lit Killer," a serial killer who staged his murders after death scenes from famous books. But there's no rest for courageous, mystery-solving teens in a place like Hollow Falls, and though the Lit Killer is now behind bars, his protégé, Tig's classmate and crush Oly, has disappeared!
And that's not the only game afoot. Tig has caught the attention of the town's local armchair detective group, the Murder of Crows. They're obsessed with Hollow Falls' dark past and fixated on a dangerous search for the missing body of the town's founder. There are rumors about what's buried with the body that could be life-changing for whoever finds it, and with a mission like that underway, it's not long before a member of the Murder of Crows turns up dead.
Tig, along with her friends Max and Wyn, steps in to help, but the stakes are getting higher and the hunt more deadly. Someone's willing to kill to keep the town's secrets buried, and if Tig's not careful, she'll be the Murder of Crows' next victim.
.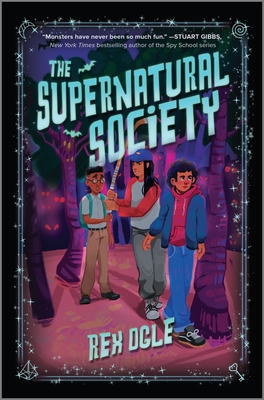 THE SUPERNATURAL SOCIETY by Rex Ogle. (Inkyard Press, February 1, 2022). Middle Grade. Will Hunter thought his life couldn't get any worse: His parents just got divorced, his best (and only) friend now is his dog, Fitz, and his mom moved them from New York City to the middle-of-nowhere town called East Emerson.
But Will was wrong–things are about to get way worse. Because East Emerson is filled with a whole lot of monsters, and he's the only person who can see them.
When all the town pets (including Fitz) go missing, Will suspects there's something sinister going on. So he joins forces with outcast Ivy and super-smart Linus to uncover the ancient secrets of East Emerson. Besides, nothing bad could happen when three sixth graders team up against monsters, magic, myths, and mad science . . . right?
.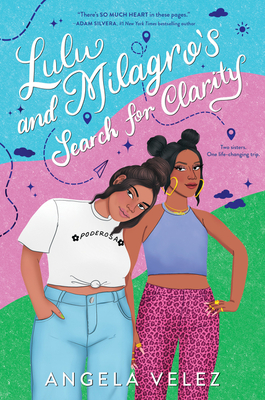 LULU & MILAGROS SEARCH FOR CLARITY by Angela Velez (Balzer + Bray, February 8, 2022). Young Adult. Overachiever Luz "Lulu" Zavala has straight As, perfect attendance, and a solid ten-year plan. First up: nail her interview for a dream internship at Stanford, the last stop on her school's cross-country college road trip. The only flaw in her plan is Clara, her oldest sister, who went off to college and sparked a massive fight with their overprotective Peruvian mom, who is now convinced that out-of-state-college will destroy their family. If Lulu can't fix whatever went wrong between them, the whole trip—and her future—will be a waste.
Middle sister Milagro wants nothing to do with college or a nerdy class field trip. Then a spot opens up on the trip just as her own spring break plans (Operation Don't Die a Virgin) are thwarted, and she hops on the bus with her glittery lipsticks, more concerned about getting back at her ex than she is about schools or any family drama. But the trip opens her eyes about possibilities she'd never imagined for herself. Maybe she is more than the boy-crazy girl everyone seems to think she is.
On a journey from Baltimore all the way to San Francisco, Lulu and Milagro will become begrudging partners as they unpack weighty family expectations, uncover Clara's secrets, and maybe even discover the true meaning of sisterhood.
.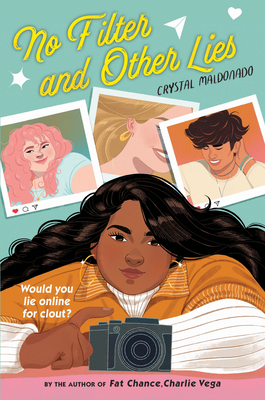 NO FILTER AND OTHER LIES by Crystal Maldonado. (Holiday House, February 8, 2022). Young Adult. Twenty one-year-old Max Monroe has it all: beauty, friends, and a glittering life filled with adventure. With tons of followers on Instagram, her picture-perfect existence seems eminently enviable.
Except it's all fake.
Max is actually 16-year-old Kat Sanchez, a quiet and sarcastic teenager living in drab Bakersfield, California. Nothing glamorous in her existence—just sprawl, bad house parties, a crap school year, and the awkwardness of dealing with her best friend Hari's unrequited love.
But while Kat's life is far from perfect, she thrives as Max: doling out advice, sharing beautiful photos, networking with famous influencers, even making a real friend in a follower named Elena. The closer Elena and "Max" get—texting, Snapping, and even calling—the more Kat feels she has to keep up the façade.

But when one of Max's posts goes ultra-viral and gets back to the very person she's been stealing photos from, her entire world – real and fake — comes crashing down around her. She has to figure out a way to get herself out of the huge web of lies she's created without hurting the people she loves.

But it might already be too late.
.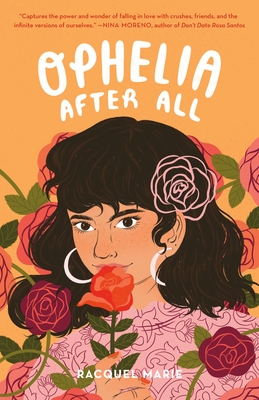 OPHELIA AFTER ALL by Racquel Marie (Feiwel & Friends, February 8, 2022). Young Adult. Ophelia Rojas knows what she likes: her best friends, Cuban food, rose-gardening, and boys – way too many boys. Her friends and parents make fun of her endless stream of crushes, but Ophelia is a romantic at heart. She couldn't change, even if she wanted to.
So when she finds herself thinking more about cute, quiet Talia Sanchez than the loss of a perfect prom with her ex-boyfriend, seeds of doubt take root in Ophelia's firm image of herself. Add to that the impending end of high school and the fracturing of her once-solid friend group, and things are spiraling a little out of control. But the course of love—and sexuality—never did run smooth. As her secrets begin to unravel, Ophelia must make a choice between clinging to the fantasy version of herself she's always imagined or upending everyone's expectations to rediscover who she really is, after all.
.
.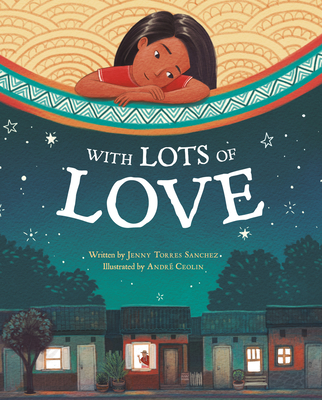 WITH LOTS OF LOVE by Jenny Torres Sanchez, illustrated by Andre Ceolin. (Viking Books for Young Readers, February 8, 2022). Picture Book. Rocio has grown up in Central America, but now she and her family are moving to the United States. Rocio does her best to adjust to a new way of living, but there are many things she misses from her old life—Abuela's cooking, Abuela's piñata creations, Abuela's warm hugs, and of course, Abuela herself most of all. But Abuela finds a way to send Rocio something special just in time for her birthday—a gift wrapped with lots of love—and that fills Rocio to the brim.
.
.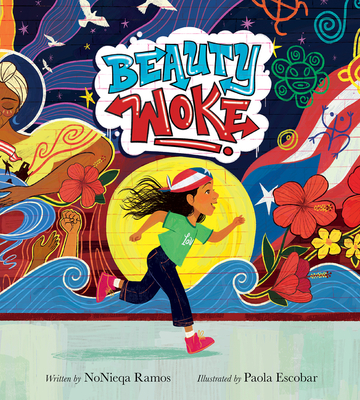 BEAUTY WOKE by NoNieqa Ramos, illustrated by Paola Escobar (Versify, February 15, 2022). Picture Book. Beauty is a Puerto Rican girl loved and admired by her family and community. At first, she's awake to their beauty, and her own—a proud Boricua of Taíno and African descent. But as she grows older, she sees how people who look like her are treated badly, and she forgets what makes her special. So her community bands together to help remind her of her beautiful heritage.
.
.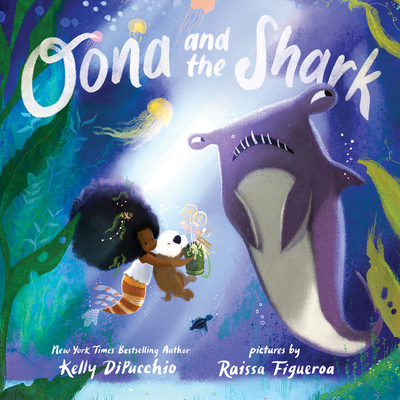 OONA AND THE SHARK by Kelly DiPucchio, illustrated by Raissa Figueroa (Katherine Tegen Books, February 15, 2022). Picture Book. Oona loves to share her inventions with her friends. They're big and bold and LOUD—just like her! But there's one underwater creature who doesn't seem to enjoy Oona's company, or her creations.
Stanley the shark! He doesn't care for her squeaky unicorn. And he's far too busy for the Sea Horse Carousel. And oh GOODNESS! Oona's latest hopping, chopping, and popping inventions just make him angry.
Oona may not know what Stanley likes, but she does know what he doesn't. And maybe that's a good place to start. Because mermaids never stop trying…not when there's a friend out there to make.
.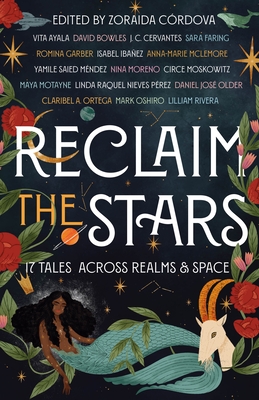 RECLAIM THE STARS: 17 Tales Across Realms & Space Edited by Zoraida Córdova (Wednesday Books, February 15, 2022). Young Adult Anthology. From stories that take you to the stars, to stories that span into other times and realms, to stories set in the magical now, RECLAIM THE STARS takes the Latin American diaspora to places fantastical and out of this world.
Follow princesses warring in space, haunting ghost stories in Argentina, mermaids off the coast of the Caribbean, swamps that whisper secrets, and many more realms explored and unexplored, this stunning collection of seventeen short stories breaks borders and realms to prove that stories are truly universal.
Reclaim the Stars features both bestselling and acclaimed authors as well as two new voices in the genres: Vita Ayala, David Bowles, J.C. Cervantes, Zoraida Córdova, Sara Faring, Romina Garber, Isabel Ibañez, Anna-Marie McLemore, Yamile Saied Méndez, Nina Moreno, Circe Moskowitz, Maya Motayne, Linda Raquel Nieves Pérez, Daniel José Older, Claribel A. Ortega, Mark Oshiro and Lilliam Rivera.
.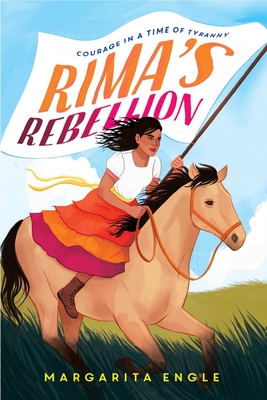 RIMA'S REBELLION: Courage in a Time of Tyranny by Margarita Engle (Atheneum Books for Young Readers, February 15, 2022). Young Adult. Rima loves to ride horses alongside her abuela and Las Mambisas, the fierce women veterans who fought during Cuba's wars for independence. Feminists from many backgrounds have gathered in voting clubs to demand suffrage and equality for women, but not everybody wants equality for all—especially not for someone like Rima. In 1920s Cuba, illegitimate children like her are bullied and shunned.
Rima dreams of a day when she is free from fear and shame, the way she feels when she's riding with Las Mambisas. As she seeks her way, Rima forges unexpected friendships with others who long for freedom, especially a handsome young artist named Maceo. Through turbulent times, hope soars, and with it…love.
.
WHO IS IT, WHOODINI? by Roman Yasiejko, illustrated by Gustavo Ramos. (Yeehoo Press, February 15, 2022). Picture Book. Follow the clues to reveal an unexpected surprise in this rhyming mystery read-aloud! Eyes wide with surprise and necks twisting to see,
two owls whoo-hooted, "Now who could that be?"
When a mysterious bird crashes into a tree, two curious owls–Cahoots and Whoodini–set out to investigate. They fly down to interview their barnyard friends, but after gathering all the clues, they're still stumped . . . until Whoodini overhears an unexpected hint. Clever clues, teamwork, and a delightful surprise ending await young detectives in this charming mystery.
.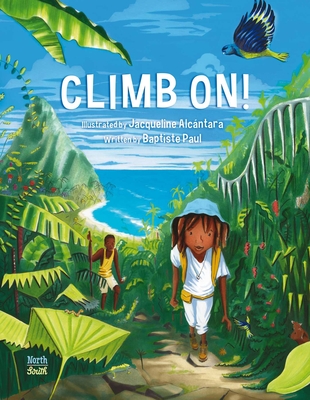 CLIMB ON! by Baptiste Paul, illustrated by Jacqueline Alcántara (NorthSouth Books, February 22, 2022). Picture Book. When a young child reminds her dad about the hike they planned, her father is hesitant —To the tippy top? It's a great day to watch futbol (soccer). But as the two climb on, her enthusiasm is contagious. Filled with setbacks, surprises, and stunning views, this warm and humorous story highlights in vivid colors the bonding power of a shared experience. A list of creatures at the end prompts a second look for keen-eyed readers to make discoveries of their own.
.
.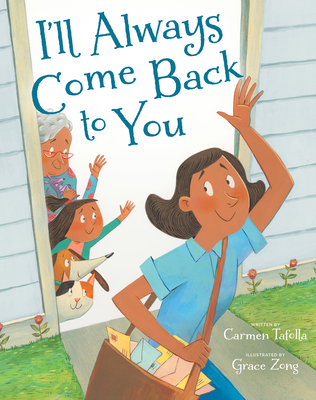 I'LL ALWAYS COME BACK TO YOU by Carmen Tafolla, illustrated by Grace Zong (Eerdmans Books for Young Readers, February 22, 2022). Picture Book. What happens when someone you love heads out the door? A mother goes out to deliver letters around the world, and her daughter stays behind. Mom might have to cross mountains, fight bears, or scare away pirates before she comes back. Her daughter might have to wait with Gramma or a friend at home. But whether their time apart has been long or short, boring or exciting, the family will soon be together again.
.
.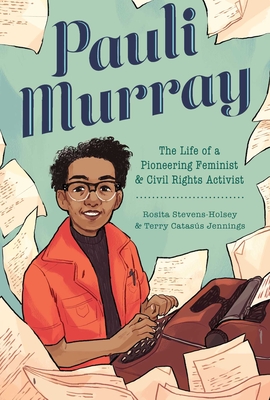 PAULI MURRAY: The Life of Pioneering Feminist & Civil Rights Activist by Terry Catasús Jennings, Rosita Stevens-Holsey (Yellow Jacket, February 22, 2022). Nonfiction biography for middle grade. Pauli Murray was a thorn in the side of white America demanding justice and equal treatment for all. She was a queer civil rights and women's rights activist before any movement advocated for either–the brilliant mind that, in 1944, conceptualized the arguments that would win Brown v. Board of Education of Topeka; and in 1964, the arguments that won women equality in the workplace.
Throughout her life, she fought for the oppressed, not only through changing laws, but by using her powerful prose to influence those who could affect change. She lived by her convictions and challenged authority to demand fairness and justice regardless of the personal consequences. Without seeking acknowledgment, glory, or financial gain for what she did, Pauli Murray fought in the trenches for many of the rights we take for granted. Her goal was human rights and the dignity of life for all.
.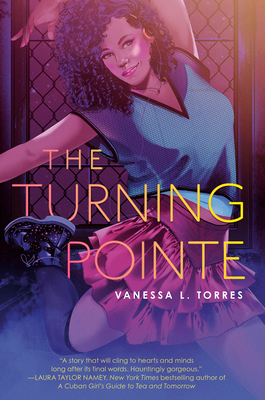 THE TURNING POINTE by Vanessa L. Torres (Knopf Books for Young Readers, February 22, 2022). Young Adult. When sixteen-year-old Rosa Dominguez pirouettes, she is poetry in pointe shoes. And as the daughter of a tyrant ballet Master, Rosa seems destined to become the star principal dancer of her studio. But Rosa would do anything for one hour in the dance studio upstairs where Prince, the Purple One himself, is in the house.
After her father announces their upcoming auditions for a concert with Prince, Rosa is more determined than ever to succeed. Then Nikki–the cross-dressing, funky boy who works in the dance shop–leaps into her life. Weighed down by family expectations, Rosa is at a crossroads, desperate to escape so she can show everyone what she can do when freed of her pointe shoes. Now is her chance to break away from a life in tulle, grooving to that unmistakable Minneapolis sound reverberating through every bone in her body.
.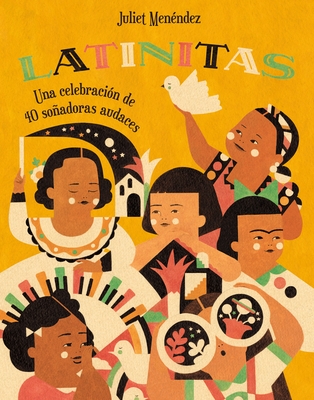 LATINITAS: Una celebración de 40 soñadoras audaces by Juliet Menéndez (Henry Holt and Co., March 1, 2022). Descubre cómo cuarenta latinas influyentes se convirtieron en las mujeres que hoy celebramos. En esta colección de biografías cortas de personajes de toda América Latina y de Estados Unidos, Juliet Menéndez explora los primeros pasitos con los que estas latinitas iniciaron su camino. Con hermosas ilustraciones, hechas a mano, Menéndez pone en relieve el poder que tienen los sueños de la infancia.
Desde la jueza de la Corte Suprema Sonia Sotomayor hasta la cantante Selena Quintanilla y la primera ingeniera de realidad virtual de la NASA, Evelyn Miralles, este libro aborda figuras que servirán de inspiración a futuras artistas, científicas, activistas y más. Ellas hicieron realidad sus sueños ¡y hasta puede que te alienten a alcanzar los tuyos!
.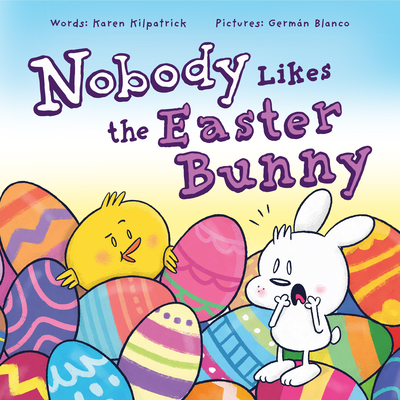 NOBODY LIKES THE EASTER BUNNY by Karen Kilpatrick, illustrated by Germán Blanco (Genius Cat Books, March 1, 2022). Picture Book. When a chick tries to convince a group of kids why nobody likes the Easter Bunny, will it be the chick who learns something in the end? Come along on this imaginative, laugh-out-loud adventure and learn why nobody likes the Easter Bunny (hint: it's because everybody loves him ).
.
.
.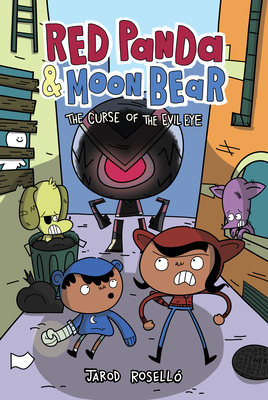 RED PANDA & MOON BEAR: The Curse of the Evil Eye (Book 2) by Jarod Roselló (Top Shelf Productions, March 1, 2022). Middle Grade Graphic Novel. When an evil curse descends upon the city of Martí, it's up to Red Panda and Moon Bear to put a stop to it… but it won't be easy! First, they'll have to solve weird mysteries, fend off new monsters, and uncover the secret history of their neighborhood. With their trusty dog companions and some magical new friends by their side, Red Panda and Moon Bear must find a way to defeat Mal de Ojo — The Evil Eye — and keep it from ruining the lives of everyone they love!
.
.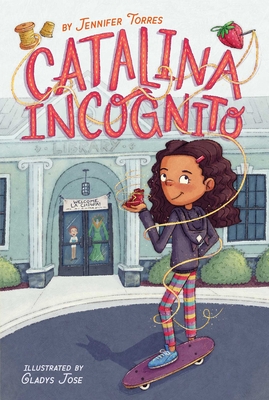 CATALINA INCOGNITO by Jennifer Torres, illustrated by Gladys Jose (Aladdin, March 8, 2022). Chapter Book. Catalina Castaneda is not persnickety, even though that's what her parents and sister, Coco, like to think. Catalina just likes things the way she likes them—perfect.
That's why it's very hard to hide her disappointment when her glamorous Tía Abuela, a famous telenovela actress, gives her an old sewing kit for her eighth birthday. However, Catalina soon discovers the sewing kit isn't as boring as she thinks—it's magic, turning ordinary clothing into magical disguises.
When Tía Abuela's most famous costume has rhinestones stolen from it where it's being displayed at the local library, Catalina gets to work on creating the perfect disfraz (disguise) to track down the thief. But, as Tía Abuela warned her, the magic is only as strong as her stiches, and Catalina doesn't always have the patience for practice…
.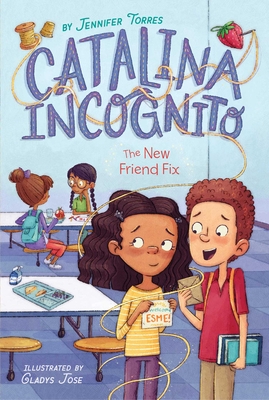 THE NEW FRIEND FIX (Catalina Incognito #2) by Jennifer Torres, illustrated by Gladys Jose (Aladdin, March 8, 2022). Chapter Book. Catalina is excited to find out a new student, Esmeralda, has joined her third-grade class at Valle Grande Elementary School. But despite Catalina's attempts to introduce herself, Esme won't talk to anyone but her own cousin, Jazmín. Could Jazmín be keeping Esme from making new friends?
According to Catalina's frenemy Pablo, it's just like what happened to the secret princess in the telenovela hit The Hidden Crown! With Tía Abuela's magical sewing kit, Catalina sets out to create a disguise to unravel the mystery.
.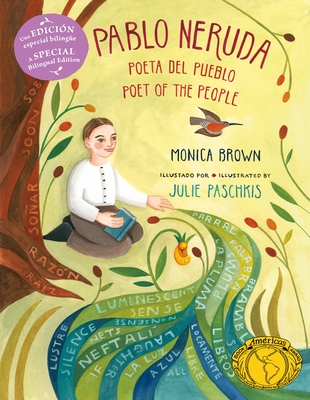 PABLO NERUDA: Poet of the People (bilingual edition) by Monica Brown, illustrated by Julie Paschkis (Henry Holt & Co., March 8, 2022). Picture Book. A new Spanish and English bilingual edition of the stunning picture book biography of Pablo Neruda, one of the world's most enduring and popular poets, from the acclaimed Monica Brown.
Había una vez un niño llamado Neftalí, quien amaba las cosas salvajes locamente y las cosas tranquilas serenamente. Desde el momento en que aprendió a hablar, se rodeó de palabras. Neftalí descubrió la magia oculta entre las páginas de los libros.
Cuando tenía dieciséis años, comenzó a publicar sus poemas bajo el nombre Pablo Neruda. Pablo escribió poemas sobre las cosas que amaba: obras creadas por sus amigos artistas, objetos hallados en los mercados y elementos de la naturaleza. Escribió sobre la gente de Chile y su lucha por salir adelante. Porque sobre todas las cosas y sobre todas las palabras, Pablo Neruda amaba a la gente.
Once there was a little boy named Neftalí who loved wild things wildly and quiet things quietly. From the moment he could talk, he surrounded himself with words, seeking comfort and inspiration from the magic he discovered between the pages of books.
When he was sixteen, he began publishing his writing as Pablo Neruda. Pablo wrote poems about the things he loved—things made by his friends in the café, things found at the marketplace, and things he saw in nature. He wrote about the people of Chile and their stories of struggle. Because above all things and above all words, Pablo Neruda loved people.
With a new translation of Monica Brown's lyrical text and Julia Paschkis' gorgeous art, which celebrates multiple languages, this new edition will introduce the youngest of readers—of English, Spanish, and both—to the legacy of one of history's most iconic talents.
.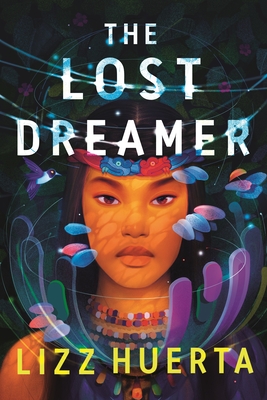 THE LOST DREAMER by Lizz Huerta (Farrar, Straus and Giroux BYR, March 1, 2022). Young Adult. Indir is a Dreamer, descended from a long line of seers; able to see beyond reality, she carries the rare gift of Dreaming truth. But when the beloved king dies, his son has no respect for this time-honored tradition. King Alcan wants an opportunity to bring the Dreamers to a permanent end—an opportunity Indir will give him if he discovers the two secrets she is struggling to keep. As violent change shakes Indir's world to its core, she is forced to make an impossible choice: fight for her home or fight to survive.
Saya is a seer, but not a Dreamer—she has never been formally trained. Her mother exploits her daughter's gift, passing it off as her own as they travel from village to village, never staying in one place too long. Almost as if they're running from something. Almost as if they're being hunted. When Saya loses the necklace she's worn since birth, she discovers that seeing isn't her only gift—and begins to suspect that everything she knows about her life has been a carefully-constructed lie. As she comes to distrust the only family she's ever known, Saya will do what she's never done before, go where she's never been, and risk it all in the search of answers.
.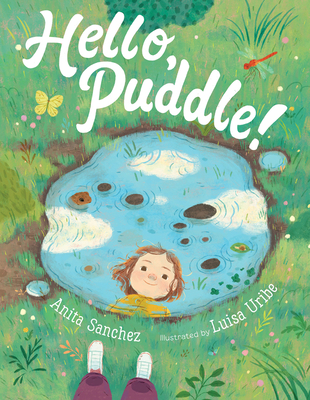 HELLO, PUDDLE! by Anita Sanchez, illustrated by Luisa Uribe (Clarion Books, March 8, 2022). Picture Book. A normal everyday puddle may not seem very special. But for a mother turtle, it might be the perfect place to lay her eggs. For a squirrel, it might be the only spot to cool off and get a drink when the sun is shining down in July. And for any child, it can be a window into the elegant, complex natural world right outside their window.
.
.
.
.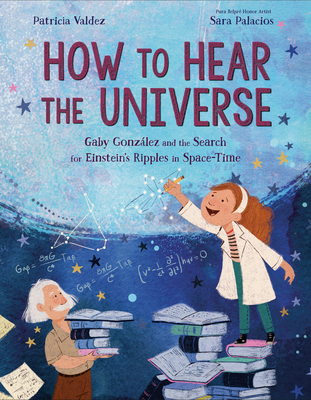 HOW TO HEAR THE UNIVERSE: Gaby González and the Search for Einstein's Ripples in Space-Time by Patricia Valdez, illustrated by Sara Palacios. (Knopf Books for Young Readers, March 8, 2022). Picture Book. In 1916, Albert Einstein had a theory. He thought that somewhere out in the universe, there were collisions in space. These collisions could cause little sound waves in the fabric of space-time that might carry many secrets of the distant universe. But it was only a theory. He could not prove it in his lifetime.
Many years later, an immigrant scientist named Gabriela Gonzalez asked the same questions. Armed with modern technology, she joined a team of physicists who set out to prove Einstein's theory. At first, there was nothing. But then… they heard a sound. Gabriela and her team examined, and measured, and re-measured until they were sure.
Completing the work that Albert Einstein had begun 100 years earlier, Gonzalez broke ground for new space-time research.
.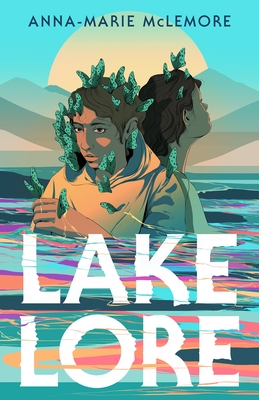 LAKELORE by Anna-Maria McLemore (Feiwel & Friends, March 8, 2022). Young Adult. Everyone who lives near the lake knows the stories about the world underneath it, an ethereal landscape rumored to be half-air, half-water. But Bastián Silvano and Lore Garcia are the only ones who've been there. Bastián grew up both above the lake and in the otherworldly space beneath it. Lore's only seen the world under the lake once, but that one encounter changed their life and their fate.
Then the lines between air and water begin to blur. The world under the lake drifts above the surface. If Bastián and Lore don't want it bringing their secrets to the surface with it, they have to stop it, and to do that, they have to work together. There's just one problem: Bastián and Lore haven't spoken in seven years, and working together means trusting each other with the very things they're trying to hide.
.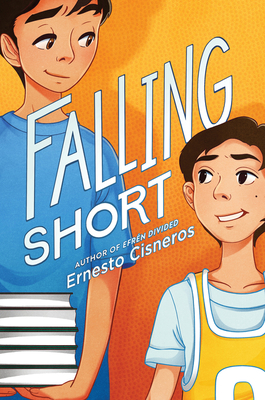 FALLING SHORT by Ernesto Cisneros (Quill Tree Books, March 15, 2022). Middle Grade. Isaac and Marco already know sixth grade is going to change their lives. But it won't change things at home—not without each other's help.
This year, star basketball player Isaac plans on finally keeping up with his schoolwork. Better grades will surely stop Isaac's parents from arguing all the time. Meanwhile, straight-A Marco vows on finally winning his father's approval by earning a spot on the school's basketball team.
But will their friendship and support for each other be enough to keep the two boys from falling short?
.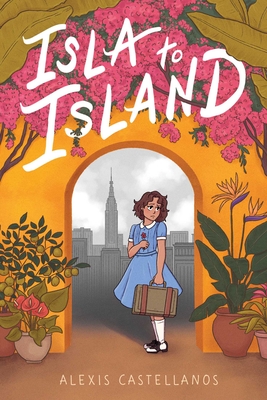 ISLA TO ISLAND by Alexis Castellanos (Atheneum Books for Young Readers, March 15, 2022). Graphic Novel. Marisol loves her colorful island home. Cuba is vibrant with flowers and food and people…but things are changing. The home Marisol loves is no longer safe—and then it's no longer her home at all. Her parents are sending her to the United States. Alone.
Nothing about Marisol's new life in cold, gray Brooklyn feels like home—not the language, school, or even her foster parents. But Marisol starts to realize that home isn't always a place. And finding her way can be as simple as staying true to herself.
.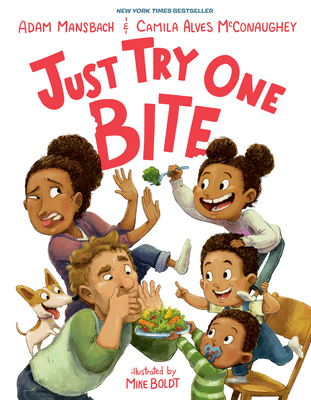 JUST TRY ONE BITE by Adam Mansbach and Camila Alves McConaughey, illustrated by Mike Boldt (Dial Books, March 22, 2022). Picture Book. These three kids are determined to get their parents to put down the ice cream, cake, and chicken fried steak to just try one bite of healthy whole foods. But it's harder than it looks when these over-the-top gagging, picky parents refuse to give things like broccoli and kale a chance. Kids will love the jaunty rhyme that's begging to be read aloud and the opportunity to be way smarter—and healthier—than their parents.
.
.
.
PRUETT AND SOO by Nancy Viau, illustrated by Jorge Lacera. (Two Lions, March 22, 2022). Picture Book. Pruett is from Planet Monochrome, where everything is black, white, or gray; everyone follows the rules and walks in straight lines; and they never, ever ask or answer questions. But then Soo arrives from Planet Prismatic. She's bursting with brilliant colors She zigs and zags all over the place When she asks Pruett questions, he finds he wants to reply…and his whole world starts to change.
.
.
.
.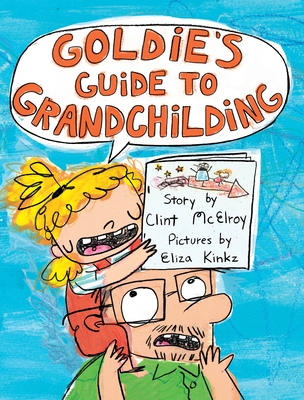 GOLDIE'S GUIDE TO GRANDCHILDING by Clint McElroy, illustrated by Eliza Kinkz. (First Second, March 29, 2022). Picture Book. Little Goldie is an expert on grandchilding. She knows that grandparents are special creatures who thrive in a structured environment, need plenty of opportunities for imaginative play, love having dance parties, and will never turn down a cuddle. When it comes to the care and feeding of her beloved Grandpa, Goldie knows her stuff. And, as readers will discover, Grandpa knows a thing or two about grandchildren, too.
.
.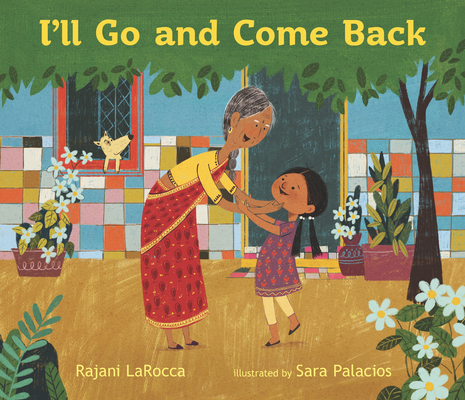 I'LL GO AND COME BACK by Rajani LaRocca, illustrated by Sara Palacios. (Candlewick, March 29, 2022). Picture Book. When Jyoti visits her grandmother halfway around the world, she is overwhelmed by the differences between India and home. At first she feels lonely and out of place, but soon, despite a language barrier, she and Sita Pati are able to understand each other. They form a bond—looking at books together, making designs with colored sand, shopping at the market, playing games, eating chapatis, and sipping warm milk with saffron to bring sweet dreams. When it's time to part, Jyoti doesn't want to leave, but then she remembers that in Tamil, people don't say goodbye, they say "I'll go and come back." Sure enough, the two reunite the next summer when Pati visits Jyoti in America, and it's Jyoti's turn to make her grandmother feel welcome. Can they create some special memories that will last until the next time they see each other?
.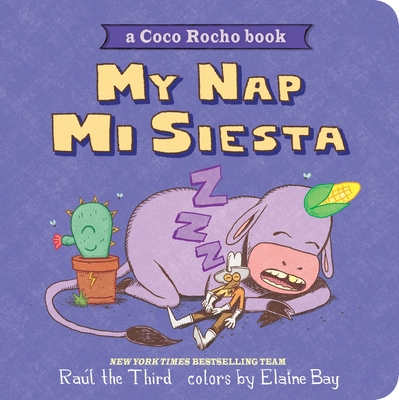 MY NAP, MY SIESTA: A Coco Rocho Book (World of Vamos!) by Raúl the Third. (Versify, March 29, 2022). Board book.
In my bed. En mi cama.
Near my dog. Cerca de mi perro.
With my stuffed animals. Con mi peluches.
Explore all the places Coco Rocho finds to sleep in this bilingual board book by Pura Belpré Honor–winning Raúl the Third. Sweet dreams! ¡Suenos dulces!
.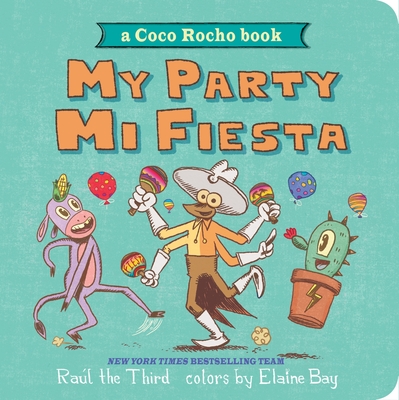 MY PARTY, MI FIESTA: A Coco Rocho Book (World of Vamos!) by Raúl the Third. (Versify, March 29, 2022). Board book. Throwing a party is always fun, especially when it's in both English and Spanish! In this new board book by Pura Belpré Honor–winning Raúl the Third, young readers are introduced to Spanish vocabulary through all the fun of a party.
Friends, cake, music—amigos, pastel, musica—join Coco Rocho and all his companions at this joyful fiesta!
.
.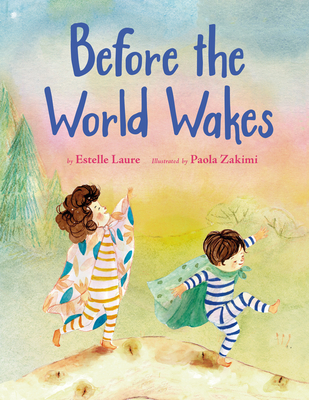 BEFORE THE WORLD WAKES by Estelle Laure, illustrated by Paola Zakimi (Two Lions, April 1, 2022). Picture Book. When everything is still gentle and quiet-ish and the stars say good morning at the same time they say good night, a brother and sister venture outside. They marvel at the dance of the snails and the birdsong that surrounds them. And then they join in, reveling in the early morning–and their time together before the rest of the world wakes.
.
.
.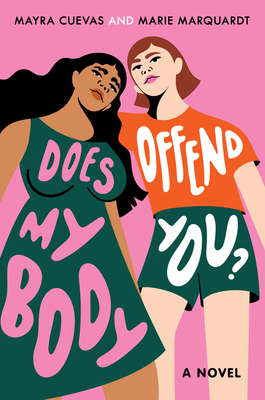 DOES MY BODY OFFEND YOU? by Mayra Cuevas and Marie Marquardt. (Knopf Books for Young Readers, April 5, 2022.) Young Adult. Malena Rosario is starting to believe that catastrophes come in threes. First, Hurricane María destroyed her home, taking her unbreakable spirit with it. Second, she and her mother are now stuck in Florida, which is nothing like her beloved Puerto Rico. And third, when she goes to school bra-less after a bad sunburn and is humiliated by the school administration into covering up, she feels like she has no choice but to comply.

Ruby McAllister has a reputation as her school's outspoken feminist rebel. But back in Seattle, she lived under her sister's shadow. Now her sister is teaching in underprivileged communities, and she's in a Florida high school, unsure of what to do with her future, or if she's even capable of making a difference in the world. So when Ruby notices the new girl is being forced to cover up her chest, she is not willing to keep quiet about it.

Neither Malena nor Ruby expected to be the leaders of the school's dress code rebellion. But the girls will have to face their own insecurities, biases, and privileges, and the ups and downs in their newfound friendship, if they want to stand up for their ideals and––ultimately––for themselves.
.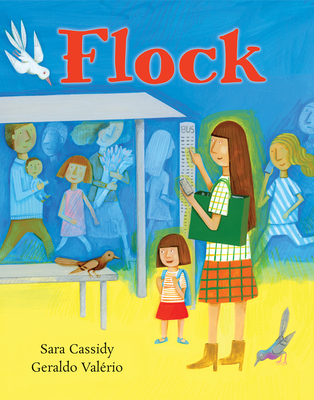 FLOCK by Sara Cassidy, illustrated by Geraldo Valério (Groundwood Books, April 5, 2022). Picture Book. Lunch turns into bird food when a little girl starts feeding birds at the bus stop. First, a pigeon she names Serious comes pecking, and then Fancy and Sleepy gather to gobble up the offerings. But what happens when more and more birds want to join in on the feast? And what are all these fantastical birds doing in the city, anyway?
.
.
.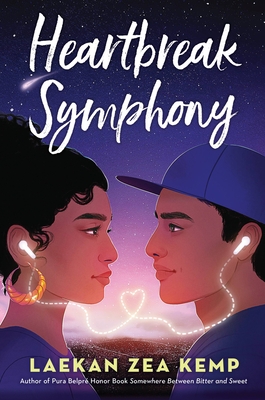 HEARTBREAK SYMPHONY by Laekan Zea Kemp. (Little, Brown Books for Young Readers, April 5, 2022). Young Adult. Aarón Medrano has been haunted by the onstage persona of his favorite DJ ever since his mother passed away. He seems to know all of Aarón's deepest fears, like that his brain doesn't work the way it should and that's why his brother and father seem to be pushing him away. He thinks his ticket out is a scholarship to the prestigious Acadia School of Music. That is, if he can avoid blowing his audition.
Mia Villanueva has a haunting of her own and it's the only family heirloom her parents left her: doubt. It's the reason she can't overcome her stage fright or believe that her music is worth making. Even though her trumpet teacher tells her she has a gift, she's not sure if she'll ever figure out how to use it or if she's even deserving of it in the first place.
When Aarón and Mia cross paths, Aarón sees a chance to get close to the girl he's had a crush on for years and to finally feel connected to someone since losing his mother. Mia sees a chance to hold herself accountable by making them both face their fears, and hopefully make their dreams come true. But soon they'll realize there's something much scarier than getting up on stage—falling in love with a broken heart.
.
HIGH SPIRITS by Camille Gomera-Tavarez (Levine Querido, April 5, 2022). Middle Grade. High Spirits is a collection of eleven interconnected short stories from the Dominican diaspora, from debut author Camille Gomera-Tavarez. It is a book centered on one extended family – the Beléns – across multiple generations. It is set in the fictional small town of Hidalpa – and Santo Domingo and Paterson and San Juan and Washington Heights too. It is told in a style both utterly real and distinctly magical – and its stories explore machismo, mental health, family, and identity.
.
.
.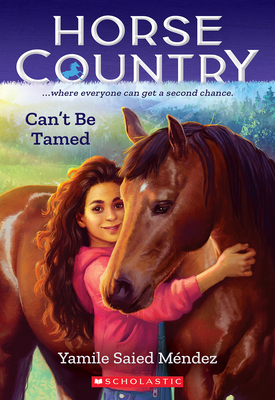 HORSE COUNTRY: Can't Be Tamed (Horse Country #1) by Yamile Saied Méndez (Scholastic, April 5, 2022). Middle Grade. Welcome to Paradise Ranch, where everyone can get a second chance. Carolina Aguasvivas grew up on Paradise Ranch, which she knows down to every last pony. But things are sure to change when the new owner's daughter, Chelsie Sánchez, sweeps in with an attitude and a feisty Thoroughbred named Velvet. The mare is skittish, headstrong, and hurt — and Carolina is determined to ride her.
Chelsie, who considers herself too good to clean stalls, certainly doesn't seem like a real horse girl. Caro knows she's the only one who can help Velvet recover, and she's ready to prove it — no matter what it takes.
The girls may discover they have more in common than they think… including a passion for bringing the healing power of horses to every kid.
.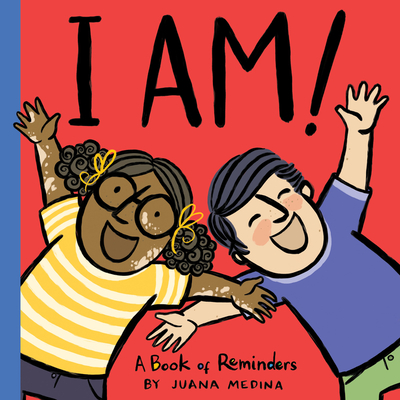 I AM!: A Book of Reminders by Juana Medina (Versify, April 5, 2022). Picture Book.
I am strong.
I am confident.
I am funny.
The words and pictures in this book are here to remind the reader how wonderful they are! Focusing on helping to build emotional literacy, self-esteem, and self-worth as well as improving communication skills, this new series is the perfect read aloud for kids and adults of any age!
.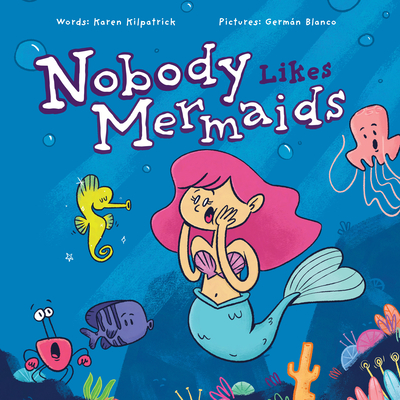 NOBODY LIKES MERMAIDS by Karen Kilpatrick, illustrated by Germán Blanco (Genius Cat Books, April 5, 2022). Picture Book. When a seahorse tries to convince a group of sea creatures why nobody likes mermaids, will it be the seahorse who learns something in the end? Come along on this imaginative, laugh out loud adventure and learn why nobody likes mermaids (hint: it's because everybody loves them ).
.
.
.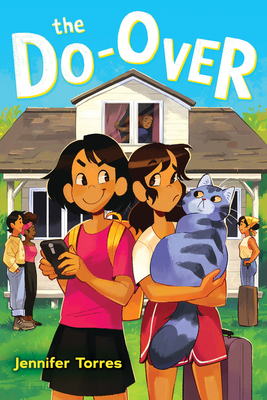 THE DO-OVER by Jennifer Torres (Scholastic, April 5, 2022). Middle Grade. The Mendoza sisters need a do-over!
Raquel and Lucinda used to be inseparable. But ever since their parents split, Raquel has been acting like editor-in-chief of their lives. To avoid her overbearing sister, Lucinda spends most of her time with her headphones on, practicing her skating routine.
Then a pandemic hits, and the sisters are forced to spend the lockdown at their dad's ranch house. Suddenly Raquel sees a chance to get back everything they've lost. If they can convince their mom to come along, maybe they can get their parents to fall in love again and give their family a second chance, a do-over.
But at the ranch, they get a not-so-welcome surprise: their dad's new girlfriend and her daughter are already living there! Lucinda finds she actually likes them, which only makes Raquel more desperate to get rid of them. And as her Raquel's schemes get more and more out of hand, Lucinda starts to wonder what they are really fighting for. Is trying to bring the Mendoza family back together really just tearing them further apart?
.
SCOUT'S HONOR by Lily Anderson ( Henry Holt and Co., April 5, 2022). Young Adult. Sixteen-year-old Prudence Perry is a legacy Ladybird Scout, born to a family of hunters sworn to protect humans from mulligrubs—interdimensional parasites who feast on human emotions like sadness and anger. Masquerading as a prim and proper ladies' social organization, the Ladybirds brew poisons masked as teas and use knitting needles as daggers, at least until they graduate to axes and swords.
Three years ago, Prue's best friend was killed during a hunt, so she kissed the Scouts goodbye, preferring the company of her punkish friends lovingly dubbed the Criminal Element much to her mother and Tía Lo's disappointment. However, unable to move on from her guilt and trauma, Prue devises a risky plan to infiltrate the Ladybirds in order to swipe the Tea of Forgetting, a restricted tincture laced with a powerful amnesia spell.
But old monster-slaying habits die hard and Prue finds herself falling back into the fold, growing close with the junior scouts that she trains to fight the creatures she can't face. When her town is hit with a mysterious wave of demons, Prue knows it's time to confront the most powerful monster of all: her past.
.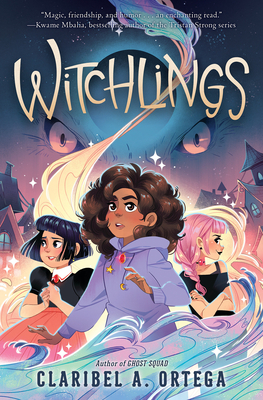 WITCHLINGS by Claribel A. Ortega (Scholastic Press, April 5, 2022). Middle Grade. Every year, in the magical town of Ravenskill, Witchlings who participate in the Black Moon Ceremony are placed into covens and come into their powers as full-fledged witches.
And twelve-year-old Seven Salazar can't wait to be placed in the most powerful coven with her best friend! But on the night of the ceremony, in front of the entire town, Seven isn't placed in one of the five covens. She's a Spare!
Spare covens have fewer witches, are less powerful, and are looked down on by everyone. Even worse, when Seven and the other two Spares perform the magic circle to seal their coven and cement themselves as sisters, it doesn't work! They're stuck as Witchlings—and will never be able to perform powerful magic.
Seven invokes her only option: the impossible task. The three Spares will be assigned an impossible task: If they work together and succeed at it, their coven will be sealed and they'll gain their full powers. If they fail… Well, the last coven to make the attempt ended up being turned into toads. Forever.
But maybe friendship can be the most powerful magic of all…
.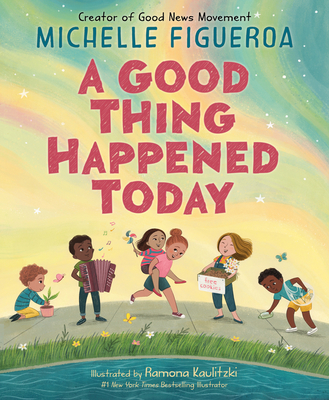 A GOOD THING HAPPENED TODAY by Michelle Figueroa, illustrated by Ramona Kaulitzki (HarperCollins, April 12, 2022). Picture Book.
A good thing happened today. Hooray! Did you hear?
Good things are happening every day, and everywhere!
A rhythmic collection of happiness and hope inspired by real-life good news, this book reminds us that there are positive things happening every day and we can all be a part of it.
.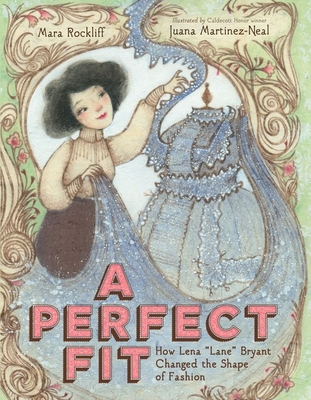 A PERFECT FIT: How Lena "Lane" Bryant Changed the Shape of Fashion (Clarion Books, April 12, 2022). Picture Book. Lena came to America with nothing but a dream—and an exceptional ability to drape and snip and stitch. She never used a pattern or a tape measure, but every dress she sewed turned out to be a perfect fit.
Then, one day, a customer presented her with a new challenge. Could she design a stylish, comfortable gown for a body shape that did not meet the current standards of fashion?
Lena took the challenge. Under the company name Lane Bryant, she became famous for flattering and modish clothing designed for all different shapes and sizes. The world of fashion would never be the same.
.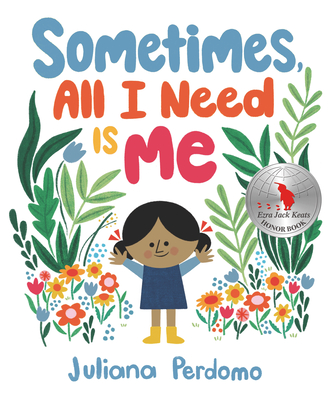 SOMETIMES, ALL I NEED IS ME by Juliana Perdomo (Candlewick, April 12, 2022). Picture Book.
I love listening to music, especially samba!
It feels like my heart follows the beat.
Meet a young girl who loves her cozy home. It smells like cinnamon tea and feels like warm pajamas. But even when she's away from home, and everything is different, she finds a way to become her own home, where she feels calm. At night, when it's too dark and her feet are cold, her room can be a little scary. But she creates her own light when she closes her eyes and thinks of the sun.
.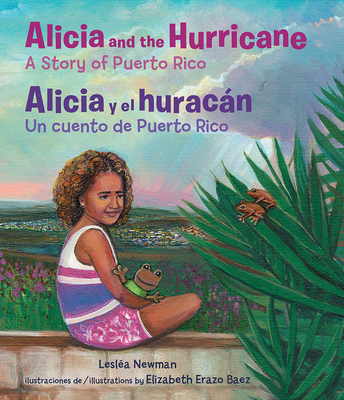 ALICIA AND THE HURRICANE: A Story of Puerto Rico/ALICIA Y EL HURICÁN: Un cuento de Puerto Rico by Lesléa Newman, illustrated by Elizabeth Erazo Baez, translated by Georgina Lazaro (Children's Book Press, April 19, 2022). Picture Book. After snuggling into bed each night, Alicia listens for the big voices of the tiny coquíes that live all around Puerto Rico and sing her to sleep. Ko-kee, ko-kee, the little frogs call. Ko-kee, ko-kee.
One day a terrible hurricane comes to Puerto Rico, and Alicia and her family take refuge in a shelter. At bedtime Alicia hears grown-ups snoring and babies crying, wind howling and rain pounding. But even though she listens hard, she cannot hear the song of the coquíes. Are the little tree frogs safe? And what will Alicia and her family find at home when the storm is over?
.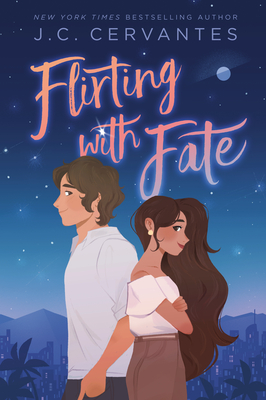 FLIRTING WITH FATE by J.C. Cervantes (Razorbill, April 19, 2022). Young Adult. Ava Granados will never forgive herself for being late to her beloved nana's deathbed. But due to a flash flood that left Ava in a fender bender with a mysterious boy, she missed her grandmother's mystical blessing—one that has been passed between the women of her family upon death for generations.

Then Nana's ghost appears with a challenge from beyond the grave. As it turns out, Nana did give Ava a blessing, but it missed its target, landing with the boy from the night of the storm instead. Was it fate? Ava refuses to believe so. With the help of her sisters and Nana's rather bumbling spiritual guide, she's determined to reclaim her share of the family magic and set Nana free.

For guarded Ava, befriending some random boy is the last thing she wants to do. She's gotten along just fine protecting her heart—keeping people at a distance is a great way to ensure no one ever hurts you. But as Ava embarks on her mission to retrieve the lost blessing, she starts to wonder if getting close to thunderstorm boy is worth the risk.
.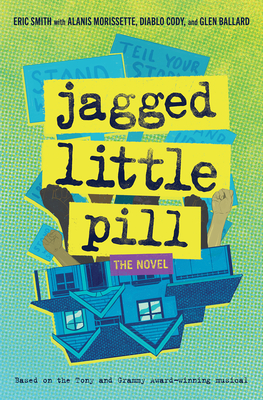 JAGGED LITTLE PILL: The Novel by Eric Smith with Alanis Morissette, Diablo Cody, and Glen Ballard (Amulet Books, April 26, 2022). Young Adult. Jagged Little Pill: The Novel follows the intertwining lives of five teens whose world is changed forever after the events at a party.
Adopted Frankie struggles to see eye-to-eye with her mother—who would rather ignore a problem and preserve their "perfect" life than stand up for what's right. Jo just wants her mom to accept her queer identity—and is totally crushed when Frankie, the only person who really gets her, finds herself infatuated with someone new. Phoenix tries to find his place at the new school and balance wanting to spend time with Frankie but knowing he also has to help out with his sick sister at home. Bella wants to enjoy the end of high school and just head off to college without a hitch. Everyone expects Frankie's brother Nick to be the golden boy, but even though he just got into his dream school, he's not even sure he's a good person. Each of their stories intersects when Bella is sexually assaulted at a party, and it looks like the perpetrator might get away with it.
.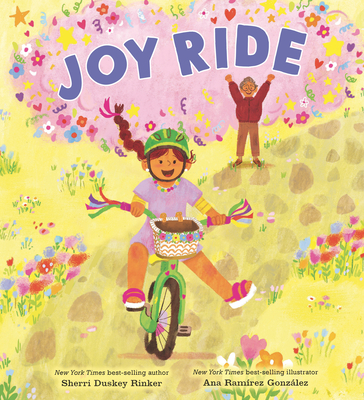 JOYRIDE by Sherry Duskey Rinker, illustrated by Ana Ramírez González (Candlewick, April 26, 2022). Picture Book. Needing something to fill up her summer days, Joy seeks out her granddad, who also likes to tinker, for something to do. Together they find the perfect project: sprucing up an old bike for Joy. From hardware stores to garage sales, the two find everything they need to transform this bike, little by little, into something that's truly one of a kind. Ornamented with sparkles, a basket, and a brand-new bell, the bike is finally ready for Joy to ride it all over the neighborhood, filling the air with her own kind of music that exudes JOY.
But when a few kids take notice of Joy's bike, and not in a good way, Joy makes an impulsive decision that ruins the dazzling bike she and Granddad worked so hard on. Joy realizes quickly, however, that trying to fit in can be boring, and it doesn't make her feel JOY. Just maybe, with a heartfelt apology and Granddad's help, she can get back on track to being true to herself. This touching story, told by Sherri Duskey Rinker and Ana Ramírez González, addresses the moments of uncertainty when trying to fit in with the crowd, and exclaims the joyful exuberance of self-expression.
.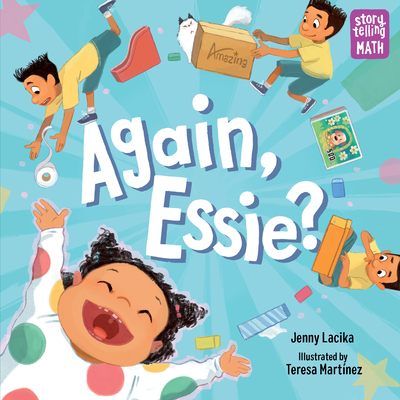 AGAIN, ESSIE?: Storytelling Math by Jenny Lacika, illustrated by Teresa Martinez. (Charlesbridge, May 3, 2022). Picture Book. Rafael wants to protect his toys from his little sister, Essie. Gathering materials from around the house, he builds a wall tall enough and wide enough to keep her out. But will it be strong enough? And what does Essie really want? A playful exploration of physical space and geometry, featuring Chicanx (Mexican American) characters and a glossary of Spanish words.
.
.
.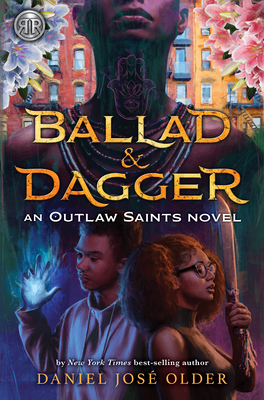 BALLAD & DAGGER (An Outlaw Saints Novel) by Daniel José Older (Rick Riordan Presents, May 3, 2022). Young Adult. Almost sixteen years ago, Mateo Matisse's island homeland disappeared into the sea. Weary and hopeless, the survivors of San Madrigal's sinking escaped to New York.
While the rest of his tight-knit Brooklyn diaspora community dreams of someday finding a way back home, Mateo–now a high school junior and piano prodigy living with his two aunts (one who's alive, the other not so much)–is focused on one thing: getting the attention of locally-grown musical legend Gerval. Mateo finally gets his chance on the night of the Grand Fete, an annual party celebrating the blended culture of pirates, Cuban Santeros, and Sephardic Jews that created San Madrigal all those centuries ago.
But the evil that sank their island has finally caught up with them, and on the night of the celebration, Mateo's life is forever changed when he witnesses a brutal murder by a person he thought he knew.
Suddenly Mateo is thrust into an ancient battle that spans years and oceans. Deadly secrets are unraveled and Mateo awakens a power within himself–a power that not only links him to the killer but could also hold the key to unlocking the dark mystery behind his lost homeland.
.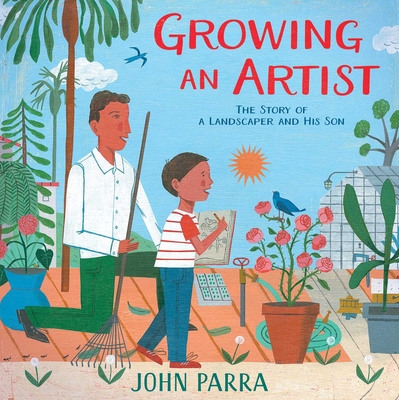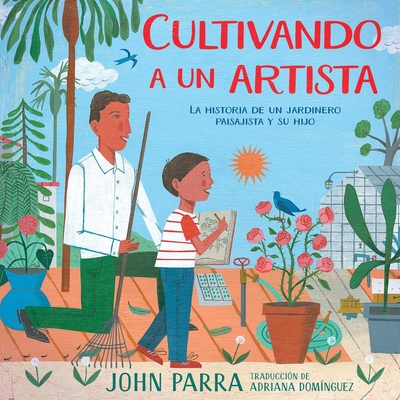 GROWING AN ARTIST: The Story of a Landscaper and His Son / Cultivando a un artista: la historia de un jardinero paisajista y su hijo by John Parra (Simon & Schuster/Paula Wiseman Books, May 3, 2022). Picture Book. Today is a big day—the first time Juanito gets to help his papi on the job as a landscape architect! Throughout the day, Juanito sketches anything that catches his eye: a nest full of baby birds, a nursery with row upon row of plants and flowers, and more. Father and son travel from house to house, pruning, weeding, mowing, and turning overgrown and chaotic yards into beautiful spaces.
A few of the clients don't appreciate Papi's hard work, like Juanito's classmate who pretends not to see him. But Papi always feels pride in owning his own business and in a job well done. And at the end of the day, Juanito may get the chance to turn his artistic eye toward landscape design—just like his papi. Releases simultaneously in Spanish.
.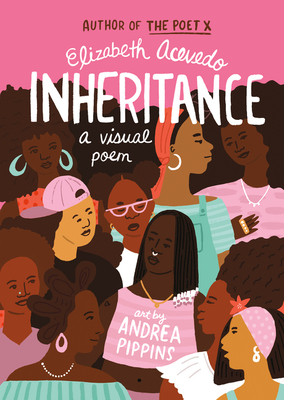 INHERITANCE: A Visual Poem by Elizabeth Acevedo, illustrated by Andrea Pippins (Quill Tree Books, May 3, 2022).
They tell me to "fix" my hair.
And by fix, they mean straighten, they mean whiten;
but how do you fix this shipwrecked
history of hair?
In her most famous spoken-word poem, author of the Pura Belpré-winning novel-in-verse The Poet X Elizabeth Acevedo embraces all the complexities of Black hair and Afro-Latinidad—the history, pain, pride, and powerful love of that inheritance.
.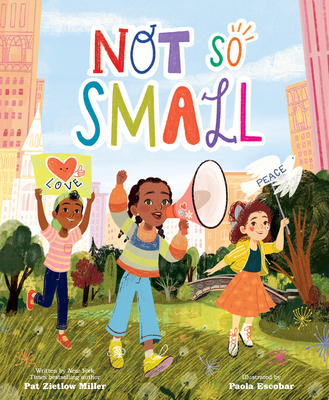 NOT SO SMALL by Pat Zietlow Miller, illstrated by Paola Escobar (Quill Tree Books, May 3, 2022). Picture Book. This joyful book celebrates the many ways people can join together to become something bigger—an unstoppable force. Each and every one of us can use our voices to make a difference!
A small voice can travel for miles.
Showing kindness.
Hope.
And love.
.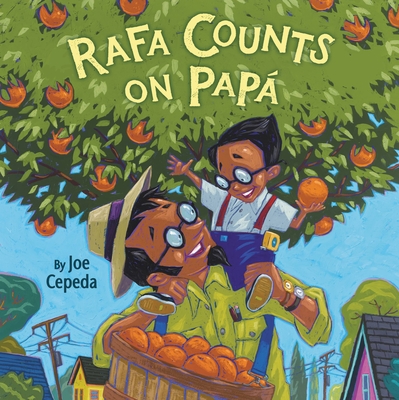 RAFA COUNTS ON PAPA by Joe Cepeda (Little, Brown Books for Young Readers, May 3, 2022). Picture Book. Rafa and his papá love to count and measure together. They know how many branches they climb to their favorite spot, they know how high their dog Euclid can jump, and they know how far they can run. But there's one thing Rafa can't count or measure because it is infinite: the love that he and his papá share.
.
.
.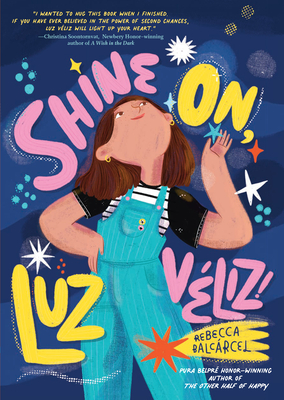 SHINE ON, LUZ VÉLIZ! by Rebecca Balcarcel. (Chronicle Books, May 3, 2022). Middle Grade. Have you ever been the best at something . . . only to lose it all?
Luz Véliz is a soccer star–or rather, she was a soccer star. With her serious knee injury, it's unlikely she'll be back on the field anytime soon. But without soccer, who is she? Even her dad treats her differently now—like he doesn't know her or, worse, like he doesn't even like her. When Luz discovers she has a knack for coding, it feels like a lifeline to a better self. If she can just ace the May Showcase, she'll not only skip a level in her coding courses and impress Ms. Freeman and intriguing, brilliant Trevor—she'll have her parents cheering her on from the sidelines, just the way she likes it.
But something—someone—is about to enter the Vélizes' life. And when Solana arrives, nothing will be the same, ever again.
.
THE GHOSTS OF ROSE HILL by R.M. Romero (Peachtree Teen, May 3, 2022). Young Adult. Sent to stay with her aunt in Prague and witness the humble life of an artist, Ilana Lopez—a biracial Jewish girl—finds herself torn between her dream of becoming a violinist and her immigrant parents' desire for her to pursue a more stable career.

When she discovers a forgotten Jewish cemetery behind her aunt's cottage, she meets the ghost of a kindhearted boy named Benjamin, who died over a century ago. As Ilana restores Benjamin's grave, he introduces her to the enchanted side of Prague, where ghosts walk the streets and their kisses have warmth.

But Benjamin isn't the only one interested in Ilana. Rudolph Wassermann, a man with no shadow, has become fascinated with her and the music she plays. He offers to share his magic, so Ilana can be with Benjamin and pursue her passion for violin. But after Ilana discovers the truth about Wassermann and how Benjamin became bound to the city, she resolves to save the boy she loves, even if it means losing him—forever.
.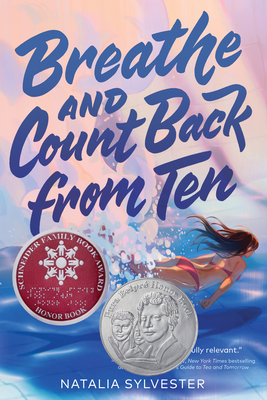 BREATHE AND COUNT BACK FROM TEN by Natalia Sylvester (Clarion Books, May 10, 2022). Young Adult. Verónica has had many surgeries to manage her disability. The best form of rehabilitation is swimming, so she spends hours in the pool, but not just to strengthen her body. Her Florida town is home to Mermaid Cove, a kitschy underwater attraction where professional mermaids perform in giant tanks . . . and Verónica wants to audition. But her conservative Peruvian parents would never go for it. And they definitely would never let her be with Alex, her cute new neighbor. She decides it's time to seize control of her life, but her plans come crashing down when she learns her parents have been hiding the truth from her—the truth about her own body.
.
CAFÉ CON LYCHEE by Emery Lee (Quill Tree Books, May 10, 2022). Young Adult. Theo Mori and Gabriel Moreno have always been at odds. Their parents own rival businesses—an Asian American café and a Puerto Rican bakery—and Gabi's lack of coordination has cost their soccer team too many games to count.
Stuck in the closet and scared to pursue his own dreams, Gabi sees his parents' shop as his future. Stuck under the weight of his parents' expectations, Theo's best shot at leaving Vermont means first ensuring his parents' livelihood is secure.
So when a new fusion café threatens both shops, Theo and Gabi realize an unfortunate truth—they can only achieve their goals by working together to cook up an underground bakery operation and win back their customers. But can they put aside their differences long enough to save their parents' shops or will the new feelings between them boil over?
.
ESME'S BIRTHDAY CONGA LINE by Lourdes Heuer, illustrated by Marissa Valdez. (Tundra Books, May 10, 2022). Chapter Book. Esme lives with her grandparents on the uppermost floor of the topmost best building. It's her birthday. Mimi and Pipo gave her a beautiful guitar. But they didn't plan a birthday party.
Esme thinks this is the way with grandparents. They don't know about parties or piñatas or birthday cake. No problem! Esme is great at problem solving.
With the help of her cat, El Toro, and a LOT of help from her neighbors in the topmost best building, the irrepressible Esme gets the birthday party of her dreams.
.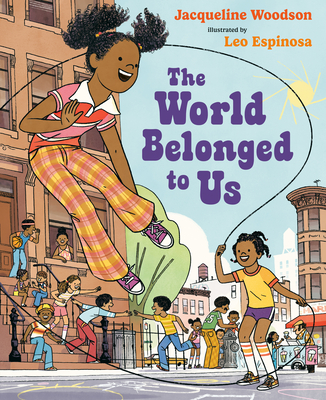 THE WORLD BELONGED TO US by Jacqueline Woodson, illustrated by Leo Espinosa (Nancy Paulsen Books, May 10, 2022). Picture Book. It's getting hot outside, hot enough to turn on the hydrants and run through the water–and that means it's finally summer in the city! Released from school and reveling in their freedom, the kids on one Brooklyn block take advantage of everything summertime has to offer. Freedom from morning till night to go out to meet their friends and make the streets their playground–jumping double Dutch, playing tag and hide-and-seek, building forts, chasing ice cream trucks, and best of all, believing anything is possible. That is, till their moms call them home for dinner. But not to worry–they know there is always tomorrow to do it all over again–because the block belongs to them and they rule their world.
.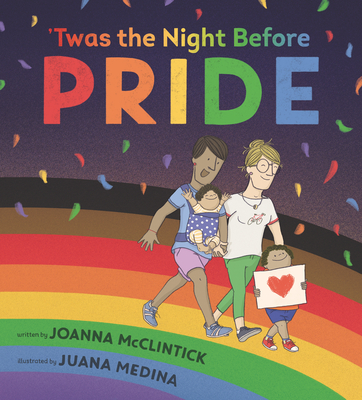 'TWAS THE NIGHT BEFORE PRIDE by Joanna McClintick, illustrated by Juana Medina (Candlewick, May 10, 2022). Picture Book. This joyful picture-book homage to a day of community and inclusion—and to the joys of anticipation—is also a comprehensive history. With bright, buoyant illustrations and lyrical, age-appropriate rhyme modeled on "'Twas the Night Before Christmas," it tackles difficult content such as the Stonewall Riots and the AIDS marches. On the night before Pride, families everywhere are preparing to partake. As one family packs snacks and makes signs, an older sibling shares the importance of the march with the newest member of the family. Reflecting on the day, the siblings agree that the best thing about Pride is getting to be yourself.
.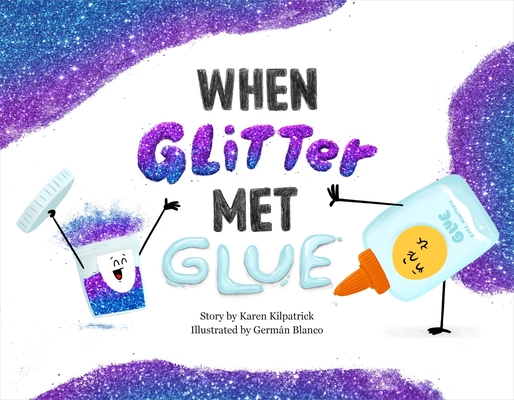 WHEN GLUE MET GLITTER by Karen Kilpatrick, illustrated by (Henry Holt and Co., May 10, 2022). Picture Book. Glue loves making art with her friends—especially pasting on googly eyes!—but sometimes she feels invisible. Instead of always being stuck in the background, Glue wants to be noticed like Pencil and colorful like the Markers! How can she find a way to stand out?
When a new friend named Glitter arrives in a swirl of sparkles, Glue and Glitter team up to make something completely original and help Glue shine like the star she truly is.
.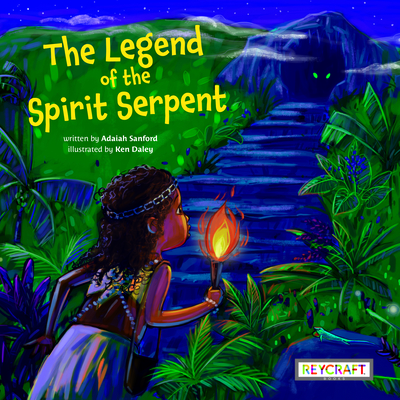 THE LEGEND OF THE SPIRIT SERPENT by Adaiah Sanford, illustrated by Ken Daley ( Reycraft Books, May 15, 2022). Picture Book. This modern retelling of a traditional Kalinago legend from the Caribbean island of Dominica recounts the story of a huge serpent who once guarded the indigenous people. This book is the winner of the 1st Annual Caribbean Writer's Contest sponsored by Reycraft Books and the Ducreay Foundation.
.
.
.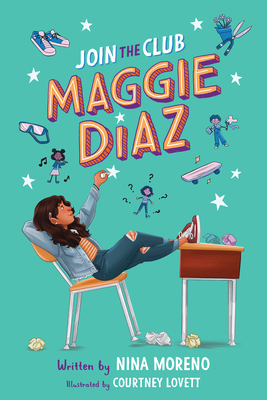 JOIN THE CLUB, MAGGIE DIAZ by Nina Moreno (Scholastic Press, May 17, 2022). Middle Grade. Everyone in Maggie Diaz's life seems to be finding their true passion. The one thing that defines them as a person. Her best friends Zoey and Julian are too busy to hang out after school thanks to band and comics club. Mom is finishing her last semester in college. And Maggie's perfect older sister Caro is perfectly-perfect at sports and tutoring.
So Maggie cooks up a plan to join every club she can! But trying to fit in with type-A future leaders, gardening whizzes, and the fearless kids in woodshop is intimidating, exhausting, and seriously confusing. And juggling homework, friends, and all of her after-school activities is way harder than it looks.
Seventh grade is all about figuring out who you are — good thing Maggie Diaz has the perfect plan!
.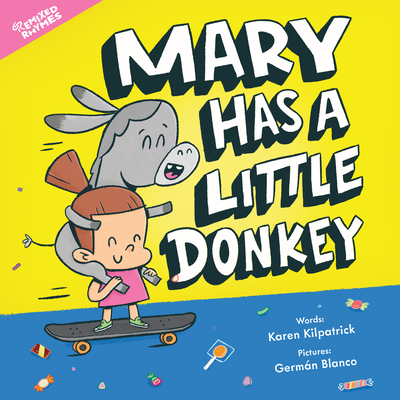 MARY HAD A LITTLE DONKEY by Karen Kilpatrick, illustrated by Germán Blanco (Genius Cat Books, May 17, 2022). Picture Book. Mary's donkey follows her everywhere – from home to school to the store to the park. But everywhere that the donkey goes, he causes trouble What can Mary do to help her donkey behave?
.
.
.
.
THE LESBIANA'S GUIDE TO CATHOLIC SCHOOL by Sonora Reyes. (Balzer + Bray, May 17, 2022). Young Adult. Sixteen-year-old Yamilet Flores prefers to be known for her killer eyeliner, not for being one of the only Mexican kids at her new, mostly white, very rich Catholic school. But at least here no one knows she's gay, and Yami intends to keep it that way.
After being outed by her crush and ex-best friend before transferring to Slayton Catholic, Yami has new priorities: keep her brother out of trouble, make her mom proud, and, most importantly, don't fall in love. Granted, she's never been great at any of those things, but that's a problem for Future Yami.
The thing is, it's hard to fake being straight when Bo, the only openly queer girl at school, is so annoyingly perfect. And smart. And talented. And cute. So cute. Either way, Yami isn't going to make the same mistake again. If word got back to her mom, she could face a lot worse than rejection. So she'll have to start asking, WWSGD: What would a straight girl do?
.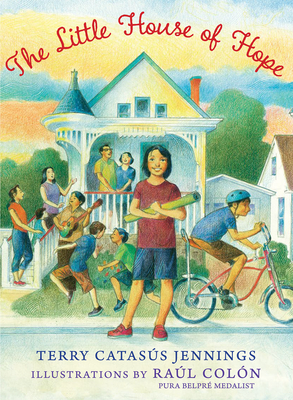 THE LITTLE HOUSE OF HOPE by Terry Catasús Jennings, illustrated by Raúl Colón (Neal Porter Books, May 17, 2022). Picture Book. As Esperanza and her family settle into their new house, they all do their part to make it a home. When other immigrant families need a place to stay, it seems only natural for the family in la casita to help. Together they turn the house into a place where other new immigrants can help one another. Esperanza is always the first to welcome them to la casita. It's a safe place in a new land.

Terry Catasus Jennings first came from Cuba to the U.S. in 1961, when she was twelve years old. With The Little House of Hope, she tells an inspiring, semi-autobiographical story of how immigrants can help each other find their footing in a new country. A Spanish edition, La Casita de Esperanza, will be released simultaneously.
.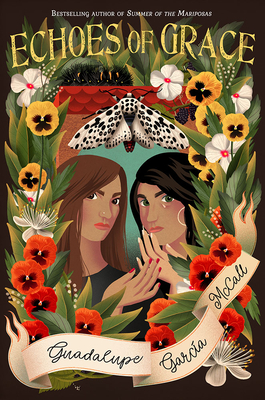 ECHOES OF GRACE by Guadalupe Garcia McCall (Tu Books, May 24, 2022). Young Adult. In Eagle Pass, Texas, Grace struggles to understand the echoes she inherited from her mother–visions which often distort her reality. One morning, as her sister, Mercy, rushes off to work, a disturbing echo takes hold of Grace, and within moments, tragedy strikes.
Attending community college for the first time, talking to the boy next door, and working toward her goals all help Grace recover, but her estrangement from Mercy takes a deep toll. And as Grace's echoes bring ghosts and premonitions, they also bring memories of when Grace fled to Mexico to the house of her maternal grandmother–a woman who Grace had been told died long ago. Will piecing together the truth heal Grace and her sister, or will the echoes destroy everything that she holds dear?
.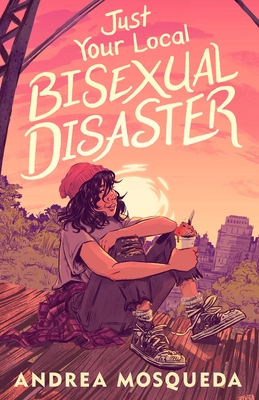 JUST YOUR LOCAL BISEXUAL DISASTER by Andrea Mosqueda (Feiwel & Friends, May 24, 2022). Young Adult. Growing up in Texas's Rio Grande Valley, Maggie Gonzalez has always been a little messy, but she's okay with that. After all, she has a great family, a goofy group of friends, a rocky romantic history, and dreams of being a music photographer. Tasked with picking an escort for her little sister's quinceañera, Maggie has to face the truth: that her feelings about her friends—and her future—aren't as simple as she'd once believed.
As Maggie's search for the perfect escort continues, she's forced to confront new (and old) feelings for three of her friends: Amanda, her best friend and first-ever crush; Matthew, her ex-boyfriend twice-over who refuses to stop flirting with her, and Dani, the new girl who has romantic baggage of her own. On top of this romantic disaster, she can't stop thinking about the uncertainty of her own plans for the future and what that means for the people she loves.
As the weeks wind down and the boundaries between friendship and love become hazy, Maggie finds herself more and more confused with each photo. When her tried-and-true medium causes more chaos than calm, Maggie needs to figure out how to avoid certain disaster—or be brave enough to dive right into it.
.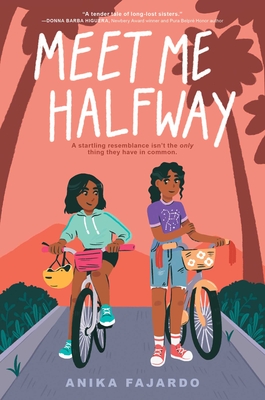 MEET ME HALFWAY by Anika Fajardo. (Simon & Schuster Books for Young Readers, May 24, 2022). Middle Grade. Mattie Gomez feels directionless after being uprooted from her beloved Minnesota and forced to move in with her new stepfamily in California. So when she meets a girl at her new middle school who looks exactly like her, she's not sure what to make of it.
But her doppelganger, the popular Mercedes Miller, doesn't like it one bit.
Mercedes is used to getting what she wants, when she wants; Mattie would rather be invisible and blend into the background. Mercedes lives in a big empty house with her nanny; Mattie's new home is packed-to-the-gills, twenty-four/seven chaos. Mercedes has a short fuse; Mattie is a planner. Though they may look alike, the two of them couldn't be more different.
Soon enough, however, Mattie and Mercedes learn that they have at least one thing in common: a dad that neither of them has ever met. Determined to meet the father they've never known, these polar opposites suddenly have to work together to fake sleepovers, evade their friends, and plot daring escapes from school field trips in an effort to track down him down.
If only they could stop bickering long enough to get the show on the road.
.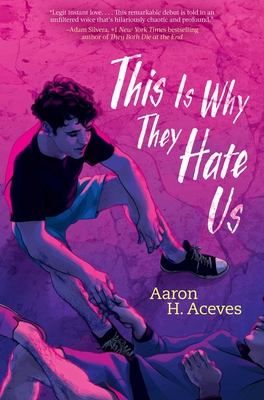 THIS IS WHY THEY HATE US by Aaron H. Aceves (Simon & Schuster Books for Young Readers, May 24, 2022). Young Adult. Enrique "Quique" Luna has one goal this summer—get over his crush on Saleem Kanazi by pursuing his other romantic prospects. Never mind that he's only out to his best friend, Fabiola. Never mind that he has absolutely zero game. And definitely forget the fact that good and kind and, not to mention, beautiful Saleem is leaving LA for the summer to meet a girl his parents are trying to set him up with.
Luckily, Quique's prospects are each intriguing in their own ways. There's stoner-jock Tyler Montana, who might be just as interested in Fabiola as he is in Quique; straitlaced senior class president, Ziggy Jackson; and Manny Zuniga, who keeps looking at Quique like he's carne asada fresh off the grill. With all these choices, Quique is sure to forget about Saleem in no time.
But as the summer heats up and his deep-seated fears and anxieties boil over, Quique soon realizes that getting over one guy by getting under a bunch of others may not have been the best laid plan and living his truth can come at a high cost.
.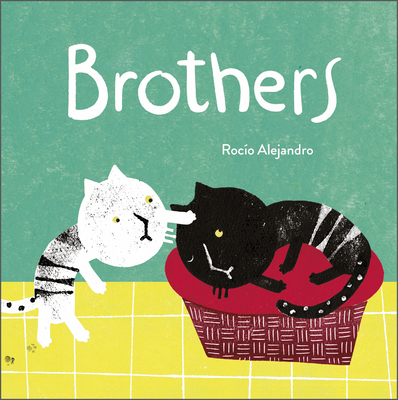 BROTHERS by Rocío Alejandro (Schiffer Kids, May 28, 2022). Picture Book. Living with a sibling can be challenging, especially when you are not very much alike This humorous story follows two brothers who find themselves in trouble and forbidden to leave the house. The bigger brother is obedient, but the younger brother is adventurous. The older one is preoccupied with preventing the little one from getting into trouble, but the little one is always looking for new ways to do just that Vivid and colorful illustrations made with original stamps specially created by the illustrator capture this delicate bond and are aimed at developing the importance of cultivating this special relationship.
.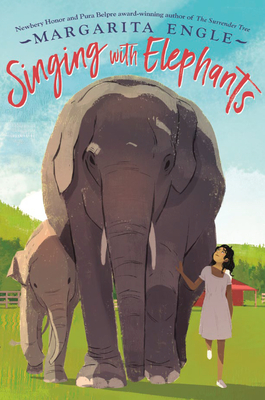 SINGING WITH ELEPHANTS by Margarita Engle (Viking Books for Young Readers, May 31, 2022). Middle Grade. Cuban-born eleven-year-old Oriol lives in Santa Barbara, California, where she struggles to belong. But most of the time that's okay, because she enjoys helping her parents care for the many injured animals at their veterinary clinic.
Then Gabriela Mistral, the first Latin American winner of a Nobel Prize in Literature, moves to town, and aspiring writer Oriol finds herself opening up. As she begins to create a world of words for herself, Oriol learns it will take courage to stay true to herself and do what she thinks is right–attempting to rescue a baby elephant in need–even if it means keeping secrets from those she loves.
.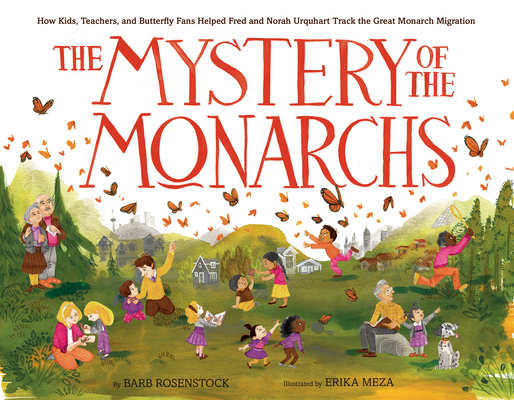 THE MYSTERY OF THE MONARCHS: How Kids, Teachers, and Butterfly Fans Helped Fred and Norah Urquhart Track the Great Monarch Migration by Barb Rosenstock, illustrated by Erika Meza (Knopf Books for Young Readers, May 31, 2022). Picture Book. Young Fred Urquhart was fascinated by insects, especially his favorite, the monarch butterfly. He wondered where monarchs spent the winter. No one knew. After he became an entomologist (bug scientist),Fred and his wife, Norah, tagged hundreds of butterflies, hoping to solve the mystery of the monarchs. But they soon discovered that they needed help. They started a "butterfly family," a community of children, teachers, and nature enthusiasts from three countries––Canada, the United States, and Mexico––to answer the question: Where do the monarchs go?

Detailed materials in the back of the book include maps of monarch migration, the life cycle of the butterfly, and the cultural relevance of monarch butterflies in Mexico, as well as information on environmental efforts towards monarch conservation.
.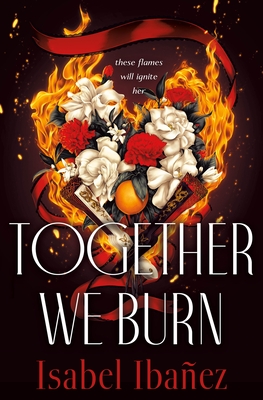 TOGETHER WE BURN by Isabel Ibañez (Wednesday Books, May 31, 2022). Young Adult. An ancient city plagued by dragons. Eighteen-year-old Zarela Zalvidar is a talented flamenco dancer and daughter of the most famous Dragonador in Hispalia. People come for miles to see him fight in their arena, which will one day be hers. But disaster strikes during one celebratory show, and in the carnage, Zarela's life changes in an instant.
A flamenco dancer determined to save her ancestral home. Facing punishment from the Dragon Guild, Zarela must keep the arena—her ancestral home and inheritance—safe from their greedy hands. She has no choice but to train to become a Dragonador. When the infuriatingly handsome dragon hunter, Arturo Díaz de Montserrat, withholds his help, she refuses to take no for an answer. Without him, her world will burn.
But even if he agrees, there's someone out to ruin the Zalvidar family, and Zarela will have to do whatever it takes in order to prevent the Dragon Guild from taking away her birthright.
.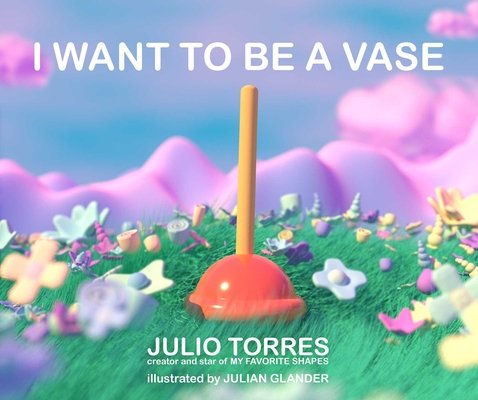 I WANT TO BE A VASE by Julio Torres, illustrated by Julian Glander (Atheneum Books for Young Readers, June 7, 2022). Picture Book. Shapes. You've heard of them. You might have even interacted with a few. But do you really know them? From plucky Plunger, who wishes to defy his shape and become a beautiful vase, to other household objects with dreams of a life beyond their predestined roles, I Want to Be a Vase takes readers on a journey through the lives and intimate dramas of often-overlooked household appliances.
.
.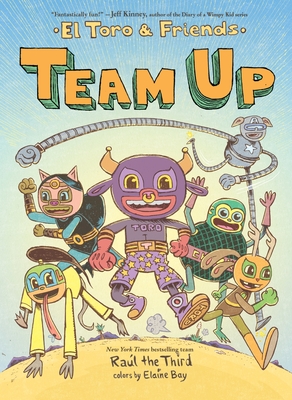 TEAM UP: El Toro and Friends (World of Vamos!) by Raúl the Third. (Versify, June 7, 2022). Early reader. El Toro and friends make a great team! But that wasn't always the case. A long time ago, they went to Ricky Raton's School of Lucha, learning everything from strength training to patience. When it comes time for one final test, El Toro and friends have to decide whether working alone is the best way to go or if teaming up might make things easier…and more fun!
.
.
.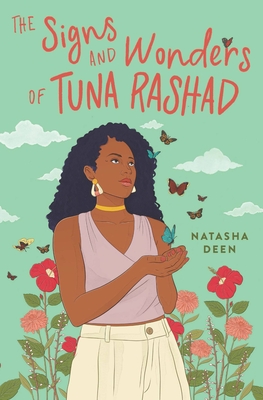 THE SIGNS AND WONDERS OF TUNA RASHAD by Natasha Deen (Running Kids Press, June 7, 2022). Young Adult. Let's be clear. No matter what her older brother, Robby, says, aspiring screenwriter Tuna Rashad is not "stupidstitious." She is, however, cool with her Caribbean heritage, which means she is always on the lookout for messages from loved ones who have passed on. But ever since Robby became a widower, all he does is hang out at the house, mock Tuna for following in their ancestors' traditions, and meddle in her life.
Tuna needs to break free from her brother's loving but over-bearing ways and get him a life (or at least, get him out of hers!). Based on the signs, her ancestors are on board. They also seem to be on board with helping Tuna win over her crush, Tristan Dangerfield. The only hiccup? She has to do it before leaving for college in the fall. A ticking clock, a grief-stricken brother, and a crush who doesn't believe in signs. What could possibly go wrong?
.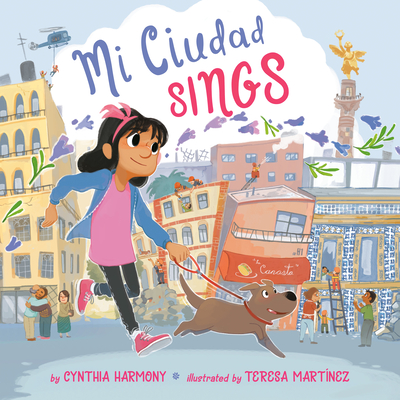 MI CIUDAD SINGS by Cynthia Harmony, illustrated by Teresa Martinez (Penguin Workshop, June 14, 2022). Picture Book. As a little girl and her dog embark on their daily walk through the city, they skip and spin to the familiar sounds of revving cars, clanking bikes, friendly barks, and whistling camote carts. But what they aren't expecting to hear is the terrifying sound of a rumbling earthquake…and then…silence.
.
.
.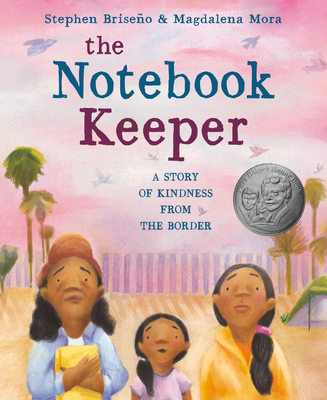 THE NOTEBOOK KEEPER: A Story of Kindness from the Border by Stephen Briseño, illustrated by Magdalena Mora (Random House Studio, June 14, 2022). Picture Book. In this moving and stunningly-illustrated picture book, Noemi and Mama flee their home in Mexico, and head for the US border. There, they look for "The Notebook Keeper"– the person in charge of a ledger for those waiting to cross, and they add their names to the book. As the days turn into weeks, and hope dwindles, the little girl looks for kindness around her– and inside herself. One day, when the Notebook Keeper's own name is called to cross, Noemi and her Mama are chosen–for the generosity in their hearts– to take her place.
.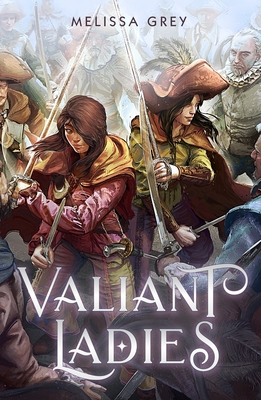 VALIANT LADIES by Melissa Grey (Feiwel & Friends, June 14, 2022). Young Adult Historical Fiction. By day Eustaquia "Kiki" de Sonza and Ana Lezama de Urinza are proper young seventeenth century ladies. But when night falls, they trade in their silks and lace for swords and muskets, venturing out into the vibrant, bustling, crime-ridden streets of Potosí, in the Spanish Empire's Viceroyalty of Peru. They pass their time fighting, gambling, and falling desperately in love with one another.
Then, on the night Kiki's engagement to the Viceroy's son is announced, her older brother—heir to her family's fortune—is murdered. The girls immediately embark on a whirlwind investigation that takes them from the lowliest brothels of Potosí to the highest echelons of the Spanish aristocracy.
.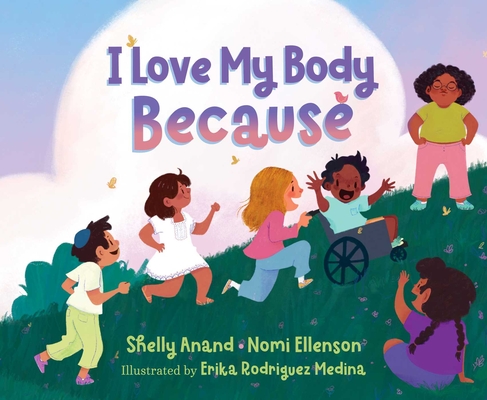 I LOVE MY BODY BECAUSE by Shelly Anand and Nomi Ellenson, illustrated by Erika Medina (Simon & Schuster Books for Young Readers, June 21, 2022). Picture Book. Our bodies are our first home and deserve to be celebrated no matter what shape or size! Encourage young readers to celebrate their physical differences and take care of themselves through simple acts like brushing their teeth, washing their hands, and finding healthy ways to channel their feelings.
.
.
TOMATOES IN MY LUNCHBOX by Costantia Manoli, illustrated by Magdalena Mora (Roaring Brook Press, June 21, 2022). Picture Book. A child, newly arrived in another country, feels displaced, lonely, and a little scared on her first day of school. Her name doesn't sound the way she's used to hearing it. She knows she doesn't fit in. And when she eats her whole tomato for lunch, she can feel her classmates observing her—and not quite understanding her.
But sometimes all it takes is one friend, one connection, to bring two worlds together, and gradually the girl, her tomato, and her full name, start to feel at home with her new friends and community.
.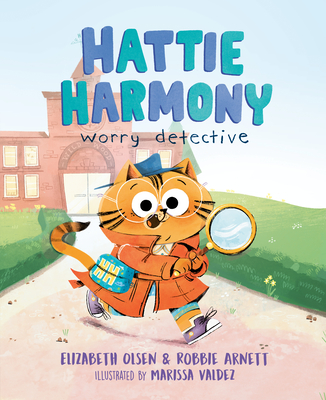 HATTIE HARMONY: Worry Detective by Elizabeth Olsen and Robbie Arnett, illustrated by Marissa Valdez (Viking Books for Young Readers, June 28, 2022). Picture Book. She's always there to help her friends when they need her. And the first day of school can cause a lot of jitters—from speaking in front of the class to taking the bus. Hattie always finds the perfect tools to calm her friends' bodies and minds. But when her own fears start to bubble up, can Hattie learn to overcome them herself?
.
.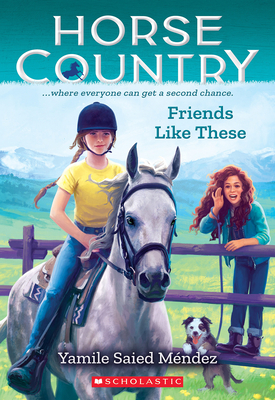 HORSE COUNTRY: Friends Like These (Horse Country #2) by Yamile Saied Méndez (Scholastic, June 28, 2022). Middle Grade. Carolina's hope of opening up Paradise Ranch to everyone is coming true: the Unbridled Dreams program is ready to welcome its first sponsored student!
Gisella Bassi seems like the perfect fit — on paper, that is. When she arrives at Paradise Ranch, she's not as excited as everyone expects. She might even be… scared of the horses? But if their first student isn't a success, there's no way the program will continue. Can Caro and her new friend, Chelsie, agree on how to rope Gisella in?
.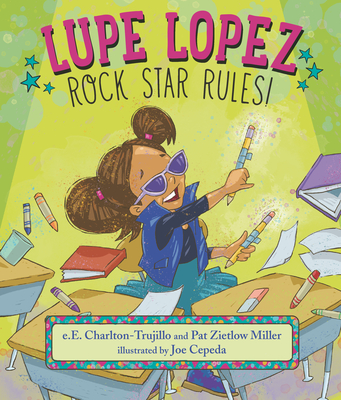 LUPE LOPEZ: Rock Star Rules by e.E. Charlton-Trujillo and Pat Zietlow Miller, illustrated by Joe Cepeda (Candlewick, June 28, 2022). Picture Book. When Lupe Lopez struts through the doors of Hector P. Garcia Elementary in sunglasses with two taped-up Number 2 pencils—drumsticks, of course—poking from her pocket, her confidence is off the charts. All day, Lupe drums on desks, tables, and chairs while Ms. Quintanilla reminds her of school rules. Lupe has her own rules: 1) Don't listen to anyone. 2) Make lots of noise. ¡Rataplán! 3) Have fans, not friends. But with her new teacher less than starstruck, and fans hard to come by, Lupe wonders if having friends is such a bad idea after all. Can it be that true star power means knowing when to share the spotlight? With its spirited illustrations and a simple text threaded through with Spanish words, this picture book is proof positive that being a strong girl moving to her own beat doesn't have to mean pushing others away.
.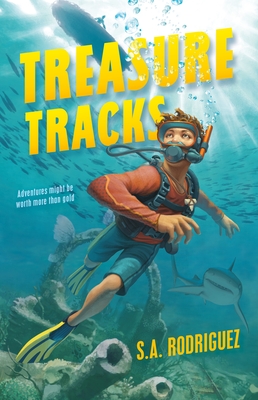 TREASURE TRACKS by S.A. Rodriguez (Farrar, Straus and Giroux (BYR), June 28, 2022. Middle Grade. Twelve-year-old Fernando "Fin" joins his grandfather on a secret quest to find a long-lost treasure swept to sea. But when their first mission takes a near-deadly turn, leaving his abuelo weak and unable to speak, Fin's left to navigate the hunt alone. Well, not exactly alone—his boring, totally unadventurous dad agrees to help out. With danger lurking at every turn, Fin dives into the mission in order to save Abuelo's life. But between Dad's constant worrying, unwanted diving babysitters, and harrowing encounters in the deep sea, the boy finds himself in a race against time to locate the treasure. If he can't succeed? He fears he might lose Abuelo for good.
.
VALENTINA SALAZAR IS NOT A MONSTER HUNTER by Zoraida Córdova (Scholastic Press, June 28, 2022). Middle Grade. It takes a special person to end up in detention on the last day of school.
It takes a REALLY special person to accidentally burn down the the school yard while chasing a fire-breathing chipmunk.
But nothing about Valentina Salazar has ever been "normal." The Salazars are protectors, tasked with rescuing the magical creatures who sometimes wander into our world, from grumpy unicorns to chupacabras . . . to the occasional fire-breathing chipmunk.
When Val's father is killed during a rescue mission gone wrong, her mother decides it's time to retire from their life on the road. She moves the family to a boring little town in upstate New York and enrolls Val and her siblings in real school for the first time.
But Val is a protector at heart and she can't give up her calling. So when a mythical egg surfaces in a viral video, Val convinces her reluctant siblings to help her find the egg before it hatches and wreaks havoc. But she has some competition: the dreaded monster hunters who'll stop at nothing to destroy the creature . . . and the Salazar family.
.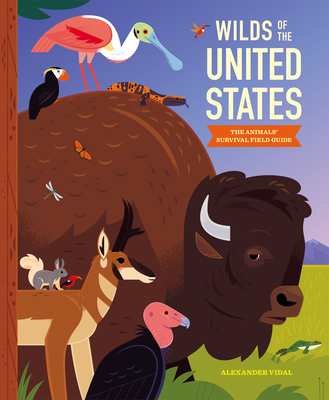 WILDS OF THE UNITED STATES: The Animals' Survival Field Guide by Alexander Vidal (Chronicle Books, July 5, 2022). Do you know which animal evades rattlesnakes by dancing? Or that some squirrels can glide on the air for hundreds of feet? Or that alligators can create their own year-round pools?
Put on your best pair of hiking boots, grab a sturdy walking stick, and explore the wild places of the United States with this stunning guidebook! Soak up new and shocking facts about this unexpected world of ours; pore over captivating, detail-rich illustrations; and discover surprising new creatures (some may be closer than you think!) every time you open the book. From glistening, snow-packed mountain ranges to searing deserts, this immersive and accessible guide is a one-stop shop for outdoor adventurers, animal enthusiasts, inquisitive minds—and anyone who listens to the call of the wild.
.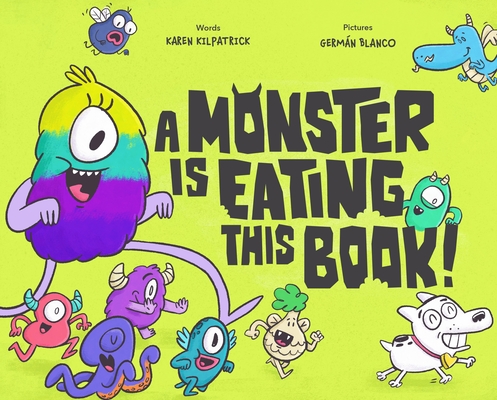 A MONSTER IS EATING THIS BOOK by Karen Kilpatrick, illustrated by Germán Blanco (Henry Holt & Co., July 19, 2022). Picture Book. Beware: There is a sleeping monster within these pages. But this is no ordinary monster. This monster eats words. And when the monster is awake, it gets HUNGRY. So you have to be very careful and very quiet while reading. If you hear a growl—run fast.
Oh no, what's that? The monster's woken up! How are we supposed to finish this book when all the words are being eaten? And who—or what—is this fearsome creature exactly? The answer to that question, I'm afraid, is totally . . . adorable.
.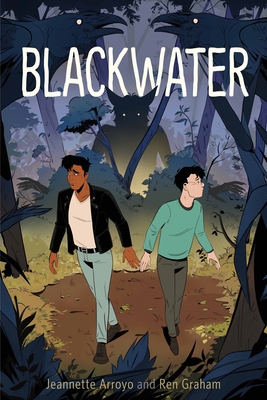 BLACKWATER by Jeannette Arroyo and Ren Graham (Henry Holt & Co., July 19, 2022). Young Adult Graphic Novel. Tony Price is a popular high school track star and occasional delinquent aching for his dad's attention and approval. Eli Hirsch is a quiet boy with a chronic autoimmune disorder that has ravaged his health and social life. What happens when these two become unlikely friends (and a whole lot more . . .) in the spooky town of Blackwater, Maine? Werewolf curses, unsavory interactions with the quarterback of the football team, a ghostly fisherman haunting the harbor, and tons of high school drama.
.
.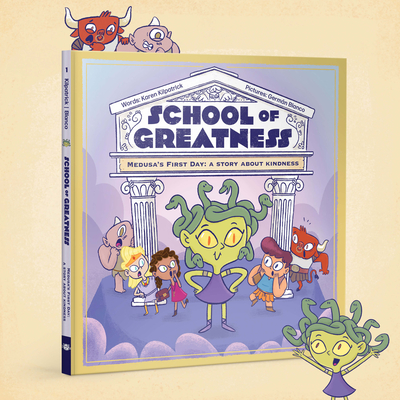 MEDUSA'S FIRST DAY: A Story About Kindness by Karen Kilpatrick, illustrated by Germán Blanco (Genius Cat Books, July 19, 2022). Picture Book. Medusa's excited for her first day of school, but when her teacher introduces her to the class, she doesn't exactly feel welcome. Will her classmates learn to be kind and accept her differences? Will Medusa also learn to be kind to herself?
.
.
.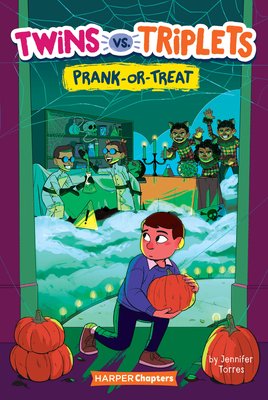 TWINS VS. TRIPLETS #2: Prank-or-Treat by Jennifer Torres, illustrated by Vanessa Flores (HarperCollins, July 19, 2022). Chapter Book. The Montecito Monster Mash is only three days away—and the Romero Twins AND Benitez Triplets are testing out their scariest Halloween tricks on David! They both want to win the prize for the spookiest, scariest, most BOO-tiful haunted house in the neighborhood.
David won't let Halloween night turn into another all-out prank showdown. But what if he accidentally starts the scare-a-thon himself?
.
.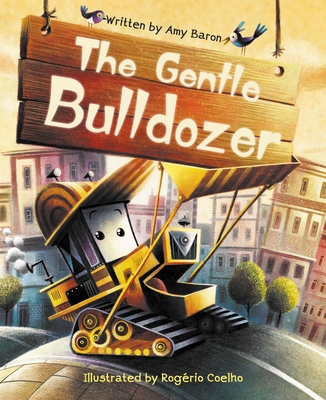 THE GENTLE BULLDOZER by Amy Baron, illustrated by Rogério Coelho (Yeehoo Press, July 20, 2022). Picture Book. Bulldozer spends his days on a construction site. He and his friends are tasked with an important job: to tear things down and smash things up. But Bulldozer dreams of something bigger–could he and his crew be made for more than this?
.
.
.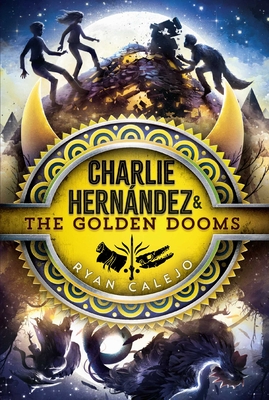 CHARLIE HERNÁNDEZ & THE GOLDEN DOOMS by Ryan Calejo (Aladdin, July 26, 2022). Middle Grade. After hitchhiking across Central and South America to rescue the Witch Queen and face off against La Mano Peluda, Charlie Hernández is pretty much grounded for life. But after all he's been through, some quiet time at home with his parents might be nice. Though it would be better if he didn't have to share his room with his obnoxiously perfect cousin Raúl, who's staying with them.
But quiet is hard to come by when you're the fifth and final morphling, and it's not long before death walks back into Charlie's life. Or at least, the dead do, starting with a mysterious young calaca who corners him at school, dropping cryptic hints about trouble brewing in the 305. With the League of Shadows focused on repairing fractured alliances and tracking gathering armies, this one's up to Charlie to solve.
Following the clues only leads to more questions, and not even teenage investigative journalist extraordinaire Violet Rey can figure out how a sudden rooster infestation, earthquakes, missing persons, and a pet-napping gang of lizard-men—whom Charlie doesn't recognize from any legend—are all connected. Most concerning of all is when they learn a map has been stolen that reveals the locations of the Golden Dooms, the twelve ancient calaca watchmen who form the magical barrier between the realms.
To stop the impending invasion, Charlie and Violet must outwit an ancient evil and unravel the most sinister of schemes. That is, unless they'd rather watch the Land of the Living get overrun by the dead.
.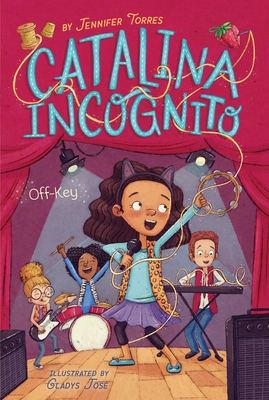 OFF-KEY (Catalina Incognito #3) by Jennifer Torres, illustrated by Gladys Jose (Aladdin, July 26, 2022). Chapter Book. Catalina can't wait for the upcoming school talent show! Along with some of her classmates, they decide to rock out and form a band for the big day. But Catalina has some…specific ideas on how the band should look and sound. Can Catalina learn to be part of the band, or will she find herself working on a solo act?
.
.
.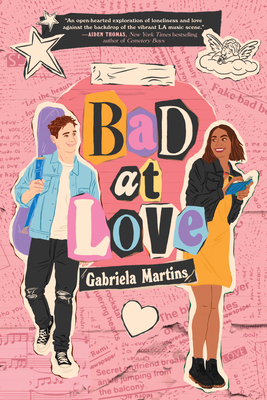 BAD AT LOVE by Gabriela Martins. (Underlined, August 2, 2022). Young Adult. Ever since Daniel moved to L.A. from Brazil to join the band Mischief & Mayhem, he's become the tabloids' bad boy. Paparazzi follow him and girls swoon over him . . . except for Sasha, who hates bad boys. When a chance encounter brings them together, Sasha sees an opportunity to get close to Daniel and write a story that will make a name for herself at the celebrity gossip magazine where she interns. But Daniel is surprisingly sweet and extremely cute—could she be falling for him?

The truth is: Daniel is hiding something. When Sasha discovers his secret, will she follow her heart or deliver the hottest story of the summer?
.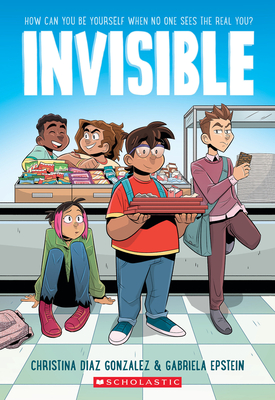 INVISIBLE: A Graphic Novel by Christina Diaz Gonzalez, illustrated by Gabriela Epstein. (Graphix, August 2, 2022). Graphic Novel. Can five overlooked kids make one big difference? There's George: the brain, Sara: the loner, Dayara: the tough kid, Nico: the rich kid, and Miguel: the athlete
And they're stuck together when they're forced to complete their school's community service hours. Although they're sure they have nothing in common with one another, some people see them as all the same . . . just five Spanish-speaking kids.
Then they meet someone who truly needs their help, and they must decide whether they are each willing to expose their own secrets to help . . . or if remaining invisible is the only way to survive middle school.
.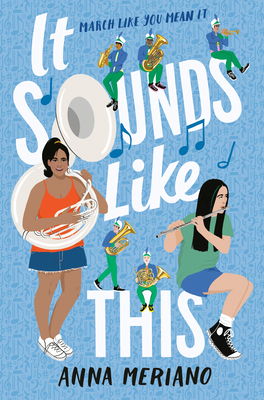 IT SOUNDS LIKE THIS by Anna Meriano (Viking Books for Young Readers, August 2, 2022). Young Adult. Yasmín Treviño didn't have much of a freshman year thanks to Hurricane Humphrey, but she's ready to take sophomore year by storm. That means mastering the marching side of marching band—fast!—so she can outshine her BFF Sofia as top of the flute section, earn first chair, and impress both her future college admission boards and her comfortably unattainable drum major crush Gilberto Reyes.

But Yasmín steps off on the wrong foot when she reports an anonymous gossip Instagram account harassing new band members and accidentally gets the entire low brass section suspended from extracurriculars. With no low brass section, the band is doomed, so Yasmín decides to take things into her own hands, learn to play the tuba, and lead a gaggle of rowdy freshman boys who are just as green to marching and playing as she is. She'll happily wrestle an ancient school tuba if it means fixing the mess she might have caused.

But when the secret gossip Instagram escalates their campaign of harassment and Yasmín's friendship with Sofia deteriorates, things at school might be too hard to bear. Luckily, the support of Yasmín's new section—especially introverted section leader Bloom, a sweet ace and aro-spectrum boy—might just turn things around.
.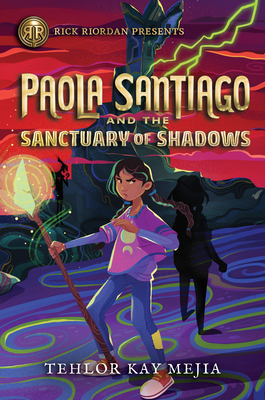 PAOLA SANTIAGO AND THE SANCTUARY OF SHADOWS by Tehlor Kay Mejia (Rick Riordan Presents, August 2, 2022). Middle Grade. Paola Santiago has recently returned from Oregon, where she defeated the Hitchhiker ghost and saved her father from the vengeful spirit that was possessing him. The poor girl deserves a rest! But first she has to rescue Dante from the void, where he's been imprisoned by some unknown force. Even though Dante has turned against Pao, she can't just leave him there–they've been friends for too long.
Paola's prophetic dreams seem to have dried up, so she has to find other ways to locate a new rift where she can enter the void. Signs point to Texas–but how is she going to get there from Arizona? It just so happens that Emma's new group of politically active friends, the Rainbow Rogues, are planning a field trip to San Antonio. It's the perfect ruse for Paola, if she can stand being with the judgmental girls for that many days. . . .
Relying on her wits, training from the Ninos de la Luz, and the emotional support of her best friend Emma, Pao makes it into the void. Once there she must face down not just one but two enemies: El Cucuy, the bogeyman . . . and someone even scarier who looks a lot like Pao herself.
.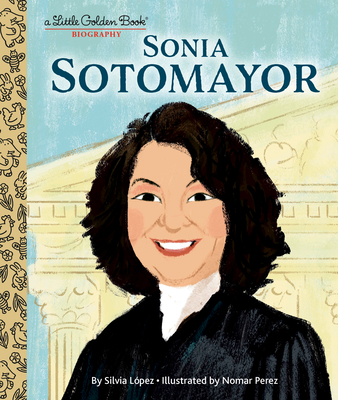 SONIA SOTOMAYOR: A Little Golden Book Biography by Silvia Lopez, illustrated by Nomar Perez (Golden Books, August 2, 2022). Picture Book. This Little Golden Book about Sonia Sotomayor–the first Latina Supreme Court Justice of the United States–is an inspiring read-aloud for young girls and boys.
.
.
.
.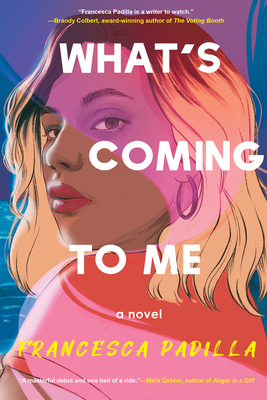 WHAT'S COMING TO ME by Francesca Padilla (Soho Teen, August 2, 2022). Young Adult. In the seaside town of Nautilus, Minerva Gutiérrez absolutely hates her job at the local ice cream stand, where her sexist boss makes each day worse than the last. But she needs the money: kicked out of school and stranded by her mom's most recent hospitalization, she dreams of escaping her dead-end hometown. When an armed robbery at the ice cream stand stirs up rumors about money hidden on the property, Min teams up with her neighbor CeCe, also desperate for cash, to find it. The bonus? Getting revenge on her boss in the process.

If Minerva can do things right for once—without dirty cops, suspicious co-workers, and an ill-timed work crush getting in her way—she might have a way out . . . as long as the painful truths she's been running from don't catch up to her first.
.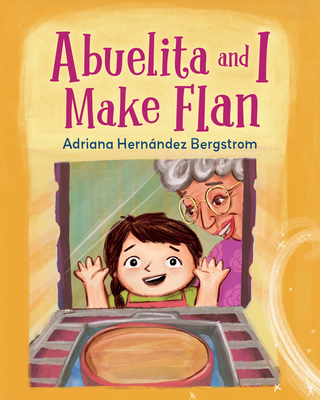 ABUELITA AND I MAKE FLAN by Adriana Hernández Bergstrom (Charlesbridge, August 9, 2022). Picture Book. Anita is making flan for Abuelo's birthday, but when she accidentally breaks Abuelita's treasured flan serving plate from Cuba, she struggles with what to do. Anita knows it's right to tell the truth, but what if Abuelita gets upset? Worried that she has already ruined the day, Anita tries to be the best helper. After cooking the flan, they need a serving dish! Anita comes up with a wonderful solution.
.
.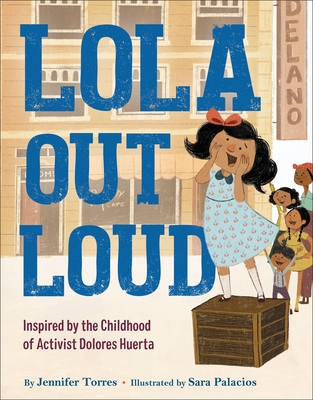 LOLA OUT LOUD: Inspired by the Childhood of Activist Dolores Huerta by Jennifer Torres, illustrated by Sara Palacio (Little Brown Books for Younger Readers, August 9, 2022). Picture Book. Her grandpa calls her "Lolita Siete Lenguas"—Little Lola, Seven Tongues, all fighting to be heard. Lola is trying not to make so much noise, but when she witnesses injustices in her own neighborhood, she knows she can't keep quiet. Can Lola find a way to use her voice for change? ¡Sí, se puede! Inspired by the real-life civil rights activist and labor leader Dolores Huerta.
.
.
THE MEMORY INDEX by Julian Ray Vaca (Thomas Nelson, August 9, 2022). Young Adult. In an alternative 1987, a disease ravages human memories. There is no cure, only artificial recall. The lucky ones–the recollectors–need the treatment only once a day.
Freya Izquierdo isn't lucky. The high school senior is a "degen" who needs artificial recall several times a day. Plagued by blinding half-memories that take her to her knees, she's desperate to remember everything that will help her investigate her father's violent death. When her sleuthing almost lands her in jail, a shadowy school dean selects her to attend his Foxtail Academy, where five hundred students will trial a new tech said to make artificial recall obsolete.
She's the only degen on campus. Why was she chosen? Freya is nothing like the other students, not even her new friends Ollie, Chase, and the alluring Fletcher Cohen. Definitely not at all like the students who start to vanish, one by one. And nothing like the mysterious Dean Mendelsohn, who has a bunker deep in the woods behind the school.
Nothing can prepare Freya and her friends for the truth of what that bunker holds. And what kind of memories she'll have to access to survive it.
.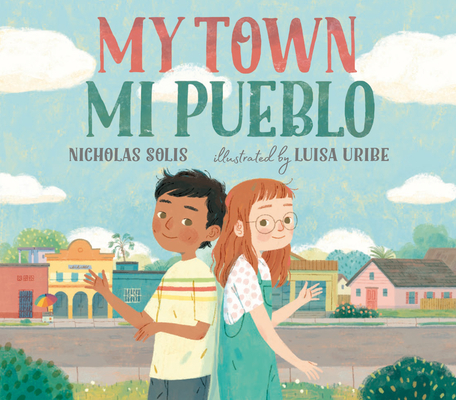 MY TOWN/MI PUEBLO by Nicholas Solis, illustrated by Luisa Uribe. (Nancy Paulsen Books, August 16, 2022). Picture Book. Two cousins live in two towns, separated by a river. But there is also a bigger divide—the US-Mexico border—which means they live in different countries. On the girl's side, English is the main language, and on the boy's it's Spanish. The cousins love their towns, and they love visiting each other's, where they notice some things are the same and some are wonderfully different, adding up to a vibrant world full of even more possibilities.
Author Nicholas Solis shows how border towns are special places, beautiful and dynamic, because two cultures can be better than one—and both cultures should be equally treasured and respected.
.
TUMBLE by Celia C. Perez. (Kokila, August 16, 2022). Middle Grade. Twelve-year-old Adela "Addie" Ramirez has a big decision to make when her stepfather proposes adoption. Addie loves Alex, the only father figure she's ever known, but with a new half brother due in a few months and a big school theater performance on her mind, everything suddenly feels like it's moving too fast. She has a million questions, and the first is about the young man in the photo she found hidden away in her mother's things.

Addie's sleuthing takes her to a New Mexico ranch, and her world expands to include the legendary Bravos: Rosie and Pancho, her paternal grandparents and former professional wrestlers; Eva and Maggie, her older identical twin cousins who love to spar in and out of the ring; Uncle Mateo, whose lucha couture and advice are unmatched; and Manny, her biological father, who's in the midst of a career comeback. As luchadores, the Bravos's legacy is strong. But being part of a family is so much harder—it's about showing up, taking off your mask, and working through challenges together.
.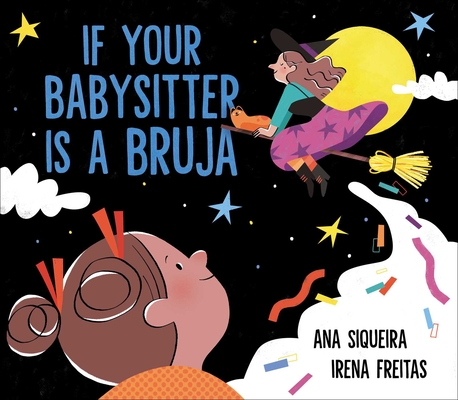 IF YOUR BABYSITTER IS A BRUJA by Ana Siqueira, illustrated by Irena Freitas. (Simon & Schuster Books for Young Readers, August 23, 2022). Picture Book. On the night before Halloween, a new babysitter might be more than she appears. If she wears a black sombrero and cackles like a crow, she might just be a bruja! One little girl is determined not to fall victim to an evil witch or her cats. She knows bath time is really the bruja's way of putting her in a boiling cauldron, and the only way to keep her at bay is with a magic potion—or is it?
With a boundless imagination and plenty of tricks up her sleeve, the young protagonist may just have the best night ever!
.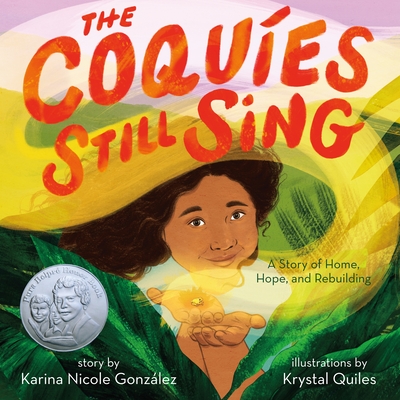 THE COQUÍES STILL SING by Karina Nicole Gonzalez, illustrated by Krystal Quiles. (Roaring Brook Press, August 23, 2022). Picture Book. Co-quí, co-quí! The coquí frogs sing to Elena from her family's beloved mango tree—their calls so familiar that they might as well be singing, "You are home, you are safe." But home is suddenly not safe when a hurricane threatens to destroy everything that Elena knows.
As time passes, Elena, alongside her community, begins to rebuild their home, planting seeds of hope along the way. When the sounds of the coquíes gradually return, they reflect the resilience and strength of Elena, her family, and her fellow Puerto Ricans. The Coquies Still Sing is also available in Spanish.
.
LORD OF THE FLY FEST by Goldy Moldavsky (Henry Holt and Co., August 30, 2022). Young Adult.
.
.
.
.
.
.
THREE POCKETS FULL: A Story of Love, Family, and Tradition by Cindy L. Rodriguez, illustrated by Begoña Fernández Corbalán (Cardinal Rule Press, September 1, 2022.) Picture Book. Beto won't wear a guayabera to the wedding. Nope! Nunca! Not going to happen! Beto tries his best to rid himself of the traditional Mexican wedding shirt his Mami gave him. He even gets help from his dog, Lupe, but the shirt ends up back on his bed each time with notes from Mami, who becomes increasingly frustrated with Beto. Mami insists that Beto attend the wedding, and wear the shirt, because—after all—it's her wedding! Beto has to accept the fact that Mami is getting remarried and that she wants him to wear the shirt, which is part of his heritage.
.
OUR SHADOWS HAVE CLAWS edited by Yamile Saied Méndez and Amparo Ortiz, illustrated by Ricardo López Ortiz (Algonquin Young Readers, September 6, 2022). Young Adult Anthology. Fifteen original short stories from YA superstars, featuring Latine mythology's most memorable monsters.
From zombies to cannibals to death incarnate, this cross-genre anthology offers something for every monster lover. In Our Shadows Have Claws, bloodthirsty vampires are hunted by a quick-witted slayer; children are stolen from their beds by "el viejo de la bolsa" while a military dictatorship steals their parents; and anyone you love, absolutely anyone, might be a shapeshifter waiting to hunt.

The worlds of these stories are dark but also magical ones, where a ghost-witch can make your cheating boyfriend pay, bullies are brought to their knees by vicious wolf-gods, a jar of fireflies can protect you from the reality-warping magic of a bruja—and maybe you'll even live long enough to tell the tale. Set across Latin America and its diaspora, this collection offers bold, imaginative stories of oppression, grief, sisterhood, first love, and empowerment.

Full contributor list: Chantel Acevedo, Courtney Alameda, Julia Alvarez, Ann Dávila Cardinal, M. García Peña, Racquel Marie, Gabriela Martins, Yamile Saied Méndez, Maika Moulite and Maritza Moulite, Claribel A. Ortega, Amparo Ortiz, Lilliam Rivera, Jenny Torres Sanchez, Ari Tison, and Alexandra Villasante.
.
SELF-MADE BOYS: A Great Gatsby Remix (Remixed Classics #5) by Anna-Marie McLemore (Feiwel & Friends, September 6, 2022). Young Adult. New York City, 1922. Nicolás Caraveo, a 17-year-old transgender boy from Wisconsin, has no interest in the city's glamor. Going to New York is all about establishing himself as a young professional, which could set up his future—and his life as a man—and benefit his family.
Nick rents a small house in West Egg from his 18-year-old cousin, Daisy Fabrega, who lives in fashionable East Egg near her wealthy fiancé, Tom—and Nick is shocked to find that his cousin now goes by Daisy Fay, has erased all signs of her Latina heritage, and now passes seamlessly as white.
Nick's neighbor in West Egg is a mysterious young man named Jay Gatsby, whose castle-like mansion is the stage for parties so extravagant that they both dazzle and terrify Nick. At one of these parties, Nick learns that the spectacle is all for the benefit of impressing a girl from Jay's past—Daisy. And he learns something else: Jay is also transgender.
As Nick is pulled deeper into the glittery culture of decadence, he spends more time with Jay, aiming to help his new friend reconnect with his lost love. But Nick's feelings grow more complicated when he finds himself falling hard for Jay's openness, idealism, and unfounded faith in the American Dream.
.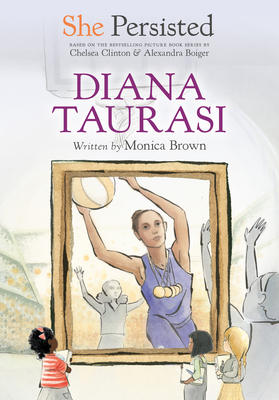 SHE PERSISTED: Diana Taurasi by Monica Brown (Philomel Books, September 6, 2022). Chapter Book. When Diana Taurasi was a girl, professional women's basketball didn't exist in the US. But she worked hard to create opportunities for herself, winning championships throughout college and eventually going on to play for the WNBA with the Phoenix Mercury and winning multiple Olympic gold medals.
In this chapter book biography by award-winning author Monica Brown, readers learn about the amazing life of Diana Taurasi–and how she persisted.
.
.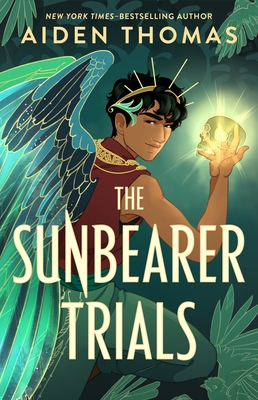 THE SUNBEARER TRIALS (The Sunbearer Duology) by Aiden Thomas (Feiwel & Friends, September 6, 2022). Young Adult. As each new decade begins, the sun's power must be replenished so that Sol can keep traveling along the sky and keep the evil Obsidian gods at bay. Ten semidioses between the ages of thirteen and eighteen are selected by Sol themself as the most worthy to compete in the Sunbearer Trials. The winner carries light and life to all the temples of Reino del Sol, but the loser has the greatest honor of all—they will be sacrificed to Sol, their body forming the new Sun Stones that will protect the people of Reino del Sol for the next ten years.
Teo, a 17-year-old Jade semidios and the trans son of Quetzal, goddess of birds, has never worried about the Trials…or rather, he's only worried for others. His best friend Niya—daughter of Tierra, the god of earth—is one of the strongest heroes of their generation and is much too likely to be chosen this year. He also can't help but worry (reluctantly, and under protest) for Aurelio, a powerful Gold semidios and Teo's friend-turned-rival who is a shoo-in for the Trials. Teo wouldn't mind taking Aurelio down a notch or two, but a one-in-ten chance of death is a bit too close for Teo's taste.
But then, for the first time in over a century, Sol chooses a semidios who isn't a Gold. In fact, they choose two: Xio, the 13-year-old child of Mala Suerte, god of bad luck, and…Teo. Now they must compete in five mysterious trials, against opponents who are both more powerful and better trained, for fame, glory, and their own survival.
.
.
CURSE OF THE WEREWOLVES (Supernatural Society #2) by Rex Ogle (Inkyard Press, September 13, 2022). Middle Grade. Things are starting to look up for Will Hunter in East Emerson:
He's pretty much used to seeing monsters all over the place
He's become best friends with neighbors Ivy and Linus (the only people who can see what he sees)
Together, they saved the town from a pet-napping vampire
But Will's problems are far from over. Because there's a werewolf on the loose in East Emerson, turning people into dangerous, mind-controlled animals left and right. And Will is one of them. Can Will, Ivy, and Linus find out who is behind this shapeshifter army before it's too late, or will our hero be stuck as a werewolf forever?
.
.
UNTIL SOMEONE LISTENS: A story about borders, family, and one girl's mission by Estela Juarez, illustrated by Teresa Martínez (Roaring Brook Press, September 13, 2022). Picture Book. Estela's family lives together in a happy home full of love. Or, at least, they used to… until their home was torn apart.
My mom had to go back,
to the other side of the river,
because she wasn't born in this country.

For years her family fought and fought for permission for her to stay in the U.S. But no one listened. When Estela was eight, her mother was deported to Mexico.
Estela knew she had to do something. So she wrote letters: to local newspapers, Congress, the President, and anyone else who could help. She wrote and wrote and wrote until, finally… someone listened.
.
WHERE THERE'S SMOKE (Horse Country #3) by Yamile Saied Méndez (Scholastic, September 20, 2022). Middle Grade. The ranch's new sponsored student, Rockwell Richards, is a perfect match for a gentle giant of a horse named Napoleon, especially since both of them have mysterious pasts. Carolina can't wait to learn everything she can about the cute and thoughtful new boy…but Rockwell doesn't seem to appreciate her snooping — or admiration.
And when the barn is threatened by local wildfires, can he and Caro put everything aside and help keep the horses safe?
.
OMEGA MORALES AND THE LEGEND OF LA LECHUZA by Laekan Zea Kemp (Little, Brown Books for Young Readers, September 27, 2022). Middle Grade. Omega Morales's family has been practicing magic for centuries in Noche Buena. But over the years, the town's reputation for the supernatural is no longer one the people carry with pride. So Omega's family keeps to themselves, and in private, they're Empaths—diviners who can read and manipulate the emotions of people and objects around them. But Omega's powers don't quite work, and it leaves her feeling like an outsider in her own family.
When a witch with the power to transform herself into an owl—known in Mexican folklore as La Lechuza—shows up unannounced, Omega, her best friend Clau (who happens to be a ghost), and her cousin Carlitos must conduct a séance under a full moon in order to unravel the mystery of the legend.
Suddenly Omega's magic begins to change, and the key to understanding her powers is more complicated than she thought. Omega will have to decide what's more important—trusting the instincts of others or learning to trust in herself.
.
TACOS TODAY: El Toro and Friends (World of Vamos!) by Raúl the Third. (Versify, September 20, 2022). Early Reader. El Toro is excited to celebrate his favorite day: Taco Tuesday! El Toro and his friends go on a quest to find the perfect taco only to realize that all tacos are perfect in their own special way. Learn how tacos are made and which is whose favorite in this delicious all you can eat spectacular!
.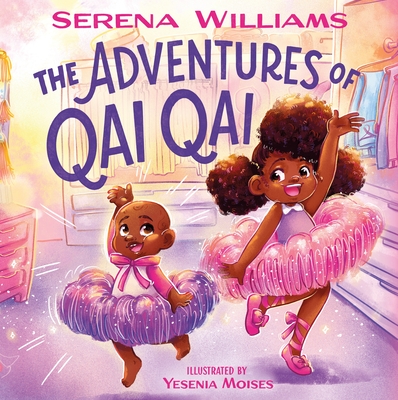 THE ADVENTURES OF QAI QAI by Serena Williams, illustrated by Yesenia Moises (Feiwel & Friends, September 27, 2022). Picture Book. Baby Girl has a dance recital coming up, and she can't help but worry. She's practiced and practiced, but what if something goes wrong? What if she forgets the steps or freezes up during her solo?
Luckily, her best friend Qai Qai the doll has her back! When Qai Qai comes to life, they go on a magical journey that shows Baby Girl that she's ready for the stage.
This heartwarming picture book from beloved athlete Serena Williams shows readers the power of believing -in your best friend and in yourself.
.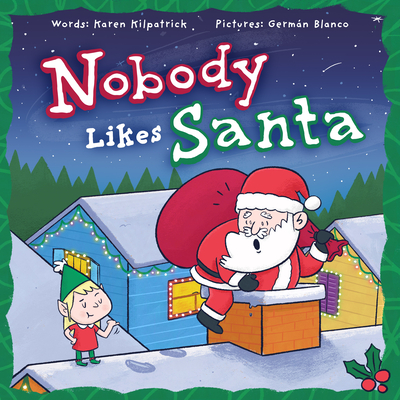 NOBODY LIKES SANTA by Karen Kilpatrick, illustrated by Germán Blanco (Genius Cat Books, October 4, 2022). Picture Book. When a young elf tries to convince a group of kids why nobody likes Santa, will it be the elf who learns something in the end? From his outfit to his cookie eating habits, the elf doesn't understand why Santa is adored. But with the help of some friends along the way, the elf will learn exactly why nobody likes Santa (hint: it's because everybody loves him ).
.
.
PAYDEN'S PRONOUN PARTY by Blue Jaryn, illustrated by Xochitl Cornejo (Page Street Kids, October 4, 2022). Picture Book. Payden has always used he/him pronouns, until one day Payden realizes those words might not fit. Payden's parents promise to throw a big party to introduce whatever pronouns Payden chooses—but which pronouns are the best match? On a colorful quest, Payden talks to friends about a rainbow of possibilities: he, she, they, ze, and so many more! The right pronouns are just waiting to be tried on.
.
.
WOMBAT SAID COME IN by Carmen Agra Deedy, illustrated by Brian Lies (Peachtree, October 4, 2022). Picture Book. Australian bushfires roar above Wombat's home. He is fortunate that his burrow is deep below ground and he is safe. He snuggles under his crazy quilt and drinks his tea. Soon his frightened friend Wallaby shows up at his door. "Oh Wombat! I c-c-can't reach my home! M-m-may I stay with you awhile?"
Wombat pauses only for a tick of the clock, and says, "Come in!"
Then, one by one, five uniquely Australian animals – the Wallaby, a Kookaburra, a Platypus, a Koala, and a Sugar Glider – seek refuge from the fires, and Wombat welcomes them all. When you have the heart of a wombat, there's always room for one more!
.
FRIZZY by Claribel Ortega, illustrated by Rose Bousamra (First Second, October 18, 2022). Middle Grade Graphic Novel. Marlene loves three things: books, her cool Tía Ruby and hanging out with her best friend Camila. But according to her mother, Paola, the only thing she needs to focus on is school and "growing up." That means straightening her hair every weekend so she could have "presentable", "good hair".
But Marlene hates being in the salon and doesn't understand why her curls are not considered pretty by those around her. With a few hiccups, a dash of embarrassment, and the much-needed help of Camila and Tia Ruby—she slowly starts a journey to learn to appreciate and proudly wear her curly hair.
.
A SEED IN THE SUN by Aida Salazar (Dial Books, October 25, 2022). Middle Grade. Lula Viramontes dreams of one day becoming someone whom no one can ignore: a daring ringleader in a Mexican traveling carpa, like the one she saw years ago while her family was working a harvest in Texas. But when the Teatro Campesino (the official theater company of the United Farm Workers) comes to their encampment in Delano, California, Lula meets activist Dolores Huerta and discovers an even more pressing reason to raise her voice: the upcoming farm workers' strike, an event that will determine her family's future—for better or worse.
.
IF THESE WALLS COULD TALK by Vitor Martins, translated by Larissa Helena (PUSH, November 1, 2022). Young Adult. As Ana celebrates the new millennium, she is shocked to learn that she must leave behind her childhood home, her hometown, and — hardest of all — her girlfriend for a new life in Rio de Janeiro.
Ten years later, Greg is sent to live with his aunt — who runs a video rental store from her garage and owns a dog named Keanu Reeves — as his parents work out their not-so-secret divorce.
And ten years after that, Beto must put his dreams of becoming a photographer on hold as the Covid-19 pandemic arrives in Brazil, forcing him to live with his overprotective mother and overachieving sister.
Set in and narrated by the same house, Number 8 Sunflower Street, and in three different decades — 2000, 2010, and 2020 respectively — This Is Our Place is a novel about queer teens dealing with sudden life changes, family conflict, and first loves, proving that while generations change, we will always be connected to each other.
.
Here are the books that were announced, but do not yet have complete listings: official descriptions, a release date, and/or a cover image. We will update this post as we get more information.
Merci Suárez Plays It Cool by Meg Medina (Candlewick, September 13, 2022). Middle Grade.
Becoming a teenager isn't easy for anyone. But what happens when your need for independence clashes with your immigrant parent's values? This young adult bilingual memoir by Jasminne Mendez, reminds us that growing up different can be hard yet rewarding and finding out who we are is a journey and not a destination. Coming 2022.
Luana Kay Horry at HarperCollins has bought, in an exclusive submission, world rights to Phenomenal AOC: The Roots and Rise of Alexandria Ocasio-Cortez, written by Pura Belpré Honor author Anika Aldamuy Denise (Planting Stories) and illustrated by Loris Lora (Legendary Leaders Who Shaped the World). From her earliest days in the Bronx, to her electrifying primary win, to the halls of Congress—the phenom known to her family as Sandy and to the world as AOC proves what's possible when you speak truth to power and aren't afraid to shake the table. Publication is slated for fall 2022.
Nick Thomas at Levine Querido has acquired world rights to The Prince & the Coyote, an historical YA novel from Pura Belpré Honor author David Bowles, illustrated by Amanda Mijangos. After his city falls in 1418 and his family is slaughtered, the 16-year-old crown prince of Tetzcoco goes on the run from a tyrant. Adopting the name Nezahualcoyotl—Fasting Coyote—he manages to survive, retaking his homeland and establishing a powerful new alliance: the Aztec Empire. Publication is slated for fall 2022.
Anne Schwartz at Random House/Schwartz & Wade has acquired world rights to The Queen's Pangolin by Melinda Beatty, author of the Heartseeker series, and illustrated by Paola Escobar, illustrator of Planting Stories: The Life of Librarian and Storyteller Pura Belpré. In this picture book, a pangolin breaks his queen's swing, and struggles with telling her the truth about what happened. Publication is set for fall 2022.
Carolina Ortiz at HarperCollins has bought world English rights to Ashanti Fortson's debut, Cress & Petra. Set in the near future, the YA graphic novel follows the friendship between Cress Orozco, an autistic teenager with plenty of problems and big thoughts about life, and Petra, a lab-made AI looking for adventure. Their intertwining experiences raise the question: what does it mean to be human? Publication is planned for fall 2022.
Holly Rice at Disney-Hyperion has acquired world rights to the first three books in Bibbidi Bobbidi Academy, an early chapter book series written by Kallie George and illustrated by Lorena Alvarez Gómez. Young fairy godmothers-in-training go on adventures and attend magical classes at Bibbidi Bobbidi Academy, a reimagining of Disney Park's Bibbidi Bobbidi Boutique and Cinderella's Fairy Godmother. Publication for all three books is slated for fall 2022.
Mark Siegel at First Second has acquired Monster Locker, a middle grade graphic novel series written by Jorge Aguirre with art by Andrès Vera Martinez, in which a sixth-grader named Pablo and his friends must stop various monsters that emerge from a portal inside of his locker from destroying their entire grade school. Publication is scheduled for 2022.
Whitney Leopard at Random House Graphic has acquired world rights to Alison Wilgus and Rii Abrego's middle-grade graphic novel Grace Needs Space! In this SF adventure, Grace is excited to spend the weekend away from her overbearing mother and finally get to spend time with her "fun" mom on a delivery to Titan, but when things go sideways, it's up to Grace (with some help from her mother back home) to save the day. Publication is planned for 2022.
Kiara Valdez at First Second has acquired, in a preempt, Magnolia Porter Siddell and Maddi Gonzalez's Tiffany's Griffon, a middle-grade graphic novel about a girl whose favorite fantasy book series comes to life, leading her to lie about her identity in order to steal the destiny of the Chosen One from a popular girl in her grade. Publication is slated for 2022.
Melissa Manlove at Chronicle has bought world rights to Elizabeth Brown's The World Entire, a picture book biography of Portuguese diplomat Aristides de Sousa Mendes, who defied his government during World War II and helped save thousands of Jewish refugees, at great personal cost. Society of Illustrators Original Art gold medalist Melissa Castrillón will illustrate. Publication is planned for fall 2022.
Lee Wade at Random House Studio has acquired world rights to My Brother Is Away by Caroline Starr Rose, writing as Sara Greenwood, and illustrated by Luisa Uribe. In this picture book inspired by the author's childhood, a girl navigates her various, and sometimes complicated, feelings toward her incarcerated brother. Publication is slated for fall 2022.
Harriet Low at HMH has acquired Monkey Business by Anita Sanchez, a middle grade chronicle of one of the most important trials in U.S. history, where the legality of teaching evolution was argued—and the American public was educated—that investigates the importance of journalistic reporting, the legal process, and the ethics of education. Publication is slated for fall 2022.
Christy Ottaviano at Macmillan/Ottaviano has bought world rights to Giraffe Math by Steven Swinburne, illustrated by Geraldo Valerio. Told through the voice of Twiga the giraffe, this picture book shares knowledge about giraffes through math, using measurements, graphs, fractions, time, elemental geometry, percentages, and ratios. Publication is planned for winter 2022.
Neal Porter at Holiday House/Porter has acquired world rights to I Don't Care by Julie Fogliano, a picture book about two friends comparing all of the things that do (and do not) matter when it comes to true friendship. It will be jointly illustrated by Caldecott Honorees Molly Idle and Juana Martinez-Neal. Publication is set for fall 2022.
Amy Cloud at HMH has bought world rights to The Do-Over by Coni Yovaniniz and Rodrigo Vargas. In this middle grade graphic novel, three friends start a hair salon in an Airstream trailer and navigate the ups and downs of starting a business and friendship. Publication is scheduled for spring 2022.
Jenna Lettice at Random House has acquired Gabe Cole Novoa's The Wicked Bargain. The YA fantasy follows a trans masculine Latinx teen pirate hiding magical abilities who, after a deal with the devil comes to a violent end, is rescued by the Caribbean's sole remaining pirate crew. But with the Spanish armada hunting the last of the pirates down, the magic they've been keeping secret may be their only redemption—or it could mean certain death. Publication is slated for fall 2022.
Meghan Maria McCullough at Levine Querido has acquired world rights to What the Jaguar Told Her by debut author Alexandra V. Méndez. The middle grade magical realist novel follows Mexican American Jade O'Callaghan, who comes to terms with her identity in the American South with the help of an elderly storyteller named Itztli, who has the power to transform into a jaguar. Publication is scheduled for spring 2022.
Elizabeth Lee at FSG has bought Spare Parts: Young Readers' Edition by Reyna Grande, a middle-grade adaptation of the bestselling adult nonfiction book by Joshua Davis. Against all odds, four Mexican American teenagers join together to build an underwater robot that wins a national competition. Publication is planned for fall 2022.
Michelle Frey and Christopher Myers at Make Me a World have acquired, at auction, Lucha by Tehlor Kay Mejia, author of the We Set the Dark on Fire duology. The YA fantasy novel follows Lucha Moya, a bounty hunter living on the border of an ancient, mythical forest—the only source of a highly addictive drug that's destroying her community and her family. As the first member of her community in a generation to possess magic, she vows to defeat the evil that surrounds her. Publication is set for fall 2022.
Sylvie Frank at S&S/Wiseman has bought the tentatively titled Leaving Cuba, a middle-grade novel by Alexandra Diaz (Santiago's Road Home). Based on the author's family history, it tells the story of Victoria's privileged and idyllic life in Cuba, which abruptly ends when Fidel Castro's communist regime comes to power. Fleeing to Miami with just five dollars, Victoria and her family struggle to survive their new life in exile, facing racial and cultural prejudices, worry for those left behind in Cuba, and the search for a new home. Publication is set for summer 2022.
Tiara Kittrell at HarperCollins/Balzer + Bray has bought, at auction, world rights to Mariana in México, a picture book debut by Mónica Mancillas, illustrated by Erika Meza. A girl visits her abuela for the first time in Ensenada, and though she doesn't speak perfect Spanish, the love of her family cannot be misunderstood. Publication is planned for summer 2022.
Asia Citro at the Innovation Press has bought world rights to Queen of Leaves by Stephen Briseño, a picture book biography of Mexican-American botanist Ynes Mexia, illustrated by Diana Toledano. Publication is set for fall 2022.
Karen Boss at Charlesbridge has bought world rights to Stand as Tall as the Trees: How an Amazonian Community Protected the Rain Forest, a picture book autobiography by Patricia Gualinga, environmental and Indigenous-rights defender of the Pueblo Kichwa de Sarayaku, a community in the Ecuadorian Amazon, co-written with Laura Resau. Ecuadorian artist Vanessa Jaramillo will illustrate. Simultaneous publication in English and Spanish is slated for summer 2022.
Ben Rosenthal at HarperCollins/Tegen has acquired, in an exclusive submission, The Mythics, a middle grade series by Lauren Magaziner, illustrated by Mirelle Ortega. In a universe where everyone bonds with an animal familiar at 10 years old, five very different girls who are not immediately paired discover that their familiars are mythical beasts they must find by working together. Publication is set for fall 2022.
Samantha Swenson at Tundra has acquired world rights to Lourdes Heuer's debut picture book On This Airplane, to be illustrated by Pura Belpré winner Sara Palacios. The book follows a child's first experience on an airplane as they observe the passengers around them, noticing the ways the travelers are both different from them and the same. Publication is slated for summer 2022.
Mary Lee Donovan at Candlewick has acquired world rights to One Tiny Treefrog and two companion nonfiction picture book titles by Mackenzie Joy and Tony Piedra. Set in the Costa Rican rainforest, One Tiny Treefrog traces the journey of a school of tadpoles from 10 eggs, to tadpoles, to one sole frog survivor. Publication is slated for spring 2022, with the companion titles following in 2023 and 2024.
Erin Clarke at Knopf has bought world rights to Window Fishing, a picture book by recording artist DK Dyson, illustrated by Caldecott Honoree Rudy Gutierrez (Double Bass Blues). It tells the story of an overworked artist who learns to not be so cranky when the kid who lives upstairs sends down a paperclip hook attached to a fishing line. Publication is set for 2022.
Nancy Paulsen at Penguin/Paulsen has acquired Pura Belpré Award-winning author Ruth Behar's The Story I Sing to You, in which daughters from several generations of a family seek freedom during revolutionary times. Publication is scheduled for fall 2022.
Kaylan Adair at Candlewick has bought, at auction, world rights to the picture book What Are Words, Really? written by photographer and author Alexi Lubomirski, illustrated by Pura Belpré Illustration Honor-winning artist Carlos Aponte (Across the Bay). Lubomirski, whose engagement photographs of Meghan Markle and Prince Harry made headlines worldwide, offers young readers rhyming advice on the ways that words can affect us and how to change your words for the better. Publication is slated for fall 2022.
Kate O'Sullivan at HMH has acquired world rights to the picture book A Perfect Fit by Mara Rockliff, illustrated by Caldecott Honoree and Sibert Medalist Juana Martinez-Neal, about how Lena "Lane" Bryant came to America with nothing but a measuring tape and a dream, and changed the way women bought clothes for generations. Publication is scheduled for spring 2022.
Christian Trimmer at Holt has bought world rights to All Your Shapes by debut picture book author Seth Nichols, with art by Andrés Landazábal. The story is a love letter from father to daughter in celebration of the girl's accomplishments, as represented by various yoga poses. Publication is slated for spring 2022.
Lisa Rosinsky at Barefoot Books has bought, and Kate DePalma will edit, Rooftop Garden by Danna Smith (The Hawk of the Castle; Swallow the Leader), illustrated by Pati Aguilera. This picture book about a modern urban community working together to grow a garden on the roof of their apartment building joins Barefoot's collection of singalong picture books. Publication is scheduled for spring 2022.
Kendra Levin of Simon & Schuster has acquired Once I Was You: Young Readers Edition by Emmy Award-winning journalist and anchor of Latino USA Maria Hinojosa. The book blends stories of Hinojosa's childhood and teen years not included in her adult memoir with her newly penned perspectives about how the next generation can shape today's America. It will be published simultaneously in English- and Spanish-language editions in fall 2022.
Stacy Whitman at Lee & Low Books/Tu Books has acquired world rights to Moonlit Vine by Elizabeth Santiago, a contemporary YA novel with interstitial historical vignettes. The story follows 14-year-old Taína, who must draw from the strength of her Taíno ancestors to bring her family and community hope and healing after a devastating incident. Publication is scheduled for fall 2022.
Tricia Lin at Random House has bought, in a preempt, Iveliz Explains It All, a debut middle grade novel in verse by Andrea Beatriz Arango. Pitched as The Poet X for middle graders, the novel follows Iveliz as she tries to manage her mental health, all while her new friend calls her crazy and her abuela dismisses the pills and therapy that Iveliz needs to feel like herself. Publication is planned for fall 2022.
Marilyn Brigham at Amazon Crossing Kids has bought middle-grade memoir Piece by Piece by David Aguilar and Ferran Aguilar, translated from the Spanish by Lawrence Schimel. The memoir tells the story of David Aguilar, who was born with one arm due to a rare disease, and the surprising international fame and success he attained after building himself a prosthetic arm out of Lego pieces. Publication is scheduled for September 2022.
Patricia Stockland at Kind World has acquired world rights to Viva's Voice by Raquel Donoso, illustrated by Carlos Vélez Aguilera. After learning what a strike is, five-year-old Viva convinces Papi to take her to the picket line. When quiet Papi is too nervous to give his speech, Viva uses her voice to help him find the confidence to use his own. Donoso's childhood experience on the picket line with her father inspired this debut picture book. Publication is set for August 2022.
Alexandra Cooper at Quill Tree has acquired, in an exclusive submission, The First to Die at the End by Adam Silvera, a prequel to They Both Die at the End. In the story, new star-crossed lovers are put to the test on the first day of Death-Cast's fateful calls. Publication is scheduled for fall 2022.
Kyra Ostendorf at Free Spirit has bought world rights to Laney Dances in the Rain by Ken Willard, illustrated by Matthew Rivera. This wordless picture book about a girl who loves to dance in the pouring rain shows how her encounter with a boy who tries to ruin her fun allows her to embrace her true self and bring joy to herself and her neighbors. Publication is planned for fall 2022.
Alison Deering at Capstone has bought world rights to ¡Hola Lola!, a new chapter book series by Guatemalan-born author Karen Krause, writing as Keka Novales. The series will follow Lola Lopes Martinez, a second-generation Hispanic American girl, as she navigates the "firsts" of growing up. Publication is set for fall 2022.
Farrin Jacobs at Little, Brown has acquired world rights to Brown Girl, Brown Girl by poet Leslé Honoré, illustrated by Coretta Scott King and Caldecott Honoree Cozbi A. Cabrera (Me & Mama). This debut picture book is inspired by Honoré's poem that went viral in 2020, which celebrates the beauty and strength of girls of color. Publication is planned for fall 2022.
Amy Novesky at Cameron Kids has acquired world rights to Edna: The Flavorful Life of Southern Chef Edna Lewis by Melvina Noel, illustrated by Caldecott, Siebert, and Coretta Scott King Honor artist Cozbi Cabrera, a picture book about a culinary star and early proponent of farm-to-table food. Publication is scheduled for fall 2022.
Paula Wiseman at S&S/Wiseman has bought world rights to Beginning by Shelley Moore Thomas (From Tree to Sea), illustrated by Melissa Casatrillon. This picture book answers the question, "What does something become when it isn't itself anymore?" and shows the wonder of what happens at the end of something that causes something else to begin. Publication is planned for spring 2022.
Meredith Mundy at Abrams Appleseed has acquired world rights to Measuring a Year: A Rosh Hashanah Story by Linda Elovitz Marshall, illustrated by Zara González Hoang. Through verse, this tale encourages a child to thoughtfully look back over their past year. Publication is scheduled for fall 2022.
Amy Novesky at Cameron Kids has acquired world rights to two picture books written and illustrated by Mirelle Ortega. The first, Magic, is a story inspired by the author's magical childhood growing up on a pineapple farm in Veracruz, Mexico. Publication is scheduled for fall 2022, and the second untitled book is scheduled for fall 2023.
Rebecca Kuss at Inkyard has acquired, at auction, Salt and Sugar by Rebecca Carvalho. This telenovela-esque YA rom-com debut follows the grandchildren of two rival Brazilian bakeries who fall in love despite their families' feud while working to win a contest that would save both of their bakeries from being driven out by a predatory supermarket chain. Claire Stetzer will edit. Publication is planned for fall 2022.
Marino at Delacorte has acquired, in a preempt, The Grimoire of Grave Fates, a multi-authored YA fantasy-mystery told in a series of interconnected, diverse POVs set in a world created by Hanna Alkaf (The Weight of The Sky) and Margaret Owen (The Merciful Crow), following the untimely murder of a professor at an esteemed wizarding school and the efforts of various students to track down his killer. Contributors will include Cam Montgomery, Darcie Little Badger, Hafsah Faizal, Jessica Lewis, Julian Winters, Karuna Riazi, Kat Cho, Kayla Whaley, Kwame Mbalia, L.L. McKinney, Marieke Nijkamp, Mason Deaver, Natasha Diaz, Preeti Chhibber, Randy Ribay, Tehlor Kay Mejia, Victoria Lee, and Yamile Saied Méndez. Pitched as a response to the exclusion of minority and LGBTQ+ groups from fantasy worlds, the creators will be partnering with We Need Diverse Books to establish initiatives for marginalized authors using their proceeds from the sale. Publication is set for fall 2022.
Kate Meltzer at Roaring Brook has bought at auction Hedgehogs Don't Wear Underwear by Marissa Valdez, a debut picture book about a tighty-whitey-wearing hedgehog named Jacques who's afraid to go public with his secret love of underwear. Publication is scheduled for fall 2022, with a second untitled picture book to follow in fall 2023.
Joanna Cárdenas at Kokila has bought, in an exclusive submission, reprint rights for They Call Me Güero, the award-winning middle grade novel in verse by David Bowles, as well as They Call Her Fregona, a companion novel in verse that follows the budding relationship between narrator Güero and his girlfriend Joanna Padilla. They Call Me Güero is set for August 2021, and They Call Her Fregona is planned for fall 2022.
Andrea Hall at Albert Whitman has bought world rights to Santiago's Dinosaurios by debut author Mariana Ríos Ramírez, illustrated by Udayana Lugo. When Santiago moves from Mexico to the United States, he doesn't understand English. On his first day in his new school, how will he communicate with his peers? While they all may not speak the same language, they do all speak dinosaur! Publication is slated for fall 2022.
Simon Boughton at Norton Young Readers has acquired Todo Sobre Mi Abuela, a YA memoir-in-verse by YALSA Excellence in Nonfiction Award Winner Rex Ogle, and a second untitled memoir. The story is centered on the author's relationship with his grandmother. Publication for the first book is slated for summer 2022, with the second to follow in fall 2023.
Jessica Echeverria at Lee & Low Books has bought world rights to Still Dreaming/Seguimos soñando by Claudia Guadalupe Martínez (Not a Bean), illustrated by Magdalena Mora. This bilingual picture book tells the story of a child wishing for a life without borders after he and his parents are forced to leave their home during the Mexican Repatriation. Along their journey they meet others with similar stories. Publications is slated for fall 2022.
Anne Heltzel at Abrams has bought debut YA novel Lightlark by Alex Aster (Emblem Island), an untitled sequel, and an untitled graphic novel. Lightlark is a twisty fantasy that features six rulers competing in a high-stakes game set on a lush magical island, with 100 days to break the deadly curses that have plagued their realms for centuries. The first book is set for fall 2022.
Kate Jacobs while at Roaring Brook acquired world rights to Lily and the Other Guy by Shelley Tougas, illustrated by Sara Palacios; Emily Feinberg will edit. Lily is not sure about the new guy her Mom is seeing, and she misses Dad, but with a little patience and humor she learns that having fun with a new step-parent doesn't mean forgetting Mom or Dad, and that letting someone new into your life means more love all around. Publication is set for summer 2022.
Hannah Lambert at Little Simon has acquired world rights to The Thank You Book by Danna Smith, illustrated by Juliana Perdomo, a board book that encourages readers to say thank you to those who help us every day. Publication is scheduled for fall 2022.