.
We are an affiliate with Indiebound and Bookshop. If If you make a purchase through these links, at no additional cost to you, we will earn a small commission.
In addition to listing 2021 titles by/for/about Latinx on our master list, we will remind readers of what's releasing each month. CONGRATULATIONS to these Latinx creators. Let's celebrate these July book babies! Please let us know in the comments if we are missing any.
.
MUSE SQUAD: THE MYSTERY OF THE TENTH by Chantel Acevedo (Balzer + Bray, July 6, 2021). Middle Grade.
Callie Martinez-Silva is finally getting the hang of this whole goddess within thing. Six months after learning she was one of the nine muses of ancient myth, she and the other junior muses are ready for new adventures. Except first Callie has to go to New York City for the summer to visit her dad, stepmom, and new baby brother.
Then the muses get startling news: an unprecedented tenth muse has been awakened somewhere in Queens, putting Callie in the perfect position to help find her. And she'll have help—thanks to a runaway mold problem in London, Muse Headquarters is moving to the New York Hall of Science.
But balancing missions and family-mandated arts camp proves difficult for Callie, especially once mysterious messages from spiders (yikes!) begin to weave a tale of ancient injustice involving Callie's campmate Ari.
Now Callie and her friends have to make a choice: follow orders and find the tenth muse or trust that sometimes fate has other plans.
.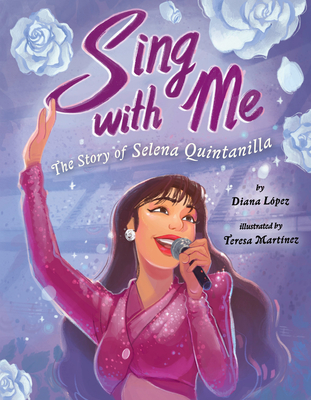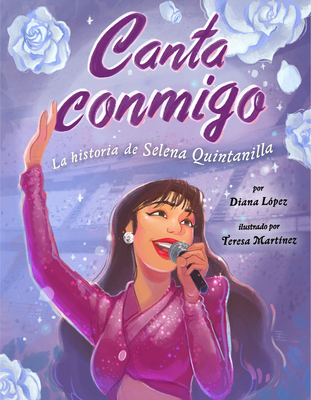 SING WITH ME: THE STORY OF SELENA QUINTANILLA by Diana López, illustrated by Teresa Martinez (Dial Books, July 6, 2021). Picture Book. From a very early age, young Selena knew how to connect with people and bring them together with music. Sing with Me follows Selena's rise to stardom, from front-lining her family's band at rodeos and quinceañeras to performing in front of tens of thousands at the Houston Astrodome. Young readers will be empowered by Selena's dedication–learning Spanish as a teenager, designing her own clothes, and traveling around the country with her family–sharing her pride in her Mexican-American roots and her love of music and fashion with the world. This book is being released simultaneously in Spanish.
.
SUMMER IN THE CITY OF ROSES by Michelle Ruiz Keil (Soho Teen, July 6, 2021). Young Adult. All her life, seventeen-year-old Iph has protected her sensitive younger brother, Orr. But this summer, with their mother gone at an artist residency, their father decides it's time for fifteen-year-old Orr to toughen up at a wilderness boot camp. When he brings Iph to a work gala in downtown Portland and breaks the news, Orr has already been sent away. Furious at his betrayal, Iph storms off and gets lost in the maze of Old Town. Enter George, a queer Robin Hood who swoops in on a bicycle, bow and arrow at the ready, offering Iph a place to hide out while she figures out how to track down Orr.
Orr, in the meantime, has escaped the camp and fallen in with The Furies, an all-girl punk band, and moves into the coat closet of their ramshackle pink house. In their first summer apart, Iph and Orr must learn to navigate their respective new spaces of music, romance, and sex work activism—and find each other to try to stop a transformation that could fracture their family forever.
.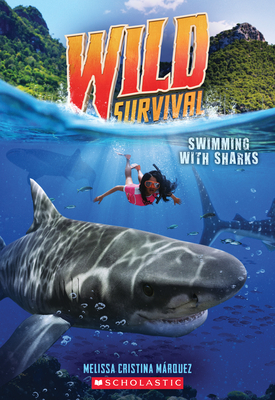 SWIMMING WITH SHARKS: Wild Rescue #2 by Melissa Cristina Márquez (Scholastic, July 6, 2021). Middle Grade. Twelve-year-old Adrianna Villalobos and her older brother Feye travel the globe with their parents, the hosts of a suspenseful nature show called "Wild Survival!" The show features daring animal rescues and the work the family does at their animal sanctuary.
Their latest adventure takes them to the coast of Sri Lanka. There they must rescue an injured tiger shark– before it's too late!
.
.
.
.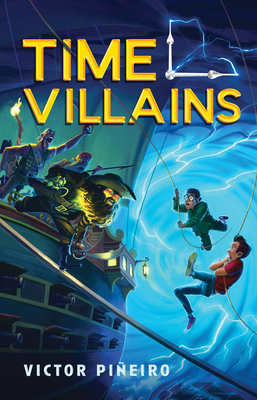 TIME VILLAINS by Victor Piñeiro (Sourcebooks Young Readers, July 6, 2021). Middle Grade. Javi Santiago is trying his best not to fail sixth grade. So, when the annual "invite any three people to dinner" homework assignment rolls around, Javi enlists his best friend, Wiki, and his sister, Brady, to help him knock it out of the park.
But the dinner party is a lot more than they bargained for. The family's mysterious antique table actually brings the historical guests to the meal…and Blackbeard the Pirate is turning out to be the worst guest of all time.
Before they can say "avast, ye maties," Blackbeard escapes, determined to summon his bloodthirsty pirate crew. And as Javi, Wiki, and Brady try to figure out how to get Blackbeard back into his own time, they might have to invite some even zanier figures to set things right again.
.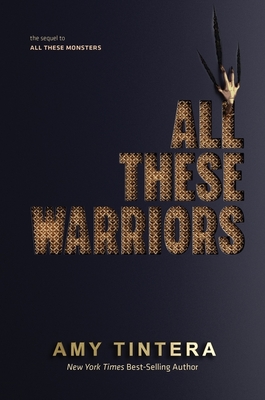 ALL THESE WARRIORS by Amy Tintera (Houghton Mifflin Harcourt, July 13, 2021). Young Adult. When the world was crumbling, seventeen-year-old Clara fought back. She escaped her abusive home and joined Team Seven, a monster fighting squad of runaways and misfits formed to combat the scrabs terrorizing the planet. And after nearly dying in Paris, Clara and Team Seven discovered the sinister truth behind the scrab invasion. Scrabs aren't just mindless monsters set on destruction. They're being trained and weaponized by MDG, a private security firm hired by the government.
Now Clara and the rest of Team Seven have made it their mission to expose MDG. But no one said fighting for the truth would be easy. And as Clara and Team Seven find themselves at the center of a global conspiracy, they must face their biggest threat yet: their own demons.
.
BELLA'S RECIPE FOR SUCCESS by Ana Siqueira, illustrated by Geraldine Rodriguez (Beaming Books, July 13, 2021). Picture Book. Bella wants to find out what she's good at. But she quits everything she (barely) tries because she's a desastre. Her somersaults are like jirafas rolling downhill, her piano playing like elephant feet. When she decides to learn how to bake with her abuela, her first attempt at dulce de leche frosting looks like cocodrilo skin. She must learn it's okay to try again or she won't be good at anything.
.
.
.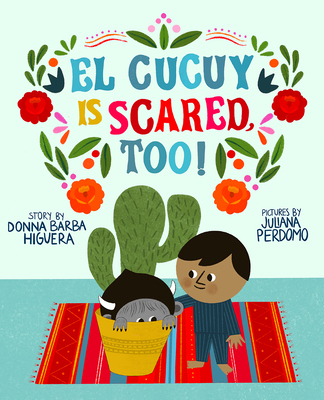 EL CUCUY IS SCARED, TOO! by Donna Barba Higuera, illustrated by Juliana Perdomo (Abrams Books for Young Readers, July 13, 2021). Picture Book. Ramón is a little boy who can't sleep. He is nervous for his first day at a new school. And El Cucuy is the monster who lives in Ramón's cactus pot. He can't sleep, either. It turns out that El Cucuy is scared, too!
This story explores the worries that can accompany moving to a new place and beginning a new journey—and reveals how comfort, bravery, and strength can be found through even the most unexpected of friendships.
.
.
.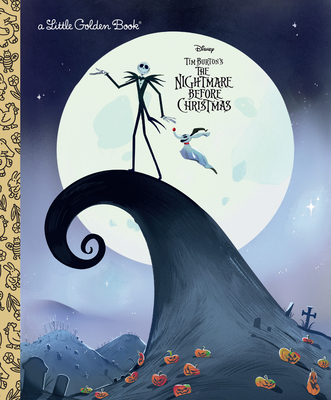 THE NIGHTMARE BEFORE CHRISTMAS illustrated by Jeannette Arroyo (Disney Classic & Little Golden Books, July 13, 2021). Picture Book. Tim Burton's classic film The Nightmare Before Christmas-retold for the first time as a Little Golden Book. Jack Skellington is the King of Halloween Town… but after so many years of the same spooky thing, he's become bored of scaring. When Jack accidentally discovers Christmas Town, he hatches a crazy scheme to take over a new holiday for the year. But can the master of monstrous scares spread Christmas cheer like jolly old Saint Nick? And what will Halloween Town's power-hungry Oogie Boogie do when he discovers Jack's plan?
.
.
.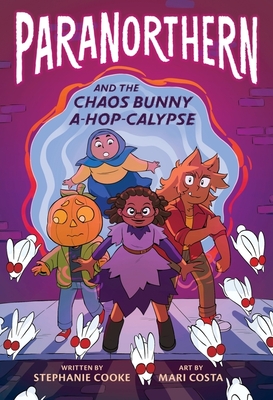 PARANORTHERN: And the Chaos Bunny A-hop-calypse by Stephanie Cooke, illustrated by Mari Costa (Etch/HMH Books for Young Readers, July 13, 2021). Graphic Novel/Middle Grade. It's fall break in the supernatural town of North Haven, and young witch Abby's plans include pitching in at her mom's magical coffee shop, practicing her potion making, and playing board games with her best friends—a pumpkinhead, a wolf-girl, and a ghost. But when Abby finds her younger sister being picked on by some speed demons, she lets out a burst of magic so strong, it opens a portal to a realm of chaos bunnies. And while these bunnies may look cute, they're about to bring the a-hop-ocalypse (and get Abby in a cauldronful of trouble) unless she figures out a way to reverse the powerful magic she unwittingly released. What's a witch to do?
.
.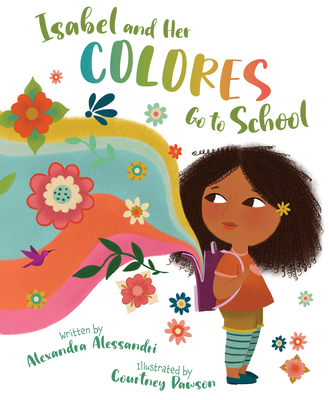 ISABEL AND HER COLORES GO TO SCHOOL by Alexandra Alessandri, illustrated by Courtney Dawson (Sleeping Bear Press, July 15, 2021). Picture Book. Isabel doesn't speak much English, preferring the colors and comfort of Spanish, yet she still finds creative ways to communicate when words won't work.
.
.
.
.
.
.
.