By Cindy L. Rodriguez
This is the fifth in an occasional series about middle grade Latinx authors. We decided to shine a spotlight on middle grade writers and their novels because, often, they are "stuck in the middle"–sandwiched between and overlooked for picture books and young adult novels. The middle grades are a crucial time in child development socially, emotionally, and academically. The books that speak to these young readers tend to have lots of heart and great voices that capture all that is awkward and brilliant about that time.
Today, we highlight Angela Cervantes.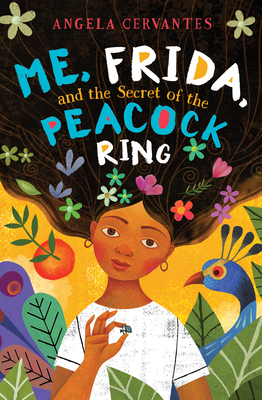 Her latest middle grade novel, Me, Frida, and the Secret of the Peacock Ring releases tomorrow!! Go get this book with the beautiful cover and awesome premise. Here's a little more about it:
A room locked for fifty years.
A valuable peacock ring.
A mysterious brother-sister duo.
Paloma Marquez is traveling to Mexico City, birthplace of her deceased father, for the very first time. She's hoping that spending time in Mexico will help her unlock memories of the too-brief time they spent together.
While in Mexico, Paloma meets Lizzie and Gael, who present her with an irresistible challenge: The siblings want her to help them find a valuable ring that once belonged to beloved Mexican artist Frida Kahlo. Finding the ring means a big reward — and the thanks of all Mexico. What better way to honor her father than returning a priceless piece of jewelry that once belonged to his favorite artist. But the brother and sister have a secret. Do they really want to return the ring, or are they after something else entirely?
And now more about Angela: She is the beloved and award-winning author of several middle grade fiction novels. Her first novel, Gaby, Lost and Found, was named Best Youth Chapter book by the International Latino Book Awards and a Bank Street College of Education's Best Books of 2014. Angela's second middle grade novel, Allie, First At Last, received a starred-review from Kirkus and was a finalist for Florida's Sunshine State Young Readers Award. Angela's next middle-grade novel is the junior novelization of Disney Pixar's animated film, Coco, was released in October 2017. Angela's fourth novel, Me, Frida and the Secret of the Peacock Ring, will be released by Scholastic on March 27, 2018.

Angela Cervantes
Q. Who or what inspired you to become a writer?
A. My love for books inspired me to be a writer. Books were my first friends, and I relied on them to get me through some tough times, like my parents' divorce, the loss of my abuelos, and issues around poverty. At an early age, I decided that I wanted to tell stories about girls like me. There's nothing else I've ever wanted to be in my life.
Q. Why do you choose to write middle grade novels?
A. It was my agent, Adriana Domínguez at Full Circle Literary who diagnosed me with a promising voice for middle grade fiction. Once I let that soak in, I knew she was right. I dived head-first, and I'm so happy I did, because I love middle grade novels and writing for middle grade students.
Q. What are some of your favorite middle grade novels?
A. How much time do you have? There are so many! Growing up, I was obsessed with the Narnia Chronicles by C.S. Lewis. They are still my all-time favorite books. More recently, I'm a big fan of Rita Williams-Garcia. Her books, One Crazy Summer and P.S. Be Eleven are amazing. Other faves that I've read recently include Amina's Voice by Hena Khan; The Smoking Mirror (Book One) by David Bowles; Out of My Mind by Sharon M. Draper; Inside Out and Back Again by Thanhha Lai; Brown Girl Dreaming by Jaqueline Woodson and The First Rule of Punk by Celia Pérez. I also love, love, love Under the Mesquite by Guadalupe García McCall.
Q. If you could give your middle-grade self some advice, what would it be?
A. Don't throw away your stories. They're not stupid. Someday, you'll wish you could read them again. 🙂
Q. Please finish this sentence: Middle grade novels are important because…
A. Middle grade novels are important because young people need a safe place to let their dreams, curiosities and imagination play.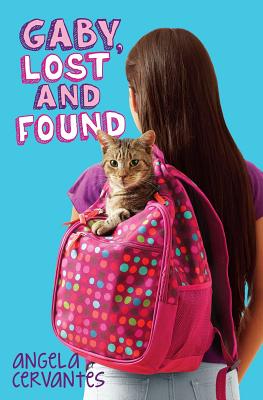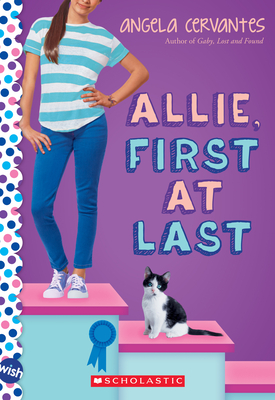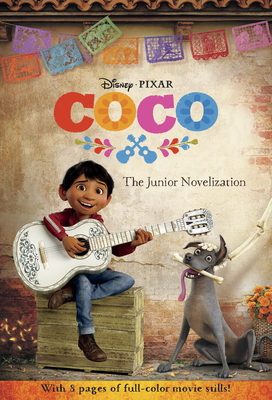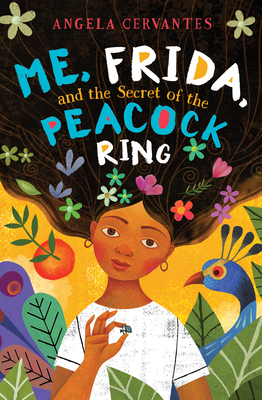 Cindy L. Rodriguez was a newspaper reporter for The Hartford Courant and researcher at The Boston Globe before becoming a public school teacher. She is now a reading specialist at a Connecticut middle school. Cindy is a U.S.-born Latina of Puerto Rican and Brazilian descent. She has degrees from UConn and CCSU. Her debut contemporary YA novel, When Reason Breaks, released with Bloomsbury Children's Books (2015). She will have an essay in Life Inside My Mind, which releases 4/10/2018 with Simon Pulse. She can also be found on Facebook, Twitter, and Goodreads.