By Cecilia Cackley
This is the fifth in a series of posts spotlighting Latina illustrators of picture books. Some of these artists have been creating children's books for many years, while others will have their first book out soon. They come from many different cultural backgrounds, but all are passionate about connecting with readers through art and story. Please look for their books at bookstores and libraries!
Alyssa Bermudez
Alyssa Bermudez is a New Yorker who studied at the Fashion Institute of Technology and now lives and works in Tasmania. She illustrated Lucia the Luchadora by Cynthia Leonor Garza, which was published in 2017 by Pow! Kids Books.
Q: What or who inspired you to become an artist?
A:  I have always wanted to be someone who makes things. Whether it was designing shoes or learning to sew, I have always felt most like my true self when I'm making something. Growing up in New York, I had access to incredible artistic resources, and being exposed to that from a young age also made it feel totally natural. I don't actually remember a time that I didn't want to become an artist.
Q: Tell us something about your favorite artistic medium.
A:  Watercolor and Photoshop are my current absolute favorites. Watercolor has a mind of its own and sometimes that spontaneity shows up on the page. I love the confidence of its presence and combining it with digital techniques where I can control it afterwards.
Q: Please finish this sentence: "Picture books are important because…"
A: Picture books are important because it allows children to visualize and understand their own stories as they grow up. They can see their lives reflected in this way. The world is an exciting and colorful place full of adventure, and picture books highlight this to kids and adults.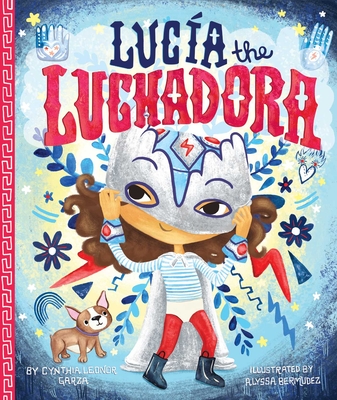 Elisa Chavarri
Elisa Chavarri is a freelance illustrator originally from Lima, Peru. She did much of her growing up in Northern Michigan where she now resides with her husband, baby girl, cat, and dog. Elisa graduated with honors from The Savannah College of Art and Design, where she majored in Classical Animation and minored in Comics.  Books she has illustrated include Rainbow Weaver/Tejadora del arco iris from Lee & Low Books, Maybe Mother Goose and Fairly Fairy Tales from Aladdin Books and various titles for American Girl.
Q: What or who inspired you to become an artist? 
A: For me, it was my love of the old classic Disney movies and cartoons, once I discovered that people actually created these characters and worlds by doing countless drawings and concept art, I was hooked. In addition I've liked drawing and coloring as long as I can remember.
Q: Tell us something about your favorite artistic medium.
A: This is a tough one for me because I like different mediums for different reasons. My top favorites are pencil/paper, acrylics, watercolors, and digital. The one I use the most is digital, and it's the one I learned last, but for completing work on time and revisions, it is the most versatile and efficient medium. To play around with on my own time and for personal projects I really enjoy acrylics and watercolors for their ease of use. I've been using these and oil paints since I was a kid thanks to my mom encouraging my artistic leanings and putting me in various classes. Digital painting I began learning in college, but mostly am self-taught.
Q: Please finish this sentence: "Picture books are important because…"
A: They introduce children to stories/reading and the arts which are among the most life enriching things in the world!
Zara González Hoang
Zara González Hoang is an illustrator originally from Minneapolis, now living near Washington, D.C. She studied art at the University of Wisconsin-Madison and will illustrate the upcoming picture book Thread of Love by Surishtha Sehgal and Kabir Sehgal for the Simon and Schuster imprint Beach Lane.
Q: What or who inspired you to become an artist?
A: I was lucky enough to be born into a family of teachers, so paper and art supplies were always around. I think at the heart of it all was the feeling of connection I got as a child drawing with my dad. I remember him lying on the floor with me, a sketchbook between us, drawing horses (my favorite) and boats (his favorite). My dad had a creative soul that wasn't often expressed, so to be able to share a piece of it was always something special.
Q: Tell us something about your favorite artistic medium.
A: I work primarily digitally. I've always been drawn to computers (I was actually a computer science major in college for a little while), so I think the idea of merging art and technology appeals to me on different levels. I like working digitally because it's so easy to change things if you're not satisfied. I have a tendency to change my mind a lot so being able to change colors with ease or move elements around is really appealing. I draw so much digitally that when I'm drawing traditionally and make a mistake my mind tells me I need to hit the undo button (even though that is obviously not possible!)
Also, being a mom of young son, it's a lot easier to turn on my tablet and get some "painting" done without having to worry about my paint drying on my brushes or making a giant mess that I don't have time to clean up when my guy needs me. There are so many great brushes being created for Photoshop these days (Kyle's Brushes are my favorite) that emulate different traditional media that it's become a lot harder to tell the difference if you know what you are doing.
Q: Please finish this sentence: "Picture books are important because…"
A: They help children make sense of the world around them. There is a quote that I read recently that really resonates with me and gets to the heart of why I think picture books are important so I will just put that here because I don't think I can say it any better than Dr. Rudine Sims Bishop:
"Books are sometimes windows, offering views of worlds that may be real or imagined, familiar or strange. These windows are also sliding glass doors, and readers have only to walk through in imagination to become part of whatever world has been created or recreated by the author. When lighting conditions are just right, however, a window can also be a mirror. Literature transforms human experience and reflects it back to us and in that reflection we can see our own lives and experiences as part of the larger human experience. Reading, then becomes a means of self-affirmation, and readers often seek their mirror in books."
I got into picture books because as a mixed-race Latina Jew married to a Vietnamese refugee with a Vietnamese/Puerto Rican/Jewish Buddhist child I want to help create mirrors for children who don't have them. There are so many stories that are not represented, I feel like part of my purpose is to help bring them to life.