.
In addition to listing 2021 titles by/for/about Latinx on our master list, we will remind readers of what's releasing each month. CONGRATULATIONS to these Latinx creators. Let's celebrate these February book babies!
.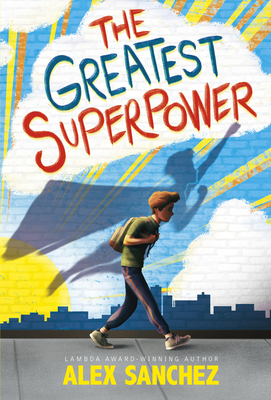 THE GREATEST SUPERPOWER by Alex Sanchez, illustrated by Brann Garvey (Capstone, February 1, 2021). Middle Grade. It's the summer before high school, and thirteen-year-old Jorge Fuerte wants nothing more than to spend his days hanging out with his fellow comic-book-obsessed friends. But then everything changes. His parents announce they're divorcing for a reason Jorge and his twin brother, Cesar, never saw coming–their larger-than-life dad comes out as transgender. Jorge struggles to understand the father he's always admired, but Cesar refuses to have anything to do with him. As Jorge tries to find a way to stay true to the father he loves, a new girl moves into the neighborhood: cool, confident, quirky Zoey. She tames Jorge's unruly terrier and enlists the terrier and Jorge in a dance routine for the back-to-school talent show. As the date of the show draws near, Jorge must face his fears and choose between being loyal to his brother or truthful about his family's secret. Although he's no superhero, Jorge already has the world's greatest superpower–if he decides to use it.
.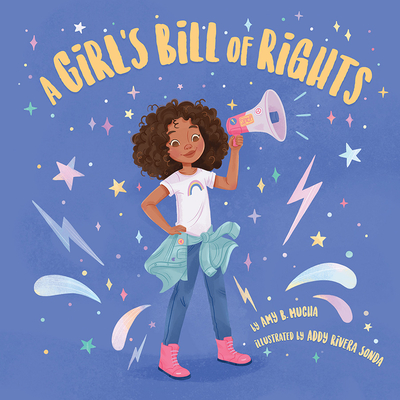 A GIRL'S BILL OF RIGHTS by Amy B, Mucha, illustrated by Addy Rivera Sonda (Beaming Books, February 2, 2021). Picture Book. In a world where little girls must learn to stand tall, A Girl's Bill of Rights boldly declares the rights of every woman and girl: power, confidence, freedom, and consent. A diverse cast of characters stand up for themselves and proudly celebrate the joy and power of being a girl.
.
.
.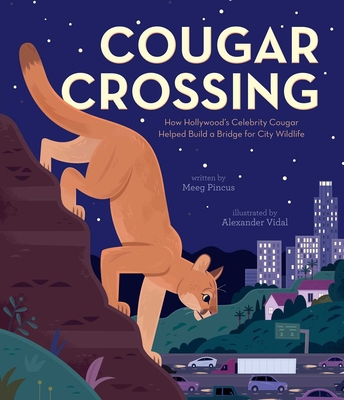 COUGAR CROSSING: How Hollywood's Celebrity Cougar Helped Build a Bridge for City Wildlife by Meeg Pincus, illustrated by Alexander Vidal (Beach Lane Books, February 2, 2021). Picture Book. P-22, the famed "Hollywood Cougar," was born in a national park near Los Angeles, California. When it was time for him to leave home and stake a claim to his own territory, he embarked on a perilous journey—somehow crossing sixteen lanes of the world's worst traffic—to make his home in LA's Griffith Park, overlooking the famed Hollywood sign. But Griffith Park is a tiny territory for a mountain lion, and P-22's life has been filled with struggles.
Residents of Los Angeles have embraced this brave cougar as their own and, along with the scientists monitoring P-22, raised money to build a wildlife bridge across Highway 101 to help cougars and other wildlife safely expand their territories and build new homes—ensuring their survival for years to come.
.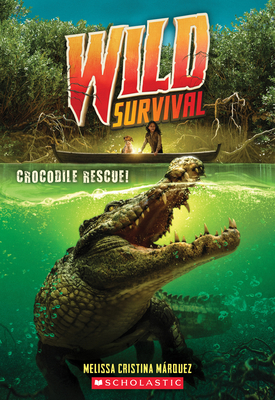 CROCODILE RESCUE: Wild Survival #1 by Melissa Cristina Márquez (Scholastic, February 2, 2021). Middle Grade. Twelve-year-old Adrianna Villalobos and her older brother Feye travel the globe with their parents, the hosts of a suspenseful nature show called "Wild Survival!" The show features daring animal rescues and the work the family does at their animal sanctuary. They've recently gotten an offer to take the show from YouTube to a TV network, and Adrianna is thrilled. So far, she's always been behind the scenes, but now she gets to join the rest of her family onscreen. She can't wait to bring her passion for animals to a wide audience.
Their first stop is the lush mangrove forests of Cuba, where they're going to help rescue an injured crocodile. But things get off to a rocky start when Feye is injured in an accident partially caused by Adrianna. The status of the show is in jeopardy, and Adrianna's parents want her back behind the scenes, or maybe even back at home.
Adrianna is determined to prove herself, and save the show-whatever it takes. Even if that means confronting the legendary Mega Croc of Cuba that's rumored to inhabit the murky waters around their base camp.
.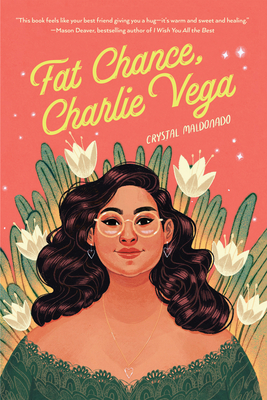 FAT CHANCE, CHARLIE VEGA by Crystal Maldonado (Holiday House, February 2, 2021). Young Adult. Charlie Vega is a lot of things. Smart. Funny. Artistic. Ambitious. Fat.
People sometimes have a problem with that last one. Especially her mom. Charlie wants a good relationship with her body, but it's hard, and her mom leaving a billion weight loss shakes on her dresser doesn't help. The world and everyone in it have ideas about what she should look like: thinner, lighter, slimmer-faced, straighter-haired. Be smaller. Be whiter. Be quieter.
But there's one person who's always in Charlie's corner: her best friend Amelia. Slim. Popular. Athletic. Totally dope. So when Charlie starts a tentative relationship with cute classmate Brian, the first worthwhile guy to notice her, everything is perfect until she learns one thing–he asked Amelia out first. So is she his second choice or what? Does he even really see her? Because it's time people did.
.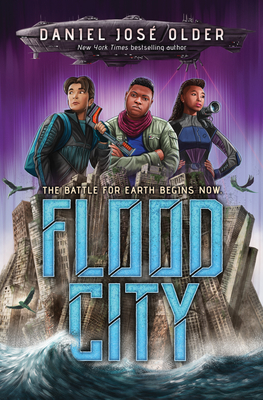 FLOOD CITY by Daniel José Older (Scholastic, February 2, 2021). Middle Grade. Welcome to Flood City, the last inhabitable place left above the waters that cover Earth. It's also the last battleground between the Chemical Barons, who once ruled the planet and now circle overhead in spaceships, desperate to return, and the Star Guard, who have controlled the city for decades.
Born and raised in Flood City, Max doesn't care about being part of either group. All he wants is to play his music with the city band, keep his sister from joining the Star Guard, and be noticed by his crush, the awesome drummer Djinna.
Meanwhile, Ato, a young Chemical Baron, has joined his crew for what was supposed to be a routine surveillance mission, only things go from bad to worse between unexplained iguanagull attacks and the discovery of deadly schemes. Ato's just trying to stay safe, keep his twin brother alive, and not hurt anyone. So when his commander prepares to wipe out Flood City completely, Ato must decide how far he'll go.
As Max's and Ato's paths collide, it changes everything. Because they might be able to stop a coming war. But can two enemies work together to save Earth?
.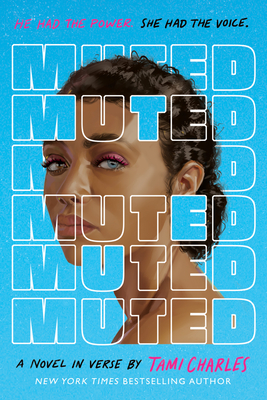 MUTED by Tami Charles (Scholastic Press, February 2, 2021). Young Adult. For seventeen-year-old Denver, music is everything. Writing, performing, and her ultimate goal: escaping her very small, very white hometown.
So Denver is more than ready on the day she and her best friends Dali and Shak sing their way into the orbit of the biggest R&B star in the world, Sean "Mercury" Ellis. Merc gives them everything: parties, perks, wild nights — plus hours and hours in the recording studio. Even the painful sacrifices and the lies the girls have to tell are all worth it.
Until they're not.
Denver begins to realize that she's trapped in Merc's world, struggling to hold on to her own voice. As the dream turns into a nightmare, she must make a choice: lose her big break, or get broken.
.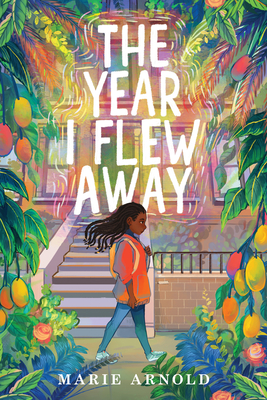 THE YEAR I FLEW AWAY by Marie Arnold (Versify, February 2, 2021). Middle Grade. It's 1985 and ten-year-old Gabrielle is excited to be moving from Haiti to America. Unfortunately, her parents won't be able to join her yet and she'll be living in a place called Brooklyn, New York, with relatives she has never met. She promises her parents that she will behave, but life proves to be difficult in the United States, from learning the language to always feeling like she doesn't fit in to being bullied. So when a witch offers her a chance to speak English perfectly and be "American," she makes the deal. But soon she realizes how much she has given up by trying to fit in and, along with her two new friends (one of them a talking rat), takes on the witch in an epic battle to try to reverse the spell.
.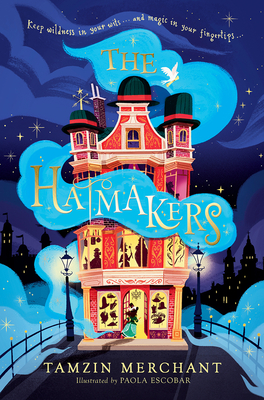 THE HATMAKERS by Tamzin Merchant, illustrated by Paola Escobar (Norton Young Readers, February 2, 2021). Middle Grade. When Cordelia Hatmaker's beloved father fails to return from an ingredient-hunting expedition, Cordelia is the only member of the family who knows in her heart that he can't be gone for good. Her grief-stricken aunt and uncle forge ahead to continue the work of their guild and to fulfill a crucial order from the King for a magical Peace Hat. But the enchantments woven into the carefully crafted goods of the Hatmaker, Bootmaker, Cloakmaker, Watchmaker, and Glovemaker guilds begin causing sudden inducements of rage and chaos. As war looms and the Peace objects backfire, Cordelia must find out who is using the Makers' creations for dark purposes and uncover the truth about her father's disappearance.
.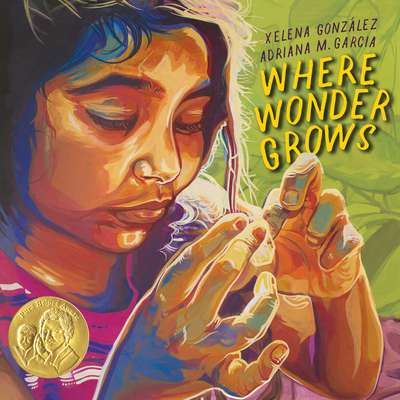 WHERE WONDER GROWS by Xelena González, illustrated by Adriana M. Garcia (Cinco Puntos Press, February 16, 2021). Picture Books. Grandma knows that there is wondrous knowledge to be found everywhere you can think to look. She takes her girls to their special garden, and asks them to look over their collection of rocks, crystals, seashells, and meteorites to see what marvels they have to show. "They were here long before us and know so much more about our world than we ever will," Grandma says. So they are called grandfathers. By taking a close look with an open mind, they see the strength of rocks shaped by volcanoes, the cleansing power of beautiful crystals, the oceans that housed their shells and shapes its environment, and the long journey meteorites took to find their way to them. Gathered together, Grandma and the girls let their surroundings spark their imaginations.
.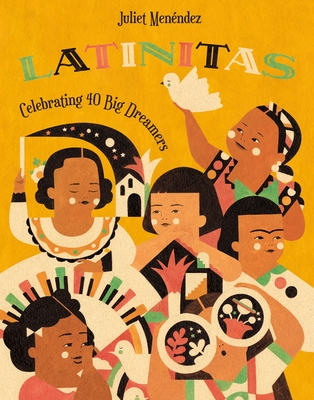 LATINITAS: Celebrating 40 Big Dreamers by written and illustrated by Juliet Menéndez (Henry Holt and Co. BYR, February 23, 2021). Picture Book. Discover how 40 influential Latinas became the women we celebrate today! In this collection of short biographies from all over Latin America and across the United States, Juliet Menéndez explores the first small steps that set the Latinitas off on their journeys. Spanish edition coming August 31, 2021.
From Supreme Court Justice Sonia Sotomayor to singer Selena Quintanilla to NASA's first virtual reality engineer, Evelyn Miralles, this is a book for aspiring artists, scientists, activists, and more. These women followed their dreams—and just might encourage you to follow yours!
The book features Sor Juana Inés de la Cruz, Juana Azurduy de Padilla, Policarpa Salavarrieta, Rosa Peña de González, Teresa Carreño, Zelia Nuttall, Antonia Navarro, Matilde Hidalgo, Gabriela Mistral, Juana de Ibarbourou, Pura Belpré, Gumercinda Páez, Frida Kahlo, Julia de Burgos, Chavela Vargas, Alicia Alonso, Victoria Santa Cruz, Claribel Alegría, Celia Cruz, Dolores Huerta, Rita Moreno, Maria Auxiliadora da Silva, Mercedes Sosa, Isabel Allende, Susana Torre, Julia Alvarez, Sandra Cisneros, Sonia Sotomayor, Rigoberta Menchú Tum, Mercedes Doretti, Sonia Pierre, Justa Canaviri, Evelyn Miralles, Selena Quintanilla, Berta Cáceres, Serena Auñón, Wanda Díaz-Merced, Marta Vieira da Silva, Alexandria Ocasio-Cortez, and Laurie Hernandez.
.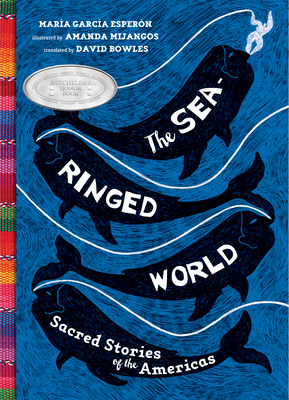 THE SEA-RINGED WORLD: Sacred Stories of the Americas by Maria Garcia Esperon, illustrated by Amanda Mijangos, translated by David Bowles (Levine Querido, February 23, 2021). Middle Grade. Fifteen thousand years before Europeans stepped foot in the Americas, people had already spread from tip to tip and coast to coast. Like all humans, these Native Americans sought to understand their place in the universe, the nature of their relationship with the divine, and the origin of the world into which their ancestors had emerged. The answers lay in their sacred stories.
.
.
.