.
We are an affiliate with Indiebound and Bookshop. If If you make a purchase through these links, at no additional cost to you, we will earn a small commission.
In addition to listing 2022 titles by/for/about Latinx on our master list, we will remind readers of what's releasing each month.
CONGRATULATIONS to these Latinx creators. Let's celebrate these March book babies!
.
.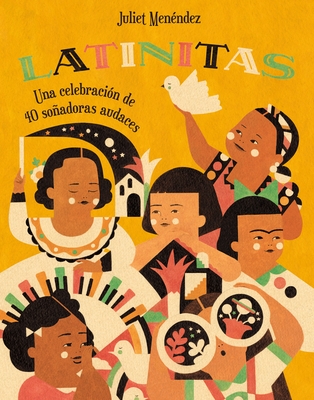 LATINITAS: Una celebración de 40 soñadoras audaces by Juliet Menéndez (Henry Holt and Co., March 1, 2022). Descubre cómo cuarenta latinas influyentes se convirtieron en las mujeres que hoy celebramos. En esta colección de biografías cortas de personajes de toda América Latina y de Estados Unidos, Juliet Menéndez explora los primeros pasitos con los que estas latinitas iniciaron su camino. Con hermosas ilustraciones, hechas a mano, Menéndez pone en relieve el poder que tienen los sueños de la infancia.
Desde la jueza de la Corte Suprema Sonia Sotomayor hasta la cantante Selena Quintanilla y la primera ingeniera de realidad virtual de la NASA, Evelyn Miralles, este libro aborda figuras que servirán de inspiración a futuras artistas, científicas, activistas y más. Ellas hicieron realidad sus sueños ¡y hasta puede que te alienten a alcanzar los tuyos!
.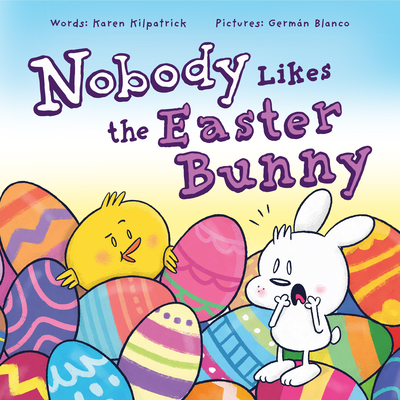 NOBODY LIKES THE EASTER BUNNY by Karen Kilpatrick, illustrated by Germán Blanco (Genius Cat Books, March 1, 2022). Picture Book. When a chick tries to convince a group of kids why nobody likes the Easter Bunny, will it be the chick who learns something in the end? Come along on this imaginative, laugh-out-loud adventure and learn why nobody likes the Easter Bunny (hint: it's because everybody loves him ).
.
.
.
.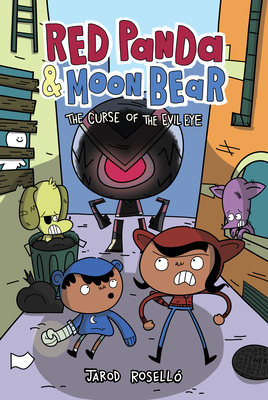 RED PANDA & MOON BEAR: The Curse of the Evil Eye (Book 2) by Jarod Roselló (Top Shelf Productions, March 1, 2022). Middle Grade Graphic Novel. When an evil curse descends upon the city of Martí, it's up to Red Panda and Moon Bear to put a stop to it… but it won't be easy! First, they'll have to solve weird mysteries, fend off new monsters, and uncover the secret history of their neighborhood. With their trusty dog companions and some magical new friends by their side, Red Panda and Moon Bear must find a way to defeat Mal de Ojo — The Evil Eye — and keep it from ruining the lives of everyone they love!
.
.
.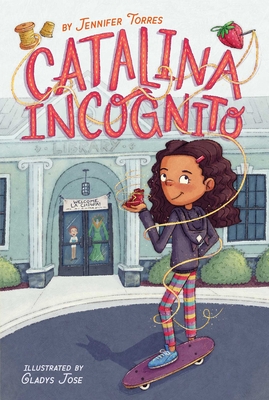 CATALINA INCOGNITO by Jennifer Torres, illustrated by Gladys Jose (Aladdin, March 8, 2022). Chapter Book. Catalina Castaneda is not persnickety, even though that's what her parents and sister, Coco, like to think. Catalina just likes things the way she likes them—perfect.
That's why it's very hard to hide her disappointment when her glamorous Tía Abuela, a famous telenovela actress, gives her an old sewing kit for her eighth birthday. However, Catalina soon discovers the sewing kit isn't as boring as she thinks—it's magic, turning ordinary clothing into magical disguises.
When Tía Abuela's most famous costume has rhinestones stolen from it where it's being displayed at the local library, Catalina gets to work on creating the perfect disfraz (disguise) to track down the thief. But, as Tía Abuela warned her, the magic is only as strong as her stiches, and Catalina doesn't always have the patience for practice…
.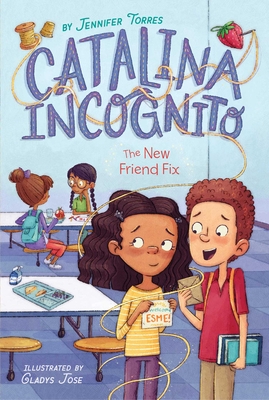 THE NEW FRIEND FIX (Catalina Incognito #2) by Jennifer Torres, illustrated by Gladys Jose (Aladdin, March 8, 2022). Chapter Book. Catalina is excited to find out a new student, Esmeralda, has joined her third-grade class at Valle Grande Elementary School. But despite Catalina's attempts to introduce herself, Esme won't talk to anyone but her own cousin, Jazmín. Could Jazmín be keeping Esme from making new friends?
According to Catalina's frenemy Pablo, it's just like what happened to the secret princess in the telenovela hit The Hidden Crown! With Tía Abuela's magical sewing kit, Catalina sets out to create a disguise to unravel the mystery.
.
.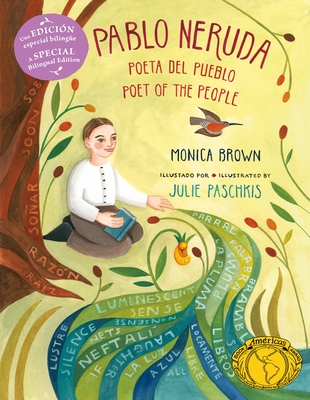 PABLO NERUDA: Poet of the People (bilingual edition) by Monica Brown, illustrated by Julie Paschkis (Henry Holt & Co., March 8, 2022). Picture Book. A new Spanish and English bilingual edition of the stunning picture book biography of Pablo Neruda, one of the world's most enduring and popular poets, from the acclaimed Monica Brown.
Había una vez un niño llamado Neftalí, quien amaba las cosas salvajes locamente y las cosas tranquilas serenamente. Desde el momento en que aprendió a hablar, se rodeó de palabras. Neftalí descubrió la magia oculta entre las páginas de los libros.
Cuando tenía dieciséis años, comenzó a publicar sus poemas bajo el nombre Pablo Neruda. Pablo escribió poemas sobre las cosas que amaba: obras creadas por sus amigos artistas, objetos hallados en los mercados y elementos de la naturaleza. Escribió sobre la gente de Chile y su lucha por salir adelante. Porque sobre todas las cosas y sobre todas las palabras, Pablo Neruda amaba a la gente.
Once there was a little boy named Neftalí who loved wild things wildly and quiet things quietly. From the moment he could talk, he surrounded himself with words, seeking comfort and inspiration from the magic he discovered between the pages of books.
When he was sixteen, he began publishing his writing as Pablo Neruda. Pablo wrote poems about the things he loved—things made by his friends in the café, things found at the marketplace, and things he saw in nature. He wrote about the people of Chile and their stories of struggle. Because above all things and above all words, Pablo Neruda loved people.
With a new translation of Monica Brown's lyrical text and Julia Paschkis' gorgeous art, which celebrates multiple languages, this new edition will introduce the youngest of readers—of English, Spanish, and both—to the legacy of one of history's most iconic talents.
.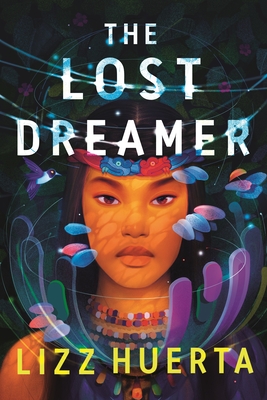 THE LOST DREAMER by Lizz Huerta (Farrar, Straus and Giroux BYR, March 1, 2022). Young Adult. Indir is a Dreamer, descended from a long line of seers; able to see beyond reality, she carries the rare gift of Dreaming truth. But when the beloved king dies, his son has no respect for this time-honored tradition. King Alcan wants an opportunity to bring the Dreamers to a permanent end—an opportunity Indir will give him if he discovers the two secrets she is struggling to keep. As violent change shakes Indir's world to its core, she is forced to make an impossible choice: fight for her home or fight to survive.
Saya is a seer, but not a Dreamer—she has never been formally trained. Her mother exploits her daughter's gift, passing it off as her own as they travel from village to village, never staying in one place too long. Almost as if they're running from something. Almost as if they're being hunted. When Saya loses the necklace she's worn since birth, she discovers that seeing isn't her only gift—and begins to suspect that everything she knows about her life has been a carefully-constructed lie. As she comes to distrust the only family she's ever known, Saya will do what she's never done before, go where she's never been, and risk it all in the search of answers.
.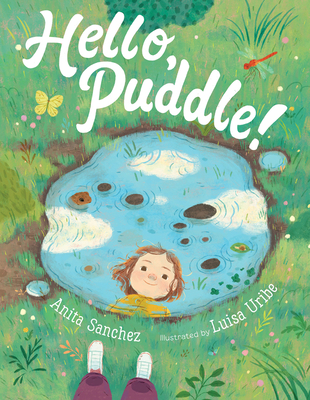 HELLO, PUDDLE! by Anita Sanchez, illustrated by Luisa Uribe (Clarion Books, March 8, 2022). Picture Book. A normal everyday puddle may not seem very special. But for a mother turtle, it might be the perfect place to lay her eggs. For a squirrel, it might be the only spot to cool off and get a drink when the sun is shining down in July. And for any child, it can be a window into the elegant, complex natural world right outside their window.
.
.
.
.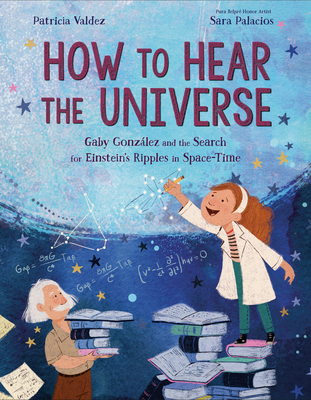 HOW TO HEAR THE UNIVERSE: Gaby González and the Search for Einstein's Ripples in Space-Time by Patricia Valdez, illustrated by Sara Palacios. (Knopf Books for Young Readers, March 8, 2022). Picture Book. In 1916, Albert Einstein had a theory. He thought that somewhere out in the universe, there were collisions in space. These collisions could cause little sound waves in the fabric of space-time that might carry many secrets of the distant universe. But it was only a theory. He could not prove it in his lifetime.
Many years later, an immigrant scientist named Gabriela Gonzalez asked the same questions. Armed with modern technology, she joined a team of physicists who set out to prove Einstein's theory. At first, there was nothing. But then… they heard a sound. Gabriela and her team examined, and measured, and re-measured until they were sure.
Completing the work that Albert Einstein had begun 100 years earlier, Gonzalez broke ground for new space-time research.
.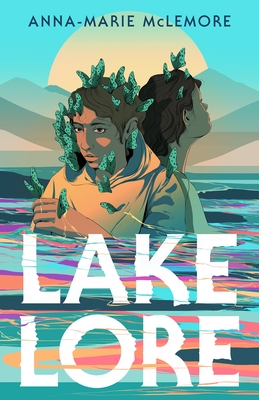 LAKELORE by Anna-Maria McLemore (Feiwel & Friends, March 8, 2022). Young Adult. Everyone who lives near the lake knows the stories about the world underneath it, an ethereal landscape rumored to be half-air, half-water. But Bastián Silvano and Lore Garcia are the only ones who've been there. Bastián grew up both above the lake and in the otherworldly space beneath it. Lore's only seen the world under the lake once, but that one encounter changed their life and their fate.
Then the lines between air and water begin to blur. The world under the lake drifts above the surface. If Bastián and Lore don't want it bringing their secrets to the surface with it, they have to stop it, and to do that, they have to work together. There's just one problem: Bastián and Lore haven't spoken in seven years, and working together means trusting each other with the very things they're trying to hide.
.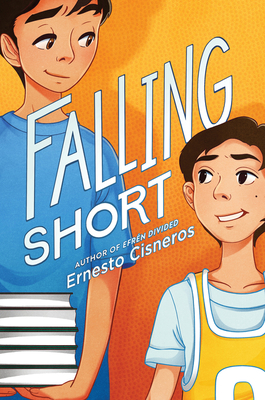 FALLING SHORT by Ernesto Cisneros (Quill Tree Books, March 15, 2022). Middle Grade. Isaac and Marco already know sixth grade is going to change their lives. But it won't change things at home—not without each other's help.
This year, star basketball player Isaac plans on finally keeping up with his schoolwork. Better grades will surely stop Isaac's parents from arguing all the time. Meanwhile, straight-A Marco vows on finally winning his father's approval by earning a spot on the school's basketball team.
But will their friendship and support for each other be enough to keep the two boys from falling short?
.
.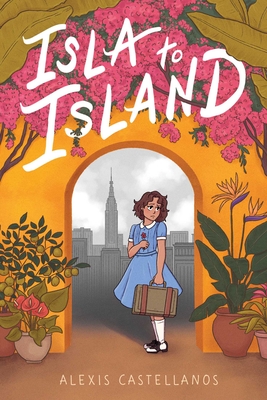 ISLA TO ISLAND by Alexis Castellanos (Atheneum Books for Young Readers, March 15, 2022). Graphic Novel. Marisol loves her colorful island home. Cuba is vibrant with flowers and food and people…but things are changing. The home Marisol loves is no longer safe—and then it's no longer her home at all. Her parents are sending her to the United States. Alone.
Nothing about Marisol's new life in cold, gray Brooklyn feels like home—not the language, school, or even her foster parents. But Marisol starts to realize that home isn't always a place. And finding her way can be as simple as staying true to herself.
.
.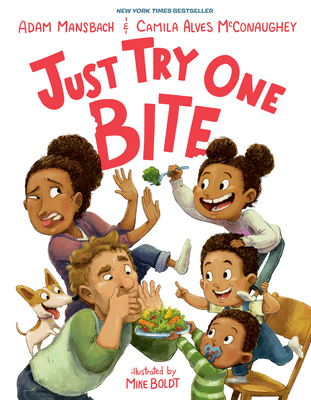 JUST TRY ONE BITE by Adam Mansbach and Camila Alves McConaughey, illustrated by Mike Boldt (Dial Books, March 22, 2022). Picture Book. These three kids are determined to get their parents to put down the ice cream, cake, and chicken fried steak to just try one bite of healthy whole foods. But it's harder than it looks when these over-the-top gagging, picky parents refuse to give things like broccoli and kale a chance. Kids will love the jaunty rhyme that's begging to be read aloud and the opportunity to be way smarter—and healthier—than their parents.
.
.
.
PRUETT AND SOO by Nancy Viau, illustrated by Jorge Lacera. (Two Lions, March 22, 2022). Picture Book. Pruett is from Planet Monochrome, where everything is black, white, or gray; everyone follows the rules and walks in straight lines; and they never, ever ask or answer questions. But then Soo arrives from Planet Prismatic. She's bursting with brilliant colors She zigs and zags all over the place When she asks Pruett questions, he finds he wants to reply…and his whole world starts to change.
.
.
.
.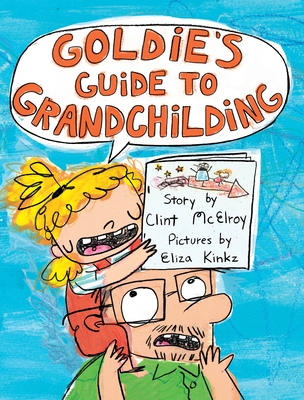 GOLDIE'S GUIDE TO GRANDCHILDING by Clint McElroy, illustrated by Eliza Kinkz. (First Second, March 29, 2022). Picture Book. Little Goldie is an expert on grandchilding. She knows that grandparents are special creatures who thrive in a structured environment, need plenty of opportunities for imaginative play, love having dance parties, and will never turn down a cuddle. When it comes to the care and feeding of her beloved Grandpa, Goldie knows her stuff. And, as readers will discover, Grandpa knows a thing or two about grandchildren, too.
.
.
.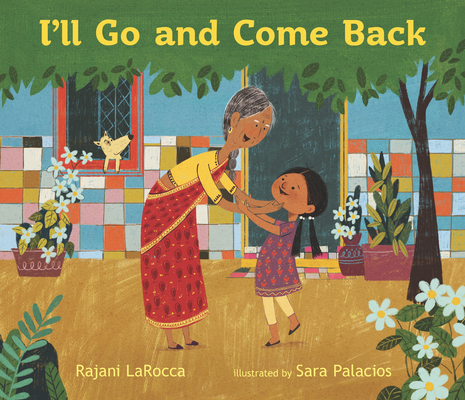 I'LL GO AND COME BACK by Rajani LaRocca, illustrated by Sara Palacios. (Candlewick, March 29, 2022). Picture Book. When Jyoti visits her grandmother halfway around the world, she is overwhelmed by the differences between India and home. At first she feels lonely and out of place, but soon, despite a language barrier, she and Sita Pati are able to understand each other. They form a bond—looking at books together, making designs with colored sand, shopping at the market, playing games, eating chapatis, and sipping warm milk with saffron to bring sweet dreams. When it's time to part, Jyoti doesn't want to leave, but then she remembers that in Tamil, people don't say goodbye, they say "I'll go and come back." Sure enough, the two reunite the next summer when Pati visits Jyoti in America, and it's Jyoti's turn to make her grandmother feel welcome. Can they create some special memories that will last until the next time they see each other?
.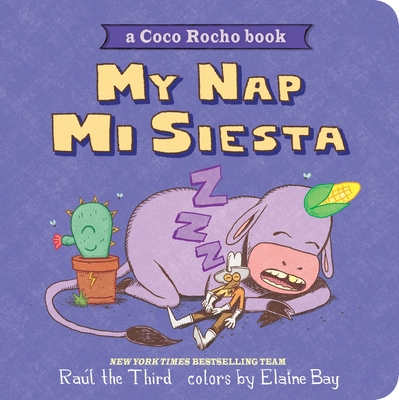 MY NAP, MY SIESTA: A Coco Rocho Book (World of Vamos!) by Raúl the Third. (Versify, March 29, 2022). Board book.
In my bed. En mi cama.
Near my dog. Cerca de mi perro.
With my stuffed animals. Con mi peluches.
Explore all the places Coco Rocho finds to sleep in this bilingual board book by Pura Belpré Honor–winning Raúl the Third. Sweet dreams! ¡Suenos dulces!
.
.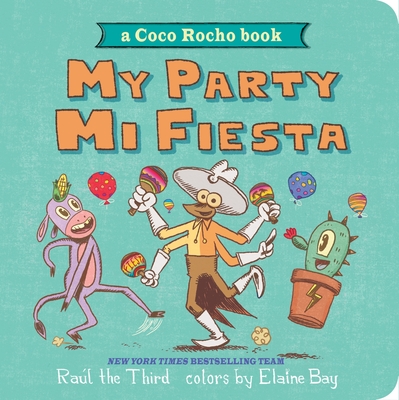 MY PARTY, MI FIESTA: A Coco Rocho Book (World of Vamos!) by Raúl the Third. (Versify, March 29, 2022). Board book. Throwing a party is always fun, especially when it's in both English and Spanish! In this new board book by Pura Belpré Honor–winning Raúl the Third, young readers are introduced to Spanish vocabulary through all the fun of a party.
Friends, cake, music—amigos, pastel, musica—join Coco Rocho and all his companions at this joyful fiesta!
.
.