By Cecilia Cackley
Joe Pi's almost full name is Jose Pimienta. He was born in the Imperial Valley and raised as a Cachanilla in Mexicali, BC. During his upbringing, he was heavily influenced by animation, music and short stories. He's been drawing as long as he can remember and loved analyzing everything on the TV screen.
After high school, he left his garage band and ventured toward Savannah, Georgia, where he studied Sequential Art and discovered the wonders of Storyboarding. He also discovered a wider variety of music, traveled more and made friends. By the age of 24, he ran into a good suggestion, which was to move to SoCal and pursue a career in storyboarding. In 2009, he packed his belonging and drove to Los Angeles, with a friend. Nowadays, he resides in Tujunga where he takes walks every morning along with a big cup of coffee. He draws comics, storyboards, and sketches for visual development.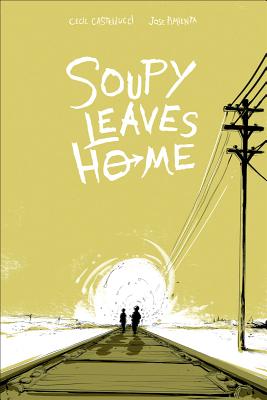 Joe's latest book is the YA graphic novel Soupy Leaves Home, a historical fiction story by Cecil Castellucci set during the Great Depression. He was kind enough to talk to us about his background and work as an artist.
Did you read comics as a kid? What were your inspirations for becoming an artist? 
Unfortunately, I didn't read many comics as a kid. I tried getting into superheroes several times, but they never really hit a chord with me. It wasn't until my teens that I discovered other graphic novels, manga, and slice-of-life stories in comics that rocked my world. I did, however, read a lot of newspaper strips, but I also felt that wasn't my fit for the type of stories I wanted to tell.
As a kid, my inspirations tended to come from animated movies, books with illustrations and music videos. As long as I can remember, I've always liked all those "making of-" featurettes and interviews with film makers and artists. They tended to reveal parts of the process and how a piece of art (whether it was a cartoon, a movie, or a song) was made. So, I guess I was inspired to be an artist by learning more about the arts I liked. The thought seemed logical: I like this Art and this is how they've done it and I want to do that because when I try it, I love it. Conclusion: learn more how to do it and keep going.
Please tell us a little bit about the tools you used to draw Soupy Leaves Home.
For Soupy Leaves Home, I drew it the way I prefer to draw comics, which is:
On regular type paper, 8.5 by 11 and a mechanical pencil (0.5, to be precise). I draw 1″ by 1.5″ rectangles and that is the thumbnail for a comic page. I draw my thumbnails small while reading the script, so it helps me to plan out the pace and what the beats of the story are. That way I know if I want to build up to a big scene or if I want to keep a steady pace for a few pages.
After that, I draw on 9×12 2-ply bristol board. Personally, I like the Smooth surface better than the Vellum, but sometimes, Vellum is all the store has, so… ANYWAYS, I draw the page with a blue-lead 0.5 mechanical pencil. I keep my pencils a bit loose, but knowing that I can tighten up later with the inks.
Once the pages are approved, I ink on top of the original pencils with micron pit pens, brush pens, India ink and brush, liquid paper white-out, and sometimes a few fountain pens. After that, I scan the pages and color them digitally with Photoshop. In this stage, I also do some more specific edits, such as deleting certain pencil marks that I couldn't erase, or making sure the white out looks cohesive on the page. If the blacks look a bit too strokey, or if I just want a solid black instead of having visible brush marks, this is the stage to fix that. After that, my editor takes my files and has a letterer do that which I cannot: letter the book. Those are all my tools: papers, 0.5 mechanical pencils, brush pens, India ink and brush pens, AND Photoshop.
Soupy Leaves Home joins a growing field of comics of all genres, aimed at a teen audience. Are there other titles you recommend to people looking to read more YA comics?
Oh, absolutely:
Boxers and Saints by Gene Luen Yang
This One Summer by Mariko Tamaki and Jillian Tamaki
Surfside Girls by Kim Dwinell
Chiggers by Hope Larson
Nameless City by Faith Erin Hicks
Year of the Beasts by Cecil Castelucci
The Leg by Van Jensen and… me, hehe.
.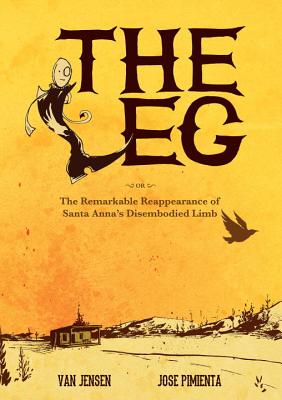 While comics for kids and young adults has been exploding as a publishing field, there have been comparatively few Latinx authors and artists getting attention, with the exception of the Giants Beware and Lowriders series. What advice do you have for young Latinx artists looking to break into comics? 
Dear Latinx who want to break into comics: Be bold, fearless, humble, and optimistic. Bold, because it reflects confidence and strength. Fearless, not just because of the current atmosphere, but also because that's how we fight fear mongering, which is used to keep us quiet and divided. Humble, because, it reminds us that there is a bigger picture in our society, and that which benefits our community, automatically helps us grow to be better individuals living together. And optimistic, because as artists, our spirit is essential, so it's important to keep it bright.
About breaking into comics? We can post and share. Ask everyone for support, launch Kickstarters, look at companies that you're interested in, and see their submission guidelines and follow directions, while showing why your stories matter and why they'd be a great fit for their company. Go to conventions near you, small or big (of course they can be expensive, but plan for that. See how many you can make it to), make minis to hand out to show what you're interested in doing. Go to conventions of what you like (for example, if you like baking, wrestling, cars or music; go to those conventions) get a small vendor table and sell your comic (about baking, wrestling, cars or music.) Starting a Patreon account, I hear, is a popular avenue these days. Most importantly: KEEP GOING. Do not stop making art and telling others about it. I've heard several quotes, and the one that still fits best is: It's a marathon, not a sprint. Do not give up sharing your stories.
On a last note, see if I can end well here: When I first became interested in comics, I wished I had known more Latinx cartoonists (which there were, but I didn't know about that many). To those who see my work, I hope I can make a positive impression, but furthermore, I hope that they go on to make art that inspires even more people.
Cecilia Cackley is a performing artist and children's bookseller based in Washington, DC, where she creates puppet theater for adults and teaches playwriting and creative drama to children. Her bilingual children's plays have been produced by GALA Hispanic Theatre and her interests in bilingual education, literacy, and immigrant advocacy all tend to find their way into her theatrical work. You can find more of her work at www.witsendpuppets.com.