Just when you thought your To-Be-Read list couldn't get any longer, here we have 24 young adult and middle grade novels to be released in 2015 that are all by and/or about Latin@s. While they all share this aspect, you'll see the novels are diverse, representing these genres: horror, fantasy, contemporary, science-fiction, memoir, magical realism, romance, and historical. Authors include award winners Margarita Engle, and Pam Muñoz Ryan, as well as NY Times Bestselling authors Kierra Cass and Anna Banks. Alongside these authors are many debuts, which are *starred* in the list below. If you click on the cover image, you will go to the book's Goodreads page, so you can easily add them to your TBR list! And if you're adding them, you are likely interested in diverse kid lit and should, therefore, consider participating in the We Need Diverse Books reading challenge. Happy reading!!
*SHUTTER by Courtney Alameda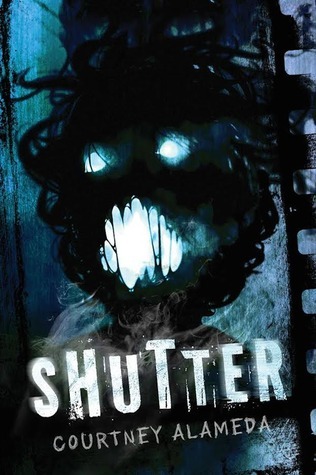 Micheline Helsing is a tetrachromat—a girl who sees the auras of the undead in a prismatic spectrum. As one of the last descendants of the Van Helsing lineage, she has trained since childhood to destroy monsters both corporeal and spiritual: the corporeal undead go down by the bullet, the spiritual undead by the lens. With an analog SLR camera as her best weapon, Micheline exorcises ghosts by capturing their spiritual energy on film. She's aided by her crew: Oliver, a techno-whiz and the boy who developed her camera's technology; Jude, who can predict death; and Ryder, the boy Micheline has known and loved forever.
When a routine ghost hunt goes awry, Micheline and the boys are infected with a curse known as a soulchain. As the ghostly chains spread through their bodies, Micheline learns that if she doesn't exorcise her entity in seven days or less, she and her friends will die. Now pursued as a renegade agent by her monster-hunting father, Leonard Helsing, she must track and destroy an entity more powerful than anything she's faced before . . . or die trying.
JOYRIDE by Anna Banks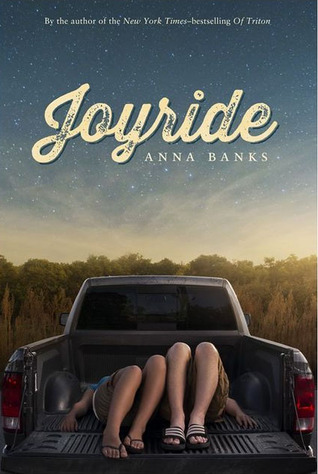 A popular guy and a shy girl with a secret become unlikely accomplices for midnight pranking, and are soon in over their heads—with the law and with each other—in this sparkling standalone from NYT-bestselling author Anna Banks.
It's been years since Carly Vega's parents were deported. She lives with her brother, studies hard, and works at a convenience store to contribute to getting her parents back from Mexico.
Arden Moss used to be the star quarterback at school. He dated popular blondes and had fun with his older sister, Amber. But now Amber's dead, and Arden blames his father, the town sheriff who wouldn't acknowledge Amber's mental illness. Arden refuses to fulfill whatever his conservative father expects.
All Carly wants is to stay under the radar and do what her family expects. All Arden wants is to NOT do what his family expects. When their paths cross, they each realize they've been living according to others. Carly and Arden's journey toward their true hearts—and one another—is funny, romantic, and sometimes harsh.
THE SMOKING MIRROR by David Bowles
Carol and Johnny Garza are 12-year-old twins whose lives in a small Texas town are forever changed by their mother's unexplained disappearance. Shipped off to relatives in Mexico by their grieving father, the twins soon learn that their mother is a nagual, a shapeshifter, and that they have inherited her powers. In order to rescue her, they will have to descend into the Aztec underworld and face the dangers that await them.
HOSTAGE by Rachel Manija Brown and Sherwood Smith
Welcome back to Las Anclas, a frontier town in the post-apocalyptic Wild West. In Las Anclas, the skull-faced sheriff possesses superhuman strength, the doctor can speed up time, and the squirrels can teleport sandwiches out of your hands.
In book one, Stranger, teenage prospector Ross Juarez stumbled into town half-dead, bringing with him a precious artifact, a power no one has ever had before, and a whole lot of trouble— including an invasion by Voske, the king of Gold Point. The town defeated Voske's army, with the deciding blow struck by Ross, but at a great cost.
In Hostage, a team sent by King Voske captures Ross and takes him to Gold Point. There he meets Kerry, Voske's teenage daughter, who has been trained to be as ruthless as her father. While his friends in Las Anclas desperately try to rescue him, Ross is forced to engage in a battle of wills with the king himself.

THE HEIR by Kierra Cass
Twenty years ago, America Singer entered the Selection and won Prince Maxon's heart. Now the time has come for Princess Eadlyn to hold a Selection of her own. Eadlyn doesn't expect her Selection to be anything like her parents' fairy-tale love story. But as the competition begins, she may discover that finding her own happily ever after isn't as impossible as she always thought.
REBELLION by Stephanie Diaz
It's been seven days since Clementine and Logan, along with their allies, retreated into hiding on the Surface. The rebels may have won one battle against Commander Charlie, but the fight is far from finished. He has vowed to find a way to win—no matter the cost. Do the rebels have what it takes to defeat him…and put an end to this war?
As Clementine and Logan enter a desperate race against time to defeat Commander Charlie—and attempt to weaken his power within his own ranks—they find themselves in a terrifying endgame that pits them against a brutal enemy, and each other. With every step, Clementine draws closer to losing Logan…and losing control of herself.
ENCHANTED AIR by Margarita Engle
In this poetic memoir, Margarita Engle, the first Latina woman to receive a Newbery Honor, tells of growing up as a child of two cultures during the Cold War.
Margarita is a girl from two worlds. Her heart lies in Cuba, her mother's tropical island country, a place so lush with vibrant life that it seems like a fairy tale kingdom. But most of the time she lives in Los Angeles, lonely in the noisy city and dreaming of the summers when she can take a plane through the enchanted air to her beloved island. Words and images are her constant companions, friendly and comforting when the children at school are not.
Then a revolution breaks out in Cuba. Margarita fears for her far-away family. When the hostility between Cuba and the United States erupts at the Bay of Pigs Invasion, Margarita's worlds collide in the worst way possible. How can the two countries she loves hate each other so much? And will she ever get to visit her beautiful island again?
*THE GIRL AT MIDNIGHT by Melissa Grey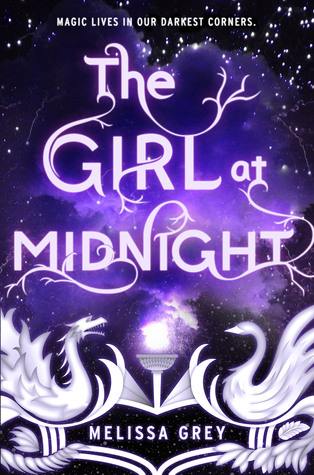 Beneath the streets of New York City live the Avicen, an ancient race of people with feathers for hair and magic running through their veins. Age-old enchantments keep them hidden from humans. All but one. Echo is a runaway pickpocket who survives by selling stolen treasures on the black market, and the Avicen are the only family she's ever known.
Echo is clever and daring, and at times she can be brash, but above all else she's fiercely loyal. So when a centuries-old war crests on the borders of her home, she decides it's time to act.
Legend has it that there is a way to end the conflict once and for all: find the Firebird, a mythical entity believed to possess power the likes of which the world has never seen. It will be no easy task, but if life as a thief has taught Echo anything, it's how to hunt down what she wants . . . and how to take it.
But some jobs aren't as straightforward as they seem. And this one might just set the world on fire.
ROLLER GIRL by Victoria Jamieson
For most of her twelve years, Astrid has done everything with her best friend Nicole. But after Astrid falls in love with roller derby and signs up for derby camp, Nicole decides to go to dance camp instead. And so begins the most difficult summer of Astrid's life as she struggles to keep up with the older girls at camp, hang on to the friend she feels slipping away, and cautiously embark on a new friendship. As the end of summer nears and her first roller derby bout (and junior high!) draws closer, Astrid realizes that maybe she is strong enough to handle the bout, a lost friendship, and middle school… in short, strong enough to be a roller girl.
*UNUSUAL CHICKENS FOR THE EXCEPTIONAL POULTRY FARMER by Kelly Jones
Twelve-year-old Sophie Brown feels like a fish out of water when she and her parents move from Los Angeles to the farm they've inherited from a great-uncle. But farm life gets more interesting when a cranky chicken appears and Sophie discovers the hen can move objects with the power of her little chicken brain: jam jars, the latch to her henhouse, the entire henhouse…
And then more of her great-uncle's unusual chickens come home to roost. Determined, resourceful Sophie learns to care for her flock, earning money for chicken feed, collecting eggs. But when a respected local farmer tries to steal them, Sophie must find a way to keep them (and their superpowers) safe.
Told in letters to Sophie's abuela, quizzes, a chicken-care correspondence course, to-do lists, and more, Unusual Chickens is a quirky, clucky classic in the making.
SURVIVING SANTIAGO by Lyn Miller-Lachman
To sixteen-year-old Tina Aguilar, love is the all and the everything.
As such, Tina is less than thrilled to return to her homeland of Santiago, Chile, for the first time in eight years to visit her father, the man who betrayed her and her mother's love through his political obsession and alcoholism. Tina is not surprised to find Papá physically crippled from his time as a political prisoner, but she is disappointed and confused by his constant avoidance of her company. So when Frankie, a mysterious, crush-worthy boy, quickly shows interest in her, Tina does not hesitate to embrace his affection.
However, Frankie's reason for being in Tina's neighborhood is far from incidental or innocent, and the web of deception surrounding Tina begins to spin out of control. Tina's heart is already in turmoil, but adding her and her family's survival into the mix brings her to the edge of truth and discovery.
Fans of Gringolandia will recognize the Aguilar family as they continue their story of survival and redemption.
ECHO by Pam Muñoz Ryan
Music, magic, and a real-life miracle meld in this genre-defying masterpiece from storytelling maestro Pam Muñoz Ryan.
Lost and alone a forbidden forest, Otto meets three mysterious sisters and suddenly finds himself entwined in a puzzling quest involving a prophecy, a promise, and a harmonica.
Decades later, Friedrich in Germany, Mike in Pennsylvania, and Ivy in California each, in turn, become interwoven when the very same harmonica lands in their lives. All the children face daunting challenges: rescuing a father, protecting a brother, holding a family together. And ultimately, pulled by the invisible thread of destiny, their suspenseful solo stories converge in an orchestral crescendo.
SHADOWSHAPER by Daniel José Older
Sierra Santiago was looking forward to a fun summer of making art, hanging out with her friends, and skating around Brooklyn. But then a weird zombie guy crashes the first party of the season. Sierra's near-comatose abuelo begins to say "No importa" over and over. And when the graffiti murals in Bed-Stuy start to weep…. Well, something stranger than the usual New York mayhem is going on
Sierra soon discovers a supernatural order called the Shadowshapers, who connect with spirits via paintings, music, and stories. Her grandfather once shared the order's secrets with an anthropologist, Dr. Jonathan Wick, who turned the Caribbean magic to his own foul ends. Now Wick wants to become the ultimate Shadowshaper by killing all the others, one by one. With the help of her friends and the hot graffiti artist Robbie, Sierra must dodge Wick's supernatural creations, harness her own Shadowshaping abilities, and save her family's past, present, and future.
*WHEN REASON BREAKS by Cindy L. Rodriguez
A Goth girl with an attitude problem, Elizabeth Davis must learn to control her anger before it destroys her. Emily Delgado appears to be a smart, sweet girl, with a normal life, but as depression clutches at her, she struggles to feel normal. Both girls are in Ms. Diaz's English class, where they connect to the words of Emily Dickinson. Both are hovering on the edge of an emotional precipice. One of them will attempt suicide. And with Dickinson's poetry as their guide, both girls must conquer their personal demons to ever be happy.
In an emotionally taut novel with a richly diverse cast of characters, readers will relish in the poetry of Emily Dickinson and be completely swept up in the turmoil of two girls grappling with demons beyond their control.
*MORE HAPPY THAN NOT by Adam Silvera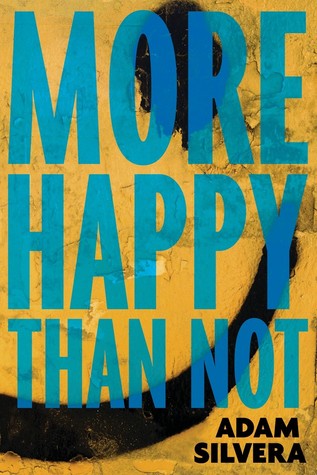 The Leteo Institute's revolutionary memory-relief procedure seems too good to be true to Aaron Soto — miracle cure-alls don't tend to pop up in the Bronx projects. But Aaron can't forget how he's grown up poor or how his friends aren't always there for him. Like after his father committed suicide in their one bedroom apartment. Aaron has the support of his patient girlfriend, if not necessarily his distant brother and overworked mother, but it's not enough.
Then Thomas shows up. He has a sweet movie-watching setup on his roof, and he doesn't mind Aaron's obsession with a popular fantasy series. There are nicknames, inside jokes. Most importantly, Thomas doesn't mind talking about Aaron's past. But Aaron's newfound happiness isn't welcome on his block. Since he's can't stay away from Thomas or suddenly stop being gay, Aaron must turn to Leteo to straighten himself out, even if it means forgetting who he is.
*HOLLYWOOD WITCH HUNTER by Valerie Tejeda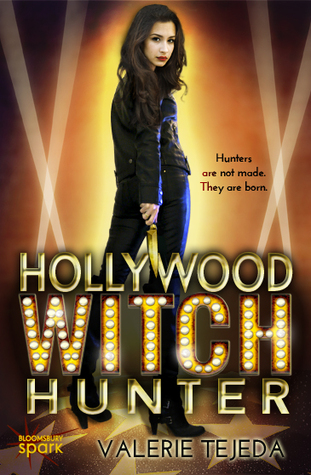 From the moment she first learned the truth about witches…she knew she was born to fight them.
Now, at sixteen, Iris is the lone girl on the Witch Hunters Special Ops Team.
But when Iris meets a boy named Arlo, he might just be the key to preventing an evil uprising in Southern California.
Together they're ready to protect the human race at all costs. Because that's what witch hunters do.
Welcome to Hollywood.
HUNTERS OF CHAOS by Crystal Velasquez
Ana's average, suburban life is turned upside down when she's offered a place at the exclusive boarding school in New Mexico that both of her late parents attended. As she struggles to navigate the wealthy cliques of her new school, mysterious things begin to occur: sudden power failures, terrible storms, and even an earthquake!
Ana soon learns that she and three other girls with Chinese, Navajo, and Egyptian heritages harbor connections to priceless objects in the school's museum, and the museum's curator, Ms.Benitez, is adamant that the girls understand their ancestry.
It turns out that the school sits on top of a mysterious temple, the ancient meeting place of the dangerous Brotherhood of Chaos. And when one of the priceless museum objects is shattered, the girls find out exactly why their heritage is so important: they have the power to turn into wild cats! Now in their powerful forms of jaguar, tiger, puma, and lion they must work together to fight the chaos spirits unleashed in the ensuing battle and uncover the terrifying plans of those who would reconvene the Brotherhood of Chaos.
These titles do not yet have final covers, but we have provided as much information as we could find. Some of them are already listed on Goodreads.
OUT OF DARKNESS by Ashley Hope Pérez. This title is not yet listed on Goodreads, but Ashley wrote a post for us about the historical event at the heart of this story.
Zoraida Córdova's LABYRINTH LOST in which a teen girl in family of powerful Brujas, accidentally banishes them in a bid to avoid her own magical destiny, then ventures into the otherworldly land of Los Lagos to save them, with the mysterious but alluring Nova as her guide, who seems to have an agenda all his own.
MOVING TARGET by Christina Diaz Gonzalez. It's a middle-grade novel pitched as "Percy Jackson meets The Da Vinci Code." In the story, a 12-year-old girl studying in Rome discovers she is a member of an ancient bloodline enabling her to use a legendary object that can alter the future.
THE WEIGHT OF FEATHERS by Anna-Marie McLemore, in which two teenagers from rival families of traveling performers fall in love despite impossible odds.
NEVER, ALWAYS, SOMETIMES by Adi Alsaid, described on GoodReads as "two best friends, a boy and girl, make a list of the cliché things they will never do their senior year."
NAKED by Stacey Trombley: When tough teenager Anna ran away to New York, she never knew how bad things would get. After surviving as a prostitute, a terrifying incident leaves her damaged inside and out, and she returns home to the parents she was sure wouldn't want her anymore.
Now she has a chance to be normal again. Back in school, she meets a boy who seems too good to be true. Cute, kind, trusting. But what will he do when he finds out the truth about her past? And when a dark figure from New York comes looking for Anna, she realizes she must face her secrets…before they destroy her.
If we're missing any, please let us know in the comments!
Which ones are you planning to read?