Today, we would like to spotlight 12 Afro-Latinx creators in Kid Lit because:
the Kid Lit publishing world is overwhelmingly white,
the Latinx creators who do get published are largely white or white-passing,
racism, anti-blackness, and colorism are systemic plagues in Latinx communities, in addition to our communities at large,
and, as a result of all of the above, Afro-Latinx creators do not get the regular attention and respect they deserve.
We stand with the Black community and will use our blog to amplify the voices and work of Black creators more often. Many of us are also educators who are working within the K-12, higher education, and library systems to combat racism, shrink the achievement gap, and best serve our Black students and other students of color. We will continue to do this work.
Below, you will find information about the creators, links to their websites, and links to any past posts from our site. If you click on the book covers, you will go to IndieBound.org, where you can put money behind your support by buying books!
.
Elizabeth Acevedo
From her website: Elizabeth Acevedo is a New York Times bestselling author of The Poet X and With the Fire on High. Her critically-acclaimed debut novel, The Poet X, won the 2018 National Book Award for Young People's Literature. She is also the recipient of the Printz Award for Excellence in Young Adult Fiction, the CILIP Carnegie Medal, and the Boston Globe-Hornbook Award. Additionally, she was honored with the 2019 Pure Belpré Author Award for celebrating, affirming, and portraying Latinx culture and experience.
Our review of THE POET X: https://latinosinkidlit.wordpress.com/2018/03/08/book-review-the-poet-x-by-elizabeth-acevedo/
.
Lily Anderson:
From her website: I'm Lily, the curly haired gal in the pictures. I'm a writer from the slice of suburbs between Sacramento and San Francisco that could never get it together enough to be the Bay Area. After spending my childhood searching for books about mixed race kids who talk too fast and care too much, I decided to start writing my own.
My books are about snarky girls and emotional intelligence and sometimes monsters. As a woman of Afro-Puerto Rican decent, representing a diverse world isn't a trend for me—it's my greatest joy.
Our review of UNDEAD GIRL GANG: https://latinosinkidlit.wordpress.com/2018/11/19/book-review-undead-girl-gang-by-lily-anderson/
.
Veronica Chambers
From her website: Veronica Chambers is a prolific author, best known for her critically acclaimed memoir, Mama's Girl which has been course adopted by hundreds of high schools and colleges throughout the country. The New Yorker called Mama's Girl, "a troubling testament to grit and mother love… one of the finest and most evenhanded in the genre in recent years." Born in Panama and raised in Brooklyn, her work often reflects her Afro-Latina heritage.
She coauthored the award-winning memoir Yes Chef with chef Marcus Samuelsson as well as Samuelsson's young adult memoir Make It Messy, and has collaborated on four New York Times bestsellers, most recently 32 Yolks, which she cowrote with chef Eric Ripert. She has been a senior editor at the New York Times Magazine, Newsweek, and Glamour. Born in Panama and raised in Brooklyn, she writes often about her Afro-Latina heritage. She speaks, reads, and writes Spanish, but she is truly fluent in Spanglish. She is currently a JSK Knight fellow at Stanford University.
Our review of THE GO-BETWEEN: https://latinosinkidlit.wordpress.com/2018/02/08/book-review-the-go-between-by-veronica-chambers/
.
Tami Charles
From her website: Former teacher. Wannabe chef. Tami Charles writes books for children and young adults. Her middle grade novel, Like Vanessa, earned Top 10 spots on the Indies Introduce and Spring Kids' Next lists, three starred reviews, and a Junior Library Guild selection. Here recent titles include a humorous middle grade, Definitely Daphne, picture book, Freedom Soup, and YA novel, Becoming Beatriz. When Tami isn't writing, she can be found presenting at schools both statewide and abroad. (Or sneaking in a nap…because sleep is LIFE!)
Our Q&A with Tami Charles: https://latinosinkidlit.wordpress.com/2019/10/03/spotlight-on-middle-grade-authors-part-12-tami-charles/
.
Robert Liu-Trujillo
From his website: Robert Liu-Trujillo is a life long Bay Area resident. Born in Oakland California, he's the child of student activists who watched lots of science fiction and took him to many demonstrations. Always drawing, Rob grew up to be an artist falling in love with graffiti, fine art, illustration, murals, and children's books. In that order, sort of. Through storytelling he's been able to scratch the surface of so many untold stories. Rob is the author and illustrator of Furqan's First Flat Top. He's a dad of a teenage boy and a brand new baby girl. He loves ice cream and his wife who laughs big and corrects his grammar every chance she gets. Down with the system and soggy french fries!
Rob is a co-founder of The Trust Your Struggle Collective, a contributor to The Social Justice Childrens Bk Holiday Fair, The Bull Horn Blog, Rad Dad,  Muphoric Sounds, and the founder of Come Bien Books.
Our review of FURQAN'S FIRST FLAT TOP: https://latinosinkidlit.wordpress.com/2016/12/15/libros-latinxs-furqans-first-flat-topel-primer-corte-de-mesita-de-furqan/
Our review of ONE OF A KIND LIKE ME: https://latinosinkidlit.wordpress.com/2017/05/04/book-review-one-of-a-kind-like-meunico-como-yo-written-by-laurin-mayeno-illustrated-by-robert-liu-trujillo/
.
Torrey Maldonado
From his website: What do you get from teaching nearly 20 years in a middle school in the Brooklyn community that you're from & you're an author? Gripping relatable novels and real-life inspiration. Voted a "Top 10 Latino Author" & best Middle Grade & Young Adult novelist for African Americans, Torrey Maldonado was spotlighted as a top teacher by NYC's former Chancellor. Maldonado is the author of the ALA "Quick Pick", Secret Saturdays, that is praised for its current-feel & timeless themes. His newest MG novel, Tight, is a coming of age tale about choosing your own path. Learn more at torreymaldonado.com
Our review of TIGHT: https://latinosinkidlit.wordpress.com/2018/09/06/book-review-tight-by-torrey-maldonado/
Our Q&A with the Torrey Maldonado: https://latinosinkidlit.wordpress.com/2018/09/04/spotlight-on-middle-grade-authors-part-6-torrey-maldonado/
.
Tony Medina
From his website: Tony Medina is the author/editor of seventeen books for adults and young readers. Medina has taught English at Long Island University's Brooklyn campus and Borough of Manhattan Community College, CUNY and has earned an MA and PhD in English from Binghamton University, SUNY. The first Professor of Creative Writing at Howard University in Washington, DC, Medina's latest books are I and I, Bob Marley (Lee & Low Books, 2009), My Old Man Was Always on the Lam (NYQ Books, 2010), finalist for The Paterson Poetry Prize, Broke on Ice (Willow Books/Aquarius Press, 2011), An Onion of Wars (Third World Press, 2012), The President Looks Like Me (Just Us Books, 2013) and Broke Baroque (2Leaf Press, 2013).
.
Yesenia Moises
From her website: Bronx native, Afro-Latina, and illustrator on Monique Fields' debut picture book Honeysmoke: A Story About Finding Your Color, Yesenia is a freelance toy designer and illustrator. Her work has been featured on various media outlets such as SyFy and NBC News. On the toy side of things, she worked with Mattel and Spin Master and has even dabbled in comics here and there with Action Lab and Image. She enjoys creating colorful and whimsical illustrations that depict people of marginalized backgrounds in worlds where even ordinary life can be vibrant and full of wonder. In a time where the world can be a scary place, she wants it to be filled with big hair, bright colors, and lots of sazón from the heart!
Her author-illustrator debut, Stella's Stellar Hair, is set to release in January 2021.
Our Q&A with Yesenia Moises: https://latinosinkidlit.wordpress.com/2018/12/06/spotlight-on-latina-illustrators-lulu-delacre-cecilia-ruiz-yesenia-moises/
.
Maika Moulite and Maritza Moulite
From their website: Maika Moulite is a Miami native and daughter of Haitian immigrants. She earned a bachelor's in marketing from Florida State University and an MBA from the University of Miami. When she's not using her digital prowess to help nonprofits and major organizations tell their stories online, she's writing stories of her own. She also blogs at Daily Ellement, a lifestyle website featuring everything from diverse inspirational women to career guidance. She's the oldest of four sisters and loves Young Adult fantasy, fierce female leads, and laughing.
Maritza Moulite graduated from the University of Florida with a bachelor's in women's studies and the University of Southern California with a master's in journalism. She's worked in various capacities for NBC News, CNN, and USA TODAY. An admirer of Michelle Obama, Maritza is a perpetual student and blogs at Daily Ellement as well. Her favorite song is "September" by Earth, Wind & Fire.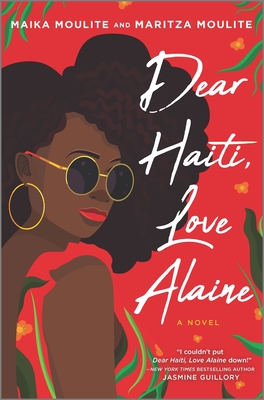 .
Sofia Quintero
Sofia Quintero is a writer, activist, educator, speaker, and comedienne. She is also the author of Show and Prove, Efrain's Secret, and has written several hip-hop novels under the pen name Black Artemis. This self-proclaimed "Ivy League homegirl" graduated from Columbia and lives in the Bronx.
Our review of SHOW AND PROVE: https://latinosinkidlit.wordpress.com/2015/06/18/libros-latins-show-and-prove/
.
Eric Velasquez
Eric Velasquez is an Afro-Puerto Rican illustrator born in Spanish Harlem. He attended the High School of Art and Design, the School of Visual Arts, and the famous Art Students League in New York City. As a children's book illustrator, Velasquez has collaborated with many writers, receiving a nomination for the 1999 NAACP Image Award in Children's Literature and the 1999 Coretta Scott King/John Steptoe Award for New Talent for The Piano Man. For more information, and to view a gallery of his beautiful book covers, visit his official website.
He is the illustrator of thirty books. Click here for a list of his work on his website.
Our review of GRANDMA'S GIFT: https://latinosinkidlit.wordpress.com/2016/06/02/celebrating-pura-belpre-winners-spotlight-on-grandmas-gift-by-eric-velasquez/
Our review of GRANDMA'S RECORDS: https://latinosinkidlit.wordpress.com/2014/02/13/libros-latinos-grandmas-records/
.
Ibi Zoboi
From her website: Ibi Zoboi was born in Port-au-Prince, Haiti, and holds an MFA in writing for children and young adults from Vermont College of Fine Arts. Her novel American Street was a National Book Award finalist and a New York Times Notable Book. She is also the author of Pride and My Life as an Ice Cream Sandwich, a New York Times bestseller, and Punching the Air with co-author and Exonerated Five member, Yusef Salaam. She is the editor of the anthology Black Enough: Stories of Being Young & Black in America. Raised in New York City, she now lives in New Jersey with her husband and their three children.