Author-illustrator Carolyn Dee Flores is offering two signed copies of The Amazing Watercolor Fish, a piece of artwork from the book, and a 30-minute Skype school visit.
Carolyn Dee Flores loves books so much, she started writing and illustrating her own books when she was in second grade. After Carolyn grew up, she attended Trinity University, worked as a computer analyst, and became a professional rock musician and a composer. She wrote soundtracks for television and film. But, finally, Carolyn came back to what she loved the most – writing and illustrating children's books! Carolyn is now working on her eleventh book for children!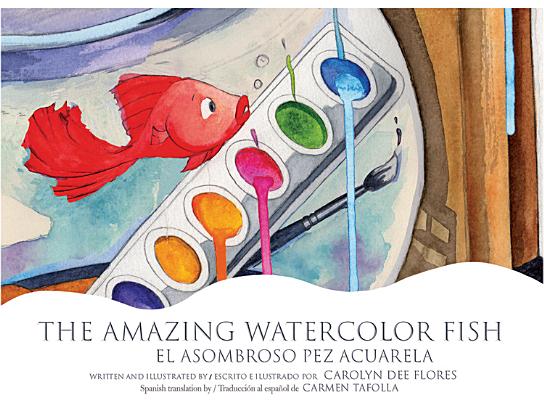 In the comments section, leave your name, email, and your bid. We will contact you after the auction if you are the winner.
Opening bid: $75