.
In addition to listing 2021 titles by/for/about Latinx on our master list, we will remind readers of what's releasing each month. CONGRATULATIONS to these Latinx creators. Let's celebrate these April book babies! Please let us know in the comments if we are missing any.
.
.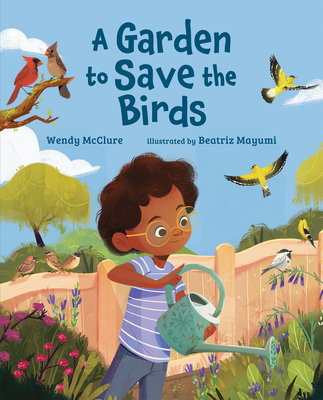 A GARDEN TO SAVE THE BIRDS by Wendy McClure, illustrated by Beatriz Mayumi (Albert Whitman & Co., April 1, 2021). Picture Book. When a bird flies into their window by accident, Callum and his sister, Emmy, learn that from the outside, the glass looks just like the sky. They also learn that the United States has lost a lot of birds in recent years–and that there are lots of things their family can do to help. First, they set out feeders and make the windows safe. Then, for the winter, they build a little shelter and put out a heated birdbath. By springtime, all kinds of birds are visiting their yard. But with such a big problem, is there more they can do to make a difference?
.
.
.
ALL YOU CAN IMAGINE written and illustrated by Bernardo Marçolla (Free Spirit Publishing, April 6, 2021). Picture Book. Where can imagination take you? All You Can Imagine encourages readers to open their hearts, minds, and eyes to the world around them to let imagination in, foster connections, and explore all the possibilities of the universe.
Imagination and creativity give us the power to connect to ourselves, to others, and to the world around us. All You Can Imagine helps children embrace and expand their ideas and imagination, whether these ideas arrive slowly, piece by piece, or suddenly, like a bird taking flight. Imaginative play is an integral foundation for social, emotional, and academic development, so fill an entire day with the power of imagination and all the ways it can be shared and expressed.
.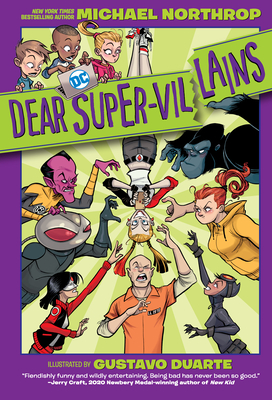 DEAR SUPER-VILLAINS by Michael Northrop, illustrated by Gustavo Duarte (DC Comics, April 6, 2021). How did Gorilla Grodd get so smart? Did Harley Quinn ever try a career in comedy? Why does Catwoman always lose to Batman?
Each chapter highlights members of the Legion of Doom in a sympathetic way that is relatable to kids. But look closely and you may notice the baddies are up to something big! Will the Justice League show up in time to stop them? You'll have to write in to the Tip-line of Evil to find out!
.
.
.
.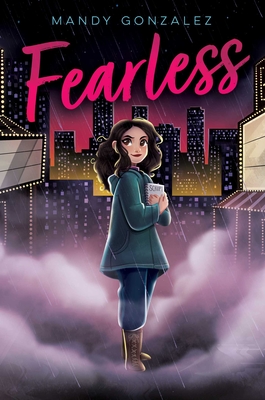 FEARLESS by Mandy Gonzalez (Aladdin, April 6, 2021). Middle Grade. The Ethel Merman Theater is cursed. No one is sure how or why, but the evidence speaks for itself. Show after show has flopped and the theater is about to close. Enter twelve-year-old Monica Garcia, who has been cast to star in a Broadway musical revival of The Goonies, the theater's last chance to produce a hit before it shutters its doors for good.
The kids in the cast each have their own reasons for wanting to make the show a success, and all eyes in the theater world are on them. Will this show finally break the curse of the Ethel? The kids aren't quite sure if the curse is even real, but when their first performance doesn't quite go as planned, it certainly feels that way.
Then they realize the ghost light—the light that is always kept on at every theater in order to appease the ghosts—wasn't lit! When the kids rush to flick the switch back on, they find themselves locked in the theater—but that's the least of their problems when the ghost of the Ethel makes her debut appearance!
Can the cast overcome their fears and reverse the ghost's curse before opening night so they can save the show—and their dreams?
.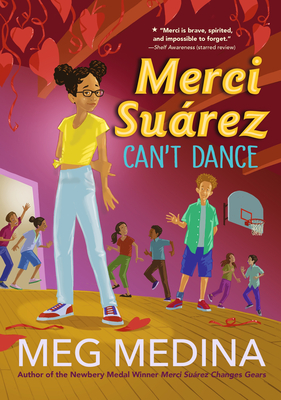 MERCI SUÁREZ CAN'T DANCE by Meg Medina (Candlewick, April 6, 2021). Middle Grade. Seventh grade is going to be a real trial for Merci Suárez. For science she's got no-nonsense Mr. Ellis, who expects her to be a smart as her brother, Roli. She's been assigned to co-manage the tiny school store with Wilson Bellevue, a boy she barely knows, but whom she might actually like. And she's tangling again with classmate Edna Santos, who is bossier and more obnoxious than ever now that she is in charge of the annual Heart Ball.
One thing is for sure, though: Merci Suárez can't dance—not at the Heart Ball or anywhere else. Dancing makes her almost as queasy as love does, especially now that Tía Inés, her merengue-teaching aunt, has a new man in her life. Unfortunately, Merci can't seem to avoid love or dance for very long. She used to talk about everything with her grandfather, Lolo, but with his Alzheimer's getting worse each day, whom can she trust to help her make sense of all the new things happening in her life?
.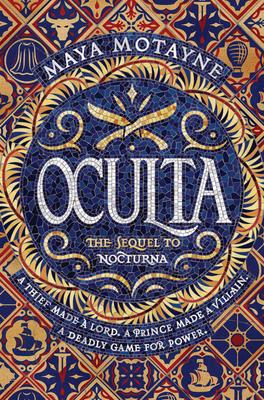 OCULTA by Maya Motayne (Balzer + Bray, April 6, 2021). Young Adult. After joining forces to save Castallan from an ancient magical evil, Alfie and Finn haven't seen each other in months. Alfie is finally stepping up to his role as heir and preparing for an International Peace Summit, while Finn is traveling and reveling in her newfound freedom from Ignacio.
That is, until she's unexpectedly installed as the new leader of one of Castallan's powerful crime syndicates.
Just when Finn finds herself back in San Cristobal, Alfie's plans are also derailed. The mysterious organization responsible for his brother's murder, has resurfaced—and their newest target is the summit. And when these events converge, Finn and Alfie are once again forced to work together to follow the assassins' trail and preserve Castallan's hopes for peace with Englass.
But will they be able to stop these sinister foes before a new war threatens their kingdom?
.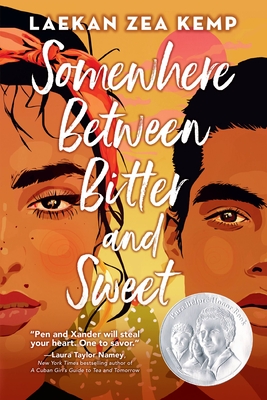 SOMEWHERE BETWEEN BITTER AND SWEET by Laekan Zea Kemp (Little Brown Young Readers, April 6, 2021). Young Adult. Penelope Prado has always dreamed of opening her own pastelería next to her father's restaurant, Nacho's Tacos. But her mom and dad have different plans-leaving Pen to choose between disappointing her traditional Mexican American parents or following her own path. When she confesses a secret she's been keeping, her world is sent into a tailspin. But then she meets a cute new hire at Nacho's who sees through her hard exterior and asks the questions she's been too afraid to ask herself.
Xander Amaro has been searching for home since he was a little boy. For him, a job at Nacho's is an opportunity for just that–a chance at a normal life, to settle in at his abuelo's, and to find the father who left him behind. But when both the restaurant and Xander's immigrant status are threatened, he will do whatever it takes to protect his newfound family and himself.
Together, Pen and Xander must navigate first love and discovering where they belong in order to save the place they all call home.
.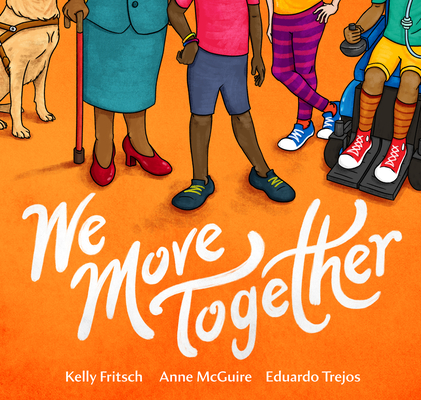 WE MOVE TOGETHER by Kelly Fritsch and Anne McGuire, illustrated by Eduardo Trejos (AK Press, April 6, 2021). Picture Book. A bold and colorful exploration of all the ways that people navigate through the spaces around them and a celebration of the relationships we build along the way. We Move Together follows a mixed-ability group of kids as they creatively negotiate everyday barriers and find joy and connection in disability culture and community.
.
.
.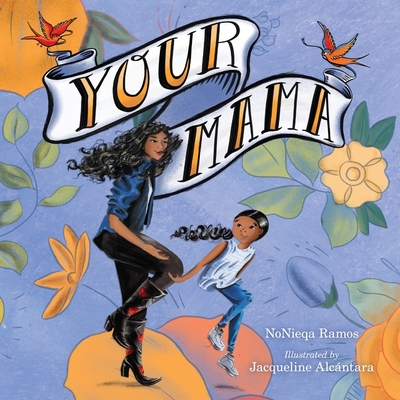 YOUR MAMA by NoNieqa Ramos, illustrated by Jacqueline Alcántara (Versify, April 6, 2021). Picture Book. A sweet twist on the age-old "yo mama" joke, celebrating fierce moms everywhere. Yo' mama so sweet, she could be a bakery. She dresses so fine, she could have a clothing line. And, even when you mess up, she's so forgiving, she lets you keep on living. Your Mama twists an old joke into a point of pride that honors the love, hard work, and dedication of mamas everywhere.
.
.
.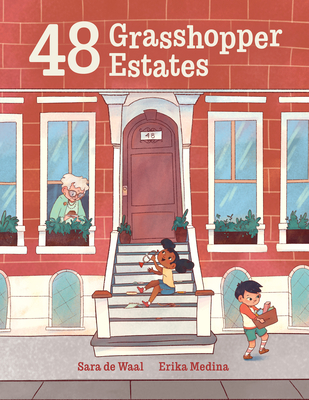 48 GRASSHOPPER ESTATES by Sara de Wall, illustrated by Erika Medina (Annick Press, April 13, 2021). Picture Book. Whether it's a supersonic sandwich maker or a twelve-tailed dragon, Sicily Bridges can make almost anything from materials she finds around her apartment complex. But when it comes to making friends, Sicily has yet to find the perfect fit.
.
.
.
.
.
.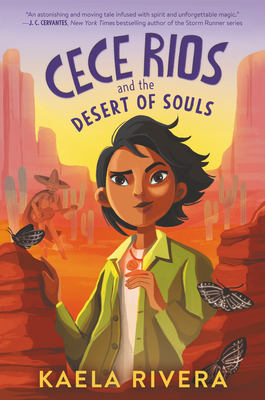 CECE RIOS AND THE DESERT OF SOULS by Kaela Rivera (HarperChildren's, April 13, 2021). Middle Grade. Living in the remote town of Tierra del Sol is dangerous, especially in the criatura months, when powerful spirits roam the desert and threaten humankind. But Cecelia Rios has always believed there was more to the criaturas, much to her family's disapproval. After all, only brujas—humans who capture and control criaturas—consort with the spirits, and brujeria is a terrible crime.
When her older sister, Juana, is kidnapped by El Sombrerón, a powerful dark criatura, Cece is determined to bring Juana back. To get into Devil's Alley, though, she'll have to become a bruja herself—while hiding her quest from her parents, her town, and the other brujas. Thankfully, the legendary criatura Coyote has a soft spot for humans and agrees to help her on her journey.
With him at her side, Cece sets out to reunite her family—and maybe even change what it means to be a bruja along the way.
.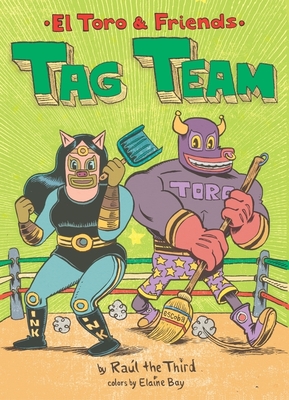 TAG TEAM: El Toro and Friends by Raúl the Third (Versify, April 13, 2021). Early Reader. After last night's match, the stadium is a mess! There is so much work to be done and Mexican wrestling star El Toro feels overwhelmed. Enter . . . La Oink Oink!
With the collaborative spirit they have in the ring, El Toro and La Oink Oink tackle the cleaning up together. La Oink Oink sweeps and El Toro picks up the trash. La Oink Oink washes the dishes, and El Toro dries them. Together, an insurmountable mountain of chores becomes a series of fun tasks for these two wrestling friends!
.
.
.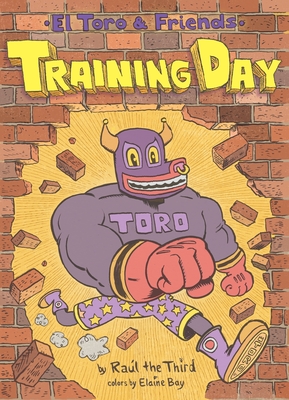 TRAINING DAY: El Toro and Friends by Raúl the Third (Versify, April 13, 2021). Early Reader. Task #1: Getting out of bed. Usually that's not so hard, but being the champion luchador isn't easy. Today, El Toro is feeling uninspired. But his coach, Kooky Dooky, knows that practice makes better and it's important for El Toro to stay in shape and keep training!
.
.
.
.
.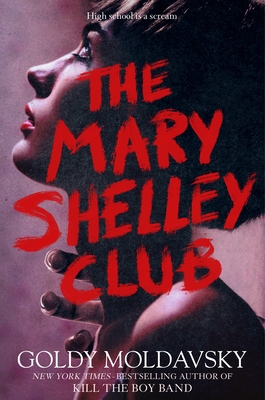 THE MARY SHELLEY CLUB by Goldy Moldavsky (Henry Holt and Co. BYR, April 13, 2021). Young Adult. When it comes to horror movies, the rules are clear: Avoid abandoned buildings, warehouses, and cabins at all times; Stay together: don't split up, not even just to "check something out"; If there's a murderer on the loose, do not make out with anyone.
If only surviving in real life were this easy.
New girl Rachel Chavez turns to horror movies for comfort, preferring stabby serial killers and homicidal dolls to the bored rich kids of Manhattan Prep…and to certain memories she'd preferred to keep buried.
Then Rachel is recruited by the Mary Shelley Club, a mysterious society of students who orchestrate Fear Tests, elaborate pranks inspired by urban legends and movie tropes. At first, Rachel embraces the power that comes with reckless pranking. But as the Fear Tests escalate, the competition turns deadly, and it's clear Rachel is playing a game she can't afford to lose.
.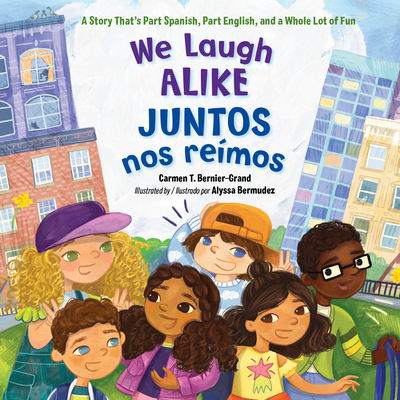 WE LAUGH ALIKE/ JUNTOS NOS REÍMOS by Carmen T. Bernier, illustrated by Alyssa Bermudez (Charlesbridge, April 13, 2021). Picture Book. Three kids are playing at the park when three more arrive. The groups can't understand each other because one trio speaks only English and the other only Spanish. But they can express similar thoughts in their own languages. Aquí interactúan el inglés y el español. Can they find a way to play? Of course they can! By watching each other, both groups learn that they are more alike than different and end up discovering new words and making new friends.
.
.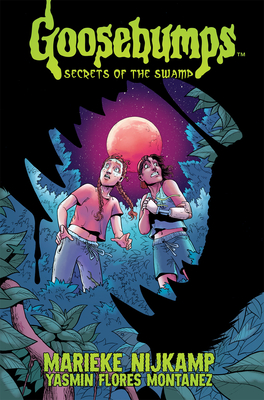 GOOSEBUMPS: Secrets of the Swamp by Marieke Nijkamp, illustrated by Yasmin Florez Montanez (IDW Publishing, April 20, 2021). Graphic Novel. When twelve-year-old Blake is shipped away to stay with her weird aunt in Fever Swamp for the summer, she expects her weeks to be filled with video games, mosquito bites, and a whole lot of nothing. Instead, she finds herself in a spooky turf war between wolf hunters and werewolves!
Blake's never let anything–including her prosthetic hand–slow her down or stop her from crushing her opponents in a game of Lore Hunter, but real-life monsters on all sides take danger and fear to a whole new level. Blake will need to use all of her gaming skills to escape in this all-ages scarefest.
.
.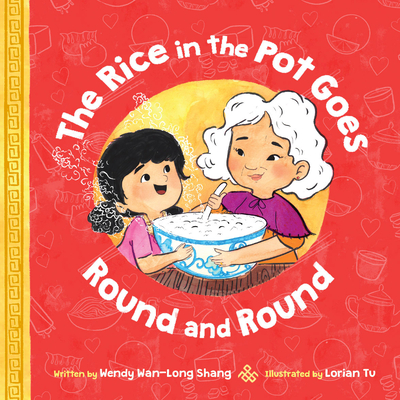 THE RICE IN THE POT GOES ROUND AND ROUND by Wendy Wan-Long Shang, illustrated by Lorian Tu (Orchard Books, April 20, 2021). Picture Book. Sing along to this delicious twist on "The Wheels on the Bus" and celebrate the food, laughter, and love of a multigenerational family meal! At the table where this family gathers, they share food, laughter, and, most of all, love. Readers of all ages are sure to delight in this joyful, expressive sing-along, slurping noodles, squishing tofu, and tapping chopsticks as they sing along to this familiar tune.
.
.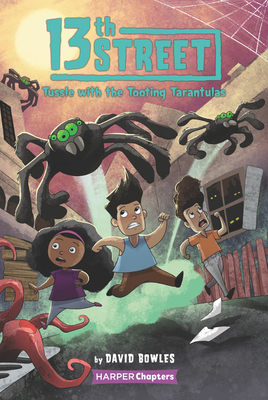 13th STREET #5: Tussle with the Tooting Tarantulas by David Bowles, illustrated by Shane Clester (HarperCHapters, April 27, 2021). Chapter Book. Malia, Dante, and Ivan are ready to take on the evil forces controlling 13th Street. But then Ivan is kidnapped by giant—and stinky!—spiders. Can Malia and Dante save him from their sticky webs?
.
.
.
.
.
.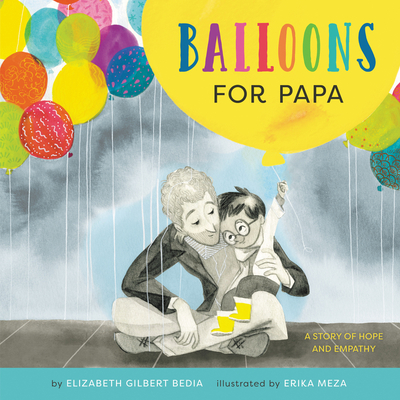 BALLONS FOR PAPA by Elizabeth Gilbert Bedia, illustrated by Erika Meza (HarperCollins, April 27, 2021). Picture Book. Arthur's gloomy father rushes him through the park every morning, through gray and rainy weather. Arthur just wants a bright balloon from the park's vendor, but Papa always says no. One morning, the balloons magically appear at their doorstep, and Arthur figures out the perfect way to bring the sunshine out—and Papa's smile back—even if only for a few moments.
.
.
.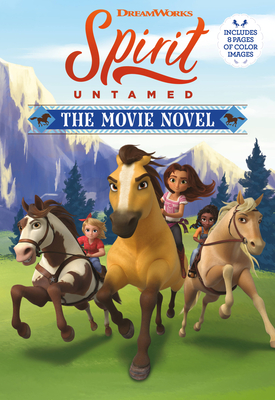 SPIRIT UNTAMED: THE MOVIE NOVEL by Claudia Guadalupe Martinez (Little, Brown Books for Young Readers, April 27, 2021). Middle Grade. Lucky Prescott never really knew her late mother, Milagro Navarro, a fearless horse-riding stunt performer. Like her mother, Lucky isn't exactly a fan of rules and restrictions. When her aunt Cora moves them from their East Coast city to live in Miradero with Lucky's father, Lucky is decidedly unimpressed with the sleepy little town. She has a change of heart when she meets Spirit, a wild Mustang who shares her independent streak, and befriends two local horseback riders, Abigail Stone and Pru Granger. When a heartless horse wrangler plots to capture Spirit and his herd and auction them off to a life of captivity and hard labor, Lucky enlists her new friends and bravely embarks on the adventure of a lifetime to rescue the horse who has given her freedom, a sense of purpose, and who has helped Lucky discover a connection to her mother's legacy.
.