AHHHH! we're so excited about 2018! You will be, too, once you see the list below. Get your To-Be-Read lists out….Here are the 80+ titles we know about that are releasing in 2018 that are by/for/about Latinx . We plan to review as many of these as we can, so please check the site often or follow the blog for updates.  The coming year brings new books from so many of our favorite creators along with exciting debuts from Anna Meriano, NoNieqa Ramos, Mark Oshiro, Kristina Pérez, Juleah del Rosario, and Elizabeth Acevedo, among others. The books are listed by the publishing date. Please let us know in the comments if we are missing any!
HAPPY READING!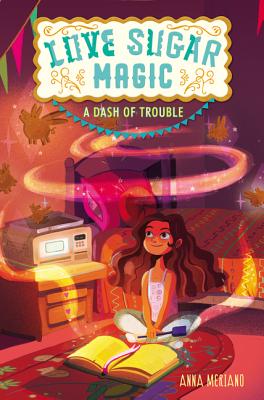 LOVE, SUGAR, MAGIC: A DASH OF TROUBLE by Anna Meriano, illus by Mirelle Ortega (Walden Pond Press, January 2, 2018). Middle Grade. Leonora Logrono's family owns the most beloved bakery in Rose Hill, Texas, spending their days conjuring delicious cookies and cakes for any occasion. And no occasion is more important than the annual Dia de los Muertos festival. Leo hopes that this might be the year that she gets to help prepare for the big celebration–but, once again, she is told she's too young. Sneaking out of school and down to the bakery, she discovers that her mother, aunt, and four older sisters have in fact been keeping a big secret: they're brujas–witches of Mexican ancestry–who pour a little bit of sweet magic into everything that they bake. Leo knows that she has magical ability as well and is more determined than ever to join the family business–even if she can't let her mama and hermanas know about it yet. And when her best friend, Caroline, has a problem that needs solving, Leo has the perfect opportunity to try out her craft. It's just one little spell, after all…what could possibly go wrong?
OUR REVIEW:  https://latinosinkidlit.wordpress.com/2018/05/17/book-review-love-sugar-magic-a-dash-of-trouble-by-anna-meriano/
LOVE by Matt de la Peña, illus by Loren Long (G.P. Putnam's Sons Books for Young Readers, January 9, 2018). Picture Book. In this heartfelt celebration of love, Newbery Medal-winning author Matt de la Peña and bestselling illustrator Loren Long depict the many ways we experience this universal bond, which carries us from the day we are born throughout the years of our childhood and beyond. With a lyrical text that's soothing and inspiring, this tender tale is a needed comfort and a new classic that will resonate with readers of every age.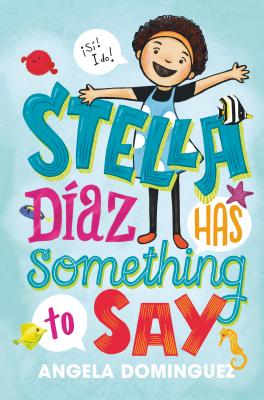 STELLA DIAZ HAS SOMETHING TO SAY by Angela Dominguez (Roaring Brook Press, January 16, 2018). Middle Grade. Stella Diaz loves marine animals, especially her beta fish, Pancho. But Stella Diaz is not a beta fish. Beta fish like to be alone, while Stella loves spending time with her mom and brother and her best friend Jenny. Trouble is, Jenny is in another class this year, and Stella feels very lonely. When a new boy arrives in Stella's class, she really wants to be his friend, but sometimes Stella accidentally speaks Spanish instead of English and pronounces words wrong, which makes her turn roja. Plus, she has to speak in front of her whole class for a big presentation at school. But she better get over her fears soon, because Stella Diaz has something to say.
OUR REVIEW: https://latinosinkidlit.wordpress.com/2019/03/07/book-review-stella-diaz-has-something-to-say-by-angela-dominguez/
STORMSPEAKER (Spirit Animals: Fall of the Beasts #7) by Christina Diaz Gonzalez (Scholastic, January 30, 2018). Middle Grade.
.
.
.
.
.
LOLA LEVINE ¡NO ES MALA! by Monica Brown, illus bu Angela Dominguez (Little Brown/Scholastic, January 2018). Chapter Book. The first in the award-winning chapter book series, Lola Levine is Not Mean, is now available in a Spanish edition from Scholastic book clubs.
.
.
.
.
.
.
.
.
.
.
THE DISTURBED GIRL'S DICTIONARY by NoNieqa Ramos (Carolrhoda Books, February 1, 2018). Young Adult. Macy's school officially classifies her as "disturbed," but Macy isn't interested in how others define her. She's got more pressing problems: her mom can't move off the couch, her dad's in prison, her brother's been kidnapped by Child Protective Services, and now her best friend isn't speaking to her. Writing in a dictionary format, Macy explains the world in her own terms–complete with gritty characters and outrageous endeavors. With an honesty that's both hilarious and fearsome, slowly Macy reveals why she acts out, why she can't tell her incarcerated father that her mom's cheating on him, and why her best friend needs protection . . . the kind of protection that involves Macy's machete.
OUR REVIEW: latinosinkidlit.com/2018/01/25/book-review-the-disturbed-girls-dictionary-by-nonieqa-ramos/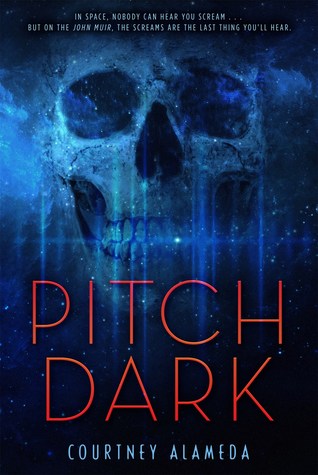 PITCH DARK by Courtney Alameda (Feiwel & Friends, February 20, 2018). Young Adult. Lost to time, Tuck Morgan and his crew have slept in stasis aboard the USS John Muir for centuries. Their ship harbors a chunk of Earth, which unbeknownst to them, is the last hope for the failing human race. Laura Cruz is a shipraider searching the galaxy for the history that was scattered to the stars. Once her family locates the John Muir and its precious cargo, they are certain human civilization is saved. When Tuck's and Laura's worlds collide–literally–the two teens must outwit their enemies, evade brutal monsters that kill with sound, and work together to save the John Muir . . . and the whole human race.
OUR REVIEW: https://latinosinkidlit.wordpress.com/2018/02/05/book-review-pitch-dark-by-courtney-alameda/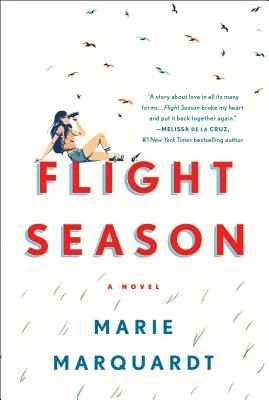 FLIGHT SEASON by Marie Marquardt (Wednesday Books, February 20, 2018). Young Adult/New Adult. Back when they were still strangers, TJ Carvalho witnessed the only moment in Vivi Flannigan's life when she lost control entirely. Now, TJ can't seem to erase that moment from his mind, no matter how hard he tries. Vivi doesn't remember any of it, but she's determined to leave it far behind. And she will. But when Vivi returns home from her first year away at college, her big plans and TJ's ambition to become a nurse land them both on the heart ward of a university hospital, facing them with a long and painful summer together – three months of glorified babysitting for Angel, the problem patient on the hall. Sure, Angel may be suffering from a life-threatening heart infection, but that doesn't make him any less of a pain. As it turns out, though, Angel Solis has a thing or two to teach them about all those big plans, and the incredible moments when love gets in their way. Written in alternating first person from the perspectives of all three characters, Flight Season is a story about discovering what's really worth holding onto, learning how to let go of the rest, and that one crazy summer that changes your life forever.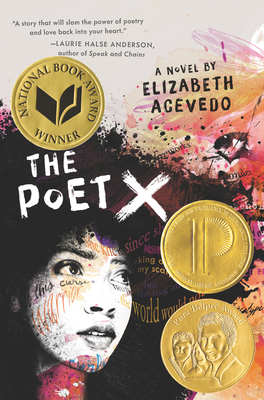 THE POET X by Elizabeth Acevedo (Harper Teen, March 6, 2018). Young Adult. Xiomara Batista feels unheard and unable to hide in her Harlem neighborhood. Ever since her body grew into curves, she has learned to let her fists and her fierceness do the talking. But Xiomara has plenty she wants to say, and she pours all her frustration and passion onto the pages of a leather notebook, reciting the words to herself like prayers–especially after she catches feelings for a boy in her bio class named Aman, who her family can never know about. With Mami's determination to force her daughter to obey the laws of the church, Xiomara understands that her thoughts are best kept to herself. So when she is invited to join her school's slam poetry club, she doesn't know how she could ever attend without her mami finding out. But she still can't stop thinking about performing her poems. Because in the face of a world that may not want to hear her, Xiomara refuses to be silent.
OUR REVIEW: https://latinosinkidlit.wordpress.com/2018/03/08/book-review-the-poet-x-by-elizabeth-acevedo/
LIES THAT BIND by Diana Rodriguez Wallach (Entangled Teen, March 6, 2018). Young Adult. Still reeling from everything she learned while searching for her sister in Italy, Anastasia Phoenix is ready to call it quits with spies. Then she and her friends learn that Marcus's—her kinda boyfriend—brother, Antonio, has also gone missing. Luckily, they track down Antonio in a fiery festival in England, only to learn he has been working for the enemy, Department D, the whole time. But Antonio wants out. And so does Anastasia. But before any of them can leave espionage and their parents' crimes behind them, a close friend turns up dead. No one is safe, not while Department D still exists. So Anastasia and her friends embark on a dangerous plan to bring down an entire criminal empire, using every Dresden Kid they can find. As their world becomes surrounded by spies, and the children of spies, Anastasia starts to question who she can really trust, including her best friends.
OUR REVIEW: https://latinosinkidlit.wordpress.com/2018/09/13/book-review-lies-that-bind-by-diana-rodriguez-wallach/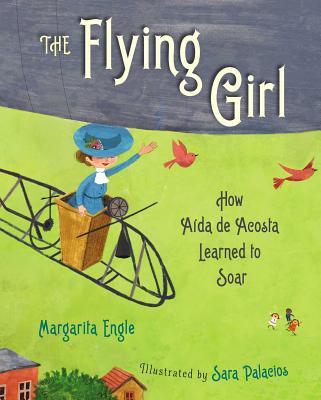 THE FLYING GIRL: How Aída de Acosta Learned to Soar by Margarita Engle, illus by Sara Palacios (Antheneum Books for Young Readers, March 6, 2018). Picture Book. On a lively street in the lovely city of Paris, a girl named Aída glanced up and was dazzled by the sight of an airship. Oh, how she wished she could soar through the sky like that. The inventor of the airship, Alberto, invited Aída to ride with him, but she didn't want to be a passenger. She wanted to be the pilot. Aída was just a teenager, and no woman or girl had ever flown before. She didn't let that stop her, though. All she needed was courage and a chance to try.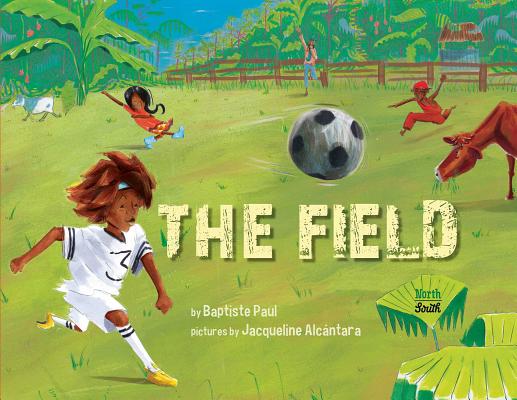 THE FIELD
 by Baptiste Paul and debut illustrator Jacqueline Alcantara (NorthSouth Books, 

March 6, 2018

). Picture Book.
When a tropical rain storm threatens a game of pick-up futbol in an island community, is the soccer game over? Based on the author's experiences growing up in St. Lucia. In a starred review, Kirkus Reviews calls Paul and Alcantara's excellent picture book debut, "irresistible fun".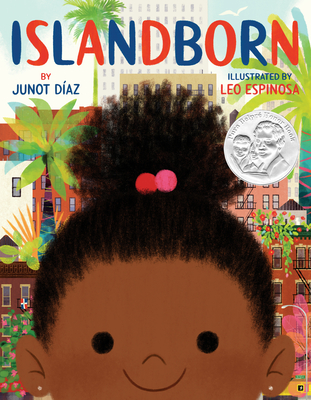 ISLANDBORN by Junot Díaz, illus by Leo Espinosa (Dial Books, March 13, 2018). Picture Book. Every kid in Lola's school was from somewhere else. Hers was a school of faraway places. So when Lola's teacher asks the students to draw a picture of where their families immigrated from, all the kids are excited. Except Lola. She can't remember The Island–she left when she was just a baby. But with the help of her family and friends, and their memories–joyous, fantastical, heartbreaking, and frightening–Lola's imagination takes her on an extraordinary journey back to The Island. As she draws closer to the heart of her family's story, Lola comes to understand the truth of her abuela's words: "Just because you don't remember a place doesn't mean it's not in you."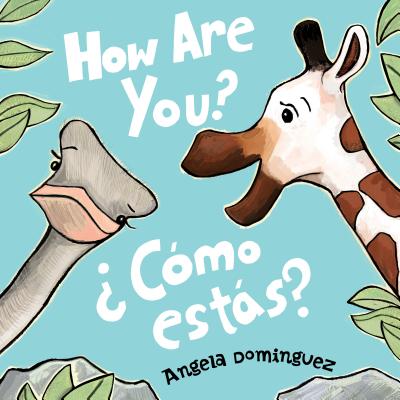 HOW ARE YOU? / CÓMO ESTÁS? by Angela Dominguez (Henry Holt & Company, March 13, 2018). Picture Book. When two giraffe friends find a baby ostrich, they have some questions. Is baby ostrich hungry? Shy? Tired? Ostrich says no. So how does she feel? Friendship awaits in this book about feelings, expressed both in English and in Spanish.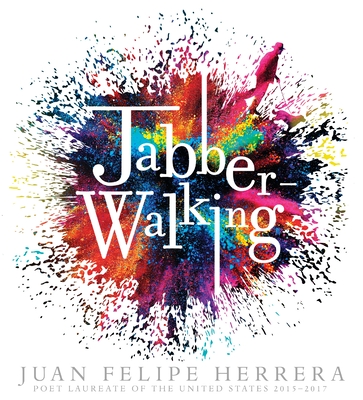 JABBERWALKING by Juan Felipe Herrera (Candlewick Press, March 13, 2018). Middle Grade. U.S. Poet Laureate Juan Felipe Herrera is sharing secrets: how to turn your wonder at the world around you into weird, wild, incandescent poetry. Can you walk and talk at the same time? How about Jabberwalk? Can you write and draw and walk and journal all at the same time? If not, you're in luck: exuberant, blue-cheesy cilantro man Juan Felipe Herrera, Poet Laureate of the United States, is here to teach you everything he knows about being a real-life, bonified, Jabberwalking poet Jabberwalkers write and speak for themselves and others no matter where their feet may take them — to Jabberwalk is to be a poet on the move. And there's no stopping once you're a Jabberwalker, writing fast, fast, fast, scribble-poem-burbles-on-the-run. Scribble what you see Scribble what you hear It's all out there — vamonos.
OUR REVIEW: https://atomic-temporary-55195476.wpcomstaging.com/2018/06/14/book-review-jabberwalking-by-juan-felipe-herrera/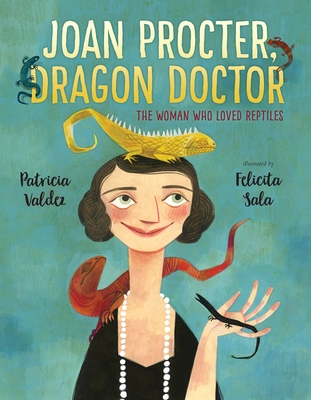 JOAN PROCTOR, DRAGON DOCTOR: The Woman Who Loved Reptiles by Patricia Valdez, illus by Felicita Sala. (Alfred A. Knopf Books for Young Readers, March 13, 2018). Picture Book. While other girls played with dolls, Joan preferred the company of reptiles. She carried her favorite lizard with her everywhere–she even brought a crocodile to school. When Joan grew older, she became the Curator of Reptiles at the British Museum. She went on to design the Reptile House at the London Zoo, including a home for the rumored-to-be-vicious komodo dragons. There, just like when she was a little girl, Joan hosted children's tea parties–with her komodo dragon as the guest of honor. With a lively text and vibrant illustrations, scientist and writer Patricia Valdez and illustrator Felicita Sala bring to life Joan Procter's inspiring story of passion and determination.
OUR REVIEW: https://latinosinkidlit.wordpress.com/2018/10/04/book-review-joan-procter-dragon-doctor-the-woman-who-loved-reptiles-by-patricia-valdez-illus-by-felicita-sala/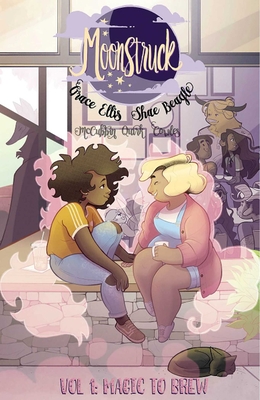 MOONSTRUCK by Grace Ellis, illus by Shae Beagle (Image Comics, March 21, 2018). Comics. Werewolf barista Julie and her new girlfriend go on a date to a close-up magic show, but all heck breaks loose when the magician casts a horrible spell on their friend Chet. Now it's up to the team of mythical pals to stop the illicit illusionist before it's too late. The first chapter of the brand-new, all-ages, magical, coffee-laden adventure from Lumberjanes creator Grace Ellis and talented newcomer Shae Beagle.
.
.
.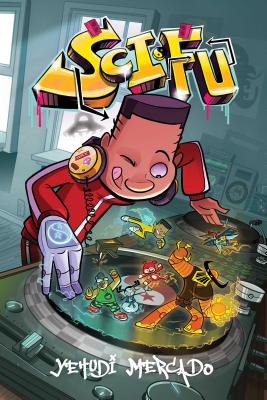 SCI-FU by Yehudi Mercado (Oni Press, March 13, 2018). Comics. Hip-hop, sci-fi and kung fu all hit the turntables for the mash-up mix of the year Cartoonist/force of nature Yehudi Mercado (Pantalones, TX, Rocket Salvage) sets his sights on 1980s Brooklyn and Wax, a young mix-master who scratches the perfect beat and accidentally summons a UFO that transports his family, best friend, and current crush to the robot-dominated planet of Discopia. Now Wax and his crew must master the intergalactic musical martial art of Sci-Fu to fight the power and save Earth. Word to your mother.
OUR REVIEW: https://atomic-temporary-55195476.wpcomstaging.com/2018/05/24/book-review-sci-fu-kick-it-off-by-yehudi-mercado/
.
.
.
.
EL VERANO DE LAS MARIPOSAS by Guadalupe Garcia McCall, translated by David Bowles (Tu Books, March 27, 2018). Young Adult. Odilia and her four sisters rival the mythical Odysseus in cleverness and courage as they embark on their own hero's journey. After finding a drowned man floating in their secret swimming hole along the Rio Grande, the sisters trek across the border to bring the body to the man's family in Mexico. But returning home turns into an odyssey of their own. Outsmarting mythical creatures, and with the supernatural aid of spectral La Llorona via a magical earring, Odilia and her little sisters make their way along a road of trials to make it to their long-lost grandmother's house. Along the way, they must defeat a witch and her Evil Trinity: a wily warlock, a coven of vicious half-human barn owls, and the bloodthirsty chupacabras that prey on livestock. Can these fantastic trials prepare Odilia and her sisters for what happens when they face their final test, returning home to the real world, where goddesses and ghosts can no longer help them? Now in Spanish, the award-winning El verano de las mariposas (Summer of the Mariposas) is not just a magical Mexican American retelling of The Odyssey, it is a celebration of sisterhood and maternal love. OUR REVIEW: https://latinosinkidlit.wordpress.com/2019/01/24/book-review-el-verano-de-las-mariposas-by-guadalupe-garcia-mccall-translated-by-david-bowles/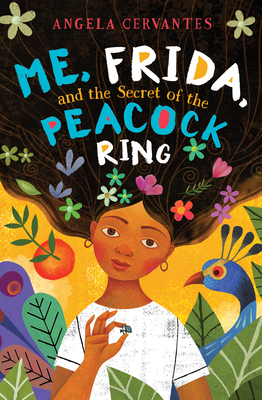 ME, FRIDA, & THE SECRET OF THE PEACOCK RING by Angela Cervantes (Scholastic Press, March 27, 2018). Middle Grade. A room locked for fifty years. A valuable peacock ring. A mysterious brother-sister duo. Paloma Marquez is traveling to Mexico City, birthplace of her deceased father, for the very first time. She's hoping that spending time in Mexico will help her unlock memories of the too-brief time they spent together. While in Mexico, Paloma meets Lizzie and Gael, who present her with an irresistible challenge: The siblings want her to help them find a valuable ring that once belonged to beloved Mexican artist Frida Kahlo. Finding the ring means a big reward — and the thanks of all Mexico. What better way to honor her father than returning a priceless piece of jewelry that once belonged to his favorite artist. But the brother and sister have a secret. Do they really want to return the ring, or are they after something else entirely?
OUR REVIEW: https://atomic-temporary-55195476.wpcomstaging.com/2018/05/31/book-review-me-frida-and-the-secret-of-the-peacock-ring-by-angela-cervantes/
.
.
.
QUIZÁS ALGO HERMOSO
 by F. Isabel Campoy and Theresa Howell, illustrated by Rafael López (Houghton Mifflin Harcourt, 

March 27, 2018

) Picture Book. 
The Tomâs Rivera Award-winning picture book MAYBE SOMETHING BEAUTIFUL is now available in a Spanish hardcover edition!
Click

here

to read an interview with author F. Isabel Campoy about the Spanish edition.
.
.
.
.
.
.
.
.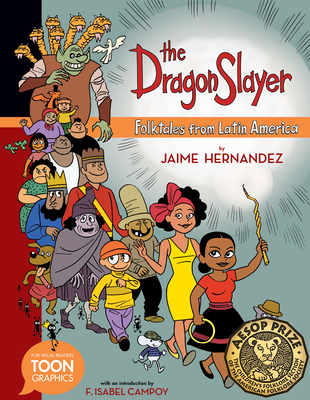 THE DRAGON SLAYER: Folktales from Latin America by Jaime Hernandez (Toon Books, April 3, 2018). Graphic Novel. How would a kitchen maid fare against a seven-headed dragon? What happens when a woman marries a mouse? And what can a young man learn from a thousand leaf cutter ants? Jaime Hernandez asks these questions and more as he transforms beloved myths into bold, stunning, and utterly contemporary comics. Guided by the classic works of F. Isabel Campoy and Alma Flor Ada, Hernandez's first book for young readers brings the sights and stories of Latin America to a new generation of graphic-novel fans around the world.
OUR REVIEW: https://latinosinkidlit.wordpress.com/2018/10/11/book-review-the-dragon-slayer-folktales-from-latin-america-by-jaime-hernandez/
FUTURE LOST by Elizabeth Briggs. (Albert Whitman & Company, April 3, 2018). Young Adult. It's been a year since Elena and Adam were first recruited by Aether Corporation and six months since they destroyed the accelerator, finally putting an end to Project Chronos and their involvement with Aether. Now they're trying to move on with their lives. Elena's in college and Adam is working on making genicote, his cure for cancer, safe for the public. But genicote has become a dangerous fixation for Adam. He'll do anything to figure it out, and when he goes missing, Elena realizes that he's done the unthinkable: he went to Aether for help with the cure. To Elena's horror, she discovers that Aether has created a new accelerator. Adam betrayed her trust and has traveled into the future to find the fix for his cure, but he didn't come back when he was supposed to. Desperate to find him, Elena decides to risk future shock and time travels once more. This future is nothing like they've seen before. Someone has weaponized Adam's cure and created a dangerous pandemic, leading to the destruction of civilization. If Elena can't find Adam and stop this, everyone is at risk. And someone will do anything to keep her from succeeding.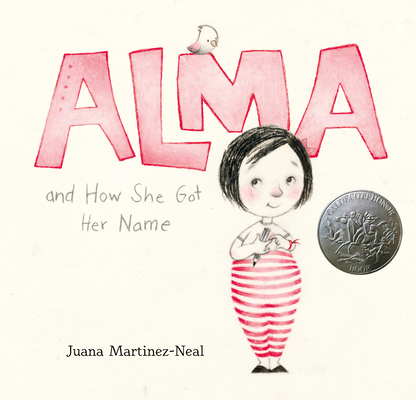 ALMA AND HOW SHE GOT HER NAME written and illustrated by Juana Martinez-Neal (Candlewick Press, April 10, 2018). Picture Book. What's in a name? For one little girl, her very long name tells the vibrant story of where she came from – and who she may one day be. In her author-illustrator debut, Juana Martinez-Neal opens a treasure box of discovery for children who may be curious about their own origin stories and names. Simultaneous Spanish hardcover edition, ALMA Y CÓMO OBTUVO SU NOMBRE.
OUR REVIEW: https://latinosinkidlit.wordpress.com/2018/04/09/book-review-alma-and-how-she-got-her-name-alma-y-come-obtuvo-su-nombre-by-juana-martinez-neal/
.
.
 .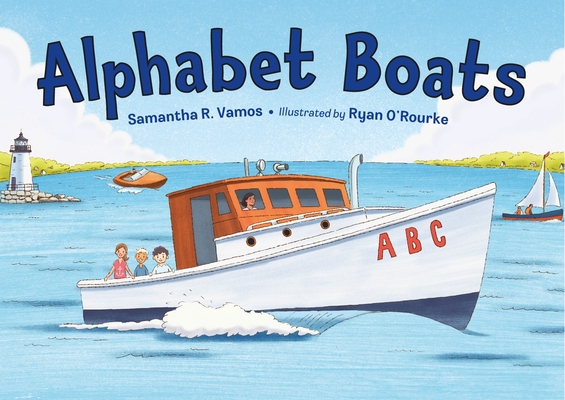 ALPHABET BOATS by Samantha R. Vamos, illus by Ryan O'Rourke (Charlesbridge Publishing, April 17, 2018). Picture Book. Discover twenty-six types of vessels, from the more common–canoe and motorboat–to the unusual–umiak and Q-boat. Just like in Alphabet Trucks and Alphabet Trains, colorful art includes the letters of the alphabet hidden (and not-so-hidden) in supporting roles in the illustrations. OUR REVIEW: https://latinosinkidlit.wordpress.com/2018/11/15/book-reviews-sweet-shapes-by-juana-medina-and-alphabet-boats-by-samantha-r-vamos/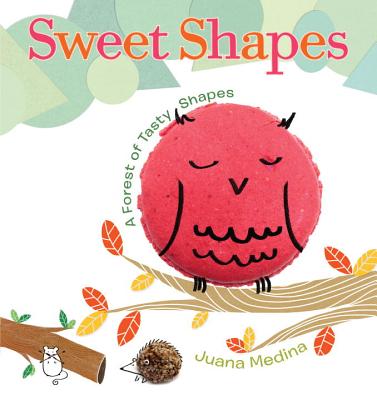 SWEET SHAPES by Juana Medina (Viking Books for Young Readers, April 24, 2018). Picture Book. In this delicious forest, the bears are made of rectangular brownies, the goldfinches are triangles of lemon tart, and the butterflies are oval jelly beans. What child could resist learning shapes from such delectable creatures as these? Collage artist Juana Medina has outdone herself with this array of tooth-achingly sweet animal desserts that come in all shapes and sizes. OUR REVIEW: https://latinosinkidlit.wordpress.com/2018/11/15/book-reviews-sweet-shapes-by-juana-medina-and-alphabet-boats-by-samantha-r-vamos/
LOU LOU AND PEA AND THE BICENTENNIAL BONANZA by Jill Diamond, illus by Lesley Vamos (FSG/MacKids, April 24, 2018). Middle Grade. BFFs Lou Lou Bombay and Peacock Pearl are busy preparing for the Bicentennial Bonanza, their city's two-hundredth birthday bash! And this year, the party will take place in their beloved neighborhood of El Corazón. With a baking contest, talent show, and a new gazebo planned, the community can't wait to celebrate the founders (and historical BFFs), Diego Soto and Giles Wonderwood. But when Vice-Mayor Andy Argyle claims the festivities belong to Verde Valley, using a mysterious diary as evidence, Lou Lou and Pea smell trouble. Will the friends be able to uncover the secrets of their city's founding, and bring the Bonanza back to El Corazón?
DEAD WEIGHT: MURDER AT CAMP BLOOM by Terry Blas, Molly Muldoon, Matthew Seely (Oni Press, April 24, 2018). Comics. Deep in the Oregon wilderness sits Camp Bloom, a weight-loss camp where "overweight" teens can "get in shape." Jesse would rather be anywhere else, but her parents are forcing her to go. Noah isn't sure if he wants to be there, but it's too late to turn back. Tony is heartbroken at the thought of giving up his phone and internet. And Kate… well, she likes the hikes, at least. As far as these four teens are concerned, it's just another boring summer. Until one night, when Jesse and Noah witness a beloved counselor's murder. The body's gone by the next morning, but a blurry photo leads to one clue–the murderer is one of the camp's staff members. But which one? As Jesse, Noah, Kate, and Tony investigate, they quickly discover that everyone's got their secrets… and one of them would kill to keep theirs hidden. OUR REVIEW: Coming Soon
ALLIED: RUINED #3 by Amy Tintera (HarperTeen, May 1, 2018). Young Adult. Emelina Flores and her sister, Olivia, were determined to bring peace to the people of Ruina. But as the war for liberation raged on, what triumph and freedom meant to Em and Olivia slowly changed. As Olivia's violence and thirst for vengeance became her only ambition, Em was left to pick up the pieces. But it's not only Em who is upset by Olivia's increased violence. Other members of the Ruined army are beginning to see the cracks, and soon a small group of them defects from Olivia's army and joins Em instead. The two sisters are soon pitted against each other in an epic battle for the kingdom and the future, and only one will win.
LA FRONTERA / THE BORDER: El Viaje Con Papa / My Journey with Papa by Alfredo Alva and Deborah Mills , illus by Claudia Navarro (Barefoot Books, May 1, 2018). Picture Book. Join a young boy and his father on a daring journey from Mexico to Texas to find a new life. They'll need all the resilience and courage they can muster to safely cross the border/ la frontera and to make a home for themselves in a new land.
OUR REVIEW: https://latinosinkidlit.wordpress.com/2018/09/19/book-review-la-frontera-el-viaje-con-papa-my-journey-with-papa-by-deborah-mills-and-alfredo-alva-illus-by-claudia-navarro/
JAZZ OWLS: A Novel of the Zoot Suit Riots by Margarita Engle, illus. by Rudy Gutierrez (Antheneum Books for Young Readers, May 8, 2018). Young Adult. Thousands of young Navy sailors are pouring into Los Angeles on their way to the front lines of World War II. They are teenagers, scared, longing to feel alive before they have to face the horrors of battle. Hot jazz music spiced with cool salsa rhythms calls them to dance with the local Mexican American girls, who jitterbug all night before working all day in the canneries. Proud to do their part for the war effort, these Jazz Owl girls are happy to dance with the sailors–until the blazing summer night when racial violence leads to murder. Suddenly the young white sailors are attacking these girls' brothers and boyfriends. The cool, loose zoot suits they wear are supposedly the reason for the violence–when in reality these boys are viciously beaten and arrested simply because of the color of their skin.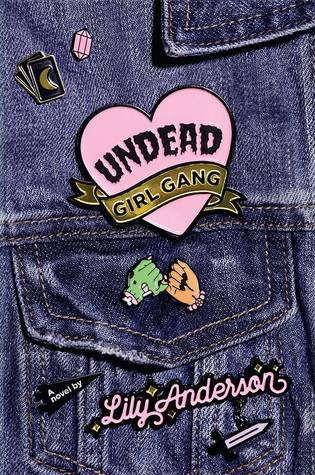 UNDEAD GIRL GANG by Lily Anderson (Razorbill, May 8, 2018). Young Adult. Meet teenage Wiccan Mila Flores, who truly could not care less what you think about her Doc Martens, her attitude, or her weight because she knows that, no matter what, her BFF Riley is right by her side. So when Riley and Fairmont Academy mean girls June Phelan-Park and Dayton Nesseth die under suspicious circumstances, Mila refuses to believe everyone's explanation that her BFF was involved in a suicide pact. Instead, armed with a tube of lip gloss and an ancient grimoire, Mila does the unthinkable to uncover the truth: she brings the girls back to life. Unfortunately, Riley, June, and Dayton have no recollection of their murders. But they do have unfinished business to attend to. Now, with only seven days until the spell wears off and the girls return to their graves, Mila must wrangle the distracted group of undead teens and work fast to discover their murderer…before the killer strikes again.
OUR REVIEW: https://latinosinkidlit.wordpress.com/2018/11/19/book-review-undead-girl-gang-by-lily-anderson/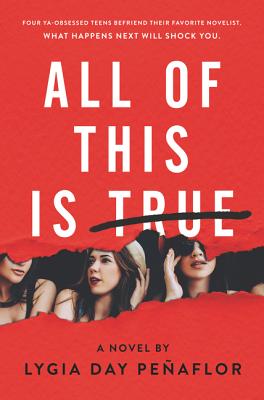 ALL OF THIS IS TRUE by Lygia Day Peñaflor (HarperTeen, May 15, 2018). Young Adult. In this genre-defying page-turner from Lygia Day Penaflor, four teens befriend their favorite YA novelist, only to find their deepest, darkest secrets in the pages of her next book–with devastating consequences. Miri Tan loved the book Undertow like it was a living being. So when she and her friends went to a book signing to hear the author, Fatima Ro, they concocted a plan to get close to her. Soleil Johnston wanted to be a writer herself one day. When she and her friends started hanging out with her favorite author, Fatima Ro, she couldn't believe their luck–especially when Jonah Nicholls started hanging out with them, too. Penny Panzarella was more than the materialist party girl everyone at the Graham School thought she was–and she was willing to share all her secrets with Fatima Ro to prove it. Jonah Nicholls had more to hide than any of them. And now that Fatima's next book is out in the world, he's the one who is paying the price. Perfect for fans of One of Us Is Lying–and told as a series of interviews, journal entries, and even pages from the book within the book–this gripping story of a fictional scandal will keep you on the edge of your seat from beginning to end.
BOOKJOY, WORDJOY by Pat Mora, illus by Raul Colón (Lee & Low, May 15, 2018). Picture Book. Whether we are collecting words, reading favorite books in the library, celebrating holidays, writing poems, sharing secrets, or singing a jazzy duet, words and books can take us on wonderful adventures and bring us joy. Poet Pat Mora has brought together a collection of her poems that celebrates engaging with words and books in all these ways and more. Vivid illustrations by Raul Colon bring the poems to life and interpret the magic of the language with captivating images in a style influenced by Mexican muralists. Together the poems and illustrations are sure to inspire creative wordplay in readers of all ages.
Click here for the post about the cover reveal that includes techniques by Raul Colón.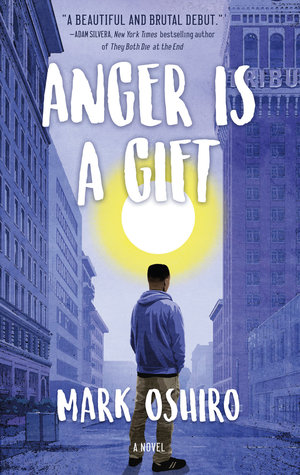 ANGER IS A GIFT by Mark Oshiro (Tor Teen, May 22, 2018). Young Adult. Six years ago, Moss Jefferies' father was murdered by an Oakland police officer. Along with losing a parent, the media's vilification of his father and lack of accountability has left Moss with near crippling panic attacks. Now, in his sophomore year of high school, Moss and his fellow classmates find themselves increasingly treated like criminals their own school. New rules. Random locker searches. Constant intimidation and Oakland Police Department stationed in their halls. Despite their youth, the students decide to organize and push back against the administration. When tensions hit a fever pitch and tragedy strikes, Moss must face a difficult choice: give in to fear and hate or realize that anger can actually be a gift.
OUR REVIEW: https://latinosinkidlit.wordpress.com/2018/05/21/book-review-anger-is-a-gift-by-mark-oshiro/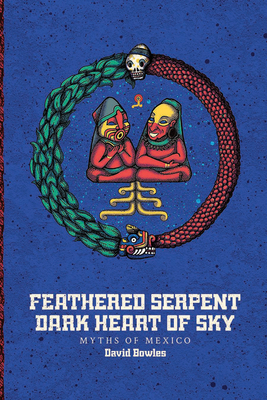 FEATHERED SERPENT, DARK HEART: MYTHS OF MEXICO by David Bowles (Cinco Puntos Press, May 22, 2018). The stories in Feathered Serpent, Dark Heart of Sky trace the history of the world from its beginnings in the dreams of the dual god, Ometeotl, to the arrival of the Spanish conquistadors in Mexico and the fall of the great city Tenochtitlan. In the course of that history, we learn about the Creator Twins–Feathered Serpent and Dark Heart of Sky–and how they built the world on a leviathan's back; of the shape-shifting nahualli; and the aluxes, elfish beings known to help out the occasional wanderer. And finally, we read Aztec tales about the arrival of the blonde strangers from across the sea, the strangers who seek to upend the rule of Motecuhzoma and destroy the very stories we are reading.
.
.
THE SEASON OF REBELS AND ROSES by Virginia Sánchez-Korrol (Piñata Books, May 31, 2018). Young Adult. At an assembly of liberals in Ponce, Puerto Rico, in 1887, Inocencia Martínez eagerly looks for Sotero Figueroa, a journalist and independence movement activist whose politics and handsome visage she finds extremely exciting. She is so intent on keeping him in her sights that, when he stops to speak to someone, she almost runs right into him! Inocencia, the daughter of a Spanish bureaucrat, was 18 when she first heard Figueroa speak about freedom from colonial repression and an independent Puerto Rico. Hearing the speakers at the assembly, some who advocate for total independence from Spain and others who favor a plan that would give Puerto Rico a voice in the Spanish government, fuels her dreams of becoming a leader in the movement. When Sotero requests permission to visit, Inocencia's parents are initially horrified that a mulatto, someone of African descent, wants to court their daughter. Ultimately, just before the couple's seditious activities force them into exile, her parents give approval for their marriage. While living in New York City, Inocencia starts her own women s group to aid the revolutionaries, following in the footsteps of her mentor, Doña Lola Rodríguez Tió. Ranging from Puerto Rico to Cuba and the United States, this engaging novel for teens follows historical figures that were instrumental in the fight for self-determination in Puerto Rico.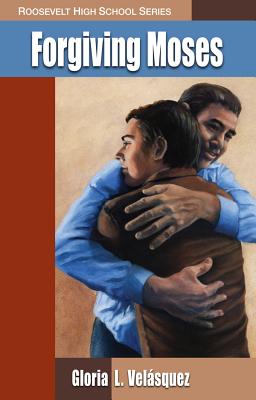 FORGIVING MOSES (Roosevelt High School) by Gloria Velásquez (Piñata Books, May 31, 2018). Young Adult. Moses Vargas hates his life. He has been forced to move four times in as many years, and he's tired of starting at another school, having everyone stare at him and trying to make new friends. Most of all, he doesn't want to have to deal with questions about his father an inmate in the California Department of Corrections. When Moses discovers that someone has been sending out text messages with a photo of him and his father in a prison uniform, he ends up in a fight and then suspended for three days. School counselor Ray Gutiérrez agrees to reach out to Moses. He realizes that several boys at Roosevelt High School are dealing with absentee fathers, putting them at risk for failure or dropping out. With permission from the principal, Mr. Gutiérrez starts an after-school support program called Círculos. Moses grudgingly attends the sessions that draw on indigenous and cultural roots to empower the boys. Realizing he is not the only one with a problematic home life and the new friendship of a pretty classmate whose father is also in prison helps Moses to begin talking about his anger and embarrassment. But will he really be able to overcome his resentment towards his father? The tenth installment in Velásquez s acclaimed Roosevelt High School Series that focuses on social issues relevant to teens, Forgiving Moses addresses the painful issue of children, particularly brown and black youth, whose fathers are not present in their lives.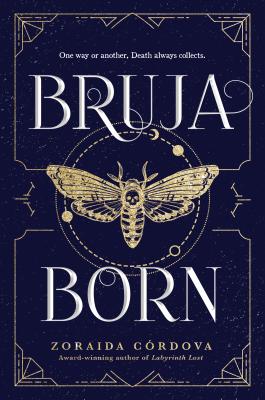 BRUJA BORN (Brooklyn Brujas #2) by Zoraida Córdova (Sourcebooks Fire, June 1, 2018). Young Adult. Lula must let go of the ghosts of her past to face the actual living dead of her present. Lula Mortiz may be a bruja with healing powers, but after her family's battle in Los Lagos, she feels broken in a way she can't seem to fix. Then tragedy strikes when a bus crash leaves her friends and her boyfriend, Maks, dead. Desperate to reclaim normalcy, Lula invokes a dark spell to bring Maks back. It isn't until she hears that all of the bodies from the crash have gone missing that she realizes something is wrong. Lula has unwittlingly raised an army of casi muertos—creatures between the living and dead—and they're hungry for freedom…which they can only achieve if Lula dies.
THE WIND CALLED MY NAME by Mary Louise Sanchez (Tu Books, June 3, 2018). Middle Grade. Some days, ten-year-old Margarita Sandoval feels as if the wind might blow her away. The country has been gripped by the Great Depression, so times are hard everywhere. Then she has to leave her familia and compadres in New Mexico–especially her beloved Abuelita–to move to Fort Steele, Wyoming, where her father has taken a job on the railroad. When Margarita meets Evangeline, she's excited to have a friend her own age . . . but it seems like Evangeline, and everyone else in town, doesn't understand or appreciate the Sandovals' Hispanic heritage, or Margarita's father's efforts to organize the rail workers in a union. How can Margarita keep her friend, find a place in Fort Steele, and yet remain true to herself?
SWEET BLACK WAVES by Kristina Pérez (Imprint, June 5, 2018). Young Adult. Two proud kingdoms stand on opposite shores, with only a bloody history between them. As best friend and lady-in-waiting to the princess, Branwen is guided by two principles: devotion to her homeland and hatred for the raiders who killed her parents. When she unknowingly saves the life of her enemy, he awakens her ancient healing magic and opens her heart. Branwen begins to dream of peace, but the princess she serves is not so easily convinced. Fighting for what's right, even as her powers grow beyond her control, will set Branwen against both her best friend and the only man she's ever loved. Inspired by the star-crossed tale of Tristan and Eseult, this is the story of the legend's true heroine: Branwen.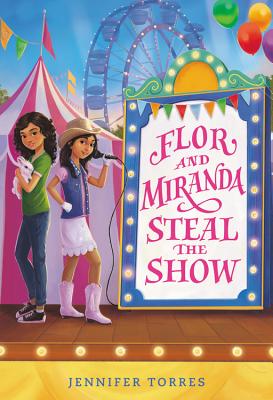 FLOR AND MIRANDA STEAL THE SHOW by Jennifer Torres (Little, Brown Books for Young Readers, June 12, 2018). Middle Grade. Miranda is the lead singer in her family's musical band, Miranda y Los Reyes. Her family has worked hard performing at festivals and quinceaneras. Now, they have a shot at the main stage. How will Miranda make it a performance to remember? Flor's family runs the petting zoo at Mr. Barsetti's carnival. When she accidentally overhears Mr. Barsetti and Miranda's dad talk about cutting the zoo to accommodate Miranda y Los Reyes's main stage salary, she knows she has to take action. Will she have the heart for sabotage once she and Miranda actually start to become friends?
THE FALL OF INNOCENCE by Jenny Torres Sanchez (Philomel, June 12, 2018). Young Adult. An un-coming-of-age story that charts the devolution of 16-year-old Emilia DeJesus when she learns that the police arrested the wrong man for attacking her seven years prior, that the real perpetrator is still out there, and that beauty can be found in all lost things.
THERE'S NO BASE LIKE HOME by Jessica Mendoza, Alana Mendoza Dusan, illustrated by Ruth McNally Barshaw (Tu Books, June 19, 2018). Middle Grade. This is going to be eleven-year-old Sophia Maria Garcia's best year ever: she's going out for the same softball team on which her high-school softball star sister played at her age, and she's starting middle school. New school, new Sophia. But all does not go according to plan. Sophia does not make the Waves softball team, and making friends at her new school does not go well. Maybe Sophia isn't the pitcher she thought she might be. And her best friend is drifting away, getting interested in boys and losing interest in Sophia. As the middle school blues set in, Sophia must reach deep down and find a little UMPH–the difference between being good and being great–to figure out her own place, on the field and off.
THE HIDDEN CITY by David Bowles (Garza Twins #3) (IFWG Publishing, July 2018). Middle Grade. Distressed by new threats, the Garza family take a summer trip to the mountains of La Chinantla in the Mexican state of Oaxaca. While Johnny and Carol grapple with a pair of budding romances, the twins' parents are take captive by a group of forest elementals and renegade sisimites, talking apes whose ancestors survived the destruction at the end of the Second Age. Now the shapeshifting heroes will have to find a legendary city hidden deep in the cloud forests to forge new alliances, face foes both new and old, and save the ones they love.
OUR REVIEW: https://latinosinkidlit.wordpress.com/2019/02/28/book-review-the-hidden-city-garza-twins-book-3-by-david-bowles/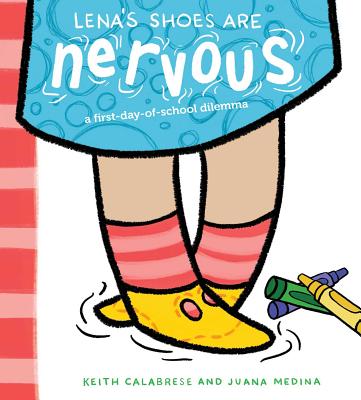 LENA'S SHOES ARE NERVOUS by Keith Calabrese, illustrated by Juana Medina. (Atheneum Books, July 3, 2018). Picture Book.  In the tradition of School's First Day of School, debut author Keith Calabrese and Pura Belpre Award winner Juana Medina share a sweet, universal story about a clever little girl whose shoes are nervous about the first day of school.Today is a big day Today, Lena starts kindergarten. She is very excited. But there's just one problem…Lena's shoes are nervous.Lena doesn't want to miss out on her first day of school, but she can't go without her favorite shoes How can she convince them to be brave?
MY YEAR IN THE MIDDLE by Lila Quintero Weaver (Candlewick Press, July 10, 2018). Middle Grade. Sixth-grader Lu Olivera just wants to keep her head down and get along with everyone in her class. Trouble is, Lu's old friends have been changing lately — acting boy crazy and making snide remarks about Lu's newfound talent for running track. Lu's secret hope for a new friend is fellow runner Belinda Gresham, but in 1970 Red Grove, Alabama, blacks and whites don't mix. As segregationist ex-governor George Wallace ramps up his campaign against the current governor, Albert Brewer, growing tensions in the state — and in the classroom — mean that Lu can't stay neutral about the racial divide at school. Will she find the gumption to stand up for what's right and to choose friends who do the same?
OUR REVIEW: https://latinosinkidlit.wordpress.com/2018/11/01/book-review-my-year-in-the-middle-by-lila-quintero-weaver/
ALL THE STARS DENIED by Guadalupe Garcia McCall (Tu Books, July 15, 2018). Young Adult. In the heart of the Great Depression, Rancho Las Moras, like everywhere else in Texas, is gripped by the drought of the Dust Bowl, and resentment is building among white farmers against Mexican Americans. All around town, signs go up proclaiming "No Dogs or Mexicans" and "No Mexicans Allowed." When Estrella organizes a protest against the treatment of tejanos in their town of Monteseco, Texas, her whole family becomes a target of "repatriation" efforts to send Mexicans "back to Mexico"–whether they were ever Mexican citizens or not. Dumped across the border and separated from half her family, Estrella must figure out a way to survive and care for her mother and baby brother. How can she reunite with her father and grandparents and convince her country of birth that she deserves to return home? There are no easy answers in the first YA book to tackle this hidden history.
OUR REVIEW: https://latinosinkidlit.wordpress.com/2018/09/27/book-review-all-the-stars-denied-by-guadalupe-garcia-mccall/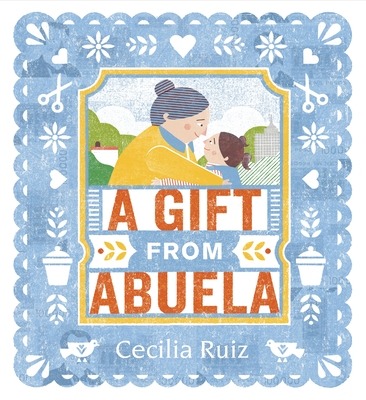 A GIFT FROM ABUELA by Cecilia Ruiz (Candlewick, August 7, 2018). Picture Book. The first time Abuela holds Nina, her heart overflows with tenderness. And as Nina grows up, she and Abuela spend plenty of time together. Abuela can't help thinking how much she'd like to give Nina a very special treat, so she saves a little bit of her money every week — a few pesos here, a few pesos there. When the world turns upside down, Abuela's dream of a surprise for Nina seems impossible. Luckily, time spent together — and the love Abuela and Nina have for each other — could turn out to be the very best gift of all. With a soft and subtle hand, author-illustrator Cecilia Ruiz draws from her own history to share a deeply personal tale about remembering what's most important when life starts to get in the way.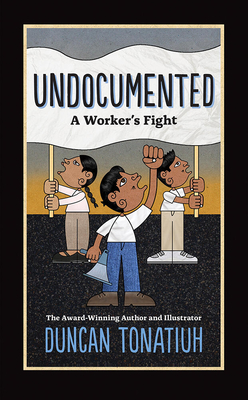 UNDOCUMENTED: A Worker's Fight by Duncan Tonatiuh (Harry N. Abrams, August 7, 2018). Picture Book. Undocumented is the story of immigrant workers who have come to the United States without papers. Every day, these men and women join the work force and contribute positively to society. The story is told via the ancient Mixtec codex—accordion fold—format. Juan grew up in Mexico working in the fields to help provide for his family. Struggling for money, Juan crosses over into the United States and becomes an undocumented worker, living in a poor neighborhood, working hard to survive. Though he is able to get a job as a busboy at a restaurant, he is severely undercompensated—he receives less than half of the minimum wage! Risking his boss reporting him to the authorities for not having proper resident papers, Juan risks everything and stands up for himself and the rest of the community.
MARCUS VEGA DOESN'T SPEAK SPANISH by Pablo Cartaya (Viking Books, August 21, 2018). Middle Grade. Marcus Vega is six feet tall, 180 pounds, and the owner of a premature mustache. When you look like this and you're only in the eighth grade, you're both a threat and a target. Marcus knows what classmates and teachers see when they look at him: a monster. But appearances are deceiving. At home, Marcus is a devoted brother. And he finds ways to earn cash to contribute to his family's rainy day fund. His mom works long hours and his dad walked out ten years ago—someone has to pick up the slack. After a fight at school leaves him facing suspension, Marcus and his family decide to hit the reset button and regroup for a week in Puerto Rico. Marcus is more interested in finding his father, though, who is somewhere on the island. Through a series of misadventures that take Marcus all over Puerto Rico in search of the elusive Mr. Vega, Marcus meets a colorful cast of characters who show him the many faces of fatherhood. And he even learns a bit of Spanish along the way.
OUR REVIEW: https://latinosinkidlit.wordpress.com/2019/05/23/book-review-marcus-vega-doesnt-speak-spanish-by-pablo-cartaya/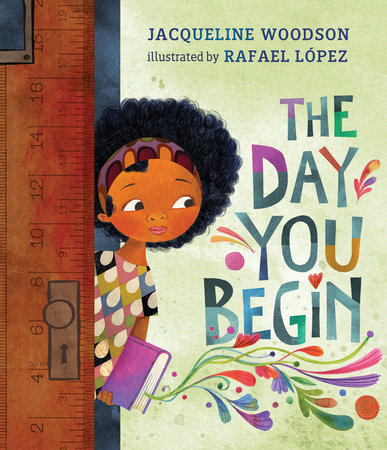 THE DAY YOU BEGIN by Jacqueline Woodson, illus by Rafael López (Nancy Paulsen Books/Penguin, August 28, 2018). Picture Book. There are many reasons to feel different. Maybe it's how you look, talk, or where you're from; maybe it's what you eat, or something just as random. It's not easy to take those first steps into a place where nobody really knows you yet, but somehow you do it. Jacqueline Woodson's lyrical text and Rafael López's dazzling art reminds us that we all feel like outsiders sometimes-and how brave it is that we go forth anyway. And that sometimes, when we reach out and begin to share stories, others will be happy to meet us halfway.
LUCKY LUNA by Diana López (Scholastic, August 28, 2018). Middle Grade. In LUCKY LUNA, Diana López returns to her contemporary, realistic CONFETTI GIRL roots, and introduces us to a funny and mischievous girl named Luna Ramos whose primas are always getting her in trouble. Or is it the other way around? Laughs and hijinks abound in this young middle grade novel about a girl and her many cousins in small-town Texas.
.
.
.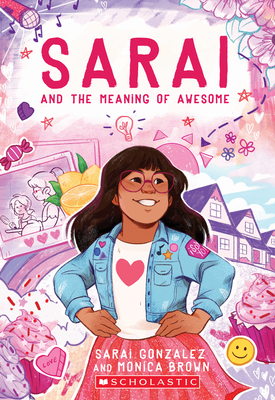 SARAI AND THE MEANING OF AWESOME by Sarai Gonzalez and Monica Brown (Scholastic, August 28, 2018). Middle Grade. The first book in the fictional middle grade series based on Sarai's life, Sarai and the Meaning of Awesome, features Sarai using her creativity and entrepreneurial skills to help her community and family. The first and second books in the series will be published in September, co-authored by award-winning author Monica Brown and Sarai Gonzalez, the fierce and confident 12-year-old star of the hugely successful music video "Soy Yo" by Bomba Estéreo, who became a viral star and the face behind #SoyYo, the movemebt celebrating independent girls around the world.
OUR REVIEW: https://latinosinkidlit.wordpress.com/2018/11/08/book-review-sarai-and-the-meaning-of-awesome-by-sarai-gonzalez-monica-brown-illus-by-christine-almeda/
HEY, WALL by Susan Verde, illustrated by John Parra (Simon & Schuster/Paula Wiseman Books, September 4, 2018). Picture Book. A boy takes on a community art project in order to make his neighborhood more beautiful in this empowering and inspiring picture book by Susan Verde, stunningly illustrated by award-winning artist John Parra.
One creative boy. One bare, abandoned wall. One BIG idea. There is a wall in Ángel's neighborhood. Around it, the community bustles with life: music, dancing, laughing. Not the wall. It is bleak. One boy decides to change that. But he can't do it alone.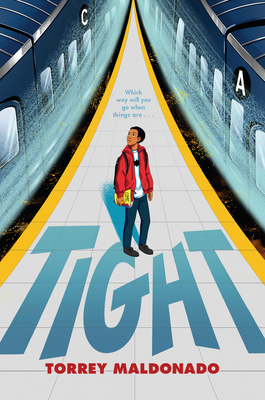 TIGHT by Torrey Maldonado (Nancy Paulsen Books, September 4, 2018). Middle Grade.) Bryan's mom has always encouraged his quiet, thoughtful nature, but his dad is different. He thinks it's time for the sixth-grader to toughen up. With a quick temper and recently out of jail on probation, he tells Bryan it's better for a man to be feared than to be liked. Bryan's not really sure about this, and it doesn't seem to even matter when he befriends new kid Mike. At first everything is calm and chill, the way Bryan likes it, as the boys bond over their love of reading comics and drawing superheroes. But things get uncomfortable when it turns out Mike has some risky ideas about how to have fun. Then Bryan's dad gets in a fight and ends up back in jail, and something in Bryan snaps. He starts cutting school, jumping subway turnstiles and going train surfing, with Mike in the lead. But when Mike takes things a step too far and shows his true colors, Bryan has a difficult decision to make.
OUR REVIEW: https://latinosinkidlit.wordpress.com/2018/09/06/book-review-tight-by-torrey-maldonado/
.
.
TURNING PAGES: MY LIFE STORY by U.S. Supreme Court Justice Sonia Sotomayor (Philomel, September 4, 2018). A picture book autobiography, illustrated by Lulu Delacre. As the first Latina Supreme Court Justice, Sonia Sotomayor has inspired young people around the world to reach for their dreams. But what inspired her? For young Sonia, the answer was books! They were her mirrors, her maps, her friends, and her teachers. They helped her to connect with her family in New York and in Puerto Rico, to deal with her diabetes diagnosis, to cope with her father's death, to uncover the secrets of the world, and to dream of a future for herself in which anything was possible. In Turning Pages, Justice Sotomayor shares that love of books with a new generation of readers, and inspires them to read and puzzle and dream for themselves. Accompanied by Lulu Delacre's vibrant art, this story of the Justice's life shows readers that the world is full of promise and possibility–all they need to do is turn the page.
.
.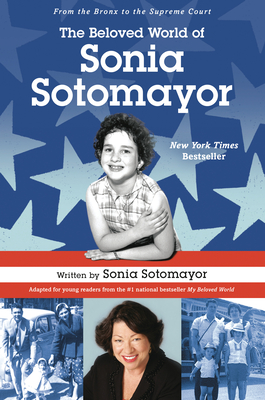 Also, THE BELOVED WORLD OF SONIA SOTOMAYOR (Delacorte, September 4, 2018), a middle grade adaptation of her bestselling memoir, My Beloved World. Sonia Sotomayor, the first Hispanic and third woman appointed to the Supreme Court of the United States, was a young girl when she dared to dream big. Her dream? To become a lawyer and a judge.
As Justice Sotomayor explains, "When I was a child my family was poor and we knew no lawyers or judges and none lived in our neighborhood. I knew nothing about the Supreme Court and how much its work in reinterpreting the Constitution and the laws of the United States affected peoples' lives. You cannot dream of becoming something you don't even know about. That has been the most important lesson of my life. You have to learn to dream big dreams."
Sonia did not let the hardships of her background–which included growing up in the rough housing projects of New York City's South Bronx, dealing with juvenile diabetes, coping with parents who argued and fought personal demons, and worrying about money–stand in her way. Always, she believed in herself. Her determination, along with guidance from generous mentors and the unwavering love of her extended Puerto Rican family, propelled her ever forward.
.
.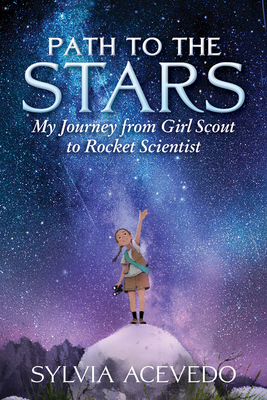 PATH TO THE STARS: My Journey from Girl Scout to Rocket Scientist by Sylvia Acevedo. A middle grade memoir is a personal account of how Acevedo overcame childhood poverty through her involvement with the Girl Scouts and Head Start, to become one of the first Latinas to receive a post-graduate degree in engineering from Stanford University. The book will be published simultaneously in English and Spanish by Clarion Books/HMH in September 4, 2018.
.
.
.
.
 SEVENTH BORN by Monica Sanz (Entangled Teen, September 4, 2018). Young Adult. Abomination. Curse. Murderer. All names hurled at eighteen-year-old Seraphina Dovetail. As the seventh-born daughter to a witch, she's the cause of her mother losing her powers and, in turn, her life.
Abandoned as a child, Sera dreams of becoming an inspector and finding her family. To do that, she must be referred into the Advanced Studies Program at the Aetherium's Witchling Academy. Her birth order, quick temper, and tendency to set things on fire, however, have left her an outcast with failing marks…and just what Professor Nikolai Barrington is looking for.
The tall, brooding, yet exceedingly handsome young professor makes her a proposition: become his assistant and he'll give her the referral she needs. Sera is quickly thrust into a world where witches are being kidnapped, bodies are raised from the dead, and someone is burning seventhborns alive. As Sera and Barrington grow ever closer, she'll discover that some secrets are best left buried…and fire isn't the only thing that makes a witch burn.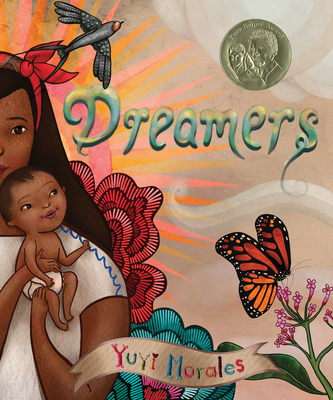 DREAMERS by Yuyi Morales (Neal Porter Books, September 4, 2018). Picture Book. In 1994, Yuyi Morales left her home in Xalapa, Mexico and came to the US with her infant son. She left behind nearly everything she owned, but she didn't come empty-handed.
She brought her strength, her work, her passion, her hopes and dreams…and her stories. Caldecott Honor artist and five-time Pura Belpré winner Yuyi Morales's gorgeous new picture book Dreamers is about making a home in a new place. Yuyi and her son Kelly's passage was not easy, and Yuyi spoke no English whatsoever at the time. But together, they found an unexpected, unbelievable place: the public library. There, book by book, they untangled the language of this strange new land, and learned to make their home within it.
Dreamers is a celebration of what migrantes bring with them when they leave their homes. It's a story about family. And it's a story to remind us that we are all dreamers, bringing our own gifts wherever we roam. Beautiful and powerful at any time but given particular urgency as the status of our own Dreamers becomes uncertain, this is a story that is both topical and timeless.
The lyrical text is complemented by sumptuously detailed illustrations, rich in symbolism. Also included are a brief autobiographical essay about Yuyi's own experience, a list of books that inspired her (and still do), and a description of the beautiful images, textures, and mementos she used to create this book.
A parallel Spanish-language edition, Soñadores, is also available.
.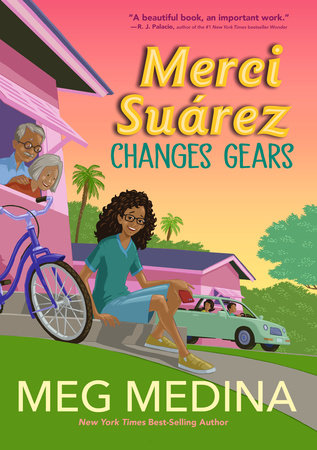 MERCI SUAREZ CHANGES GEARS by Meg Medina (Candlewick, September 11, 2018). Middle Grade. Merci Suarez knew that sixth grade would be different, but she had no idea just how different. For starters, Merci has never been like the other kids at her private school, because she and her older brother, Roli, are scholarship students. At home, Merc's grandfaterh and most trusted ally, Lolo, has been acting strangely lately–forgetting important things, falling from his bike, and getting angry over nothing at all. No one in her family will tell Merci anything, so she's left to her own worries. In a coming-of-age tale full of humor and wisdom, award-winning author Meg Medina gets to the heart of the confusion and constant change that defines middle school–and the steadfast connection that family defines family.
.
.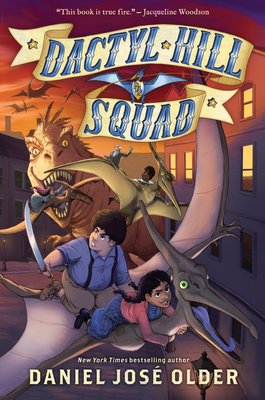 DACTYL HILL SQUAD by Daniel José Older (Arthur A. Levine Books, September 11, 2018). Middle Grade. It's 1863 and dinosaurs roam the streets of New York as the Civil War rages between raptor-mounted armies down South. Magdalys Roca and her friends from the Colored Orphan Asylum are on a field trip when the Draft Riots break out, and a number of their fellow orphans are kidnapped by an evil magistrate, Richard Riker.
Magdalys and her friends flee to Brooklyn and settle in the Dactyl Hill neighborhood, where black and brown New Yorkers have set up an independent community–a safe haven from the threats of Manhattan. Together with the Vigilance Committee, they train to fly on dactylback, discover new friends and amazing dinosaurs, and plot to take down Riker. Can Magdalys and the squad rescue the rest of their friends before it's too late?
.
.
.
.
.
STORM RUNNER by Jennifer Cervantes (Rick Riordan Presents, September 18, 2018). Middle Grade. Zane has always enjoyed exploring the dormant volcano near his home in New Mexico, even though hiking it is challenging. He'd much rather hang out there with his dog, Rosie, than go to middle school, where kids call him Sir Limps a Lot, McGimpster, or Uno–for his one good leg. What Zane doesn't know is that the volcano is a gateway to another world and he is at the center of a powerful prophecy. A new girl at school, Brooks, informs him that he's destined to release an evil god from the ancient Maya relic he is imprisoned in–unless she can find and remove it first. Together they return to the volcano, where all kinds of crazy happens. Brooks turns into a hawk, a demon attacks them in a cave, and Rosie gives her all while trying to protect Zane. When Zane decides to save his dog no matter the cost, he is thrust into an adventure full of surprising discoveries, dangerous secrets, and an all-out war between the gods, one of whom happens to be his father. To survive, Zane will have to become the Storm Runner. But how can he run when he can't even walk well without a cane?
.
.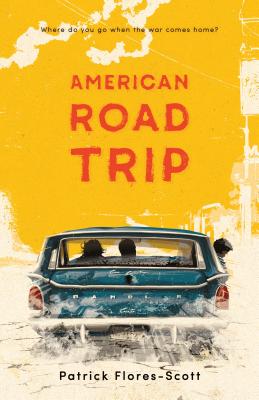 AMERICAN ROAD TRIP by Patrick Flores-Scott (Christy Ottaviano Books/Henry Holt & Co., September 18, 2018). Young Adult. With a strong family, the best friend a guy could ask for, and a budding romance with the girl of his dreams, life shows promise for Teodoro "T" Avila. But he takes some hard hits the summer before senior year when his nearly perfect brother, Manny, returns from a tour in Iraq with a devastating case of PTSD. In a desperate effort to save Manny from himself and pull their family back together, T's fiery sister, Xochitl, hoodwinks her brothers into a cathartic road trip. Told through T's honest voice, this is a candid exploration of mental illness, socioeconomic pressures, and the many inescapable highs and lows that come with growing up—including falling in love.
.
.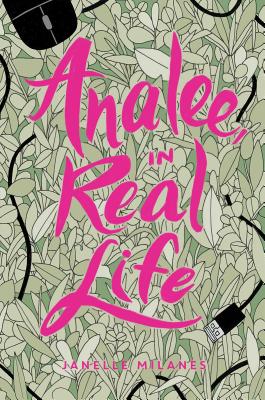 ANALEE, IN REAL LIFE by Janelle Milanes (Simon Pulse, September 18, 2018). Young Adult. Ever since her mom died three years ago, Analee Echevarria has had trouble saying out loud the weird thoughts that sit in her head. With a best friend who hates her and a dad who's marrying a yogi she can't stand, Analee spends most of her time avoiding reality and role-playing as Kiri, the night elf hunter at the center of her favorite online game.Through Kiri, Analee is able to express everything real-life Analee cannot: her bravery, her strength, her inner warrior. The one thing both Kiri and Analee can't do, though, is work up the nerve to confess her romantic feelings for Kiri's partner-in-crime, Xolkar–a.k.a. a teen boy named Harris whom Analee has never actually met in person.So when high school heartthrob Seb Matias asks Analee to pose as his girlfriend in an attempt to make his ex jealous, Analee agrees. Sure, Seb seems kind of obnoxious, but Analee could use some practice connecting with people in real life. In fact, it'd maybe even help her with Harris.But the more Seb tries to coax Analee out of her comfort zone, the more she starts to wonder if her anxious, invisible self is even ready for the real world. Can Analee figure it all out without losing herself in the process?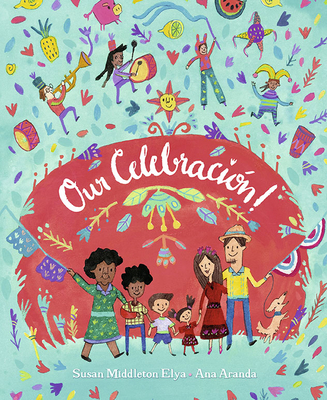 ¡OUR CELEBRACIÓN! by Susan M. Elya, illustrated by Ana Aranda (Lee & Low Books, September 18, 2018) Picture Book. It's a sunny summer day. Come join the crowd headed for the parade. Marvel at the people riding motorcycles, bicycles, tricycles, and unicycles. Duck out of the way as firefighters spray water on hot spectators. Clap to the music as bands of musicians playing clarinetes, saxophones, flautas, trumpets, and drums march by. Feast on lemonade, watermelon, tacos, and ice cream. Wave to the corn princess as her float passes by. Then take cover when a quick rain shower comes, followed by a bright rainbow. Back in the town plaza as night falls, marvel at the sparkling fireworks that end the day's festivities. Pop, pop, pop Bon, bon, bon With engaging text and imaginative, whimsical illustrations, this story is the perfect way to enjoy a summer day–and learn some Spanish, too.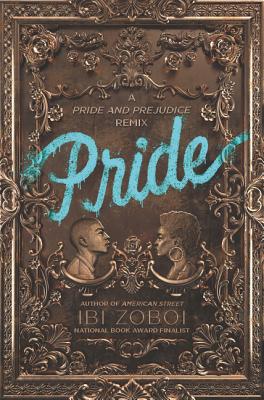 PRIDE by Ibi Zoboi (Balzer + Bray, September 18, 2018). Young Adult. Zuri Benitez has pride. Brooklyn pride, family pride, and pride in her Afro-Latino roots. But pride might not be enough to save her rapidly gentrifying neighborhood from becoming unrecognizable. When the wealthy Darcy family moves in across the street, Zuri wants nothing to do with their two teenage sons, even as her older sister, Janae, starts to fall for the charming Ainsley. She especially can't stand the judgmental and arrogant Darius. Yet as Zuri and Darius are forced to find common ground, their initial dislike shifts into an unexpected understanding. But with four wild sisters pulling her in different directions, cute boy Warren vying for her attention, and college applications hovering on the horizon, Zuri fights to find her place in Bushwick's changing landscape, or lose it all. In a timely update of Jane Austen's Pride and Prejudice, critically acclaimed author Ibi Zoboi skillfully balances cultural identity, class, and gentrification against the heady magic of first love in her vibrant reimagining of this beloved classic.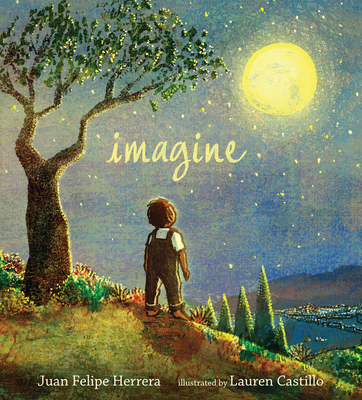 IMAGINE by Juan Felipe Hererra, illustrated by Lauren Castillo (Candlewick, October 2, 2018).
.
.
.
.
.
.
.
.
.
.
.
.
.
.
.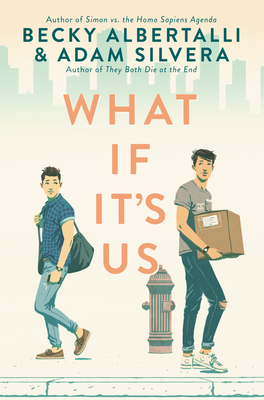 WHAT IF IT'S US by Adam Silvera and Becky Albertalli (HarperTeen, October 2, 2018). Young Adult. ARTHUR is only in New York for the summer, but if Broadway has taught him anything, it's that the universe can deliver a showstopping romance when you least expect it. BEN thinks the universe needs to mind its business. If the universe had his back, he wouldn't be on his way to the post office carrying a box of his ex-boyfriend's things.
But when Arthur and Ben meet-cute at the post office, what exactly does the universe have in store for them . . . ?
Maybe nothing. After all, they get separated.
Maybe everything. After all, they get reunited.
But what if they can't nail a first date even after three do-overs?
What if Arthur tries too hard to make it work and Ben doesn't try hard enough?
What if life really isn't like a Broadway play?
But what if it is?
What if it's us?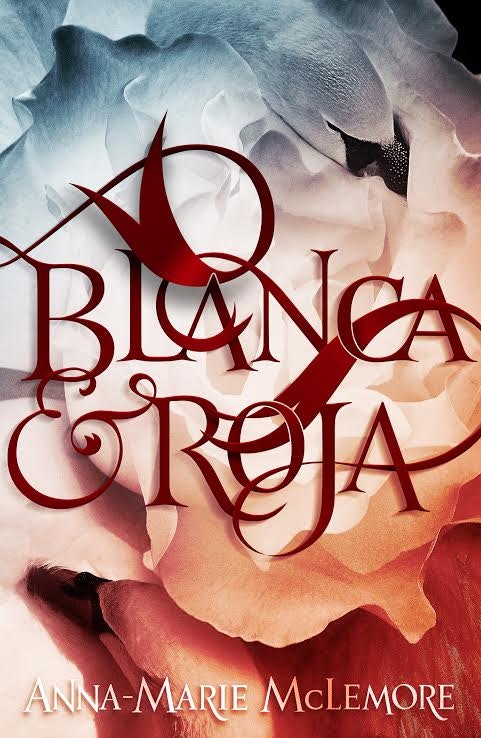 .
.
.
.
.
CARMELA FULL OF WISHES by Matt de la Peña, illus. by Christian Robinson (Penguin Young Readers, October 9, 2018). Picture Book. When Carmela wakes up on her birthday, her wish has already come true–she's finally old enough to join her big brother as he does the family errands. Together, they walk through their neighborhood, past the crowded bus stop, the fenced-off repair shop, and the panaderia, until they arrive at the laundromat, where Carmela finds a lone dandelion growing in the pavement. But before she can blow its white fluff away, her brother tells her she has to make a wish. If only she can think of just the right wish to make.
.
.
.
.
.
.
.
BENEATH THE CITADEL
by Destiny Soria (Amulet,
October 9, 2018
).
Young Adult
. In the city of Eldra, people are ruled by ancient prophecies. For centuries, the high council has stayed in power by virtue of the prophecies of the elder seers. After the last infallible prophecy came to pass, growing unrest led to murders and an eventual rebellion that raged for more than a decade.  In the present day, Cassa, the orphaned daughter of rebels, is determined to fight back against the high council, which governs Eldra from behind the walls of the citadel. Her only allies are no-nonsense Alys, easygoing Evander, and perpetually underestimated Newt. Cassa struggles to come to terms with the legacy of rebellion her dead parents have left her, and the fear that she may be inadequate to shoulder the burden. But by the time Cassa and her friends uncover the mystery of the final infallible prophecy, it may be too late to save the city—or themselves.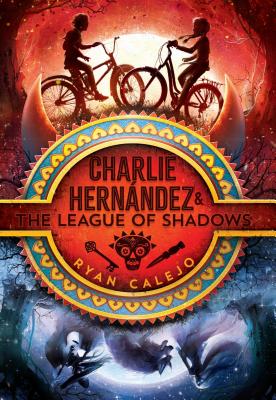 CHARLIE HERNANDEZ & THE LEAGUE OF SHADOWS by Ryan Calejo (Aladdin, October 23, 2018). Middle Grade. Charlie Hernández has always been proud of his Latin American heritage. He loves the culture, the art, and especially the myths. Thanks to his abuela's stories, Charlie possesses an almost encyclopedic knowledge of the monsters and ghouls who have spent the last five hundred years haunting the imaginations of children all across the Iberian Peninsula, as well as Central and South America. And even though his grandmother sometimes hinted that the tales might be more than mere myth, Charlie's always been a pragmatist. Even barely out of diapers, he knew the stories were just make-believe—nothing more than intricately woven fables meant to keep little kids from misbehaving.
But when Charlie begins to experience freaky bodily manifestations—ones all too similar to those described by his grandma in his favorite legend—he is suddenly swept up in a world where the mythical beings he's spent his entire life hearing about seem to be walking straight out of the pages of Hispanic folklore and into his life. And even stranger, they seem to know more about him than he knows about himself.
Soon, Charlie finds himself in the middle of an ancient battle between La Liga, a secret society of legendary mythological beings sworn to protect the Land of the Living, and La Mano Negra (a.k.a. the Black Hand), a cabal of evil spirits determined to rule mankind. With only the help of his lifelong crush, Violet Rey, and his grandmother's stories to guide him, Charlie must navigate a world where monsters and brujas rule and things he couldn't possibly imagine go bump in the night. That is, if he has any hope of discovering what's happening to him and saving his missing parents (oh, and maybe even the world).
No pressure, muchacho.
.
.
.
.
.
THE AMAZING WATERCOLOR FISH
by Carolyn Dee Flores (Arte Público Press/Piñata,
October 31, 2018
). A rhyming
picture book
about two lonely fish, separated by a wall of books, who communicate by creating incredible worlds in watercolor. The book will be bilingual and rhyme in both Spanish and English, with Spanish translation (literary interpretation) by former Texas Poet Laureate Carmen Tafolla.
.
.
.
.
.
.
.
ARE YOU READY TO HATCH AN UNUSUAL CHICKEN? (Unusual Chickens #2) by Kelly Jones, illus. by Katie Kath (Knopf Books for Young Readers, November 6, 2018). Sophie's flock of magic chickens grows in this funny follow-up to Kelly Jones's exceptional debut: Unusual Chickens for the Exceptional Poultry Farmer. Twelve-year-old Sophie Brown is finally settling into her new home and her new role as keeper of some highly unusual chickens–chickens with secret superpowers! But the arrival of two new magical chickens and some unusual eggs to be incubated and hatched, plus an impending inspection from the Unusual Poultry Committee, has Sophie feeling pretty stressed out. Her older cousin Lupe is coming to stay with Sophie's family for a while — but will Lupe think chickens are cool, too? Not to mention Sophie's first day at her new school is coming right up! In this wildly funny and quirky novel told in letters and lists and quizzes, Sophie learns that sometime even an exceptional poultry farmer can use some help.
.
.
.
.
.
.
.
.
.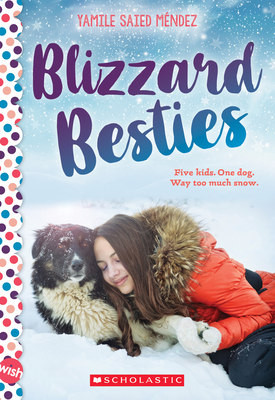 BLIZZARD BESTIES: A Wish Novel
by Yamile Saied Méndez (Scholastic,
December 26, 2018
).
Middle Grade
. Vanesa Campos can't wait for winter vacation. Skiing on the slopes, sipping hot cocoa . . . her week at Pinecloud Lodge promises to be cozy and perfect. And maybe she can make some new friends! Never mind that glamorous Beck writes off Vanesa right away; twins Emma and Eric are ready to join the fun out in the snow. But when the flakes start falling, everything changes. Vanesa's little brother, Hunter, might be stranded out in the blizzard! Vanesa will have to team up with 
all
 the kids — plus one giant dog — to rescue him. Can she save her brother and discover which real friends will weather the storm with her?
.
.
.
.
.